Traveling can be an amazing way to experience the world and broaden your horizons, however, it can sometimes be stressful to plan a vacation. Plan some travel this year instead to one of these incredible U.S. destinations for a relaxing and mindful travel experience.
Many popular destinations become crowded with tourists. Trips to amusement parks or big cities can be overwhelming and overdone. It can be hard to be mindful of your experience when you're feeling stressed or falling into tourist traps. Read on to discover where to go in the US for a mindful travel experience and relaxing holiday.
10 U.S. Destinations to Visit for a Mindful Experience
1. The Hawaiian Islands
Hawaii is one of America's most beautiful states. Ecologists designated about 48% of the state's land as conservation regions to maintain their natural beauty. Individuals can visit Hawaii to reconnect with undeveloped land and find peaceful meditation spots.
One of the state's most beautiful meditation locations is Punaluu Black Sand Beach. The beach is derived from active volcano soot, which became dark sand. Individuals can see the deep-blue ocean in front of them at the Punaluu Black Sand Beach.
Another beautiful meditation spot on the Hawaiian Islands is the Volcanic Sculpture region in Puna. The area is densely vegetated and contains unique "lava trees." At the base of the Volcanic Sculpture region are heated geothermal pools.
Individuals can hike down from the meditation spot to take a mindful dip in the pools. Hawaii's aesthetic coastline and dense vegetation provide visitors with many opportunities to reconnect with nature.
Don't miss a drive up to the summit at Haleakala to catch a sunrise or sunset from the top of the volcano, a surreal experience!
2. Amish Country
If you want to experience a peaceful way of life, Amish Country is a worthwhile destination. In the U.S, Ohio, Pennsylvania and Indiana have the largest Amish populations. These communities live quiet, minimalist and seclusionary lifestyles. You can learn a lot about mindful and intentional living from taking a trip out to one of these regions.
There are many inns and bed and breakfasts where you can stay to immerse yourself in the culture. Amish populations date back to the early days of America, and their structures and work ethic continue to reflect that history. You might see horse-drawn buggies, handmade furniture and farm-grown food at local restaurants.
A trip to an Amish community is a great opportunity to connect with history and learn about mindful living from people who have practiced it for centuries.
3. Austin, Texas
Another mindful vacation spot is Austin, Texas. Austin is a nature- and community-based urban area. Visitors can reconnect with themselves and the present moment at the Austin Shambhala Meditation Center.
The center offers free public meditation classes every Sunday to introduce individuals to the practice. It also has vegetated walking paths, which promote meditative movement.
Another mindful region of Austin is the Secret Garden in Mayfield Park. The garden hides in Mayfield Park's 23 acres of flowers and greenery. Individuals can access the meditative space at the dead-end road shared with Westwood Country Club and Laguna Gloria. Free-range peacocks roam around the area and create a whimsical aesthetic.
Visitors can take a seat and meditate in the garden or engage in mindful movements. There is also an abundance of water in the city, which helps visitors connect with aquatic ecosystems. Individuals may make the most of their trips to Austin by creating a loose itinerary containing the top meditation spots.
Or book a daypass or a weekend at this resort located only twenty minutes away from Austin. You can create your personalized itinerary from their menu of wellness experiences like moving meditation, nature walks, and restorative yoga, It is a great destination for relaxing and mindful travel.
4. The Rocky Mountains
Another mindful vacation spot in America is the Rocky Mountains. Colorado's vast mountain range contains breathtaking views and wildlife. Individuals can engage in mindful hiking when visiting the Rocky Mountains.
You may take a mindful hike by paying attention to each step and the feeling of each of your feet against the Earth. Hikers can also home in on their five senses to deepen their present awareness. Breathing in the fresh air and connecting with nature may improve one's mindful state.
If you love the mountains, the underrated US National Parks Glacier and Grand Teton are great choices for mindful destinations. Avoid overpacking your day and just pick a couple of hikes and activities and enjoy being present.
5. The Berkshires
Residents of the Northeast can take a quick trip to the Berkshires for a mindful vacation. The Appalachian Trail passes through the Berkshire mountains, which allows visitors to take mindful hikes. Visitors may also hike to the Bish Bash waterfall and take a dip in the flowing river.
The Berkshire Mountains are relatively quiet and well maintained. Individuals can quietly meditate outdoors or visit one of the many yoga studios in Great Barrington. Tall trees shade many parts of the Berkshires, which helps visitors stay cool in the summertime.
Stay among pine trees and rolling hills and map a route to wellness at this sanctuary atop 380 protected acres in the Berkshires countryside.
6. The Shenandoah Valley
The sixth most mindful vacation spot in the U.S. is the Shenandoah Valley. Visitors can take a trip to Dream Lake at Luray Caverns to explore Earth beneath its surface. Increasing individuals' awareness of geological formations can deepen their appreciation for the ecosystem.
Visitors can presently observe the dangling spires and stalactites reflected off a surface-level pool. Individuals may meditate in the caverns or mindfully walk through them. They can also observe the sacred geometry within the formations and identify cyclical patterns.
7. Anchorage, Alaska
Another mindful vacation destination is Anchorage, Alaska. It is Alaska's most significant urban region between the Chugach Mountains and Cook Inlet. Individuals can mindfully eat in the area by first catching their food in Ship Creek.
Visitors may also reconnect with nature by exploring one of the region's 223 municipal parks. The parks contain 122 miles of nature trails, which helps individuals engage in mindful movements. They may also connect with nature by mountain biking in Kincaid Park.
The park contains 40 miles of trails through about 1,400 acres of forest. Individuals may access mindfulness by biking, focusing on their breathing, and taking in the scenery. They can also visit local yoga and meditation studios for guided mindfulness practices.
8. Asheville, North Carolina
The eighth mindful vacation spot is Asheville, North Carolina. Asheville has a variety of vegan and vegetarian eateries, which help visitors maintain a healthy and cruelty-free diet. Individuals can also practice mindfulness in Asheville by ziplining through about three-fourths of a mile of the Great Smoky Mountains.
They may also visit the "Land of Waterfalls" in Transylvania County. There are over 200 waterfalls on the route, and many lie within Asheville's city lines.
Less-mobile individuals can also practice mindfulness while visiting the Blue Ridge Parkway. This scenic route is accessible by foot or by vehicle. Individuals may cruise through the densely vegetated mountain range and take in all of its beauty. Individuals may feel connected to nature from inside or outside their vehicles, depending on their mobility.
9. Big Sur, California
The fourth mindful vacation spot in America is Big Sur. The coastal California town contains massive redwood trees and 300-foot cliffs. Big Sur's Keyhole Rock formation has an 80-foot waterfall, which visitors may walk or drive beneath.
Individuals may take time to disconnect from their electronics and meditate under the waterfall. They can use the sound of rushing water to ground themselves and focus on the present moment. Visitors may also attend beaches in Big Sur to mindfully swim and connect with marine life.
Alternatively, you can stay in this charming beach town, Carmel by the Sea and drive to Big Sure for hikes and mindful explorations.
10. Tucson, Arizona
Arizona is one of the hottest places on the planet but there is something calming about the desert landscape. Places like Sedona, and Tuscon offer many wellness and mindful retreats.
Go on one of these easy hikes in Sedona where the vortex energy is high.
North of Tucson, Arizona sitting on 400 acres of idyllic land, is a wellness resort and spa designed for living life in the moment. They have creative programs, unique spa treatments, nourishing cuisine, and top wellness specialists. Start your day by walking the labyrinth in the resort to rebalance and start your mindful journey.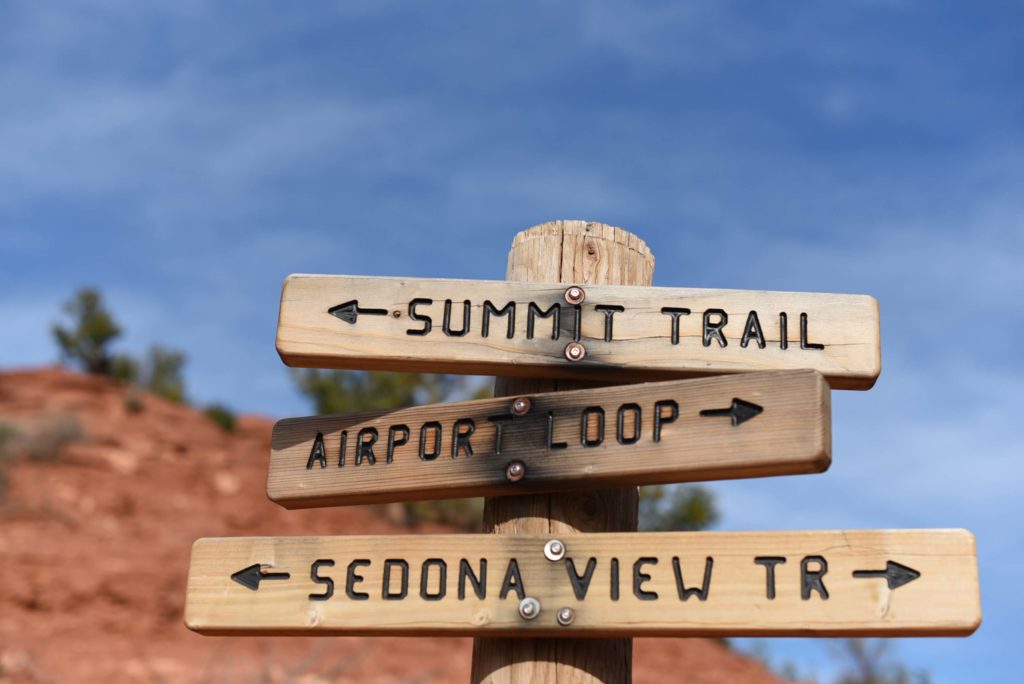 Practicing Mindfulness While Vacationing
Anybody can increase their mindfulness practices on vacation by taking moments to ground themselves and check in. You may bring a journal to record their emotional and physical feelings throughout their journeys. Individuals can also increase their present connections by setting screen-time limits before reaching a destination.
Disconnecting from electronics can really help visitors connect with their surroundings. You may also practice mindful eating on their adventures to expand their appreciation for each meal. Similarly, take time at each destination to meditate and practice moments of gratitude.
Author Bio: Cora Gold has a passion for living life to the fullest and pursuing happiness in all she does. She loves sharing her inspiration with others.
PIN IT FOR LATER
Note: This post may contain affiliate links, partnership or sponsored content. If you purchase an item via one of these links, we may receive a small commission at no extra charge to you. But as always images and opinions are our own. For more information on our affiliates and privacy policy at Outside Suburbia see here.
CONNECT WITH US