One of the masters of modern art, Clyfford Still was a great innovator who ignited a powerful movement. He chose principles over celebrity and fortune, here is a look at some of Clyfford Still's works at the Museum in Denver, Colorado.
This is one of my favorite pieces of his work. Most of Still's abstract works have characteristically dramatic relationships between compositional elements – foreground and background; light and dark – relationships that the artist thought of as "life and death merging in fearful union." It is dominated by colors drawn from a palette at the extreme end of the spectrum – here, bright yellows.
Clyfford Still Museum in Denver, Colorado
The Clyfford Still Museum is located in the heart of Denver, in the Golden Triangle Creative District west of the Denver Art Museum's Hamilton Building. The two-story, 28,500-square-foot building was designed by Brad Cloepfil specifically to display Clyfford Still's work.
Still was a notoriously difficult character who often shunned the art world, resisted most critiques of his work, and went to exceptional lengths to control how his paintings were sold, collected, and exhibited. His treatment of his work was strict; he kept his paintings from circulating. He wanted his works to be displayed together.
Still had three wishes that were specified in his will: That his art be dedicated to a city not a museum; that the collection must be kept together and that the museum that housed his work should have no extra facilities such as a book shop or a café in order that concentration be focussed entirely on his art.
The majority of the artworks from Still's estate are housed in the Clyfford Still Museum in Denver, Colorado. The Clyfford Still Museum collection represents 95 percent of the artist's lifetime output, including approximately 3,125 works created between 1920 and 1980 as well as his complete archives.
About Clyfford Still
Clyfford Still (November 30, 1904 – June 23, 1980) was an American painter, and one of the leading figures in the first generation of Abstract Expressionists, who developed a new, powerful approach to painting in the years immediately following World War II. Still has been credited with laying the groundwork for the movement. His shift from representational to abstract painting occurred between 1938 and 1942, earlier than his colleagues like Jackson Pollock and Mark Rothko, who continued to paint in figurative-surrealist styles well into the 1940s.
Still moved away from figurative painting in order to confront the chaos of the modern world with modern ideas; instead of forms, many of his large-scale canvases feature generously applied jagged patches of color.
The overriding theme of Clifford Still's works explores the existential struggle of the human spirit against the forces of nature. Vertical forms that reach defiantly through the majority of his compositions, and a struggle he evoked in his phrase "the vertical necessity of life."

His expansive fields of color have sometimes been likened to caves or vast abysses momentarily illuminated by crackling flares of light.

Still's progression to purely abstract painting in the mid-1940s predated and influenced a similar move to non-representational art by his Abstract Expressionist contemporaries.
Clyfford Still was born in 1904 in Grandin, North Dakota, and spent his childhood in Spokane, Washington, and Bow Island in southern Alberta, Canada. In 1925, Still moved to New York, where he briefly attended studied with the Art Students League. From 1926-1927 Still opted to attend Spokane University, and, in 1931, he returned to the university to complete a fellowship.
After graduating in 1933, Still took a role as a teaching fellow at Washington State College (now known as Washington State University). Still received a Master of Fine Arts degree from the university in 1935, and taught until 1941.
In 1941, Still moved to the San Francisco Bay area. There, he continued to paint and found work in a number of war-related industries. His first solo exhibition came in 1943, at the San Francisco Museum of Art (now called the San Francisco Museum of Modern Art).
In the late 1940s, Still visited New York City often for extended periods of time, becoming acquainted with two galleries: Art of This Century and Betty Parsons. Artist Mark Rothko, whom Still met in California in the early years of 1940, connected Still to Peggy Guggenheim, who ran the Art of This Century Gallery; in 1946, Guggenheim gave Still his first East Coast solo exhibition. Amongst the foremost figures of American Abstract Expressionism, Still's influential role within that movement cannot be overstated, especially as one examines the impact of his paintings when first unveiled in New York in early 1946.
Still joined the Betty Parsons gallery the following year – along with Rothko and others – after Guggenheim closed her gallery.
Still spent much of the 1950s, the height of the Abstract Expressionist movement, in New York City. But it's during this time that the artist began taking a critical eye to the art world; Underscoring Still's commitment to independent aesthetic evolution, the artist would eventually withdraw from the pressures and influences of the New York art establishment several years later, in pursuit of a more individualized practice. In the wake of this departure, Still maintained relationships with only a select group of trusted curators and institutions.
In 1961, Still and his second wife, Patricia Alice Garske Still, moved to Maryland – there they stayed until his death in 1980. The Metropolitan Museum of Art in New York organized the largest exhibition of Still's work to date in 1979.
Source: Clyfford Still Museum Denver, Colorado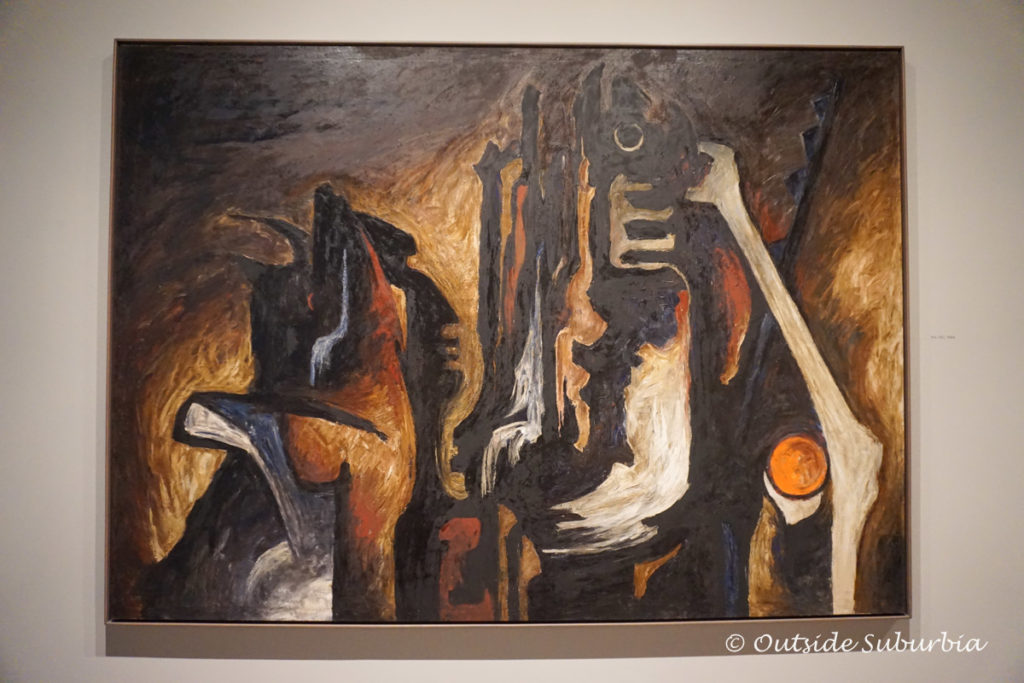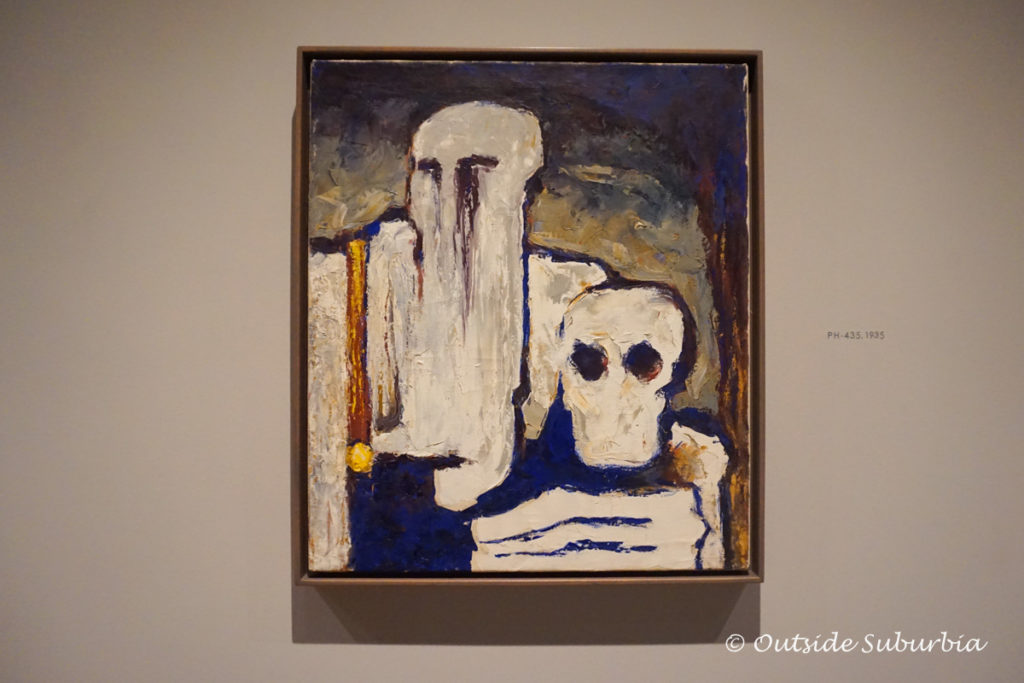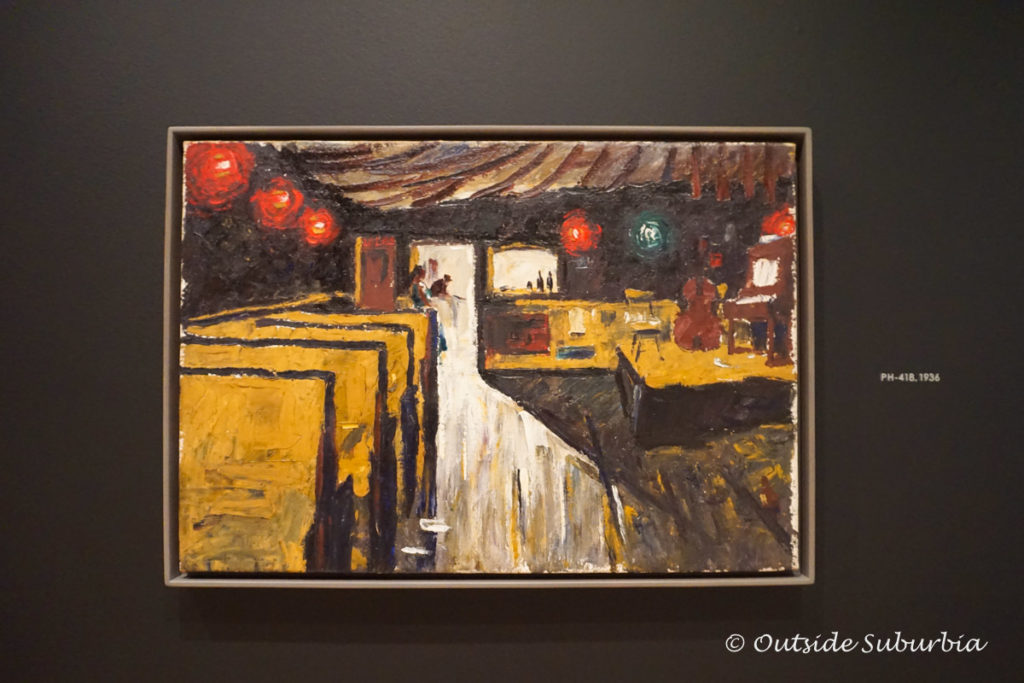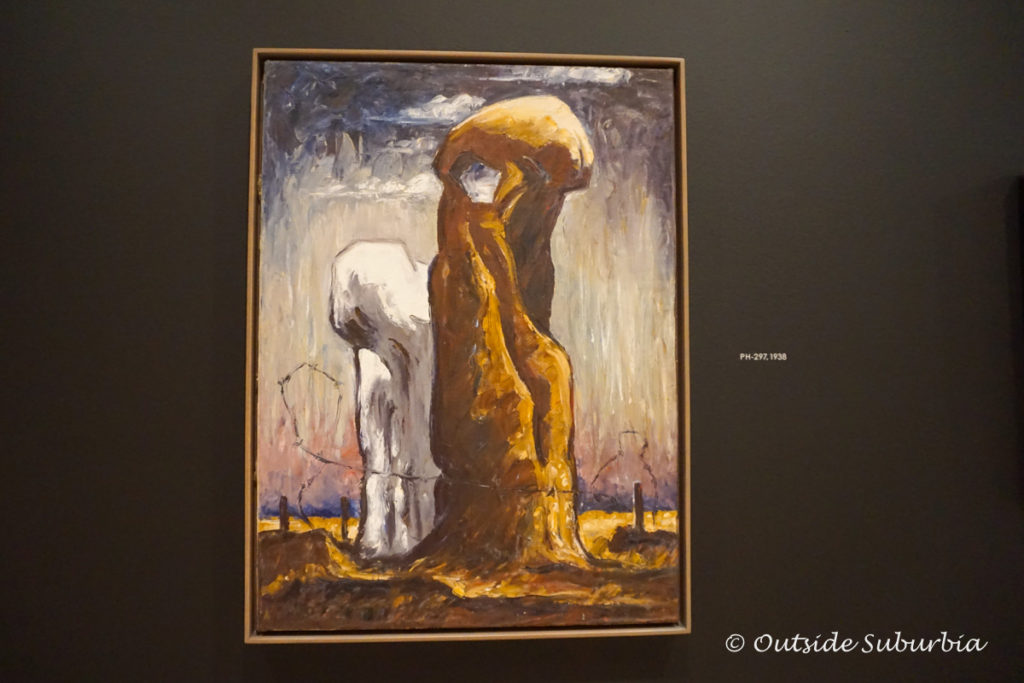 Clyfford Still Important Artworks
Considered one of the most important painters of the 20th century, Clyfford Still was among the first generation of Abstract Expressionist artists. One of Clyfford Still's famous quotes: "I never wanted color to be color. I never wanted texture to be texture, or images to become shapes. I wanted them all to fuse into a living spirit."
Clyfford Still paintings don't have titles and this is why: "As before, the pictures are to be without titles of any kind. I want no allusions to interfere with or assist the spectator. Before them I want him to be on his own, and if he finds in them an imagery unkind or unpleasant or evil, let him look to the state of his own soul."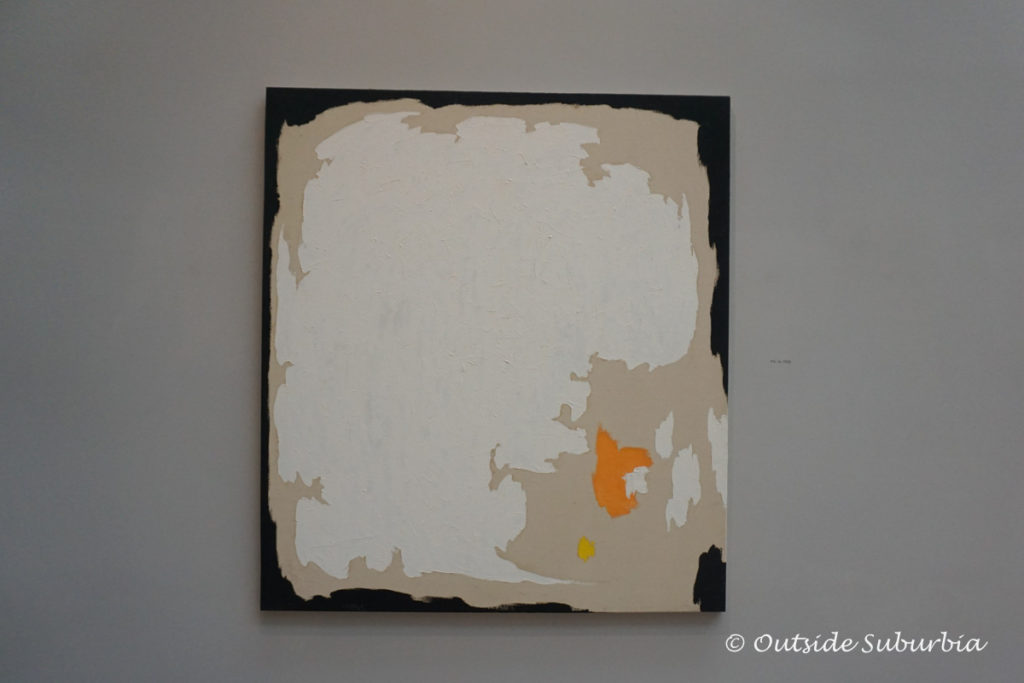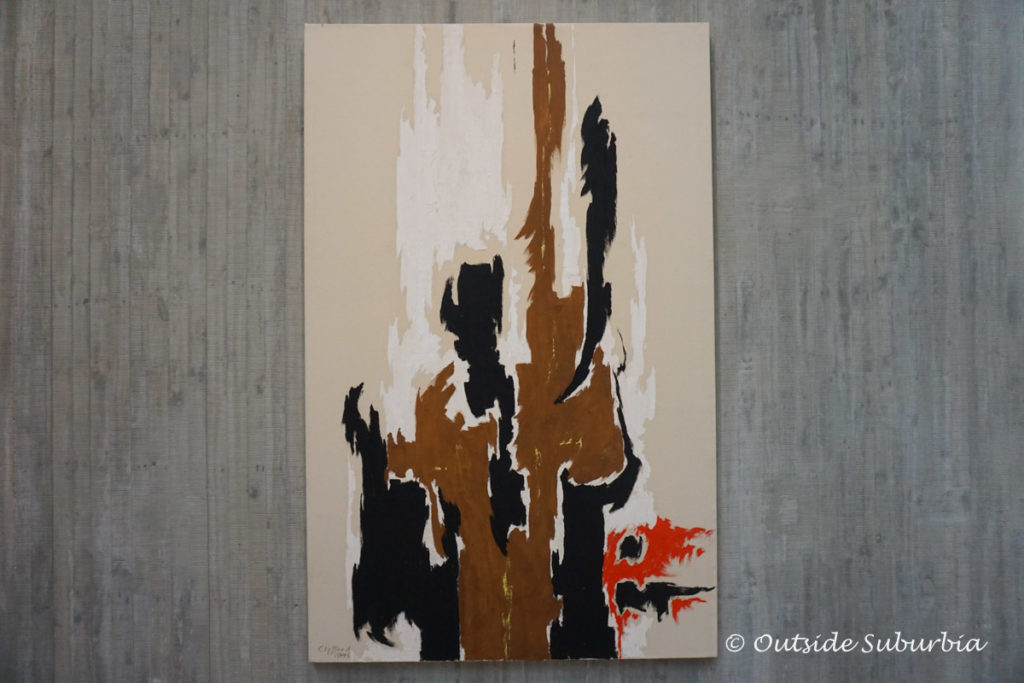 When he was asked bout his artistic influence, Clyfford Still said:
"My work is not influenced by anybody."
Other than Clyfford Still Museum in Denver in Colorado, his artworks can be found in various renowned museums, like the Solomon R. Guggenheim Museum in New York, NY; The Museum of Modern Art in New York, NY; San Francisco Museum of Modern Art and Tate Modern in London, UK.
CONNECT WITH US