Miami is more than just sparkly beaches and swanky hotels, it has a thriving art and culture scene and is one of America's most contemporary art-friendly cities. Between Art Basel Miami Beach and the Wynwood Arts District, it's not a surprise that Miami has an amazing art scene and a collection of world-class art museums.
With modern interiors and open spaces, the Miami art museums and galleries are the perfect place if you like exploring some cultural and artsy things to do when visiting the area.
Pérez Art Museum Miami (PAMM)
Pérez Art Museum Miami (PAMM) is a must-visit for its impressive collection of contemporary art. Designed by Pritzker Prize winning architects Herzog & de Meuron it enjoys a breathtaking location on the shores of Biscayne Bay.
The museum's large permanent collection consists of over 3,000 works spread across 8 galleries. The museum spans 120,000 square feet inside but is famous for its facade which features hanging gardens and cool art installations that you can interact with.
When we visited, an exhibition of Marisol and Warhol Take New York was on display at the museum. The collection explores the artists' parallel rises to success, the formation of their artistic personas, and their early artistic practices from 1960 to 1968.
Another cool installation at PAMM is Chromosaturation which consists of three connected chambers with intensely saturated red, green, and blue—the primary colors of light. Through the experimental use of light, movement, space, and viewer interactivity, Cruz-Diez (in 1960) explored the perception of color as an autonomous reality evolving in space and time. His body of work considers color as an experience in itself, a "chromatic event." Or in the words of art historian Ariel Jiménez, a "penetrable painting."
This installation is considered as a precursor to the experimental light installations of artists such as Robert Irwin, James Turrell, and Yayoi Kusama.
Get your tickets reserved online in advance of visits. Don't miss walking through Jesús Rafael Soto's, Penetrable BBL Blue 2/8 Installation and visiting the sculpture garden where you can swing on the hammock-like net overlooking Biscayne Bay.
Institute of Contemporary Art (ICA)
Located in the Miami Design District, ICA or Institute of Contemporary ART is another place that puts art scene in Miami in the spotlight. Designed by Spanish architect firm Aranguren + Gallegos Arquitectos, the building's metallic facade is hard to miss.
The permanent collections have works by Pablo Picasso, and Roy Lichtenstein, among others. The institute feature many permanent and temporary exhibits focusing on emerging and local artists from Miami, including many Cuban and Latin American artists.
It has a cool sculpture garden and an even cooler parking garage.
The Bass
After a two-plus-year and a $12 million renovation in 2017 by architects Arata Isozaki and David Gauld, The Bass, a contemporary art museum that completely reinvented itself. The exhibition space with four new galleries, space for educational events, a museum store, and a café.
Sitting right across the street from the beach at the northern end of South Beach it is a perfect rainy day activity in Miami. The Creativity Center, with classrooms, a multimedia lab, and space for public programming has made it a family-friendly museum for locals and people visiting Miami with kids.
Ugo Rondinone's Miami Mountain follows his iconic mountain series, recognizable for their brightly colored, fluorescent contrasting palates.
Miami Mountain is the latest in the series and has been acquired by The Bass. The work, towering 42 feet tall, is permanently installed in Collins Park, on the corner of 21st Street and Collins Avenue. Inspired by the "hoodoo" rock formations of the North American and Cairns, or stone piles. Similiar to Seven Magic Mountains, a site specific installation comprised of 35 megalithic boulders, stacked into seven columns situated in the desert outside of Las Vegas, Nevada.
Vizcaya Museum and Gardens
A waterfront villa and gardens that transport you to Italy, that is Vizcaya for you! Now a national landmark, the Vizcaya is a living museum. In the waterfront home, you will find not just antiques and art but 10 acres of immaculately landscaped gardens, including over 2,000 orchids; and 25 acres of endangered forest lands.
Plan for an entire afternoon to enjoy the gardens at Vizcaya.
Wolfsonian-FIU
Just two blocks from Ocean Drive is the Wolfsonian-FIU, a grand Art Deco building that's now home to a Florida International University affiliated museum, library, and research center dedicated to the importance of art and design throughout history. The museum has only been around since 1995, but the Wolfsonian collection showcases the entire modern age of design, from the Industrial Revolution to the end of World War II.
Among the nearly 180,000 pieces in the museum's collection are paintings, furniture, industrial design objects, rare books, textiles, and magazines. Located in the heart of South Beach, at the corner of 10th & Washington, it is easy to get to.
Art Basel Miami
If you love modern and contemporary art, you can't miss the Art Basel that is held in December in Miami. Since 2002, Miami Beach has hosted Art Basel, the biggest contemporary art fair in the Americas.
Art Basel, stages three major fairs each year in Hong Kong, Basel and Miami Beach focusing on modern and contemporary art and puts more than 250 galleries and 4,000 artists from across the globe in front of the art world's top curators, museums and collectors. It is a great event to add to your list if you love modern art.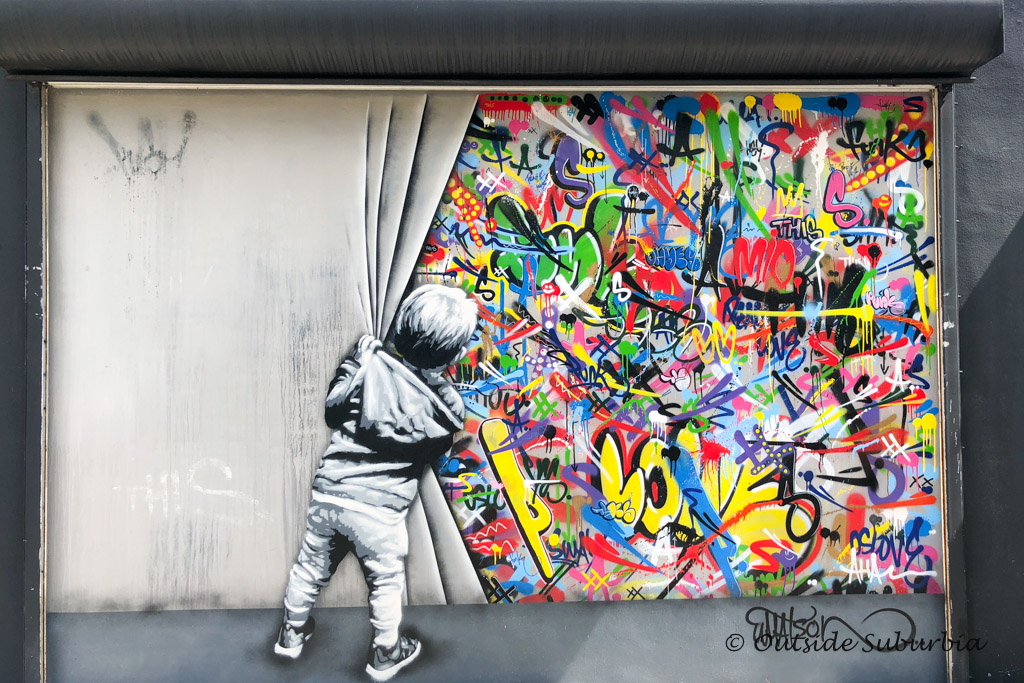 Miami Murals and Art in Public Places
Miami-Dade's Art in Public Places program is one of the most dynamic in the country, with more than 820
works in public parks and buildings.
Wynwood Walls minutes from Downtown Miami, near Midtown and the Miami Design District, is a neighborhood filled with street art. The park has a huge outdoor area featuring huge, colorful street murals by artists from around the globe.  You will find everything from life-sized murals of the Dalai Lama, many vibrant murals and graffiti. Wynwood is pedestrian-friendly and is free to visit, there are many cafes nearby and have art everywhere you turn.
Want to get up close with murals in the out-of-the way corners of Wynwood without doing the walking? Book this tour that takes you in their Golf Carts— you get to see dozens of murals in the Wynwood Art District, by world-renowned artists like Shepard Fairey, Retna, DFace, Interesni Kaski etc. and explore the underground graffiti world by local artists and graffiti artists who visit the district during Art Basel. For those who want to try spray paint themselves, they have a Wynwood Graffiti Experience on weekends. 
From Miami International Airport, Metrorail, and Metromover stations, PortMiami, Zoo Miami, the Performing Arts Center, parks, fire stations, libraries, police stations… public art can be found everywhere in Miami.
Look for Roy Lichtenstein's Mermaid at Fillmore Miami Beach at Jackie Gleason Theater Performing Center
Emerson Dorsch
This gallery located in Little Haiti represents a core group of select South Florida-based artists and represents excellent emerging and mid-career visiting artists. Back in 2000, Emerson Dorsch was one of Wynwood's first, pioneered bringing local artists to the Wynwood area. Today, it resides in Little Haiti, which has all the Caribbean vibes and colorful murals.
Immersive & Interactive Art Experience at Artechouse
Since debuting in December 2018, Artechouse Miami continues to challenge the traditional museum model and has become one of the best things to do in Miami. Centrally located in the city's art epicenter of South Beach Artechouse Miami is fun to visit where you can interact with pieces of the digital art gallery. Immersive experiences at Artechouse deliver quality art that goes beyond just capturing just a couple of social media or Instagram posts. Technology-driven art has become so innovative and so much fun!
While you make the most of your time in Greater Miami & Miami Beach enjoying the beaches and outdoor activities spend a little time exploring the art scene. You don't need many many hours at the Miami art museums, just an hour or two.
Map of Miami Art Museums, Galleries & More
PIN IT FOR LATER
Note: This post may contain affiliate links, partnership or sponsored content. If you purchase an item via one of these links, we may receive a small commission at no extra charge to you. But as always images and opinions are our own. For more information on our affiliates and privacy policy at Outside Suburbia see here.
CONNECT WITH US