Miami's Wynwood community was transformed from a desolate warehouse district to one of the city's most popular public art attractions. If you love art these vibrant murals in Wynwood Walls are a must-see when you visit Miami, Florida. Here are few murals at the Wynwood Wall in Miami we loved during our last visit.
Tony Goldman was one of the early developers to see potential in South Beach Miami's historical Art Deco district. In 2009, he brought Jeffrey Deitch to collaborate on a graffiti project during Art Basel Miami Beach. The project would go on to dramatically change the face of this Miami community and turn it into an outdoor art museum.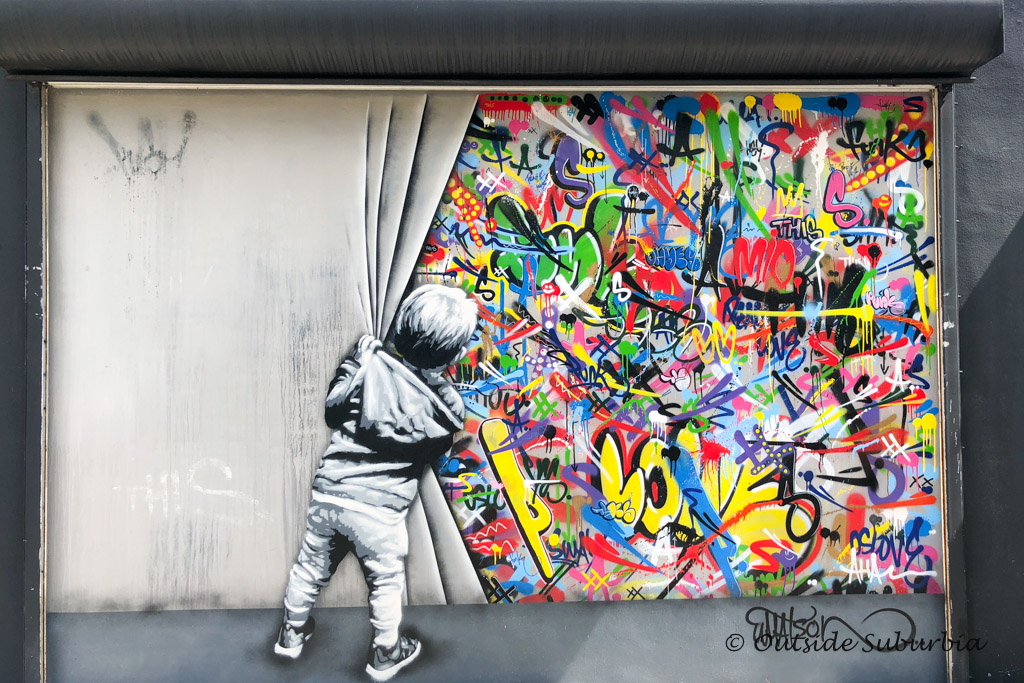 It was actually Goldman's son Joey who discovered the warehouse district in 2005 and lead the family to buy the six buildings that compose Wynwood Walls in 2007. After opening a restaurant, a coffee shop and a bakery, Goldman started thinking creatively. Where others saw a warehouse, Joey and Tony saw an art museum. Wynwood walls Miami was born!
They brought in 12 artists including Futura 2000, Kenny Scharf, and Swoon to paint the murals. Today the art project changes and evolves annually during Art Basel Miami Beach by rotating artists on the Wynwood wall just as a gallery or a museum would do.
One of the prominent muralist Shepard Fairey's mural is on display right as you enter the Wynwood Walls in Miami. He is known for his "Obey" campaign and for his Obama "Hope" poster. His mural for the Wynwood Walls, visible right when you enter is a stunning example of his work. When Shepard first heard about the project, one of the things that impressed him most was the idea that the outdoor pieces curated for the project would not only be very accessible to the public but would also be maintained well.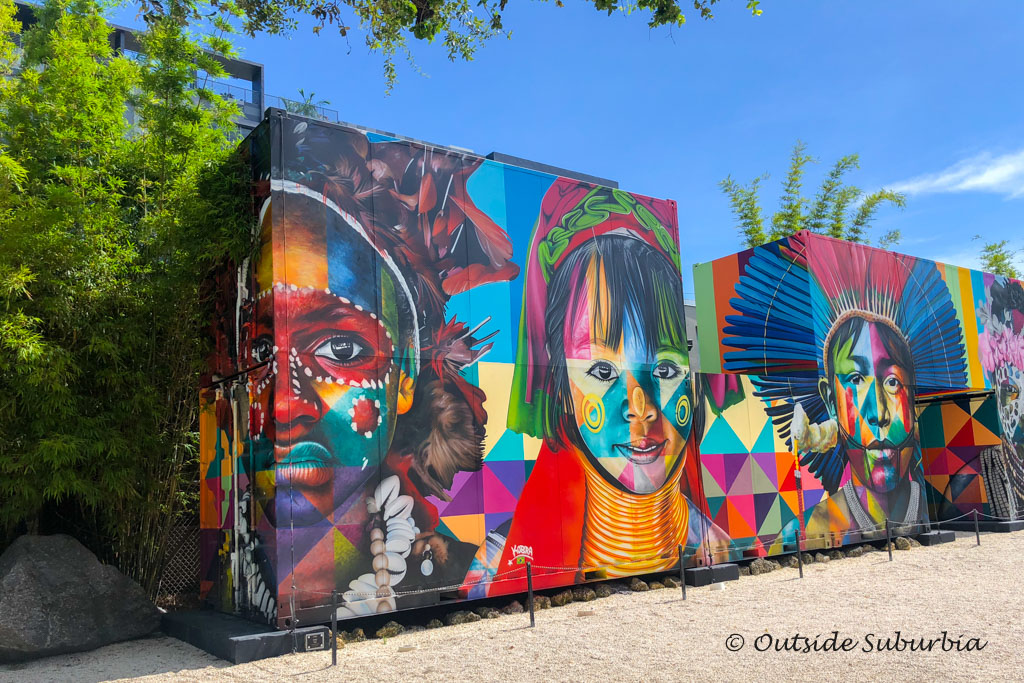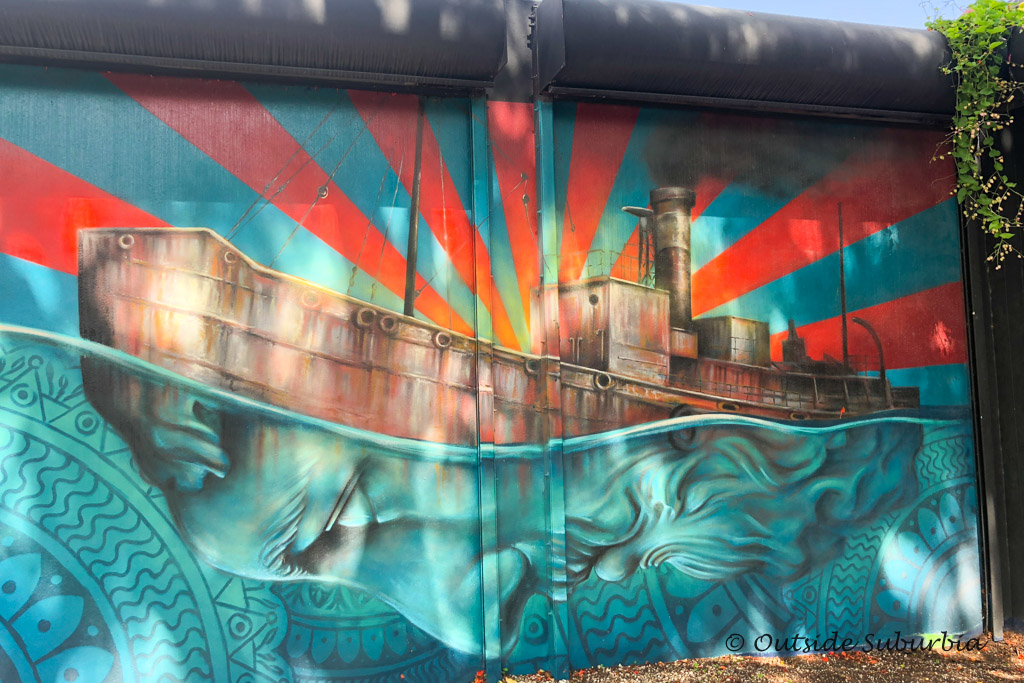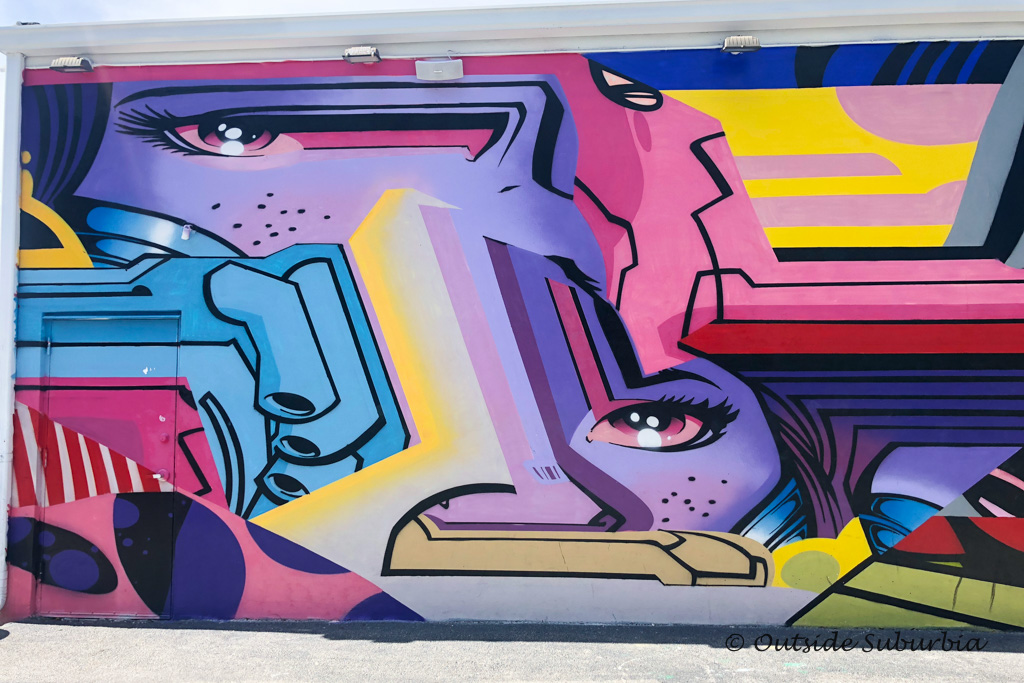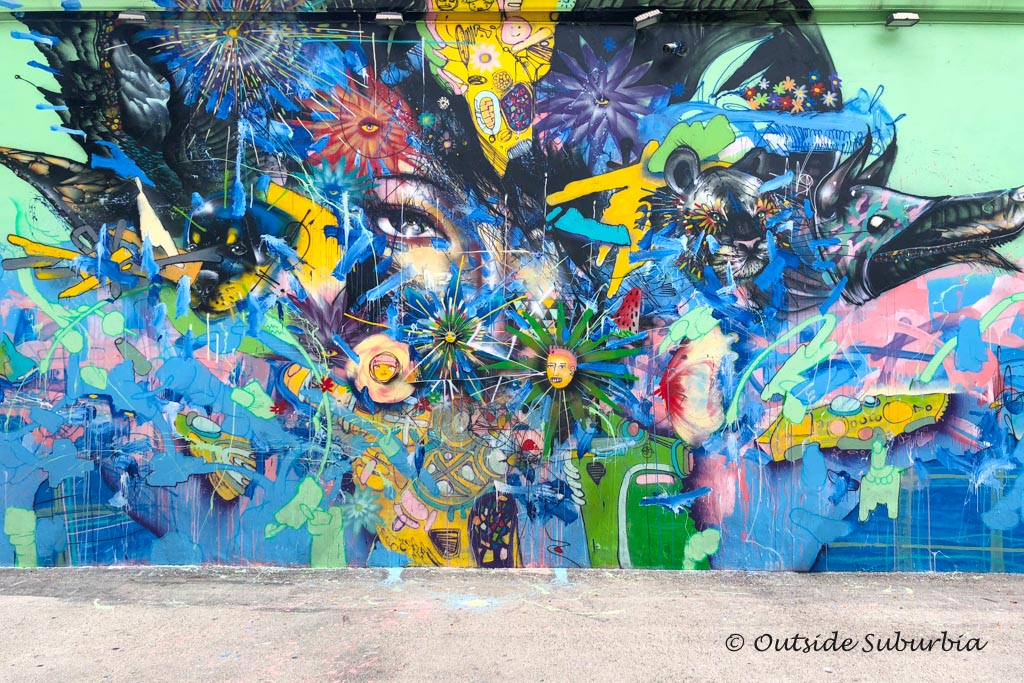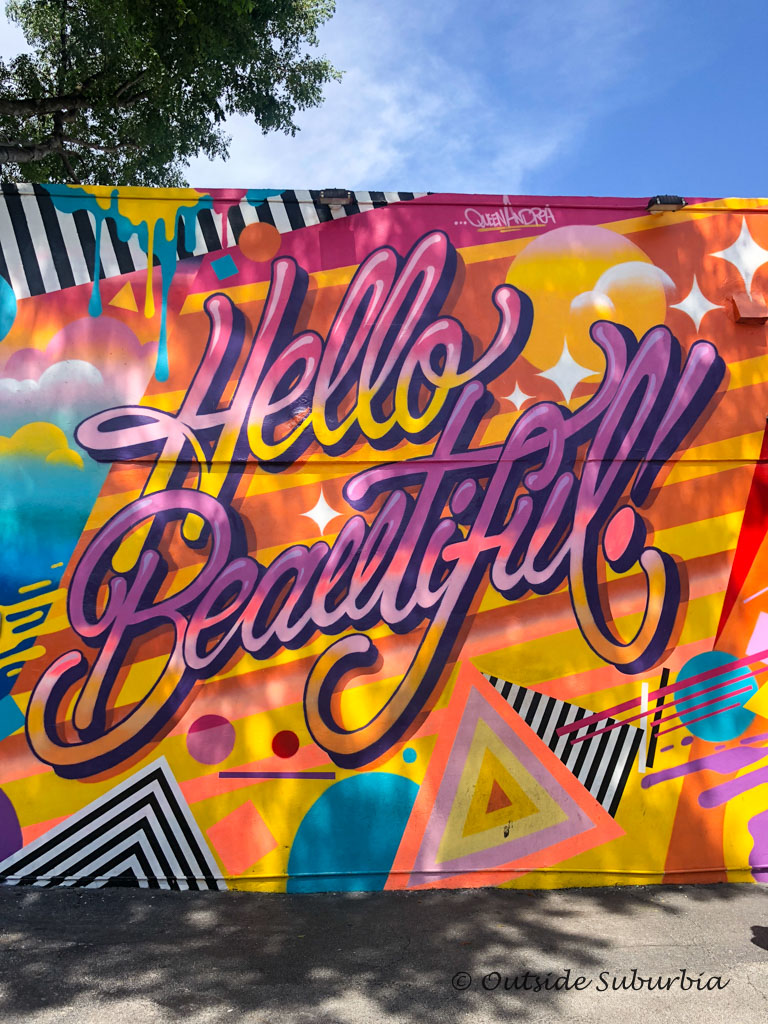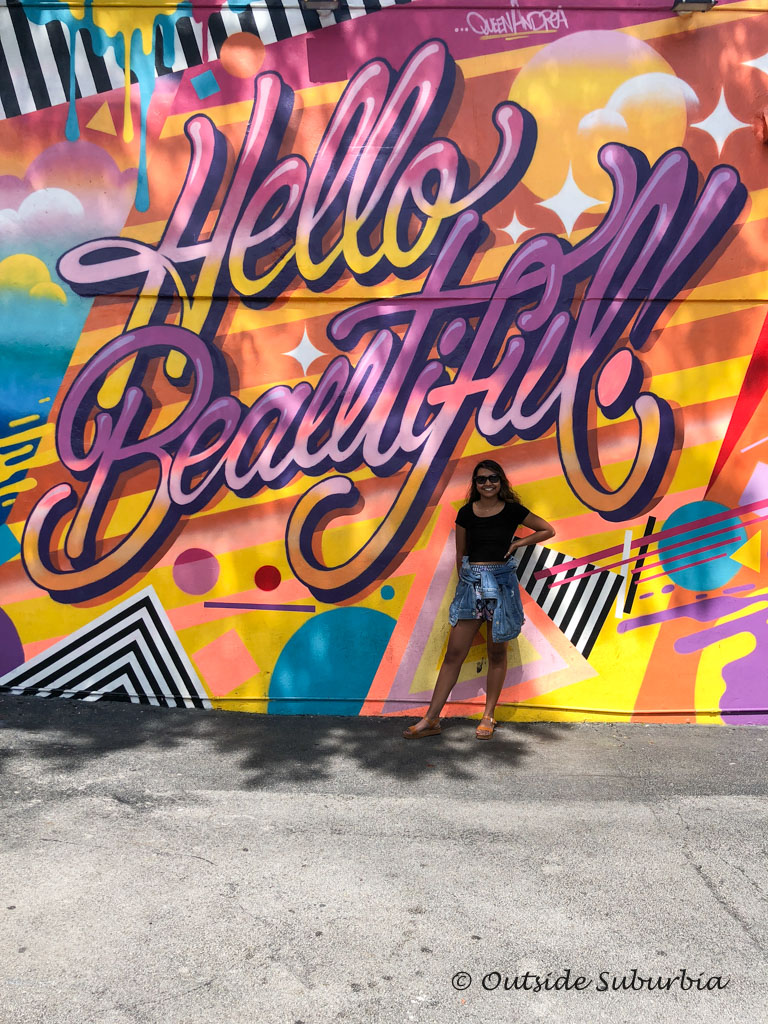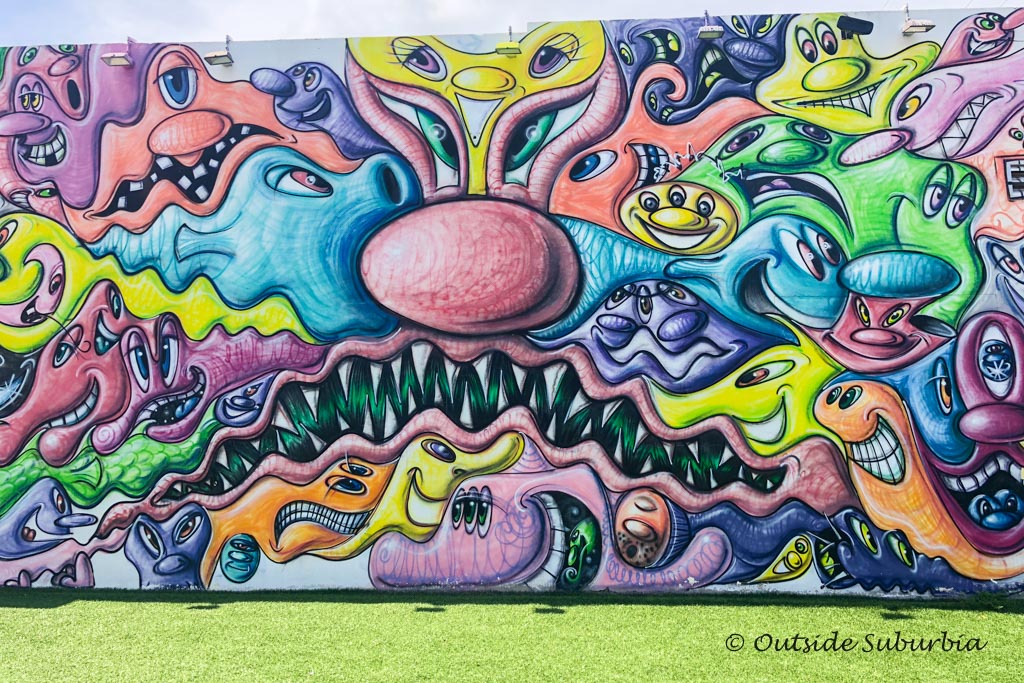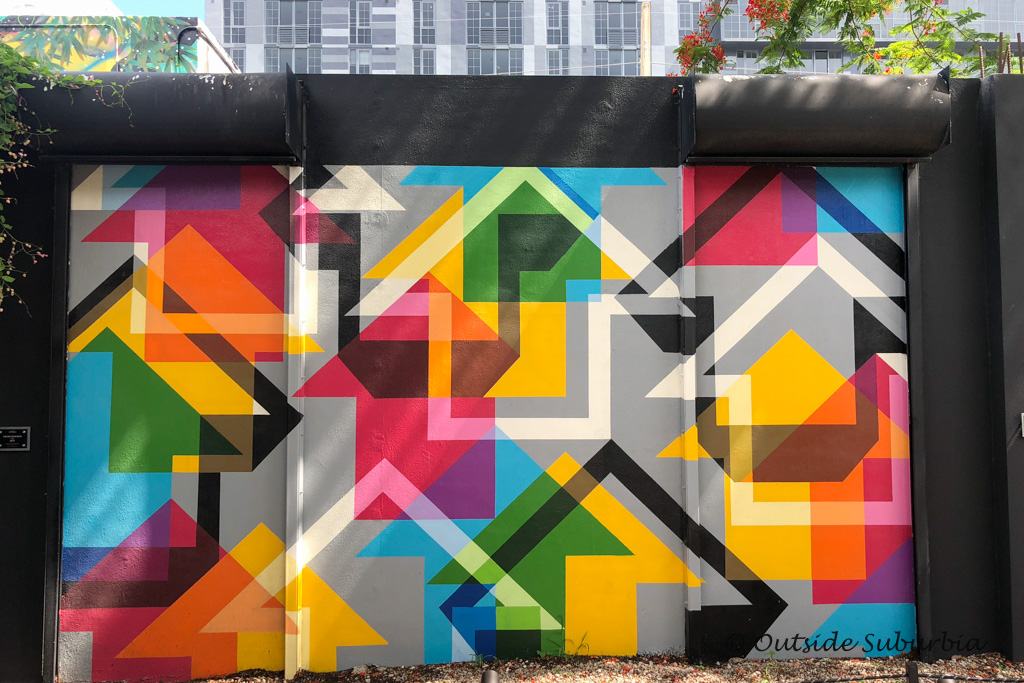 Maya Hayuk murals are another favorite. They are massively scaled murals with views of outer space, traditional Ukrainian crafts, airbrushed manicures, and mandalas. Hayuk is known to weave visual information from her immediate surroundings into her elaborate abstractions, creating an engaging mix of referents from popular culture and advanced painting practices. Many say her murals are a psychedelic experience in visual form. She has painted her iconic outdoor murals all over the world has an art studio in Brooklyn. In addition to her Wynwood Walls mural, Hayuk's work has also graced Goldman Properties' Houston Bowery Wall.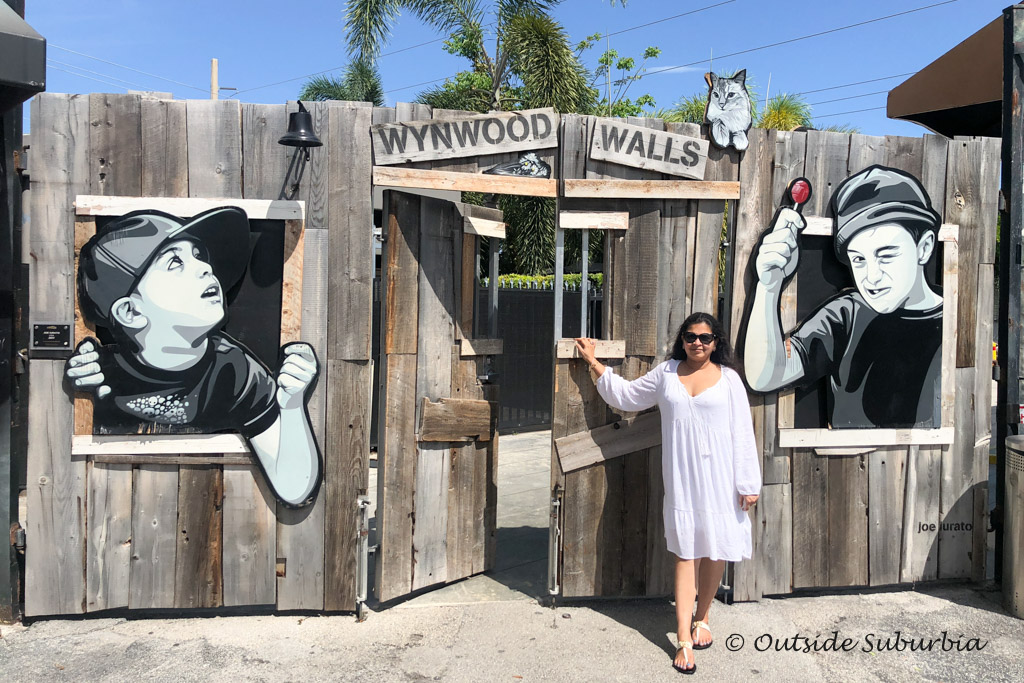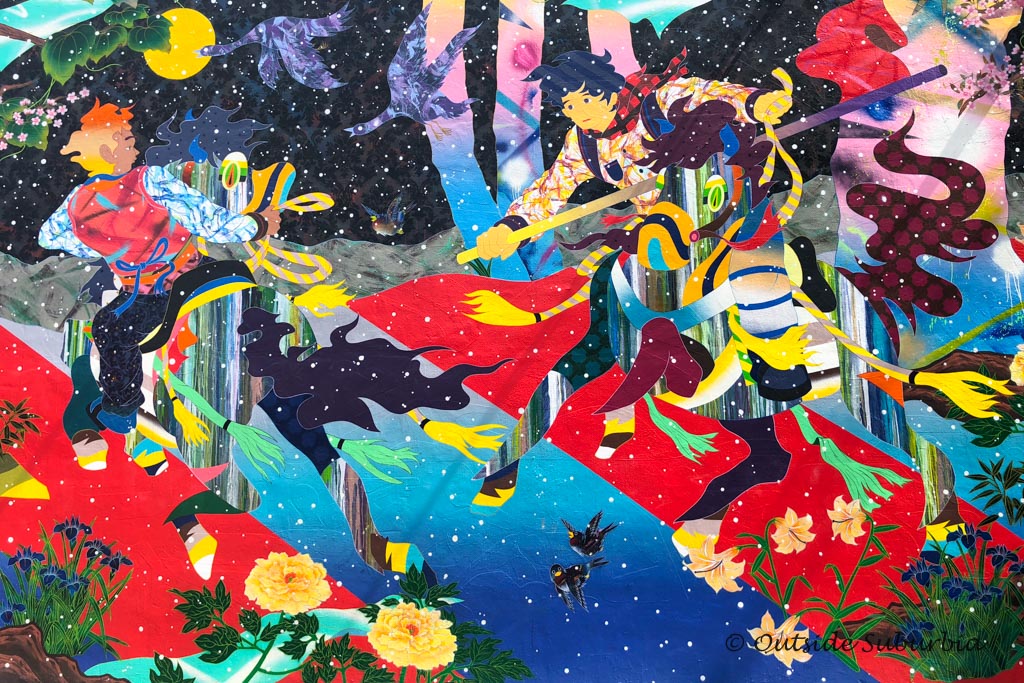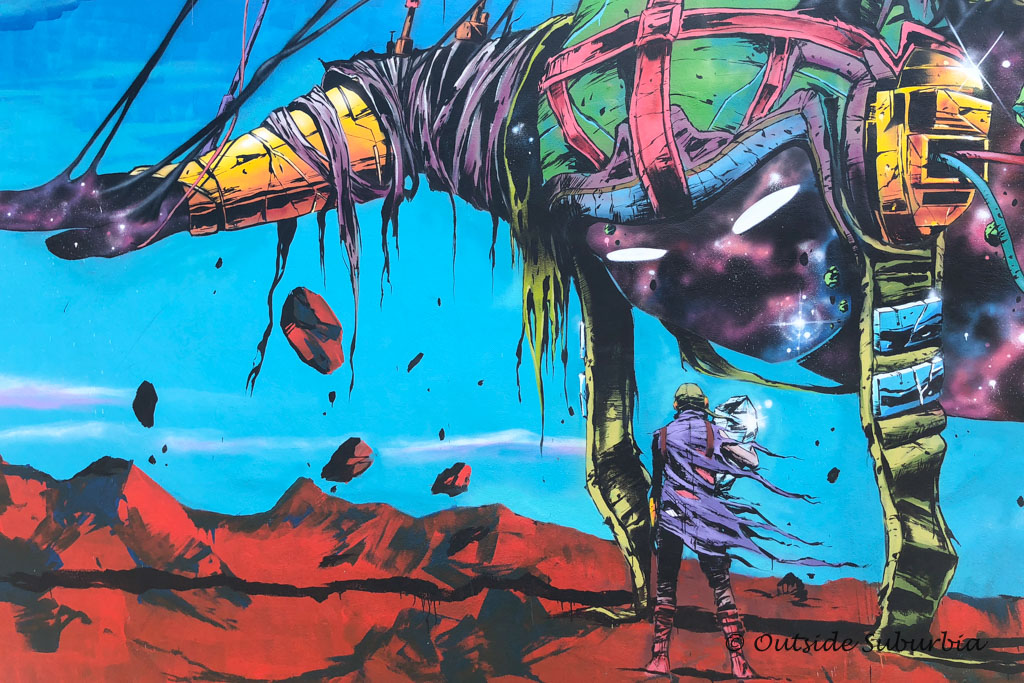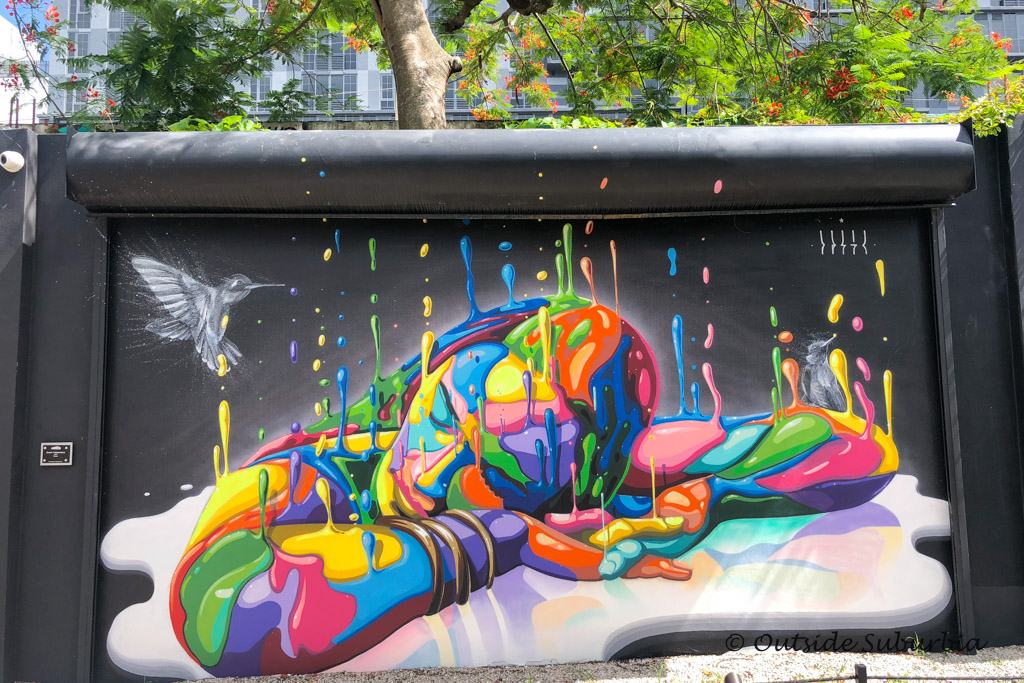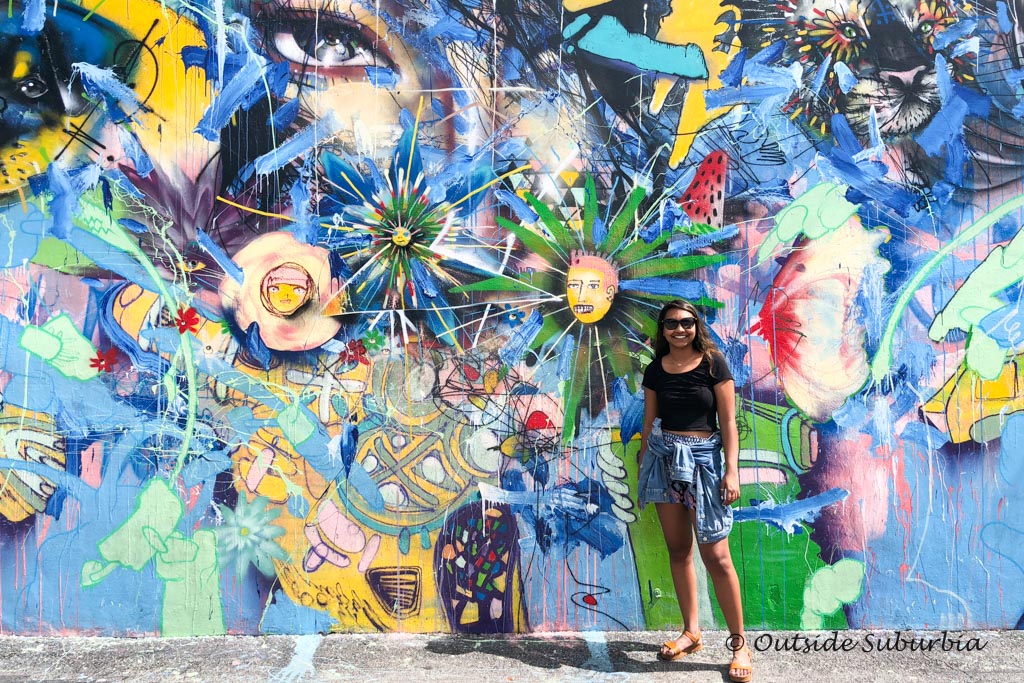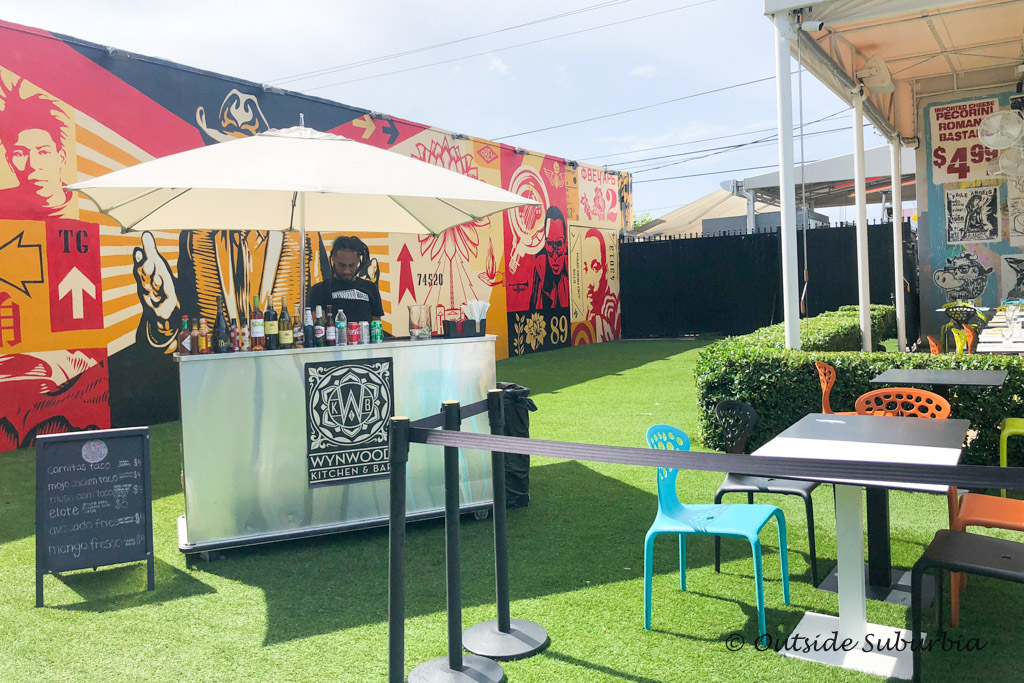 Since the murals change annually, what you see in this post might be different from what you see when you visit the Murals in Wynwood Wall, Miami. That is another reason to visit it multiple times 🙂 You can just wander around to admire the art, see more details about the murals here. You can book a Wynwood Wall Street Art Tour that takes you on a walking tour for an hour. There is a nice cafe and bar if you want to grab something to eat or drink after your mural walk.
I hope you find this little Wynwood walls guide helpful when planning your trip and enjoy all this unique art street in Miami.
Many see these murals and public art as a backdrop for their selfies but there is so much more to them. We always love looking for art when we travel. Here are a few murals we have found and documented so far – Murals in Dallas, Austin, San Francisco, Chicago and see this post for murals from all over the world.
PIN IT FOR LATER
Note: This post may contain affiliate links, partnership or sponsored content. If you purchase an item via one of these links, we may receive a small commission at no extra charge to you. But as always images and opinions are our own. For more information on our affiliates and privacy policy at Outside Suburbia see here.
CONNECT WITH US