Summer is almost over and it is time to get ready for college! This year my son is heading off to college, which has us working on getting his dorm room essentials together – working off my daughter's checklist, I put together this College Dorm Packing List.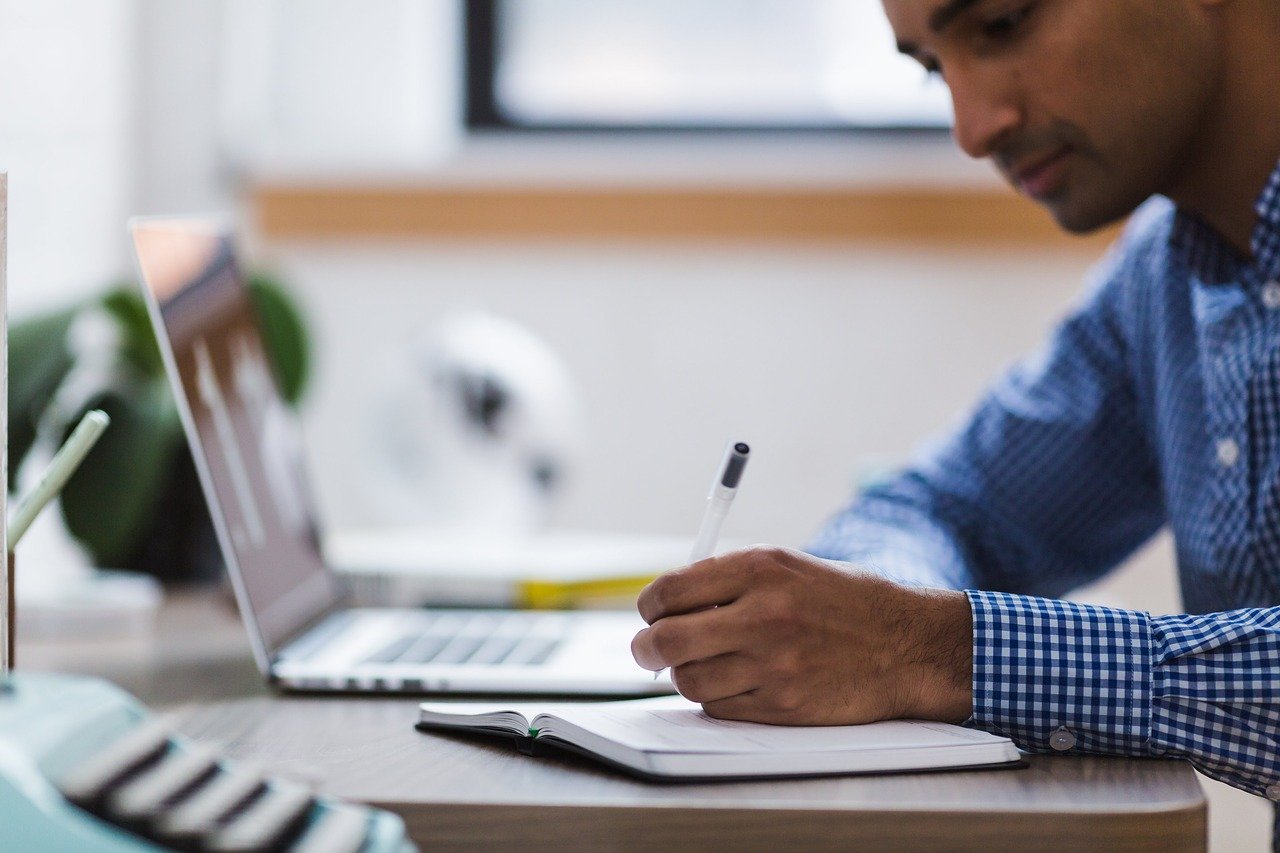 Girls are a little more organized when it comes to shopping and getting their college dorm essentials together. My daughter was planning out her theme, dorm room decor, printing photos in her mini photo printer, buying fairy lights, while my son has his laptop, a few essentials, and calls it done. Who else can relate? So we had to step in.
If you like me are wondering what to pack for a guy's college dorm room… read on to see my dorm list for guys and college-bound boys. I hope you find this college dorm packing list (and the included printable checklist) helpful.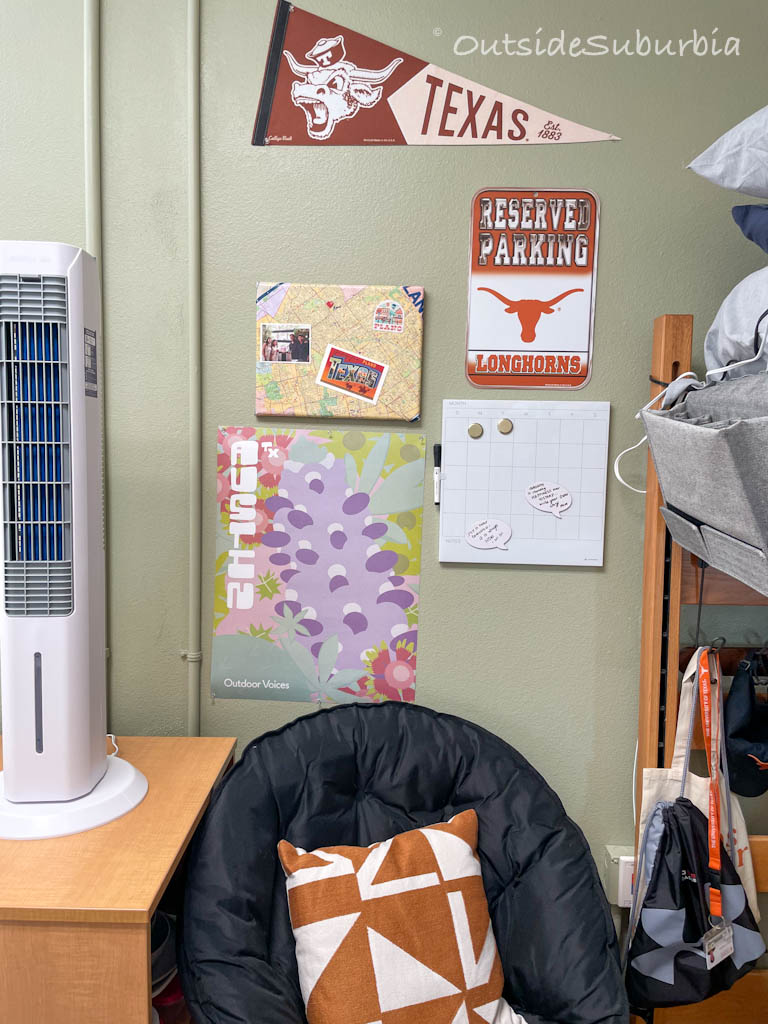 Check out the list below and make a note of which items you already have purchased and which items you will need to get. Also, keep in mind supplies and items that will already be included by the school. Some dorms may provide a study desk and chair, while others may not. This will help determine what you need to purchase. I was pleasantly surprised to learn that my son's dorm will have a microwave and a small dorm fridge!
See this post for some classic Grad Gift Ideas
College Dorm Room Essentials for Guys
Before you start shopping for college essentials be sure to check with your dorm on provided storage. Most dorms will provide a chest of drawers, shelving, or some sort of storage options. D was lucky that his UT Austin dorm room comes with a small fridge and microwave, in addition to some storage, a desk and chair.
Purchase drawer liners for existing furniture. Bring some cleaning supplies and furniture wipes.
Underbed Storage
Storage Chest or Rolling Storage Cart
Drawer Organizer
Shelf and Drawer Liner
Shoe Rack/Storage
Hanging Racks
Hangers/Hooks
Bedside Table
Alarm Clock
Fan and/or Small Humidifier
Clipon Bedside Lamp
Long power strip or surge protector (to charge all the devices. we love this Belkin power strip)
Dorm Fridge (for water, yogurt and fruits)
Microwave (check with your school, some are ok with it and actually provide them too)
Microwave Safe Mug for late night tea or morning coffee
Airpods/Earphones (when he wants to study and cancel out the noise)
Portable Speaker (He loves this wifi speaker)
Some Room decor to show your personality (My daughter's big tip for here brother was this: Guys who decorate their dorm rooms – even if it is minimastic shows creativity and it makes them more interesting).
Posters or pennants are a cool way to decorate the bland dorm walls. Pick a traditional college pennant or something in support of your hometown team.
Small Rug
Add extra seating that looks inviting for floor mates to pop in and lounge.

Leave the door open for the first few days, it is the best way to make friends. Having some snacks or cookies is always a welcoming touch!
Bedding
The majority of dorms are furnished with Twin XL mattresses, make sure to get the right fitted sheets. We showed up at our daughter's dorm with Twin sheets that didn't work for the mattress and had to scramble to find the Twin XL sheets. Check with your dorm before moving in. Bed lifts/risers are great to add additional space to your dorm room. Bring a nice Mattress Pad, the mattresses provided in the dorm are not the most comfortable!
Pillows
Pillowcases
Comforter or Duvet and Cover (Washable)
Bedspread (Washable)
1 or 2 Sets of Sheets
Mattress Pad
Clothing Essentials
This part of the list depends on your student and where their college is located. Keep in mind their personality, sports and other activities they participate in, and the weather at your child's college. Pack warm clothes and boots if they are going to school in the Northern States. This list is a general guideline that you can start with.
Long pants – 4
Jeans – 2
Sweat pants or joggers – 3
Sweatshirts – 5 (mine lives in them)
Sleepwear – 5
Shorts – 5
Tee shirts -10
Long-sleeve shirts or casual button-down shirts – 5
All weather jacket
Fleece
Underwear – 10 ( you know they are going to wait till the last minute to do laundry)
Socks – 10 sets
Shoes
Swimsuit
Workout shorts and shirts
Sports Stuff and appropriate shoes
Masks – 20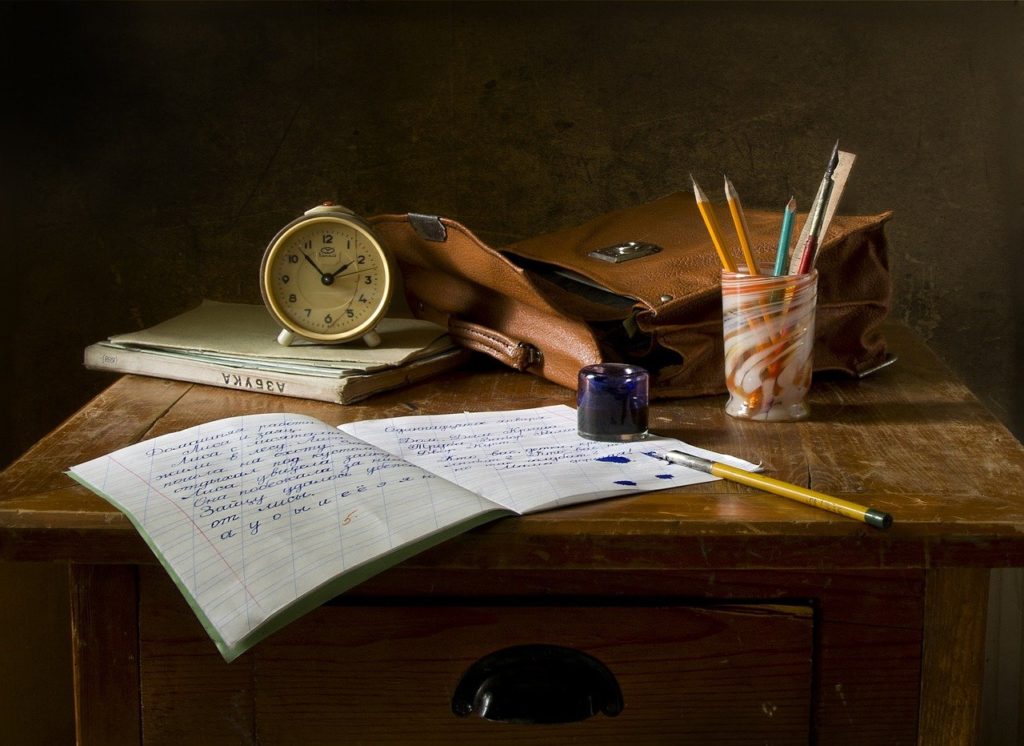 School Supplies
Books for the upcoming semester
Notebooks and Copy paper
Binders
A Good Backpack or school bag
Laptop Computer and necessay accessories
Scissors
Both scotch tape and duct tape
Pencils and Pens
Scientific calculator if needed
Post-it notes, index cards, and other studying materials
If the dorm does not supply a study desk, this small standing desk is a great addition and can help ease back pain and boost productivity.
If you use your iPad or laptop to take notes or like to draw or doodle, you can use a screen protector so it feels like you are drawing on paper. I love this Paperlike screen protector, which nanodots technology. It brings the natural feel and resistance of paper.
Shower & Toiletries
The majority of dorms have a communal bathroom. Your students would want to bring accessories like a shower tote/caddy to bring their items between their room and the shower. Also, bring some waterproof flip-flops that you can wear in the shower (flip-flops with a perforated footbed work great).
Shower Tote/Caddy
Toothbrush Holder
Towels
Toileries (Shampoo, Conditioner, Soap, ToothPaste, Toothbrush, Floss, Mouthwash, Shaving Gel/Foam, Razors, Deodorant)
Shower Flip Flops
Nail Clippers
Sunscreen
Eyeglasses/Contacts/Sunglasses
Lip balm
First Aid Kit (Bandaids, Allergy Medications, Pain Relievers)
Any other prescription medications
Laundry & Other Essential Dorm Items
Hamper (buy one that has straps so that it is easy to carry and don't take up a ton of room)
Clorox wipes
Cleaning supplies
Iron/Ironing board
Laundry Detergent (We love these Earth friendly pods)
Jar of coins for laundry
Miscellaneous Items
Fan & Small Humidifier
Water Bottle
Brita (for filtered water instead of buying bottled water)
Batteries
Lightbulbs
Flashlight
To save time, energy (and money), invest in small appliances like an Instapot, coffee maker or a mini blender. Your student can make his own morning shakes or coffee!
Drivers License
ATM Card
Insurance Information
Medical Insurance Cards
List of Emergency Contacts
I also packed some Ashwagandha Gummies for my college boy! Ashwagandha is an ancient Indian herb that has been used in Ayurveda for over 5000 years has been clinically proven to: Help reduce stress and tension, Help promote memory and concentration, Support endurance, strength, muscle size, and Improve sleep quality. Everything a college kids needs. The taste of regular Ashwagandha rood is pretty strong but these Gummies are amazing and they are gluten-free, gelatin-free and vegan.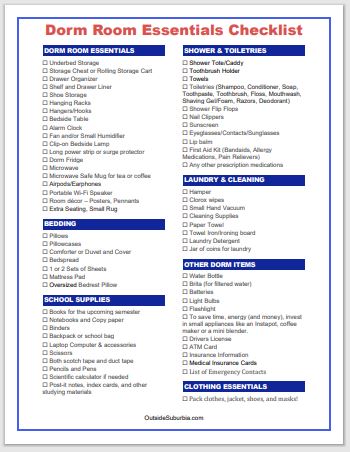 Download the Dorm Room Essentials Checklist here
I hope this answered your question of what to Take to the College Dorm and what Dorm Room Essentials to pack for guys.
Signup for Amazon Student Prime. Most college supplies can easily be ordered through Amazon, and when done through student prime, there are numerous deals just for college students. Plus you get free two-day shipping. Very helpful when your student is going out of state.
You can pre-order things from Bed Bath and Beyond as well and set them up so that you can pick them up near the college dorm. Don't forget large bins, duffel bags, and suitcases for packing all these dorm essentials for your college-bound guy!
Technologically savvy kids will love the Away line of suitcases that has a universal charger with an ejectable battery and they come in an array of colors.
Note: This post may contain affiliate links, partnership or sponsored content. If you purchase an item via one of these links, we may receive a small commission at no extra charge to you. But as always images and opinions are our own. For more information on our affiliates and privacy policy at Outside Suburbia see here.
CONNECT WITH US