Your outdoor space, regardless of its size, has the greatest potential to provide you a feeling of comfort during these difficult times. If you're seeking a fresh look for your yard, making improvements to your outdoor space could be the answer. It does not only provide a relaxing environment for your family, but it also acts as a venue for entertaining guests and is adaptable to any lifestyle.
Ideas to Turn Your Outdoor Space Into A Relaxing Haven
Outdoor living product demand in the United States increased by 1.8% from a high of $33.4 billion in 2020 to $33.4 billion in 2021. Maintaining the historically high levels of 2020 is an accomplishment even in industries with minimal additional growth. Although many homes made large-scale, one-time investments in their outdoor areas in 2020 — a key driver of outdoor living sales in any year – there is still an opportunity for growth in the market.
Outdoor living initiatives accounted for a higher percentage of renovation and repairs than other types of home improvement work, according to the same survey data. This demonstrates how, throughout the epidemic, homeowners responded to the need to make their outdoor living spaces larger, more comfortable, and more functional. In this article, we will be talking about different ways to turn your outdoor space into a relaxing haven.
Rethink Typical Seating
Standard dining chairs are fine for gathering around an outdoor table, but there's something about a couch, poof, or hanging swing that makes you feel completely at ease. Look for pieces that are both comfy and appealing enough to serve as focal points throughout the yard. Try pool seats that are half immersed in the pool or enable you to dip your toes in. Look for things that transform your backyard into a sanctuary.
Get the right outdoor furniture
For your backyard patio, you will need to find furniture that is built to withstand outdoor elements. It's important to consider comfort as well, so look for chairs that allow you to relax. Look for quality lounge chairs, chaise lounges, and seating sets (I love these teak ones that are cozy and don't break the bank) that work for you, your family, and your guests. 
Putting a table (or two) in the outdoor space is also a good idea, especially if you plan to entertain guests or hold gatherings with family and friends. You can decorate the table with festive tablecloths, nice melamine tableware, and some seasonal table decor.
Arrange your patio furniture to make it inviting and relaxing. You can even just use an outdoor rug or carpet and add some large soft cushions or bean bags for seating instead of traditional furniture. Hammocks are great too!
Incorporate Color and Pattern with Textiles
Weather-resistant textiles that provide softness and flair to a deck or patio are a great way to personalize it. Compare different paint color ideas and choose the ones you like the most. Happy colors, like yellow and red are known to boost one's mood, so to create a happy space, you might want to go with some of these combinations. Then, collect a variety of outdoor pillows in all sizes and designs. Choose textiles that dry easily, are UV resistant, and are simple to clean. Anchor your seating area with a stunning outdoor rug for a larger dose of color and pattern.
Add a Water Feature
If you can hear the sounds of busy roads or highway traffic, your garden will not feel like a peaceful haven. The peaceful sound of running water will drown out the clamor of the surrounding cities. Even a modest water feature with a fall, splash, gurgle, or trickle can be highly successful in lulling a listener away from annoying city noises. Water will also draw wild birds to your urban sanctuary, giving them a much-needed resource.
Aside from water elements, your backyard also needs some fire and heat elements. A small fire pit would do the trick! You can use your backyard longer this way. Once the colder days start rolling in the fire pit will help keep you and your backyard guests warm.
Create some Shade
Gazebos or pergolas, umbrellas, awnings, vines growing over arbors, and leafy trees can all be used to generate shade. These pieces give much-needed protection from the sun. Plus they bring back memories of a relaxing holiday at a resort, on a sandy beach, or by a pool. Its spherical shape, projected above the other items of outdoor furniture, appears fun and welcoming, inviting you to sit underneath its colorful (or patterned or striped) design and relax, perhaps sipping an icy beverage.
Apart from landscaping, add some potted plants that you can move around. I love hydrangeas for this, you can plant some in the ground and grow some hydrangea in pots and even change the color of the blooms by changing the soil. Add some flowers and plants for your winged friends, after all, you will be sharing the space with some birds and butterflies too!
Decide on a theme for your backyard makeover
Deciding on a theme for your backyard space will make things more fun. Instead of buying random pieces, it will help decide on the design and bring the space together with various elements and create an inviting space.
Choose a theme that you are familiar with and enjoy when traveling – a beachy vibe or a tropical island look, mountain getaways -inspired, and Bali or a Moroccan Riyad theme. Who wouldn't want their backyard to look and feel like a mini-resort?
Include some lighting to create magic
Light up your backyard oasis with some dreamy lighting to set the mood. While candles are great and can be placed around the seating area for a dramatic effect, use string lights for their simplicity. Solar lights and spotlights work well too.
Blur the boundaries between indoor and outdoor spaces
The congestion of city life, apartment square footage is generally limited which makes it a good idea to create a seamless transition from inside to outside living space to increase your living space. The living area is connected to the outside lounge by rotating glass doors. Double-paned, insulated glass is well worth the expenditure in cold locations to reduce heat loss in the winter.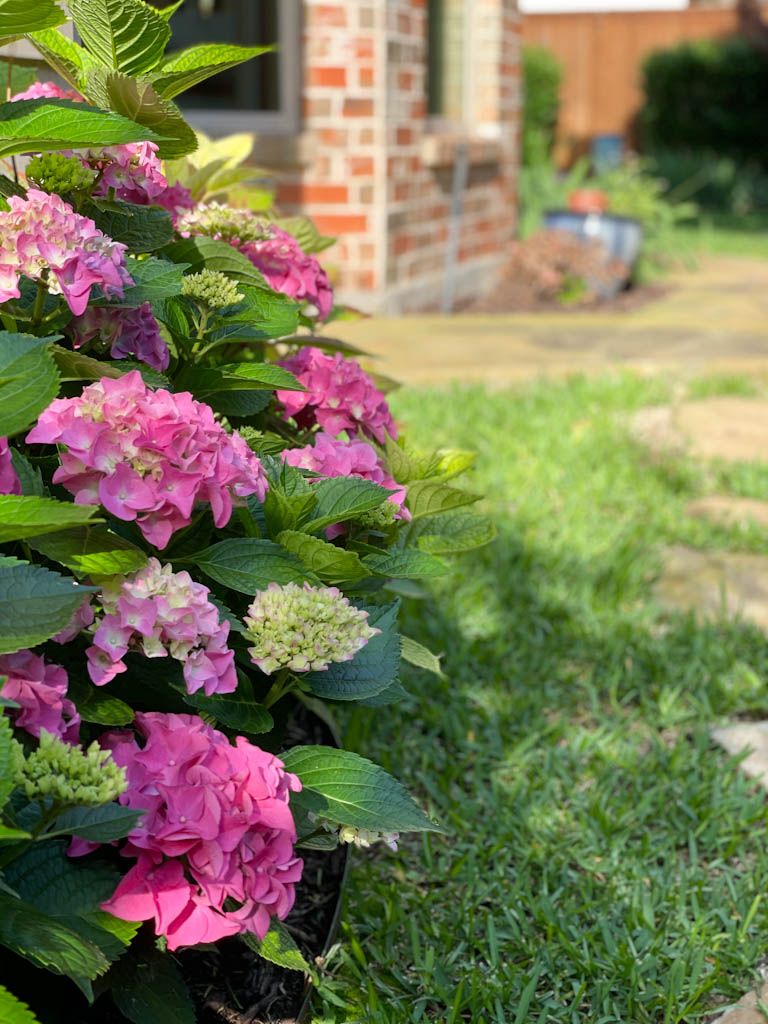 Hope this post gave you some ideas to create an outdoor space for enjoying a family meal, entertaining guests, or a haven for relaxing.
Note: This post may contain affiliate links, partnership or sponsored content. If you purchase an item via one of these links, we may receive a small commission at no extra charge to you. But as always images and opinions are our own. For more information on our affiliates and privacy policy at Outside Suburbia see here.
CONNECT WITH US