"To be yourself in a world that is constantly trying to make you something else is the greatest accomplishment" – Ralph Waldo Emerson
145east describes itself as a troupe of visual bandits who wanted Kolkattans and the world to embrace their homegrown aesthetic while connecting with the organic and ethical route to daily fashion. Their gamcha dhoti bottoms, tunics, tops, and saris are not something you don't see often. And that is what I love about them! Original and Unique!!
What is Gamcha
Gamcha is a traditional thin, coarse cotton material usually with a checked design, often used to make towels and dhotis. It is found mostly in India, Bangladesh, as well as various parts of South and Southeast Asia. The material is woven coarse from cotton much like the Turkish towel.
Calcutta-based 145 East
Calcutta-based sustainable fashion collective 145 East started as an initiative to raise money for two Gamcha weavers before launching themselves as a lifestyle collective. "The idea behind was cultural revival and reintegration of traditional fashion sensibilities into the mainstream consciousness", say the founders.
145 East works with communities from Bengal in India to source and produce the designs consciously and with a passion that a home ground textile is afforded in its own state. These units are based in different parts of Bengal and Odisha, where the practice of weaving gamcha is the main economic driver.
145 East's collection includes gamcha-based contemporary dresses, tunics, tops, dhotis, skirts, scarves, shirts, saris and more. Plus a wide array of accessories including gamcha jewelry, home decor items, and even a few stationery products.
I met Shoma, one of the founders of 145east in Plano, during her visit to Texas (her family lives here) and she shared her story of what it means to be a brand that creates a culture of art, design, and commerce, all from the heart and soul of her city Calcutta (also known as Kolkata).
My favorites and how to Shop & Support 145east
I have managed to collect a few 145east gamcha pieces over the years – scarfs, tunics, tops, a skirt that doubles as a dress, and jackets. I packed them for my trips to Seattle, Miami and more…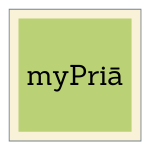 You can now shop a curated collection of gamcha products by 145east from our online shopping site mypria.org plus we will donate $5 for each item sold through mypria website.
Tunic: 145east
Bag: Gucci
Sandals: Aprajita Toor
CONNECT WITH US