It all started back in kindergarten, these friendships – both between the boys and us moms and just like that 12 years have flown by. To celebrate their graduation, we decided to take them to Paris for Afternoon High Tea, by that I mean Edith's in Plano 🙂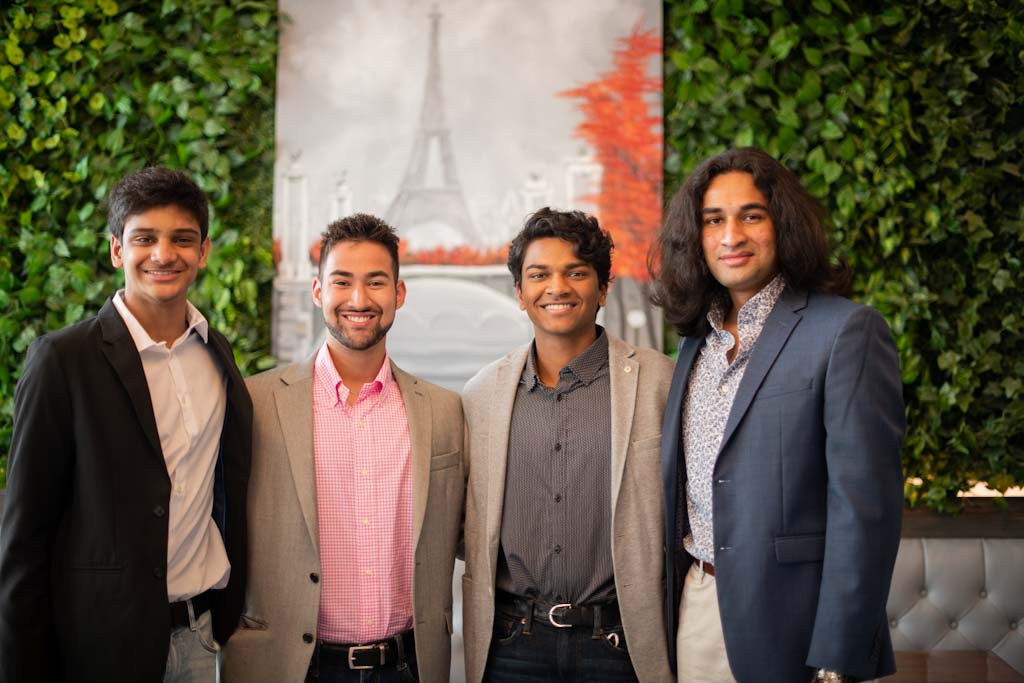 Most Saturdays you will find me and Mr. Suburbia sitting outside Edith's French-themed covered patio overlooking the boardwalk ordering our usual Egg Benedict and Lemon Ricotta pancakes and sipping on cappuccinos, dreaming up a trip or reminiscing past ones. Edith's French Bistro builds on the foundation of traditional French cuisine and this Parisian cafe is like a mini escape to Paris.
Afternoon High Tea in Plano at the Edith's
Edith's French Bistros menu offers an extensive offering of beautiful hand-crafted delicious desserts, custom cakes, sweet and savory dishes including a lovely afternoon tea. At both their locations in Allen and Plano, you can enjoy a traditional high tea in an elegant French Tea Room.​
The lovely team of chefs at Edith's create top-quality tea fixing like Smoked Salmon Petit sandwiches, cute cucumber tartines…. and delicious baked goods like Meyer Lemon Glazed Madeleines, Blueberry Tarts, Triple Chocolate Mousse – but I wish they would train their staff to make the experience a little more special.
We waited for over 30 to 45 minutes for our table to be set up, then another 30 minutes for the tea and tea trays to show up. The Devonshire cream and jams never made an appearance… we were left to serve the tea ourselves. But it is one of the best afternoon high tea near me and the food is always good! So I look past the little service mishaps and enjoy my company!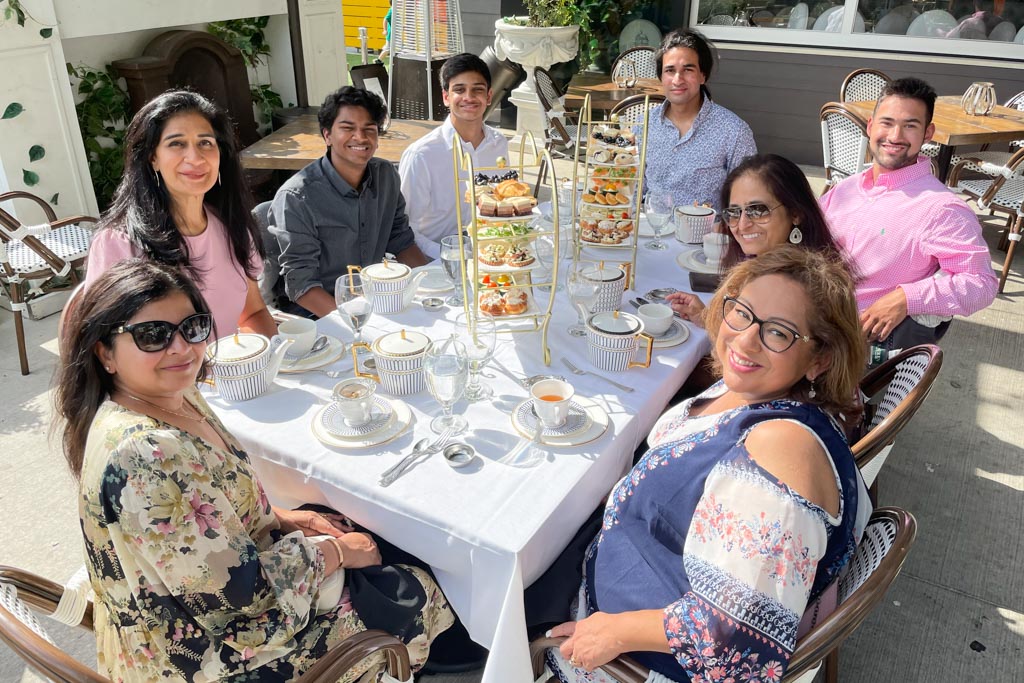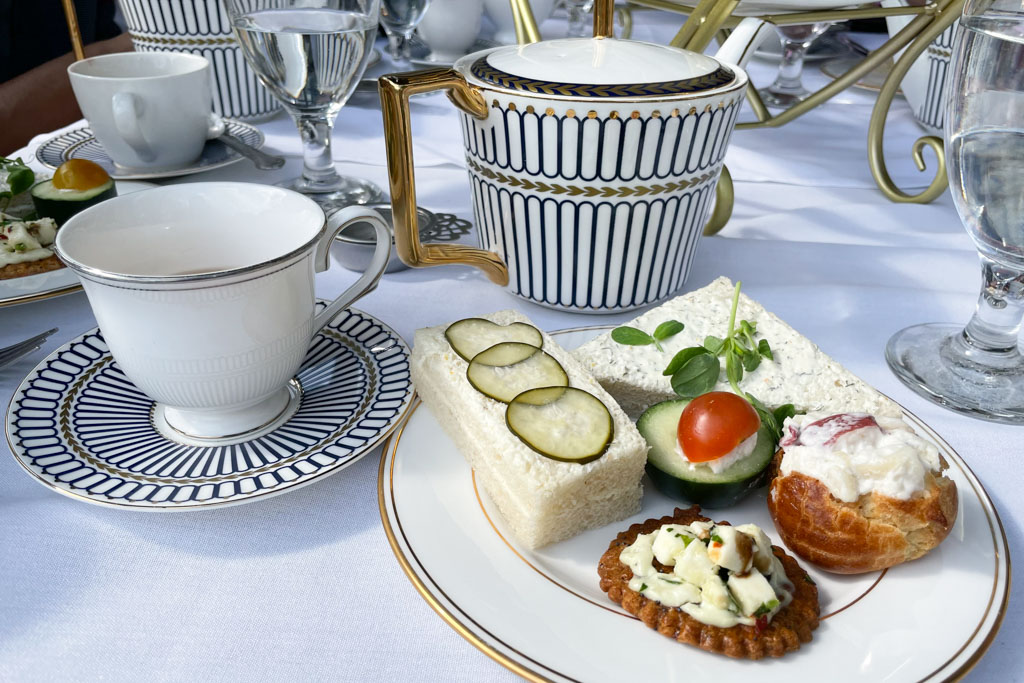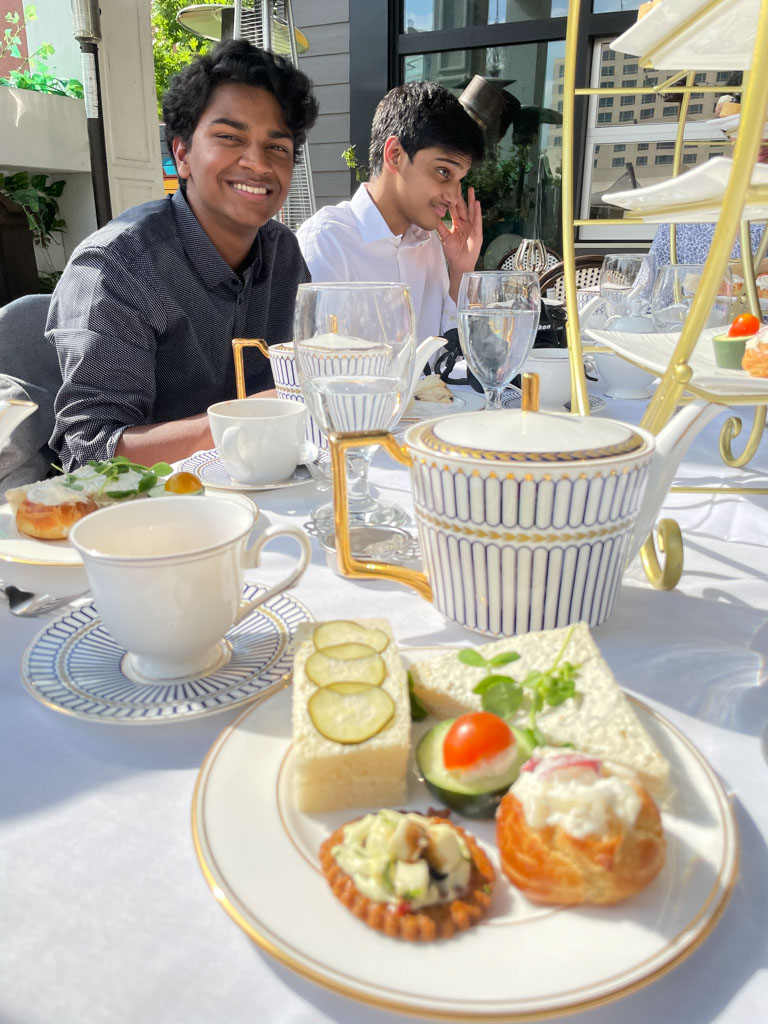 While the tea experience at Edith's was not as sophisticated as the afternoon tea at the Biltmore ( where a tea sommelier Kevin Doyle led us through different teas, Sneha and I still giggle about the copious amounts of African Solstice Tea we drank at the Biltmore that day ) or fancy like the Mother's Day Tea at Joule or Porto, but it was special in its own way!
Pinkies up!
We might have used our Mother's Day card to get the boys to high tea, but the boys were such champs, they even had their pinkies up 😉 We sipped our gourmet teas and nibbled Edith's savory sandwiches and little desserts presented beautifully in our tea.
Additional Information
Edith's Afternoon High Tea is available at both their Allen and Plano locations between 11 am to 5 pm. Reservations are required at least 48 hours in advance and you can request vegetarian substitutions. They have beautifully decorated tea rooms in Plano but if you choose to, you can request for it to be served on the outside patio.
I just can't get my head wrapped around that come August I will be dropping the boy off at University. Thankfully Austin is just a 3-hour drive away and I probably will be making the drive down there for Mother's Day.
Now, anybody know good spots for Afternoon Tea in Austin?
Hope you had a lovely Mother's Day celebrating moms and motherly figures in your life!
CONNECT WITH US