Miami, Florida, is one of our favorite places to visit and we often consider living in Miami, at least for a couple of months a year. It is a desirable place to live both for young and old alike. People from all over the U.S. and around the world come to this vibrant metro area to live, work, vacation, and retire. Here are some pros and cons of living in Miami, along with some myths that are far from the truth!
Did you know that Miami is the only major U.S. city founded by a woman? Julia Tuttle, affectionately known as the 'Mother of Miami' found the city in 1874 when she visited her father who lived in Florida. She worked tirelessly to revitalize the area now known as Miami. With over 300 high-rises, it is the second-largest metropolis on the East Coast and the seventh-largest in the country.
Cruise Capital of the World, PortMiami is the busiest cruise port in the world in both passenger traffic and cruise lines, and Miami is a major tourism hub for international visitors, is considered the Gateway to Latin America. Most flights to the Caribbean connect through the Miami International Airport.
There's a lot to love about this beach city in South Florida, but if you're thinking about moving there, you might want to do some research about the pros and cons of living in Miami.
Pros of Living in Miami
1. Best Beaches in the World
This is probably the #1 reason you are considering moving to Miami! The city has some of the best coastlines and the drive from Miami to Key West is just stunning. A must-do when visiting Miami!
Miami has some of the best beaches in the world, and most of them are open to the public. South Beach, Surfside, Sunny Isles Beach, North Beach Oceanside Park, Bill Baggs Cape Florida State Park, Virginia Key Beach Park, and Miami Beach, and some of the must-sees while you are visiting or living in Miami.
2. Year-round Sunshine
With daily highs ranging from the mid-60s to the low-90s, the temperature in Miami is usually somewhere between 75 and 85° F. When you can live in a major city with such stunning beaches, year-round sunshine, what more can you ask for?
Many snowbirds come to live in Miami during the winter months. If you currently live in a cold, snowy climate, moving to Miami, Florida might be just what you need.
3. There is so much to do
The fun goes well beyond sandy beaches—there is so much to do in Miami. From parks, modern art museums, art shows, shopping, and festivals to cultural districts, outdoor marketplaces, and professional sports, there's something for everyone in the Magic City. And the theme parks in Orlando are just a 3 hour's drive away.
Currently running from Miami to West Palm Beach, a high-speed rail system will travel up to 125 miles per hour to get you from Miami to Orlando in approximately 3 hours. This is scheduled to open in early 2023.
4. Swim, Sail, Surf – Enjoy the outdoors
Miami has an abundance of outdoor recreation. With more than 800 parks and easy access to all the fantastic beaches mentioned above, there are endless ways to get some exercise and explore the great outdoors.
Marshes of Everglades National Park is close by. West of Miami is America's first national preserve, Big Cypress, a swampy wilderness that can be explored on elevated boardwalks. The reefs, emerald waters and shipwrecks of Biscayne National Park beckons divers, snorkelers and fishermen. There are many ways you can stay active when visiting short-term or living in Miami.
If you like to be on the water, you can sail, surf, swim, scuba-dive, kayak, or go deep-sea fishing. For those who prefer land activities, golf, tennis, hiking, biking, will keep you busy.
5. Diverse Food Scene
Thanks to its rich culture and ethnic diversity, Miami has an amazing food scene. Majority of Miami residents were born internationally, and many come from South American and Latin American countries like Cuba, Costa Rica, Columbia or Brazil.
As a result, Miami boasts a broad range of amazing oceanfront restaurants, food carts, and pop-ups run by chefs from around the globe. Some of the best restaurants in Miami include Amara at Paraiso, Mandolin Aegean Bistro, La Mar by Gaston Acurio, The Bazaar by José Andrés, Ariete, Carbone, Macchialina, and Makoto.
6. A vibrant nightlife
You just can't list the pros and cons of living in Miami without talking about the unbeatable bar scene. Clubs and venues in Miami can legally serve liquor 24 hours a day, and most stay open until 5 a.m. Some of this city's best clubs include Basement, Floyd, and LIV Miami.
7. Low unemployment and good job market
Miami's financial district is home to many large banks and investment firms. The metro area has also is constantly seeing developments, providing contract work and construction-related job opportunities. As a major international port, the area boasts strong manufacturing and trade industries.
8. No State Income Tax
Relocating to Miami (or anywhere in Florida) could save you some money. An enticing thing about living in Miami is that Floridians don't pay any personal income taxes. The state collects a 6% sales tax, intangible tax from investments, and corporate income tax.
One major perk of living in Miami is that in addition to paying no sales tax, you don't have to pay taxes on inheritances or estate earnings. Residents are still required to pay federal income taxes.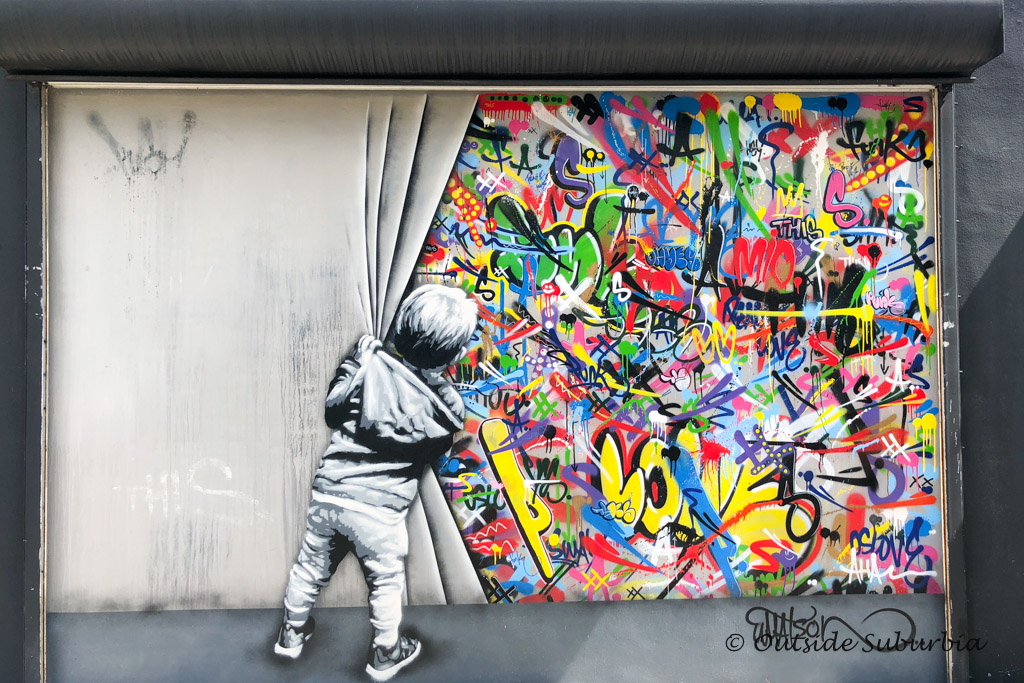 Now that we covered the advantages of moving to Miami, let's consider the disadvantages and potential drawbacks of living in Miami.
Cons of Living in Miami
1. Relatively high cost of living
Real estate in Miami is not cheap, and cost of living in Miami is relatively high, it is about 10% higher than the national average. Monthly utility bills can rise above $300 during the summer when the AC is cranked up. Apartments in Miami rent for over $1,500 a month on average, but there are several affordable areas throughout the metro area.
Only one mile wide and seven miles long, Miami Beach is perfect for those who want a walkable neighborhood. But like South Beach, Miami Beach is a favorite tourist spot and often gets crowded and sees a significant number of seasonal residents.
The gorgeous homes in Key Biscayne are popular with retirees. Pinecrest is considered to be one of best neighborhoods in Miami for families. Kendall and Coral Gables is a very popular choice with families and Miami Lakes is the perfect place if you are looking for a bit of tranquility.
2. The traffic
This is a common, and often valid complaint about living in Miami. The traffic in Miami can get pretty bad, especially around rush hour and on the I-95. In Miami, traffic signs, lights and rules are more of a suggestion vs a requirement for many drivers–drivers can be aggressive! It's often joked that actually using your turn signal is a sign of weakness.
Since the city is, most people tend to drive or take rideshares, which only adds to the number of cars on the road. While you can't compare with the public transportation in New York, there are some options in Miami. Metrorail, Metromover and Metrobus all provide low-cost or free ways for you to get around Miami without splurging on taxis and rental cars.
Metrorail is a 25-mile elevated rail system similar to a monorail, but with two tracks. This is a fast and inexpensive way to get you from the Miami International Airport (MIA) through Downtown Miami all the way to South Miami.
Currently running from Miami to West Palm Beach, there is a high-speed rail. This system will travel up to 125 miles per hour to get you from Miami to Orlando in approximately 3 hours once that line is completed in early 2023.
If you're planning to explore Downtown Miami, Metromover is hands-down the best option. Metromover is a free public transportation service offering small loops around Downtown Miami and Brickell, and serves as a connection between Metrorail and Metrobus.
3. It can be Humidity
When moving to Miami, you will see that most days are filled with sunny skies and comfortably warm heat, but the humidity can be intense at times, especially during the summer. Be prepared to be sweaty when you spend time outdoors during summer. But nearly everywhere you go will be equipped with air conditioning, and it does cool down at night.
4. Tropical storms & Hurricanes
Another thing to keep in mind is that since Miami is located near the Gulf of Mexico, the climate is tropical. Also, thunderstorms and hurricanes are relatively common in this part of Florida, at times making a path through the area and causing power outages and other disruptions. This means that you might see a lot of heavy rain at times and some potentially flooding.
Some myths about Miami that are not true
Some complain that people in Miami are inconsiderate, don't have manners, are rude, uncouth, vain, flashy, transactional, or uninteresting. I'm not sure we agree with that! You can say this about living in any fast paced city like Los Angeles, Paris, New York or London!
Miami lacks of Art & Culture
This is a common complaint you'll hear about Miami. While it's true, there is no Broadway, Carnegie Hall or the Met Gala but Miami does offers some art and cultural experiences. Miami has Vizcaya Museum & Gardens transport you to Venice, Museum of Art and Design (MOAD) at Miami Dade College is home to great exhibits and programming.
The Bass, a South Beach institution set on Collins Park is dedicated to international contemporary art and has added public art acquisitions to their permanent collection, including Ugo Rondinone's massive, neon-painted "Miami Mountain" limestone boulders in the park and Sylvie Fleury's "Eternity Now" neon sign on the museum's façade.
Pérez Art Museum Miami, designed by award-winning architects Herzog & de Meuron features a thought provoking collection focuses on international modern and contemporary art from US Latino experience, the African diaspora, Latin America and the Caribbean. The structure which drew inspiration from the iconic Stiltsville homes built offshore in the 1930s and the outdoor views alone are worth a visit.
Art Basel Miami brings the international artworld to Miami every summer and Formula 1 choose Miami as the location of its 2nd US-based race starting in 2022. We hope it's only a matter of time before Miami gets a Broadway of its own.
See: The Wynwood Murals in Miami
Everyone has a gun
While Florida may have the highest number of concealed carry permits in the country, open carry is not allowed. Yes, it is easier to buy a gun in Miami, but people are not running around waving firearms.
Is Miami Safe? In 2016, the city of Miami was ranked as one of the worst cities in the US to live in. Lot has changed since then. If are thinking about moving, Miami is a very safe place to live.
You might find alligators in the pool
This myth about Miami is funny but far from the truth. YouTube videos show this in some parts of Florida, the swampier parts of Florida, butno, we've never seen or heard of alligators swimming in any pools in Miami. You don't see alligators in the various canals or rivers in Miami either. You might adorable manatees, iguanas or various tropical birds!
Conclusion
Although Miami has beautiful beaches and offers many job opportunities, the cost of living can be expensive for both short stays and long term. Look out for family friendly areas and suggestions available if interested in living in Miami, the Magic City!
Hope this covered some things to know before moving to Miami and answered a few questions you tend to ask before moving to Miami.
Note: This post may contain affiliate links, partnership or sponsored content. If you purchase an item via one of these links, we may receive a small commission at no extra charge to you. But as always images and opinions are our own. For more information on our affiliates and privacy policy at Outside Suburbia see here.
CONNECT WITH US