Connecticut may not be the most popular state in the United States among travelers, but it can be deceptively charming. Indeed, traveling through Connecticut you'll find no end of things to do. There are quirky small towns, amusing historical artifacts, surprising museums and collections, and all kinds of other attractions to take in. Here, we've put together five particularly fun things to do in Connecticut. Make sure they're on your itinerary if you ever decide to swing through this small but lovely state!
5 Fun Things To Do In Connecticut
1. The Village Of Mystic
This village is famed for its seaport, and it has a delightful range of attractions you might expect to see on the coast in New England. For the most part, these attractions in fact revolve around the sea. From the Mystic Aquarium to the beautiful lighthouse (a replica of the one at Brant Point in Nantucket), to the historic vessels of the Mystic Seaport, there are lots of ways to interact with the maritime culture of the area. And on top of all this, you may also enjoy exploring Olde Mistick Village, a recreation of a New England village from the 1700s.
2. Foxwoods Resort Casino
Touted as the number one casino in the U.S. outside of Vegas, Foxwoods Resort Casino truly is a destination in itself. In addition to massive gaming space, it offers restaurants and nightlife, concerts and activities, and various other attractions including shopping, golf, bowling, and even zip lines. It's also a very attractive place to stay for a few days, with lush green surroundings and the beautiful Lake Of Isles (the primary golf spot) nearby.
3. Famous Libraries
Because Connecticut was one of the first places settled in America's colonial days, the availability of historic documents and rare books is off the charts. Accordingly, several libraries around the state are not just beautiful or vaguely interesting, but fascinating to tour. Yale University's Beinecke Rare Book and Manuscript Library is a wonderful place to start; the Walker Library of the History of Human Imagination is unique.
Meanwhile, if you'd like a nice meal and a chance to take a book home, you can also look into having lunch at the town of Union's Traveler Restaurant, where every guest gets a free book. Last but not least, you can also go shopping at the Book Barn – a store consisting of five buildings and half a million volumes!
4. Historical Attractions
We've mentioned various connections to history already, but Connecticut is home to many more fantastic links to the past. If you enjoy the circus (or you caught the recent film The Greatest Showman, you'll definitely need to visit the P.T. Barnum Museum in Bridgeport. If you're a fan of American literary history, you can't miss the Mark Twain House and Museum and the Harriet Beecher Stowe Center in Hartford (the two were actually neighbors, more or less!).
The list goes on and includes famous places of residence, sites related to major events in American history, and more museums and galleries. To some extent, your personal preferences should dictate which of Connecticut's historical attractions you end up visiting. Just be sure to consider history in general though, because it's ultimately one of the most charming things to do in Connecticut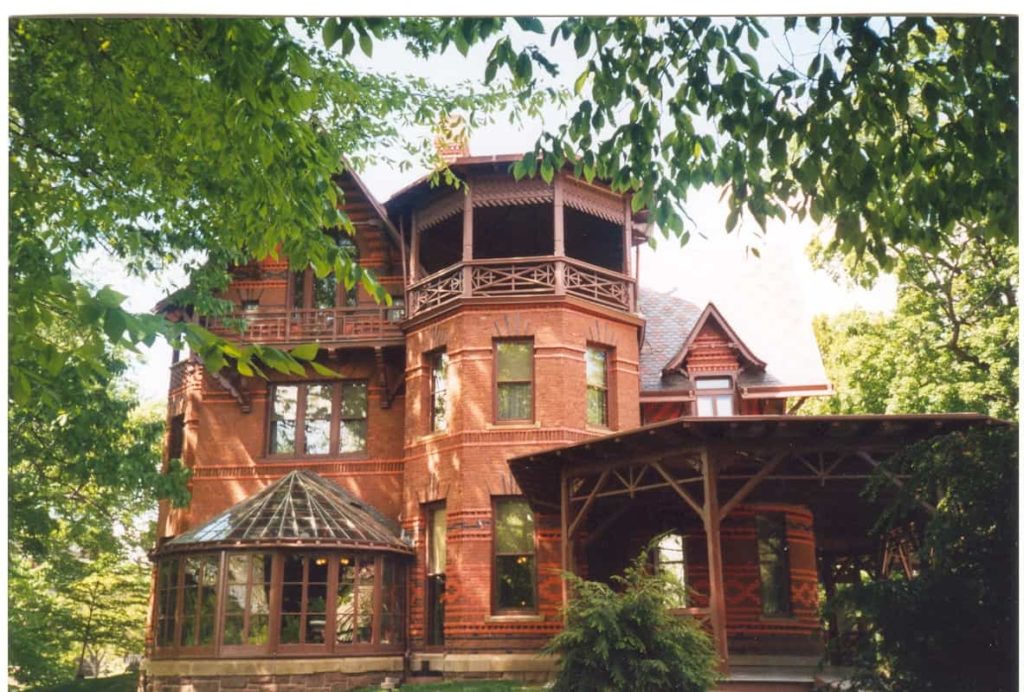 5. Spooky Experiences
The paranormal isn't everyone's cup of tea, but if you're into ghost stories and scary encounters, you're visiting the correct state. Connecticut is full of places with creepy pasts and associations, like the abandoned Norwich State Hospital in Preston. Many of the buildings on the property were demolished, but a few remain, along with the underground tunnels. It's been said that what remains will haunt your dreams.
You can also visit the Cushing Brain Collection, which is a different sort of spooky experience. The collection has hundreds of samples of diseased brains on display, which may be unsettling for some, but is also oddly fascinating. Meanwhile, the Zaffis Museum of the Paranormal in Stratford offers yet another sort of thrill (though in an entirely non-threatening manner, giving it perhaps wider appeal). And last but not least, you can stop by the Jewett City Cemetery, where a family known as the Rays, who some believe to have been vampires, is buried. If you like spooky
There are more fun things to do in Connecticut than these attractions. But from ghostly attractions to casino games to quaint historical towns, these are certainly among the highlights that make this such a special place.
PIN IT FOR LATER
Note: This post may contain affiliate links, partnership or sponsored content. If you purchase an item via one of these links, we may receive a small commission at no extra charge to you. But as always images and opinions are our own. For more information on our affiliates and privacy policy at Outside Suburbia see here.
CONNECT WITH US