On our last trip to LA, we thought we would indulge our star-struck teenager and let her plan the itinerary to immerse herself in the celebrity sightings. The rich and famous go great lengths to protect their privacy but the paparazzi – amateur ones like our Teen and the more serious ones find a way to find them. Southern California is renowned for its many celebrity estates, and driving through Beverly Hills looking for the stars' homes is something that was on our teen's wish list. So we went on a trip spotting stars in Los Angeles.
Spotting Stars on the Movie Star Tour
The best bet for spotting stars in Los Angeles is on a tour. Miss Teen wanted to go on a Movie Star home tour, so we boarded a small van and toured the celebrity homes around Beverly hills, we saw David Beckham playing with his kids. We saw Lady Gaga's house, George Clooney's and other celebrity mansions… You can either take the readily available van tours or buy the celebrity maps, yes there is such a thing that you can buy in the stores or download from the web.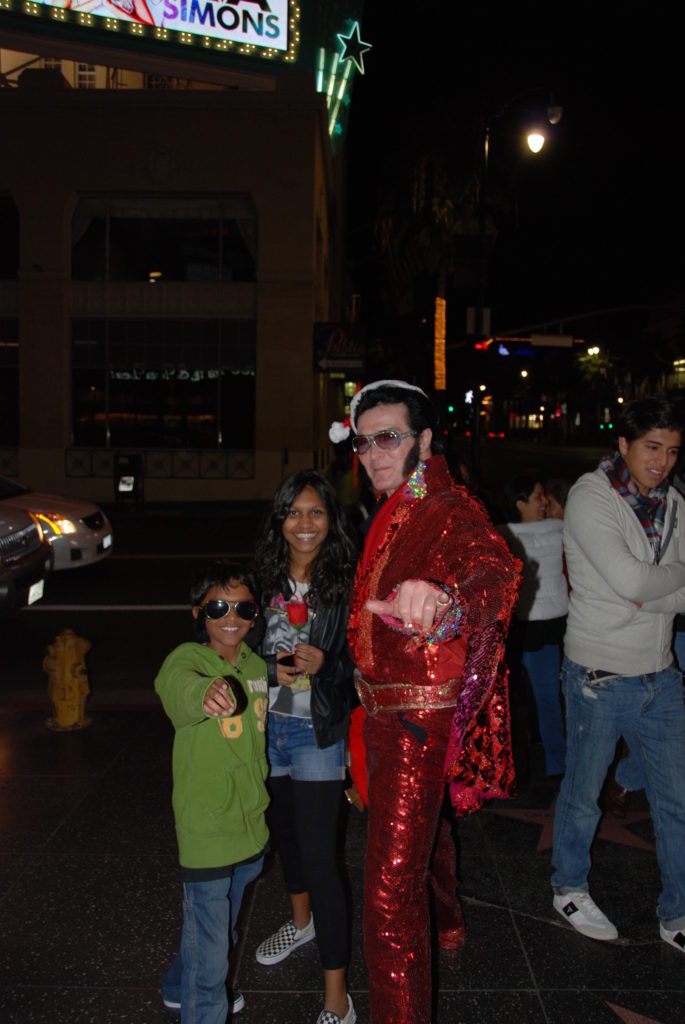 Best places for seeing celebrities in Los Angeles
Chances of spotting a celebrity in Los Angeles are greater if you do things that normal people do in the city like grab dinner, shop for groceries, chill on the beach, or grab a cup of coffee at Starbucks. It's true, you're more likely to spot a star at Starbucks than you are in the heart of Hollywood.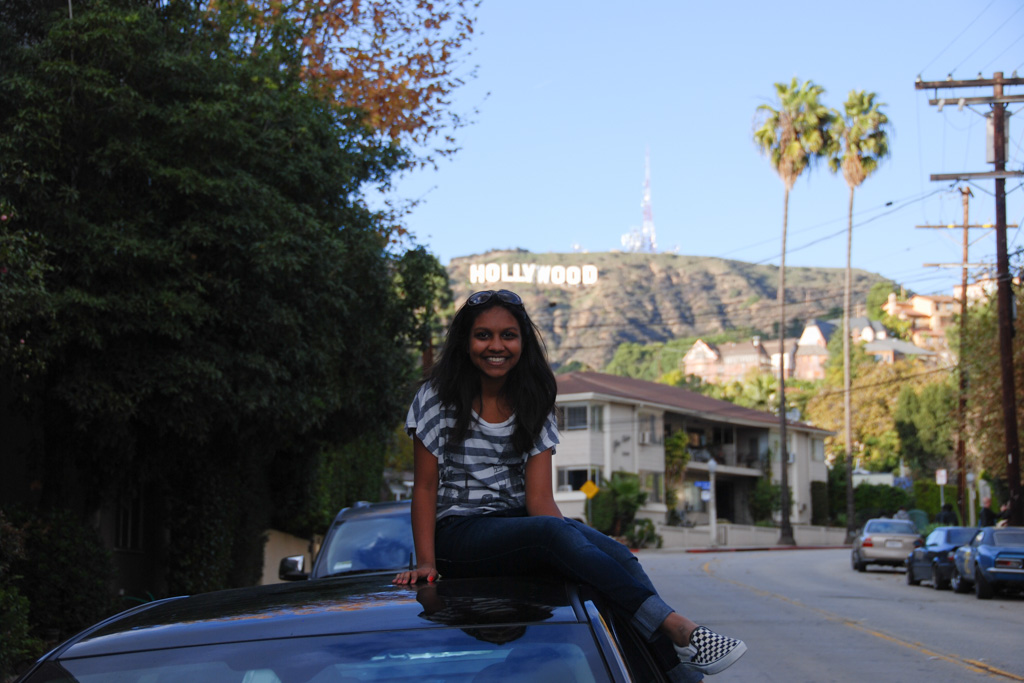 We saw the Hollywood Roosevelt where suites carry the names of film legends who resided in them. Celebrities past and present have made this hotel a favorite stomping ground. Spend some time here for spotting stars and celebrities in Los Angeles. You might see a star at the Library Bar adjacent to the lobby, relaxing at the Tropicana Pool & Cafe, or partying at The Spare Room or Teddy's. 7000 Hollywood Blvd, Los Angeles 90028
TCL Chinese Theatres remains one of the most popular locations in Los Angeles for premieres, and one of the best spots where you catch a glimpse of film stars arriving at a glamorous event. Even when a Hollywood movie premiere isn't underway, a visit to the TCL Chinese Theatre is worth it to see the handprints and signatures of such celebrities as Marilyn Monroe, Doris Day, Frank Sinatra, Burt Reynolds, Denzel Washington, Johnny Depp, Samuel L. Jackson, Hugh Jackman, Keanu Reeves, and many more. 6925 Hollywood Blvd, Hollywood 90028
The Grove is a popular fashion and lifestyle destination that offers the best mix of retail, restaurants and entertainment in Los Angeles. This place is full of style and energy and it's a gathering place where stars come with friends and families for shopping, dining, seeing movies and relaxing, soaking up the sunshine. 189 The Grove Drive, Los Angeles, CA 90036-6222
The Beverly Hills Hotel is another great place to see celebrities in LA. Nearly every celebrity you could possibly think of has stayed in the famous pink stucco façade hotel or had a drink or two at the Polo Lounge. Liz Taylor reportedly spent six of her honeymoons in the hotel's bungalows. Celebrities who have been spotted at the Beverly Hills Hotel include Kim Kardashian, Michael Douglas, Nicole Kidman, Warren Beatty, and many more. If you can't afford a stay have lunch at the Polo Lounge. 9641 Sunset Blvd, Beverly Hills 90210
Runyon Canyon is another popular place to spot celebrities in LA. Channing Tatum, Justin Bieber, Amanda Seyfried, Natalie Portman, have been seen on hiking the trails here. If you want to spot a celebrity while also getting some exercise, lace up and head out to Runyon Canyon. 92000 N. Fuller Ave., Los Angeles 90046
When visiting LA you HAVE to go find the iconic Hollywood sign! The sign was first erected in 1923 and originally read "HOLLYWOODLAND". Its purpose was to advertise the name of a new housing development in the hills above the Hollywood district of Los Angeles and later became to symbolize the American Cinema.
Map of Beverly Hills
Spotting Stars in Beverly Hills, Los Angeles
Beverly Hills is a city in California's Los Angeles County. It is home to many Hollywood stars like Jennifer Aniston, Mila Kunis, Taylor Swift, Jack Nicolson, Ashton Kutcher to name a few. Beverly Hills also features the upscale shopping street of Rodeo Drive and the expansive Beverly Gardens Park that has fountains and rose gardens. You probably want to take a photo by the famous Beverly Hills sign.
Thinking about moving to Los Angeles, consider these pros and cons of living in LA.
Everyone has probably seen Pretty Woman (one of my favorite movies of all time. You can see the Hotel and also the motel where Pretty Woman was filmed.
Beverly Wilshire, Beverly Hills (A Four Seasons Hotel), where the hit movie Pretty Woman was filmed. Can you believe Pretty woman celebrates its 25th year anniversary this year!?
Shopping & Spotting cars on Rodeo Drive
Don't miss some window shopping around at Rodeo drive for some high-end retail therapy. Spanning three blocks this is shopping bliss where stores like Prada, Louis Vuitton and Armani and other star sighting worthy stores. D was excited to see the fancy cars parked around and embarked on spotting as many fancy cars he could.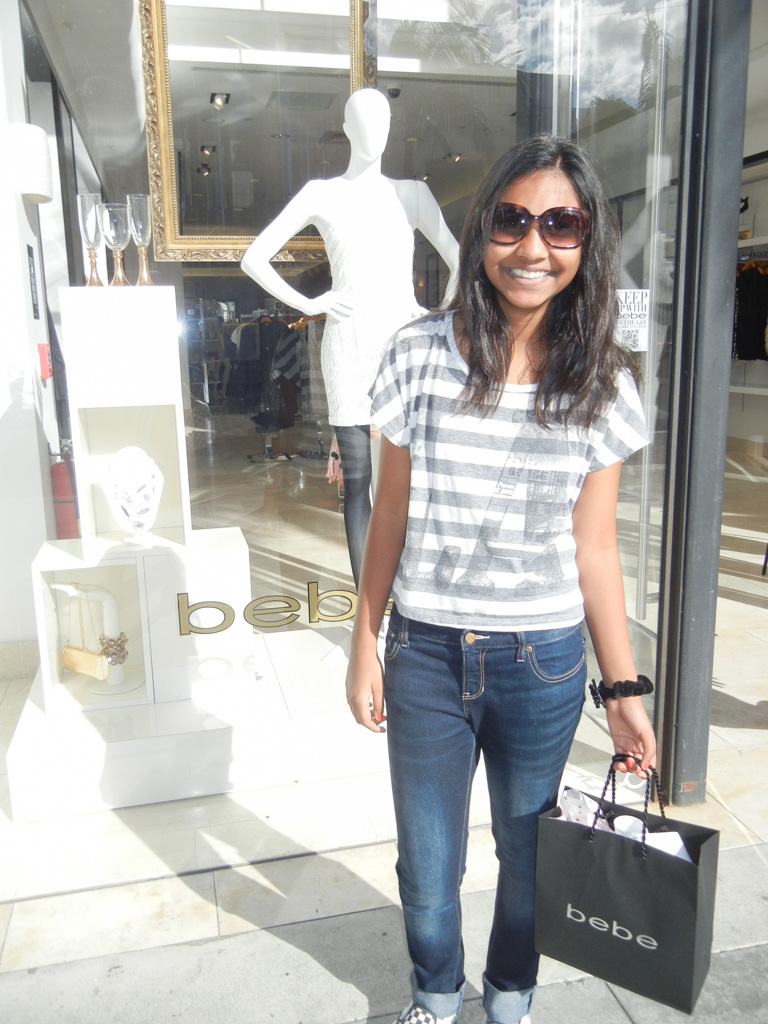 Popular Tours in Los Angeles
Stars spotting at Hollywood Walk of Fame, LA
Since we didn't really spot any stars on the home tour, we decided to go look for them in the Hollywood Walk of Fame. We went on a search for her favorite star – Marilyn Monroe. Of course, we had to stop at Tom Cruise since all of us were fans and we even got a photo op with Elvis.
The Hollywood Walk of Fame comprises more than 2,600 five-pointed terrazzo and brass stars embedded in the sidewalks along 15 blocks of Hollywood Boulevard and three blocks of Vine Street in Hollywood, California. The stars are permanent public monuments to achievement in the entertainment industry, bearing the names of a mix of musicians, actors, directors, producers, musical and theatrical groups, fictional characters, and others.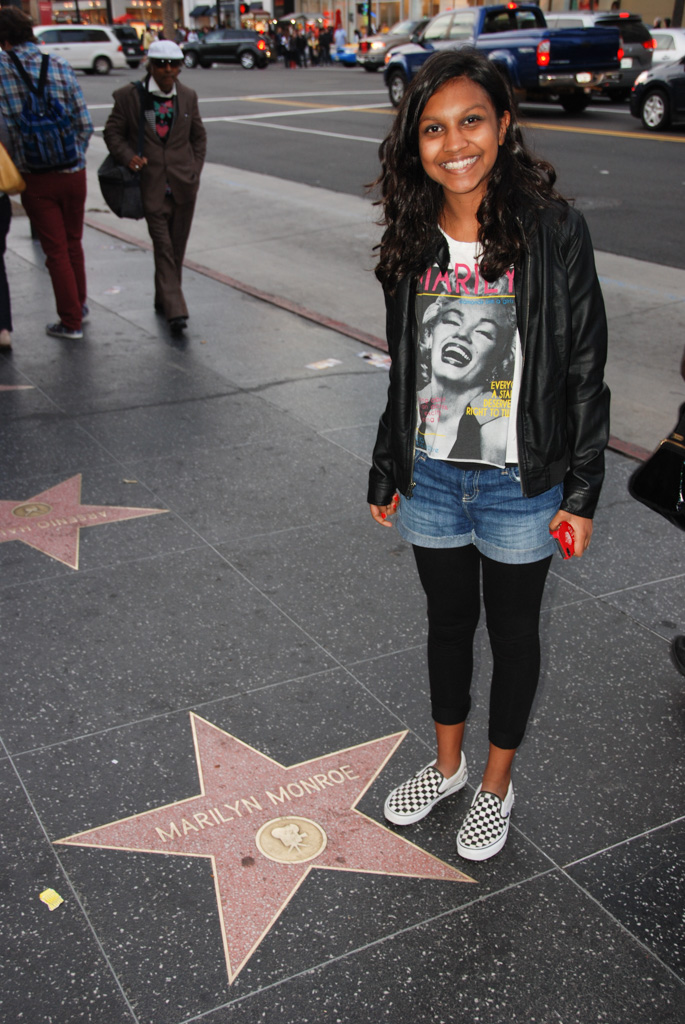 You might also like California Road trip Itinerary & Ideas
Have you seen any celebrities, do you ever go celebrity sightings like a paparazzi?
PIN IT FOR LATER
Note: This post may contain affiliate links, partnership or sponsored content. If you purchase an item via one of these links, we may receive a small commission at no extra charge to you. But as always images and opinions are our own. For more information on our affiliates and privacy policy at Outside Suburbia see here.
CONNECT WITH US