Last week, I enjoyed attending a virtual cook along with the San Juan Islands, WA and fell in love with the slow-paced life, farm-to-table cuisine, and other wonderful things to do on the island. We cooked with culinary lavender provided by Plindaba Lavender Farm to make Laventini and a savory mushroom dish using lavender buds and soft chevre cheese. (Scroll down to see the recipes) and why I'm dreaming of visiting here!
Whether you are making a day trip or going for a long weekend, San Juan Island is not something you want to miss out on when you visit Seattle, Washington. There are farms, mountains, ocean, lush forests and tall pines!
Farm-to-table cuisine and sustainability are the ethos here and a big part of the island life at the San Juan Islands. Autumn is a perfect time to experience this "Gourmet Archipelago," when several events are held featuring all the local and signature wine, beer, and harvest dinners are hosted. You can tour the islands and meet the chefs that are making this farm-to-fork movement possible.
Where is San Juan Islands
If you are like me and didn't know where the San Juan Islands are and what to do once you get there – the laid-back archipelago lies between the mouth of Puget Sound and Vancouver Island, BC. You can take a ferry from Seattle as well. Once you discover these islands, you wouldn't want to leave if you enjoy nature hikes, beachcombing, fishing, whale-watching, beachcombing, sailing, hiking, cycling, paddling, crabbing, clamming, or watching epic sunsets.
If you only have a weekend to visit the San Juan Islands, I recommend spending at least one day on Orcas Island and one day on San Juan Island. But if you have a week in San Juan Islands, you will get to experience the slow paced island life.
San Juan Island – San Juan Island is the second largest island by size, but the most populated by far. On San Juan Island, you'll be able to enjoy food and wine tasting, outdoor experiences, whale watching tours, or just strolling and shopping in quaint towns like Friday Harbor. Orca whales are commonly seen in the waters off Lime Kiln.
Orcas Island – More rugged than Lopez yet less crowded than San Juan, Orcas Island is the largest island in the San Juan archipelago. Also called the "Emerald Isle," Orcas is perfect if you want to go camping, hiking, or cycling across a surprisingly diverse landscape. Don't miss visit Moran State Park. The highest point in the San Juan Islands is 2,409-foot-high Mt. Constitution which offers panoramic views of surrounding islands and the Cascade Mountains. Mt. Constitution is a must-see "side trip" off of the scenic byway.
Lopez Island – Lopez is the third island you can visit from the ferry system. Cycling is especially popular here, as is wine tasting.
Shaw Island – Shaw is the least developed of the four islands that you can visit by ferry. Shaw is good for a day trip if you can time the ferries right, or plan for camping overnight in one of the island's state parks.
Some things to do in San Juan Island, WA
See San Juan Island and its Wildlife from the Water
The 1919 built lighthouse at Lime Kiln Point State Park on the west coast of San Juan is said to be one of the best places in the entire world to view whales from shore (especially between May and September). You can see many marine mammals such as Humpback Whales, Minke Whales, Southern Resident Killer Whales and Bigg's Killer Whales, and it also an incredible place to find Harbor Seals, Steller Sea Lions, Harbor Porpoises, and many, many birds both on and offshore.
If you are staying in San Juan, WA, you might want to book a Classic Whale Watch Tour or Adventure Tour with San Juan Safaris to see all the wildlife.
Wander historic Fishing Village
You can spend an entire day exploring the town. This historic fishing village was rated one of the most beautiful towns in Washington and it is full of rich, vibrant history. It is easily walkable. You can stroll along the water and visit the statue of world famous "Popeye," the Harbor Seal that frequently visits our inland shoreline. With being around 2 square miles in size, this quaint harbor town of San Juan Islands, WA might be small but offers a wide variety of things to do.
Smell the lavender in Pelindaba Farms
Stop and smell the… lavender… at Pelindaba Lavender Farm and walk among the purple fields, and click some photos! Or if you don't have time then visit their shop downtown to try all the yummy samples and get gifts to take home.
You are sure to feel like you're in the South of France at Pelindaba Lavender
Farm on San Juan Island, where you can stroll the fields, harvest your own lavender, you can learn about their distilling process and choose from over 200 locally made culinary, body-care and household products, even try some lavender ice cream!
I'm keeping my fingers crossed for visiting the farm this summer and hoping they have some lavender ice cream! Scroll to see a few lavender recipes shared by the nice folks at Pelindaba Lavender Farm, Coho Restaurant, and the San Juan Islands.
Meet some friendly Alpacas
After visiting the lavender fields if you continue to head north towards Roche Harbor, you can stop to meet the alpacas at Krystal Acres Alpaca Farm. Their smiling faces will surely bring a smile to yours! They also have a country store where you can purchase items made from alpaca fibers, both local as well as beautiful pieces made by artisans in Peru.
Did you know, Alpaca is one of the softest textiles in the world and the fiber is hypoallergenic and softer than cashmere! A great gift to treat yourself or your favorite friends!
Shuck some Shellfish by the Seashore
One of the top things to do in San Juan Island is to sit, shuck and sip…
There are three sea farms that grow oysters, clams, and mussels. Some also sell Dungeness crab and local finned fish.
Pick from Buck Bay Shellfish Farm's Shuck Shack on Orcas Island or choose fresh seafood for a barbeque at Sweetwater Shellfish Farm on Lopez Island or Westcott Bay Shellfish Farm on San Juan Island. Several other island restaurants also feature these shellfish on their menus.
Where To Stay In The San Juan Islands
From dramatic landscapes, local dining, and a host of activities, each island of the San Juans offers different experiences. So spent a night or two or seven… and explore the archipelago's different communities. You will find private cabins overlooking the water, lovely vacation rentals, nice hotels, cozy B&Bs tucked away in leafy enclaves and much more.
Roche Harbor Resort is a historic seaside resort located on San Juan Island, Washington is surrounded by lush gardens, the village is a short drive from nearby Friday Harbor. Accommodations here range from a wide variety of lodging options: luxurious modern homes, historic hotels and quaint cottages.
See more accomodation options on the other islands here.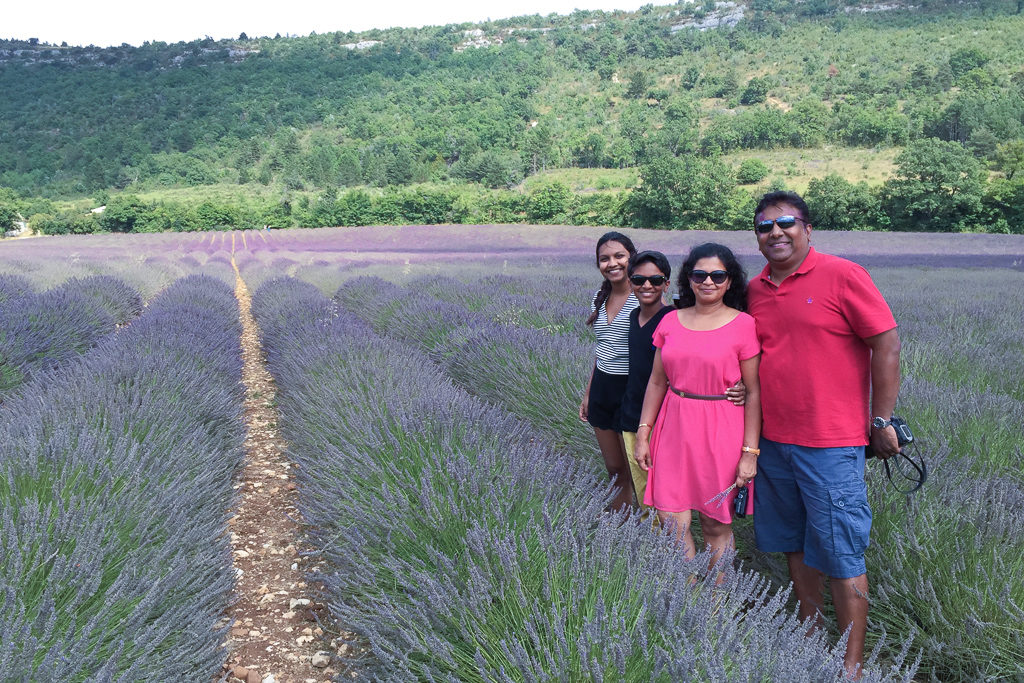 How to get there
The best way to get to San Juan islands is by the Washington State Ferry or flying with Kenmore Air.
Will update this post with more details and photos soon. The information shared by the chefs at Coho restaurant and the team at San Juan Islands got me intrigued. And I'm planning a visit this summer.
Cooking with Culinary Lavender
Have you cooked with lavender, culinary lavender that is? While we all love lavender scented soaps, fragrances, and skincare products, and familiar with the calming effects of the scent, but did you know lavender is also great for cooking when used right?
Lavender highlights the richness of fruits, compliments herbs and peppery dishes, adds depth to meats and vegetables and enhances sweet desserts with unique floral and sweet notes.
I love buttery cookies laced with lemon and culinary lavender (a nice recipe here) and any time I see lavender ice cream I got to have it!!!!
During the zoom call with San Juan islands, I also learned that L. angustifolias, commonly known as True Lavenders is the best for cooking but the key is to harvest them before they peak and are rich in oils. Once they get to that stage the lavender gets a little bitter. Amelia from Pelindaba Lavender Farm talked about the process of how the lavender is harvested by hand at then dried.
See a few lavender recipes shared by the nice folks at Pelindaba Lavender Farm, Coho Restaurant, and the San Juan Islands.
Lavender Sugar
Makes 2 Cups. Use as a replacement for sugar in recipes, or to make lavender syrup.
1 tablespoon Organic Culinary Lavender | 2 cups Sugar
The key is to make the lavender sugar ahead of time so that the flavors come together.
Place lavender and 1 ¾ cups sugar in a food processor. Blend for about 1 minute or until the mixture turns to a soft powder.
Store in a mason jar or zip lock bag. The longer the sugar is in contact with the lavender the more it will permeate and infuse the sugar.

Lavender Simple Syrup
Makes 1 Cup. Drizzle on pound cakes, fresh fruit, or with your favorite waffles or pancakes.
1 cup Lavender sugar | 1 cup Water
Bring ingredients to simmer to melt sugar. Steep for 20 minutes. Strain. Will keep one week if covered tightly and refrigerated.
You can optionally add some violet food coloring at this point to give the drinks a subtle lavender color.
Laventini Cocktail
Makes 1 serving
2.25 oz San Juan Distillery Gin (or your preferred gin)
1 oz Lavender Simple Syrup

1 oz Fresh Lemon Juice
½ oz San Juan Distillery Lavender
& Wild Rose Liquor
(or preferred fruit liqueur or amaro)
Place in a shaker with ice. Shake and strain into martini glass garnished with a sprig of fresh lavender and/or lemon wedge.
Lavender Chantilly Cream
1 cup Heavy Cream
¼ cup Powdered Sugar
1 tsp Organic Culinary Lavender
½ Vanilla Bean
Slice vanilla bean lengthwise. Bring vanilla bean, culinary lavender and
heavy cream to a simmer in a small saucepan. Steep for 15 -20 mins.
Refrigerate overnight.
The next day strain lavender and vanilla.
Place in a large bowl and whisk with powdered cream until soft peaks
form.
Use to top breakfast waffles, fresh berries, pound cake, ice cream, or your favorite dessert!
Stuffed Baby Mushrooms with Lavender and Chevre
Makes 24 mushrooms
24 Baby Bellas or Crimini Mushrooms, stems reserved
1 cup Onions, chopped
1 clove Garlic
6 oz Chevre
1 tsp Organic Culinary Lavender
Salt and pepper to taste
Olive Oil
Preheat oven 375°F.
Drizzle mushroom caps with olive oil and roast for 7 minutes. Liquid will pool in the caps. Drain off.
Place 2 tablespoons of olive oil in a skillet and cook onions slowly to caramelize onions until they have a deep rich brown color. Add garlic and reserved stems and sauté until stems are tender. Let cool slightly.
Place chevre, onions and lavender in food processor. Pulse to combine. Season with salt and pepper to taste.
Place filling in a piping bag and pipe on mushroom caps. Mushrooms can be refrigerated at this point and then cooked right before serving.
Roast for 15 minutes until filling is cooked through and slightly golden brown.
*Photos by San Juan Islands, WA
See this post for a few more Lavender Recipes including some amazing scones that makes your home smell like a lavender field.
I hope you are inspired by this post and plan a trip to the islands of San Juan Washington soon. Find more information about the San Juan Islands, WA and their current Travel Advisory here.
Note: This post may contain affiliate links, partnership or sponsored content. If you purchase an item via one of these links, we may receive a small commission at no extra charge to you. But as always images and opinions are our own. For more information on our affiliates and privacy policy at Outside Suburbia see here.
CONNECT WITH US