If you are looking for a weekend getaway in Texas, you can't go wrong with Wimberley Texas. Wimberley, TX is a hidden gem in the Texas Hill Country we love visiting especially in Spring. It makes for a great weekend getaway in the Hill Country surrounded by nature and away from the hustle and bustle of daily life. Here are some fun things to do in the sleepy little town of Wimberley, Texas including some bootiful shoe hunting, wineries and olive groves and lavender farms in the area.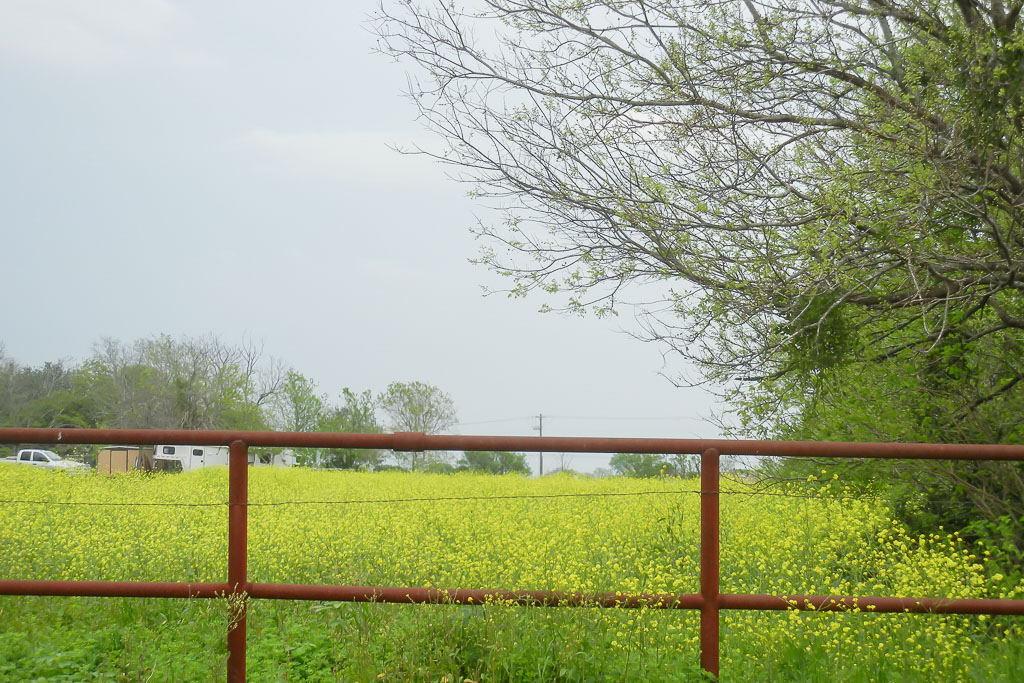 A few fun facts about Wimberley, TX
Wimberley started as a trading post settlement near Cypress Creek in 1848, the year Hays County was organized. When William Carvin Winters built a gristmill at the site in 1856, it took on the name "Winters' Mill". The mill was sold in 1864 to the Cude family, its name was changed to "Cude's Mill". It was sold again in 1874 to Pleasant Wimberley and took on his name.
Over the years, the mill was expanded to process lumber, shingles, flour, molasses, and cotton. The mill was gone, but the Winters-Wimberley house survived. In 1880, Alfred vom Stein, a postmaster from San Marcos, applied to have a post office established in the community, calling it "Wimberleyville". The application was granted, but later the name was shortened to Wimberley. (adapted from Wikipedia)
Best things to do in Wimberley, Texas
Wimberley located in the Texas Hill Country is home to a number of cabins, bed and breakfasts, inns and cottages, shops as well as, artists' galleries. Wimberley is located on the Blanco River and Cypress Creek, so there is a lot of outdoor recreational activities as well, like swimming, fishing, ziplining, camping, hiking up Mt. Baldy, and horseback riding. One popular spot in Wimberley is the swimming hole known as the "Blue Hole".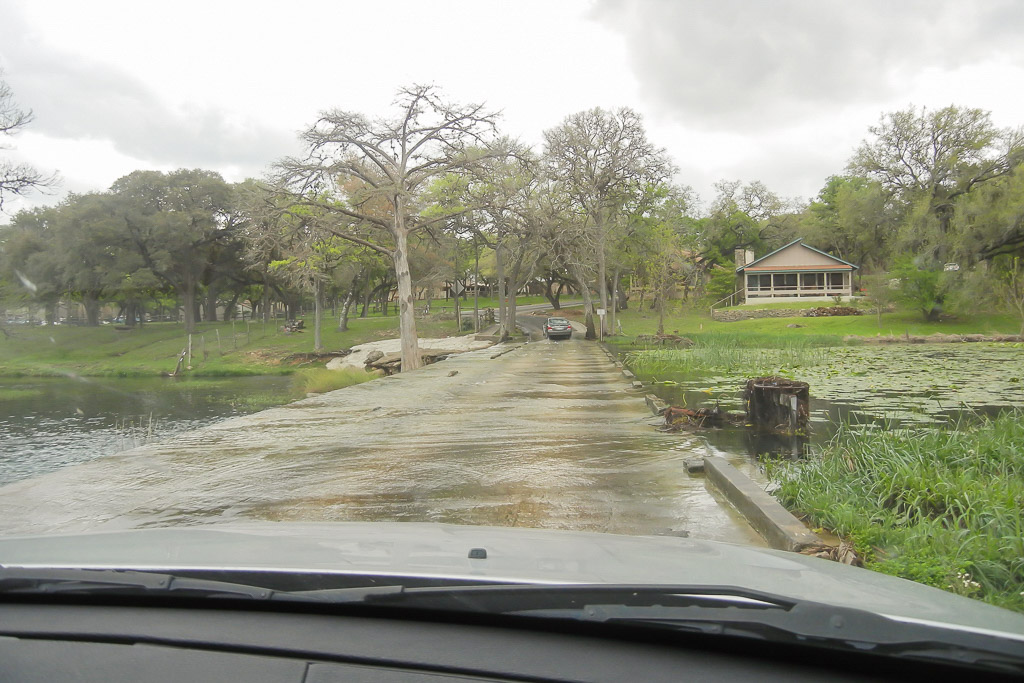 Bootiful boots and art in Wimberley
What I love about Wimberley is apart from the outdoorsy things to do, it is also a great place for art lovers. The town has market days and also holds art festivals and they had have many beautiful boots around town. The downtown area in Wimberley is quaint with a number of shops, artists' galleries.
Driving through Ranch road 12 through Wimberley you will see these 6 foot colorfully painted boots. As part of a project to raise funds for the Wimberley Valley Arts and Cultural Alliance, there are about 50 fiberglass boots you can find. See this trail map to find all the bootiful boots of Wimberley. Have a fun scavenger hunt looking for these bootiful boots!
Wimberley Market Days happen on the first Saturday of the month from March through December. Each month there is a market theme such as football, Fourth of July, or dog days of summer, featuring local bands and over 400 vendors. It is the oldest outdoor market in the Texas Hill Country and the second largest outdoor market in the state of Texas. Admission is free, and they have three large parking lots for visitors to park vehicles.
Jacobs Well And Blue Hole
One very popular attraction is Wimberley is the swimming hole known as the "Blue Hole". Located in Jacob's Well Natural Area the Blue Hole is an artesian spring that releases thousands of gallons of water a day and is the second-largest fully submerged cave in Texas with the deepest part of the cavern system at 140 feet deep. 
The source of the water comes from the Trinity Aquifer, which makes its way from an extensive underground cave system. While it looks enticing it is pretty dangerous too. During our weekend trip to Wimberley, TX we had young kids with us and didn't want to risk it, so we skipped visiting the Blue Hole in Jacobs Well Natural Area.

By Larry D. Moore, CC BY-SA 4.0, Link
If you want to visit Jacobs Well exercise extreme caution. Plan to swim at the top of the well. Adventurous divers can dive to the very bottom of the well, which is around 100 feet deep. There are said to be four cave entrances deep into the well with some openings so narrow that divers have to remove their tanks to get through.
At least 8 people have lost their lives exploring the caves here. The deepest part of the cavern system is 140 feet deep. The main cavern length is 4,341 feet and the secondary cavern, which branches off the main cavern, is 1,314 feet in length.
Hamilton Pool in Dripping Springs
Not too far from Wimberley is Dripping Springs with beautiful countryside views often called the Gateway to the Hill Country. One of the best things to do in Dripping Springs is to visit the famous Hamilton Pool.
This is more family friendly IMO compared to the Blue Hole and easy to do as a day trip from Wimberley. This natural pool is one of the most picturesque locations in all of Texas. The preserve is surrounded by rich and lush plants, a variety of wildlife species.
The pool was formed by thousands of years of water erosion which created a collapsed grotto, the canyons, and a staggering waterfall. Located 3/4 mile upstream from its confluence with the Pedernales River, Hamilton Creek spills out over limestone outcroppings to create a 50 foot waterfall as it plunges into the head of a steep box canyon.
A trip to the 200-acre Hamilton Pool is a must if you visiting the Texas Hill Country but do plan ahead. It is quite popular and reservations are required. To get to the pool, you must hike about ¼ of a mile trail and a series of rock steps that descend into the canyons. Wear good shoes and bring plenty of water and no pets are allowed.
Hike up the Old Baldy Mountain
Old Baldy Mountain is somewhat of a hidden attraction in Wimberley. The entrance to the climb up to the lookout point is in the middle of a community. It does not have any signage. We had to stop a few locals to ask for directions.
It is well worth the trouble. It is about 220 steps to get to the top of the mountain, and once you reach the top you will be treated to a stunning view of Wimberley and surrounding areas. Here is the address we used 33 La Toya Trail, Wimberley, TX 78676
Wimberley Valley Museum
Listed on the National Register of Historic Places since 2002, Winters-Wimberley House is a museum you should visit. You will get to know the individuals who shaped and grew the town that sprang from the limestone terrain of the Texas Hills.
All because a mill was built along Cypress Creek. The grinding stones on display at the museum are from that mill and are on loan from Ozona Bank which is close to where the original mill was located. Open on Fridays 1-4 pm and Saturdays 10 am – 4 pm the museum is located in 14016 Ranch Road 12.
Pick your own Lavender at a Farm
If you love lavender, you can't miss a visit to Rough Creek Lavender Fields is located in the heart of the beautiful Texas Hill Country. Located just 7 miles NW of Wimberley on FM 2325, you can pick your own lavender from thousands of lavender plants or shop in their on-site store. I bet you didn't know there are some beautiful lavender fields in Texas.
First Texas Olive Oil Company
Bella Vista Ranch is a small family-run orchard with 1,200 olive trees. They make and sell fresh, unique olive oils as well as the fruits and vegetables that are grown on the ranch. They also have a small vineyard and boutique winery with between 5 to 7 wines available for purchase and tasting.
They also offer formal guided tours of both the olive orchard and vineyard and tastings of oils and wines. There are about 1200 olive trees on Bella Vista Ranch that were planted in 1998. The retail store opened on the ranch in the year 2000, and around then they opened their "frantoio" (olive pressing facility). Yes, there are olive trees in Texas!
Hill Country Wineries
Hill Country wineries are hidden gems…with over 60 Vineyards, wineries and tasting rooms in this central portion of Texas it is easy to see why wine lovers are flocking to the area. While there are many tours you can go on, you can easily visit a few wineries during your weekend in the Texas Hill Country.
Our group visited the Duchman Family Winery and felt like we were transported to Tuscany. It is a lovely tasting room, beautiful vineyard and beautiful grounds. Duchman Family Winery is considered one of the top wine destinations in Texas. They are even listed by HGTV as one of the 20 most picturesque wineries in the country. Definitely worth a visit!
A few other boutique vineyards and wineries near Wimberley are Driftwood Estate Winery, Fall Creek Vineyards and Fawncrest Vineyard. Most are all located within a 20 minute drive from the Wimberley Square. Adults only (21+) on Saturday and Sunday anywhere on the winery grounds.
While this policy does not apply on weekdays (Monday through Friday) when there is no age restriction on the winery grounds, however the tasting room will remain adults only. Check with the winery before planning a visit.
Wimberley Glassworks
Wimberley also has one of Texas' premier hand-blown glass lighting and art glass studio. At Wimberley Glassworks they create and have on display exclusive glass collections, limited-edition vases, and colorful sculptures. Wimberley Glassworks also hosts daily glass blowing demonstrations and classes for glass art enthusiasts.
It is fascinating to watch the artisans create beautiful art glass using age-old techniques. I love the works at Wimberley Glassworks and hand-blown glass art reminded me of the Chihuly art installation at the Dallas Arboretum.
A few art galleries you can check out are right on Ranch Road 12 are Silo Glass Studio, Wildflower Art Gallery, Art on 12.
Wimberley Zipline
This is a relatively new activity in Wimberley, TX that we haven't tried out yet. Wimberley Zipline course consists of ten zip lines that have you sailing over the canyons and creeks with stunning views of the Wimberley valley.
Expert guides lead you along a walking tour where you will learn about the local ecosystem, history, and other Wimberley facts before you set off soaring on the ziplines. After my zipline experience in Whitefish, I can't wait to try this one! Plan for two-hour to fully experience this outdoor adventure in Wimberley, Texas.
A few more photos from our weekend in the Texas Hill Country at Wimberley, TX
Wimberley Texas Cabins and Vacation Rentals
If all that convinced you to plan a trip to Wimberley Texas and you are wondering where to stay in Wimberley…. your best bet is vacation rentals or cabins. We went with a big group to spend a weekend in Wimberley and rented a house with 4 bedrooms by the river.
The two-story house was perfect for a weekend getaway in the Texas Hill country, it had an enormous and fully equipped kitchen with marble countertops, a large island perfect for a big group. The water was shallow and we could see it from the expansive backyard that came with a 10 person hot tub. We would take our chair blankets and food to cross the stream to have a picnic by the water.
You will find many nice houses along the river, cabins, bed, and breakfasts and other nice accommodations in Wimberley, TX.
You can also stay nearby at Cypress Valley Canopy Tours in a treehouse and enjoy ziplining through the trees. It comes highly recommended by our Trainer at the Gym who went there and spend a weekend in Wimberley with his wife. Regardless of what your budget is there are many accommodation options in Wimberley.
Wimberley, Texas makes for a perfect weekend getaway from Dallas.
You might also like this other resort in the Texas Hill Country near Austin and other road trips from Dallas.
See this visual story for other road trip ideas in Texas
PIN IT FOR LATER
Note: This post may contain affiliate links, partnership or sponsored content. If you purchase an item via one of these links, we may receive a small commission at no extra charge to you. But as always images and opinions are our own. For more information on our affiliates and privacy policy at Outside Suburbia see here.
CONNECT WITH US