With 50 countries, Europe has an abundance of stunning places to explore! From its gorgeous landscapes, snowcapped mountains, beautiful islands to its historic cities, here are some of the best countries in Europe to visit that frequently make the travel wishlist. These are 20 of our very favorite European Countries that we have been on holidays over the years!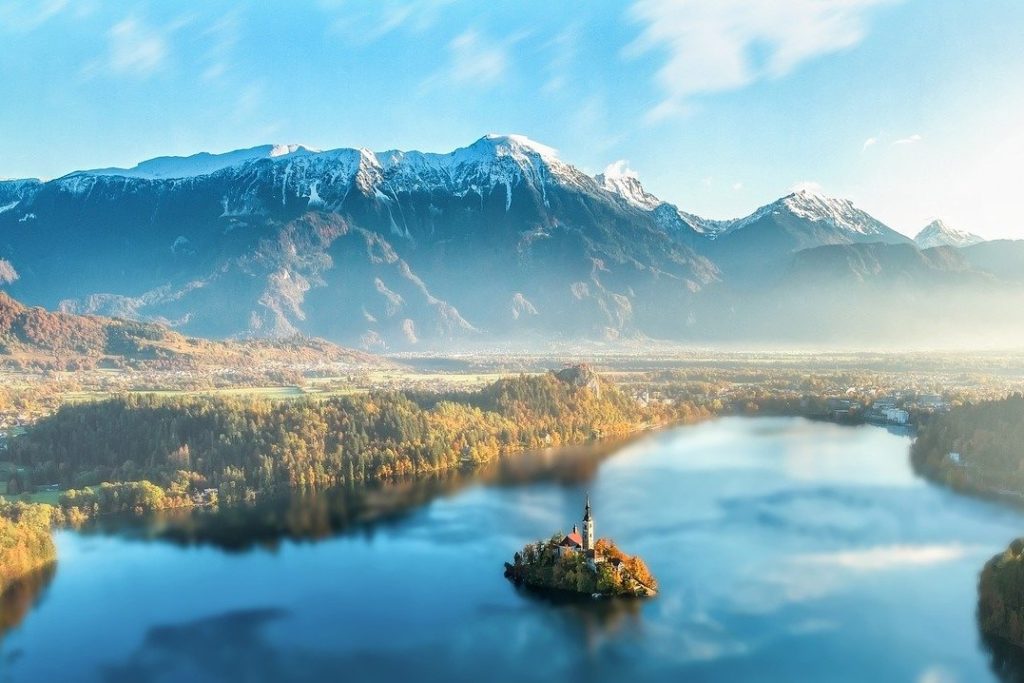 Croatia and Slovenia are on the plan for this summer but not 100% sure if that will happen. With the exception of Norway and Slovenia, we have been to all European countries listed here, multiple times! So you get our first-hand experience. Hope this list of beautiful European countries inspires you to plan a trip or get dreaming about future travel.
Best Countries in Europe to Visit
1. Iceland
In many ways, Iceland is like being inside a book of adventures! Where else can you see geysers and hot spring areas, majestic glaciers, active volcanoes, and a zillion powerful waterfalls in one trip… not to mention you can literally drive up to the adventures right from the Ring road that circles the island.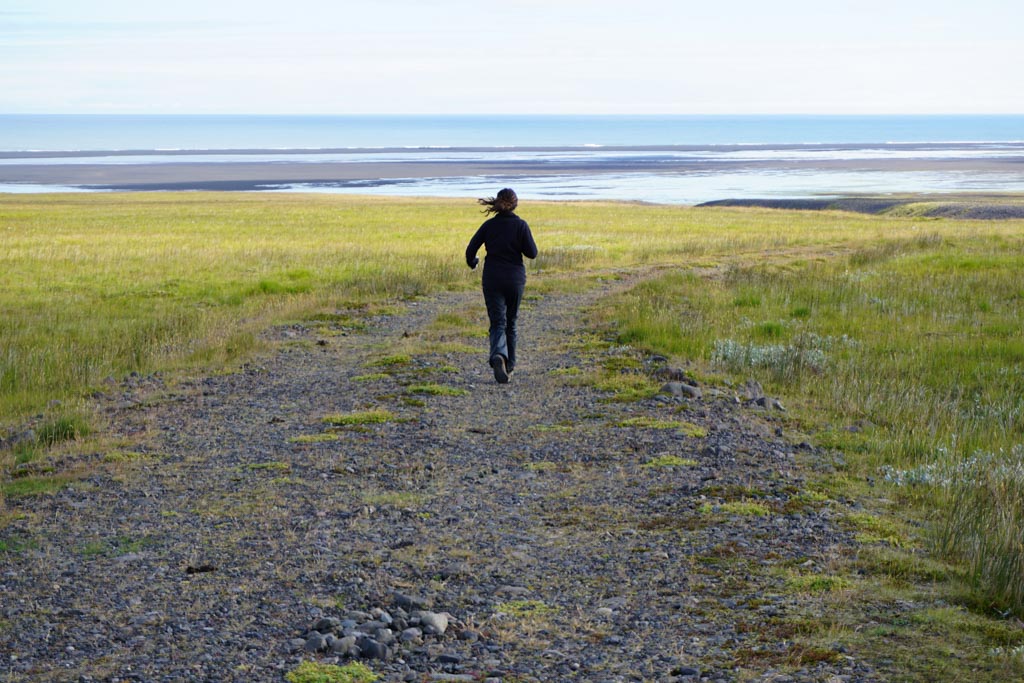 Iceland is a country that's perfect for anyone who loves vast and varied landscapes and maybe wants to photograph them. With dramatic sights and breathtaking hikes, Iceland is the best and perfect European country to visit if you want to explore the great outdoors and experience Moon-like landscapes.  And the fact that it is just 5 hour flight away from the major cities on the East Coast and 2.5 hours from the UK makes it very accessible.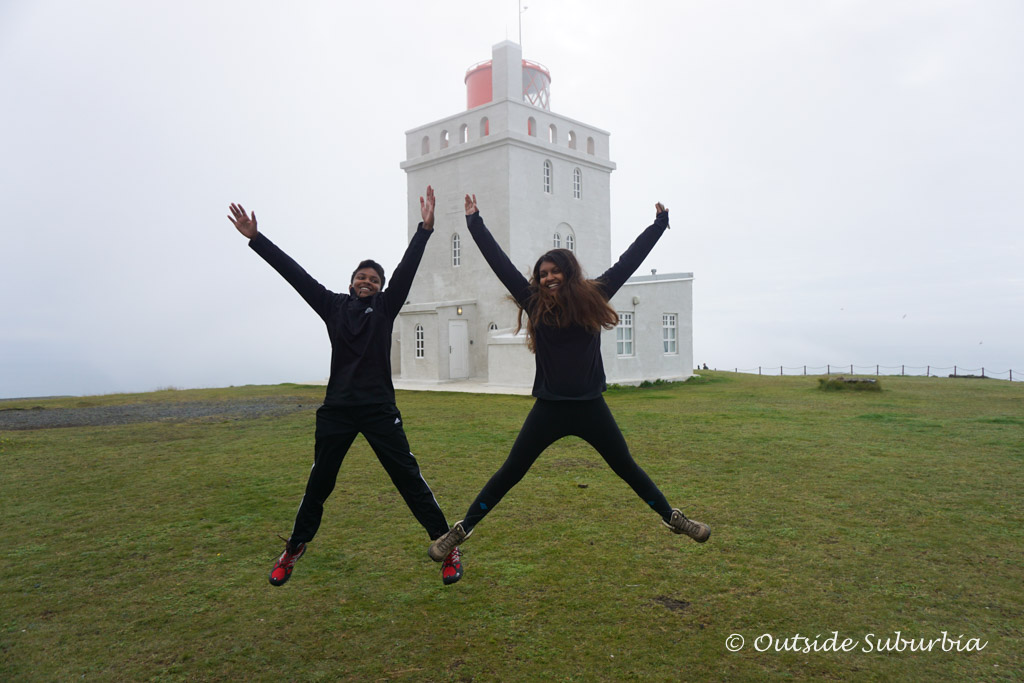 See our Iceland Itinerary, our favorite sights in the South Coast and Golden Circle Route, Northern Iceland and other posts about Iceland
2. Italy
Italy is one of the most popular countries in Europe to visit and very family friendly. From the beautiful cities in Italy, the quaint villages to the stunning drive on Amalfi Coast, there is so much to see and do here. Not to mention all that incredible food in Italy!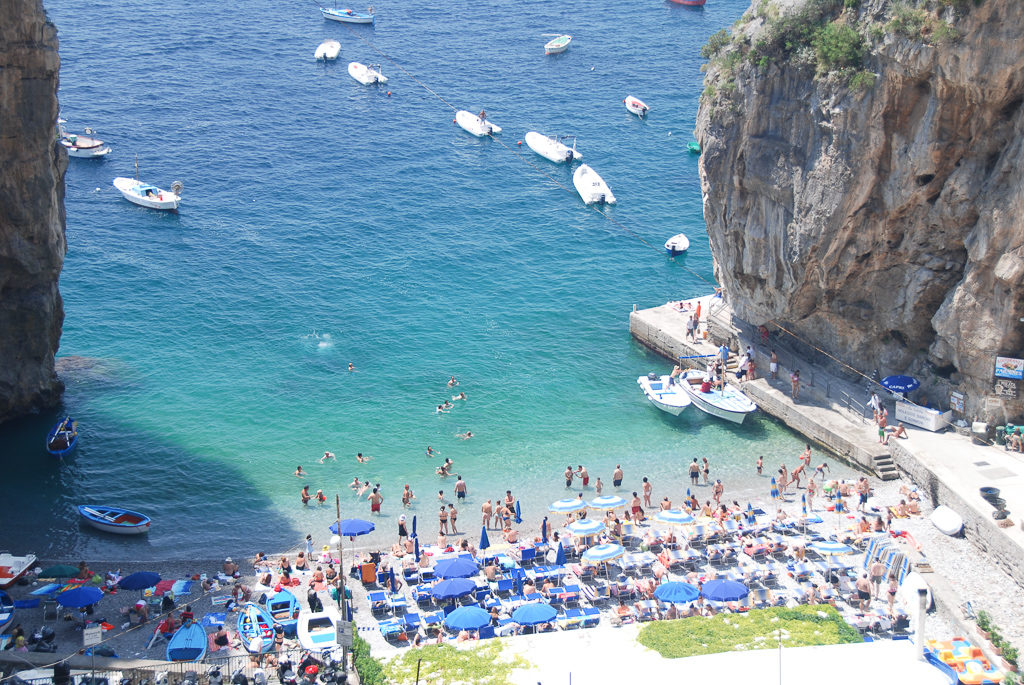 If you are planning a visit to Venice, don't miss the colorful fishing village of Burano. I also loved our driving trip to Bergamo, Verona, and Lake Garda. Tuscany and Umbria need no introduction if you love wine, you got to… I can keep going on and on about all the places we love in Italy! Rome is probably the most visited place in Europe and Milan is often overlooked! Recognized as one of the world's fashion capitals and Italy's financial hub, Milan has some great things to do, and see! Art lovers will want to visit Florence, the Renaissance capital!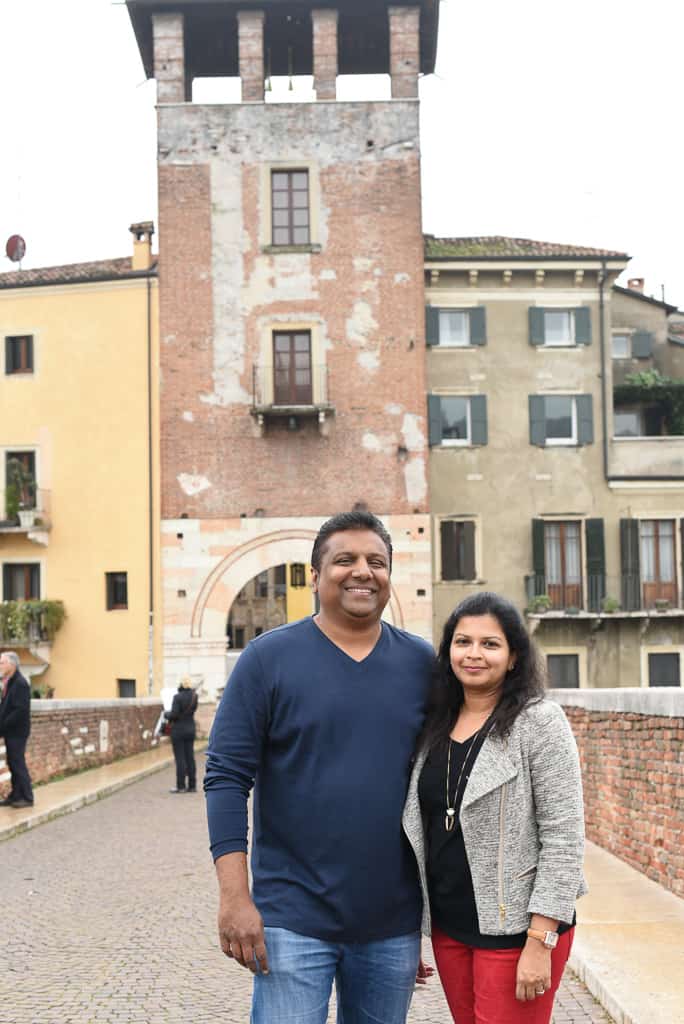 See why we love Northern Italy in November and other posts about Italy
3. Greece
Greece is a beautiful country, that has some of the most picturesque places in all the world. Greece is the perfect country to spend a couple of weeks (or more if you are lucky) relaxing, exploring and island hopping. Fingers crossed that the trip will happen soon. Till then, can I just mention how much I love Greek food!
See our other posts about Greece
4. France
From museum hopping to shopping, there is so much to do in Paris, it is easy to see Paris in 3 or 4 days (you will probably make multiple trips anyway). While Paris is THE place to visit in Europe, Southern France is my absolute favorite. The area is beautiful, especially in the lavender season! If you love wine, might want to visit a few wine regions in France.
Provence has so many charming villages(Gordes and Roussillon were two favorites) to explore and we loved exploring the cote d'Azur coast especially Saint Tropez and Antibes. But I have only barely scratched the surface of this lovely European country, Occitanie (Midi-Pyrénées, Languedoc), Alsace, Champagne, Lorraine and the island of Corsica are on my wishlist to visit someday. Have you been?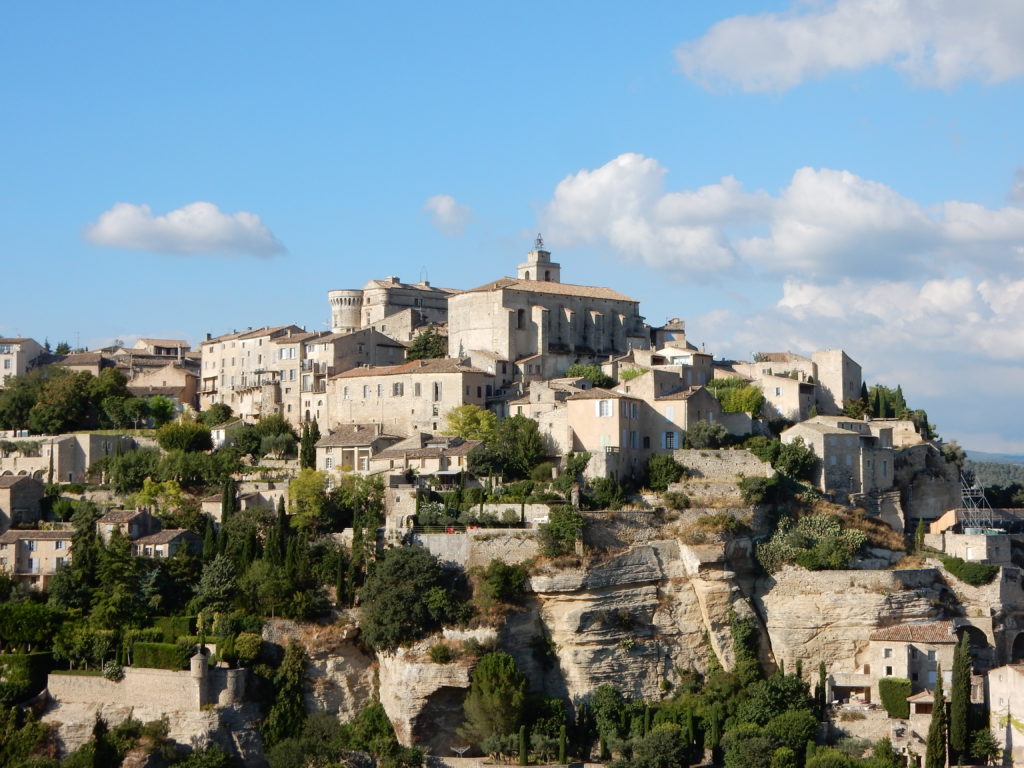 Don't miss trying a few French Pastries. See our other posts about France
5. Portugal
Sitting pretty on the southern tip of Europe, Portugal has many beautiful places you can visit around the country. The Atlantic island of Madeira is an underrated destination for a family holiday and if you love lush green hills, pristine beaches, and waterfalls, then the Azores is definitely one of the most beautiful places in Portugal (and in Europe) you must visit!
If you are looking for a city break I suggest a couple of days in Lisbon with a day trip to see the palaces of Sintra. But for something quieter head to the photogenic city of Porto and plan for a drive along the Douro valley.
When you are in Portugal try some Pastéis de Belém and other Portuguese desserts, they are delicious!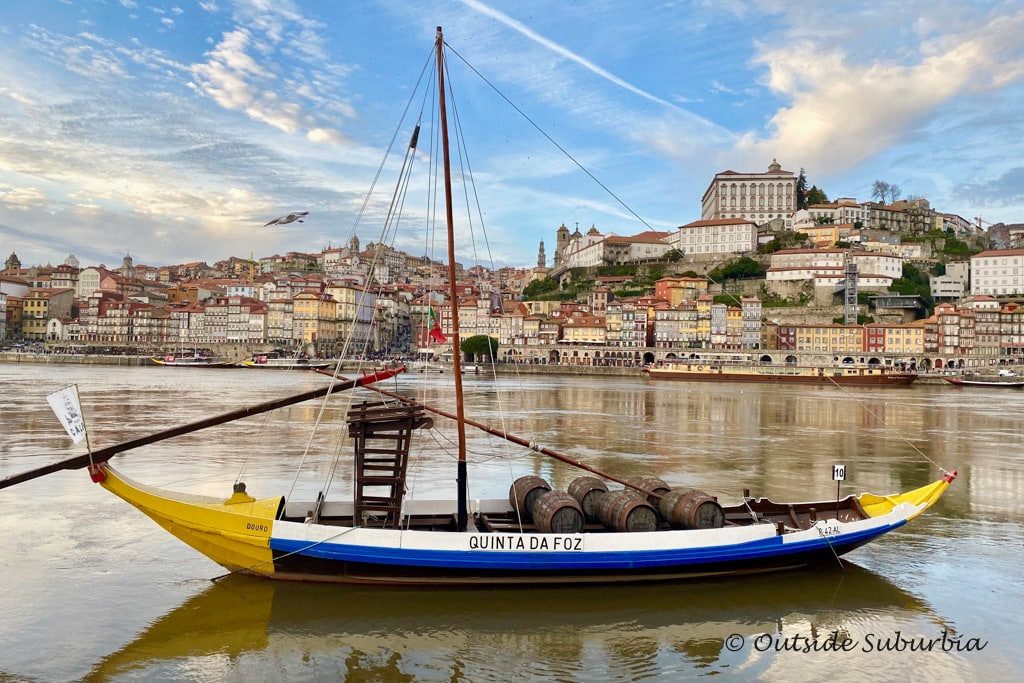 See other posts about Portugal
6. Spain
Set in the foothills of the Sierra Nevada mountains, Granada is charming and romantic and deserves more than one day (there is more to see than the Alhambra). Seville and Southern Spain is another place you will want to visit, Andalusia is gorgeous! Of course, how can we miss Barcelona – there are literally hundreds of the best places in Spain to visit!
If you are short on time and looking for a city break, you can see Madrid in 24 hours. Don't miss the Spanish Riviera 🙂 If you are after an island escape… you are in luck… you probably have heard about Ibiza, Mallorca and the Canary Islands but did you know that Spain has more than 60 islands dotted around its coastline? See the top 10 here.
Can we take a minute to talk about Tapas, sangria, and all the food in Spain! See our other posts about Spain
7. Slovenia
In its small corner of the world, Slovenia is the only European country lying at the crossroads of the Alps, the Mediterranean, the Karst, and the Pannonian Plain. You can literally experience four different worlds in a single day! Even the remotest corners of the country are only about two hours away from the capital city of Ljubljana which makes this one of the ideal countries in Europe to visit on a road trip.
Some places to visit in Slovenia are the popular Lake Bled and the beloved Lake Bohinj. Outdoor enthusiasts will love the picturesque Alpine peaks and valleys of the Julian Alps. The Mediterranean towns of Piran, Izola, and Koper are worth a visit as well.
More about Slovenia soon!
8. Denmark
Denmark might be a small country but it offers so many places to see. The capital city, Copenhagen is one of my favorite cities and easily one of the best places in Europe to visit for a city break. Kids will love the Tivoli amusement park and don't forget to look for the iconic "Little Mermaid" statue.
Louisiana Museum of Modern Art in Humlebæk, is home to an extensive permanent collection and worth the drive. Another place in Denmark I loved was the Kronborg castle in the town of Helsingør, made famous (as Elsinore) in William Shakespeare's play Hamlet. We saw an interactive theatrical experience of Hamlet while visiting the castle.
See our other posts about Denmark
9. Norway
Norway is another European country to visit if you love glaciers and coastal fjords. And if you want to see the Northern Light. Visit the 9th-century Viking ships that are displayed at Oslo's Viking Ship Museum in the capital city and Bergen, with colorful wooden houses, is the starting point for cruises to the dramatic Sognefjord. Norway is one of the best countries in Europe for its sustainable initiatives and green travel.
Plan a trip to Tromso in the Arctic Circle if you want to up your chances of seeing the colorful Northern Lights that light up the night sky. Adventure lovers will want to get to some of the best hikes in Norway like Preikestolen (Pulpit Rock) situated high above the Lysefjord, which has long been one of Norway's most photographed and famous destinations. While the view is breathtaking, it is not for the faint-hearted!
See our other posts about Norway
10. Netherlands
The Netherlands has some beautiful places to visit like the canals, tulip fields, windmills and cycling routes. Amsterdam, the capital, is home to the Rijksmuseum, Van Gogh Museum, and the Anne Frank House. If you love flowers especially tulips you will have to plan a trip to the European country, especially during the spring season of March-April.
We visited years ago before my blogging days and don't have very many photos of this country. I took my little daughter and walked through the red light district(don't judge me! I was curious), visited a couple of world-class museums, bought a Van Gogh Sunflower poster I have to this day, and even made it to see the miniature park in Rotterdam.
I have no posts about Netherland (many about tulips :)). Will have to plan a return trip to this beautiful place in Europe!
11. Austria
Austria has much to offer – alpine landscapes, fascinating culture and Baroque architecture. We loved visiting Vienna and after visiting the museums (Belvedere was our favorite) and palaces, we drove to Salzburg. It was the perfect base for some amazing road trips in Austria all within close distance from Salzburg.
If you like thrilling drives, don't miss the Grossglockner High Alpine Road, the highest mountain pass road in Austria that takes you through the Hohe Tauern National Park and over the range of 37 mountains and has 36 hairpin bends that challenges you at every turn!
See our other posts about Austria
12. Switzerland
Switzerland is not exactly the cheapest country but it has more than its share of beautiful places in Europe. You probably figured I love my mountains and Switzerland has some of the best mountain towns like Zermatt, Saint Moritz, Interlaken and the hikes and views are amazing.
This Central European country is also home to numerous lakes, and cities with medieval quarters. l love the churches in Zurich, Flower Clock (and watch shopping) in Geneva and Lucerne's wooden chapel bridge.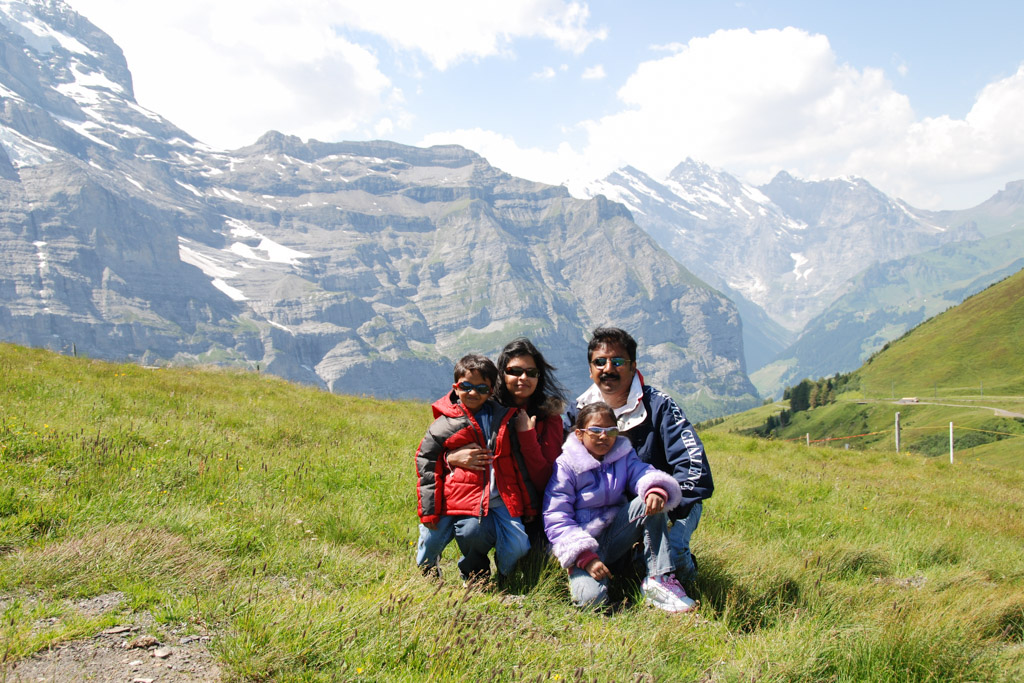 The Jungfrau Region is another must-visit in Switzerland. It consists of four picturesque towns: Grindelwald, Murren, Lauterbrunnen, and Wengen, and three mountains: Eiger, Mönch and Jungfrau. One of Switzerland's most scenic rail trips, the Jungfraubahn takes you from the Kleine Scheidegg mountain through the Eiger and Mönch up to the top of Europe at Jungfraujoch.
See our Alps Road trip and other posts about Switzerland
I know I left out a few other places like England, Scotland, but this is our list of 12 BEST Countries to visit in Europe that we LOVE!
PIN IT FOR LATER
CONNECT WITH US