When you are stuck inside and the next holiday seems far away, the best thing to do watch a movie or two and be transported to another place. Can you think of a better way than to experience a destination you haven't been or visiting a place you love without leaving your comfy couch?! Check out this list of 20 best travel movies… these are my favorite films that instantly transports you to places all over the world.. even if only for an hour or two. It might get you inspired to pack your bag and plan that next trip!
Click on the Movie to Rent or Buy from Amazon
Tuscany
"Under the Tuscan Sun", based on Frances Mayes' memoir, shows a recently divorced American woman venturing off to Italy to buy and restore a villa in Tuscany. This is probably my all-time favorite movie than inspired our first trip to Italy. It had me dreaming of selling everything, packing our bags and buying a vineyard and living in an Italian village surrounded by sunflowers and cypress trees. Sure enough, I planned our very first trip to Tuscany after watching this movie and one of the first posts I wrote was about our road trip in Tuscany (cringe – will have to rewrite it someday.. oh well!)
Greek Islands
"Mamma Mia" created a tourism boom to the Greek Islands for destination weddings. You are sure to be mesmerized by the film's spectacular scenery and tempted to book a trip to this Mediterranean paradise or even plan a Big Fat Greek Wedding of your own. Sure – there is more to Greece than sun-drenched coasts, whitewashed buildings, blue domes and romantic sunsets but we will be dreaming of just that till we get there. One of the best movies to inspire travel to Greece, I so want to go open a boutique hotel in the islands every time I see the movie!
Barcelona
In Woody Allen's "Vicky Cristina Barcelona", two friends spend a summer in Spain; unbeknownst to them, they have an affair with the same painter. It wasn't just the stunning cast and sexy plot, but the iconic shots of summer in Barcelona that left me wanting to see more of Spain.
Paris
A writer's trip to Paris with his fiancée and in-laws turns into a time-traveling experience in "Midnight in Paris". The movie showcases Paris in all its glory by day – think Eiffel Tower, Arc de Triomphe, and outdoor street cafes. To top that it then re-creates what the city was like during the 20s at night. Paris is our Teen's favorite place, but then again you would be hard-pressed a find girl who does not love Paris!
Rome
The Eternal City's famous sights are the backdrop for the love story in the "Roman Holiday". While the leads, played by Hollywood icons, Audrey Hepburn and Gregory Peck, fall for each other, we fall for all things Italy. Hepburn plays a princess in town for a goodwill tour, Peck a journalist for an American news agency who misses his big interview with HRH. When he helps a young, seemingly drunk woman one night and lets her sleep it off in his apartment, he realizes he may have the scoop of his career as the next day's news reports say the princess has canceled her engagements due to illness. And then he puts the two together. See how I have Italy twice on the list, one of my favorite countries and we have been there on 3 separate trips.
South of France
"In To Catch a Thief", Cary Grant is a cat burglar, Grace Kelly is a rich debutante, falling in love under the guidance of Alfred Hitchcock. This stunning thriller was filmed in Cannes and Nice and perfectly captures the Golden Age of travel. The oldie but goodie is one great travel movie, will have you dreaming of a visit to the Southern of France.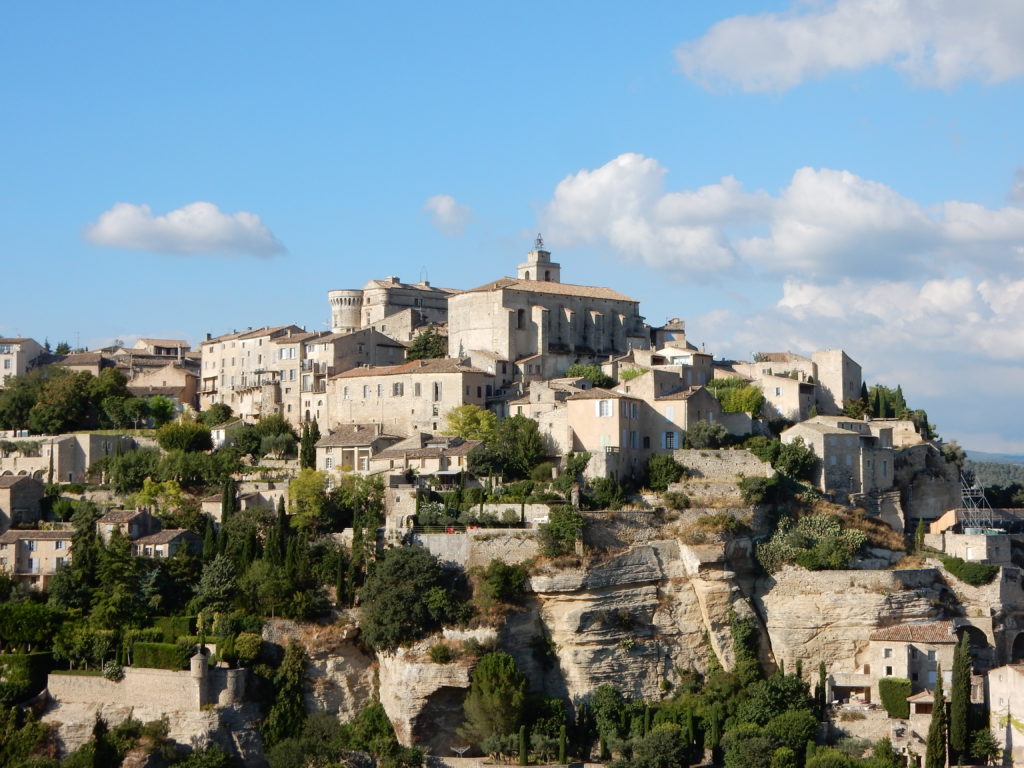 Tokyo
In "Lost in Translation", two American strangers abroad form an unlikely bond in their isolation. Tokyo's high-energy culture wakes up their passion for life. Bill Murray and Scarlett Johansson play two characters adrift in their hotel. Together they escape into Tokyo with its nonstop energy. We ended up in Japan and the iconic Park Hyatt Tokyo thanks to watching this movie multiple times.
Bali
Julia Roberts plays a married woman in "Eat Pray Love" who realizes how unhappy her marriage really is, and that her life needs to go in a different direction. After a painful divorce, she takes off on a round-the-world journey to "find herself". In her travels, she discovers the true pleasure of nourishment by eating in Italy – the power of prayer in India – the inner peace and balance of true love in Bali. Just thinking of Bali calms you down, try it – conjure up images of terraced green rice fields, pretty fruit bowl that spell Peace or Kind (don't know what I'm talking about, look it up in Instagram)
Scotland
The James Bond film "Skyfall" was filmed near a large holiday home in Scotland. Starring Daniel Craig and Dame Judi Dench it is one of my favorite James Bond movies. Part of the movie was filmed in the Glencoe area in Scotland. Skyfall was the third Bond film to shoot in Scotland. The Scottish theme runs throughout the film series, with the country appearing as a popular setting in classics such as The World is Not Enough and From Russia With Love.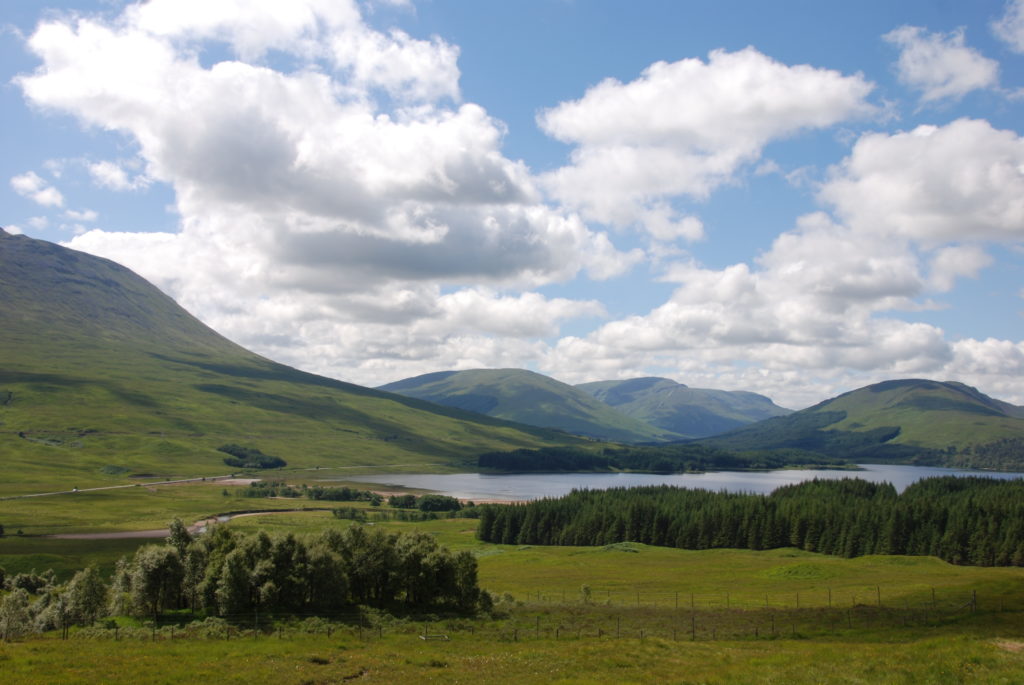 Jaipur
A group of British seniors check in to the newly restored Marigold Hotel in Jaipur, India, with visions of an exotic retirement, but arrive only to find the hotel on its heels. Proving that travel adventures aren't only for the young, this film "The Best Exotic Marigold Hotel" shows India's dynamic and transformative appeal for all. Judi Dench's character echoes this sentiment: "India hits you like a wave. If you resist, you will be knocked down. But if you dive into it, you will be alright." All I got to say is – Never resist new experiences! One of the best travel movies. Love Judi Dench!
Alaska
"Into the Wild" is the true story of a top student and athlete who gives up everything after his college graduation in favor of hitchhiking to Alaska and surviving in the wilderness. Based on a true story, this movie follows Christopher McCandless as he tries to shed his material life and get in touch with real life and nature. After graduating from college, Christopher sets out on a road trip through the USA before ending up in Alaska. The movie was filmed throughout the United States, in Alaska, California, Oregon, Washington, Georgia, Arizona, Nevada, and South Dakota.
New York City & Chicago
In "Planes, Trains and Automobiles" Steve Martin shares a trip home with John Candy after his flight is canceled due to inclement weather, right before Thanksgiving. The movie uses the travel rush in the days leading up to the holiday as a comedic vehicle. Steve Martin is Neal Page, who faces a series of travel nightmares on his trip from New York City to Chicago.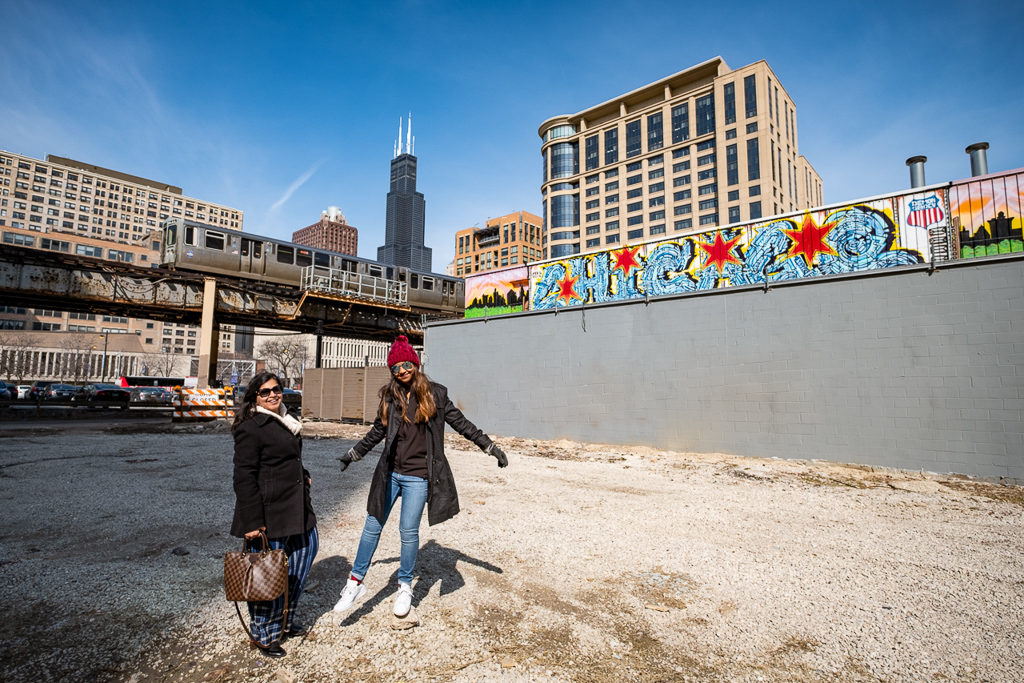 Santa Barbara's Wine Country
In "Sideways", two middle-aged men, Miles and Jack, try to recapture their carefree days with a "mancation" centered around wine and women. The movie created a huge boost to tourism not only to the Napa wine region, but also to Santa Barbara's wine country, where most of the movie took place. We have been to Napa and fell in love with the rolling hills and endless vineyards. But after a visit to Santa Barbara touted as the American Riviera, I dream of someday retiring there.
Tibet
In "7 Years in Tibet", Brad Pitt plays an Austrian explorer who befriended the Dalai Lama as China was taking over Tibet. It's a true story, and some of the scenes in the movie were actually filmed in Tibet. Other shooting locations include Argentina, Canada, Austria, Chile, and England. When we were in Morocco, our guide mentioned that some of the scenes were shot there in the Atlas Mountains.
Greenland and Iceland
In "The Secret Life of Walter Mitty", Ben Stiller plays a negative assets manager who works for Life Magazine. The only excitement in Walter's life are the daydreaming adventures he regularly escapes to at the most unexpected moments. But when the negative that is destined to be on the cover of the last print edition of Life Magazine goes missing, Walter takes the plunge and sets on a quest to track it around the world. The Secret Life of Walter Mitty was filmed in Greenland, Iceland, Yemen and Afghanistan and the Himalayas. This one is hubby's favorite and inspired our trip to Iceland.
New Zealand
"Lord of the Rings" is a New Zealand based movie. Peter Jackson's award-winning series never fails to leave you stunned by the diverse and beautiful landscape of New Zealand. From glaciers to rivers, mountains, and forests, New Zealand's beauty is the star of this movie. It launched the country's modern tourist industry and made it one of the premier destinations for adventure seekers. A place we dream of visiting soon. After landing in Auckland airport, every Middle Earth fan will want to visit the Hobbiton Movie Set in the North Island's town of Matamata. Jackson has rebuilt the entire outdoor film set of Hobbiton in all its hobbit-hole, gardeny-green glory. Visitors can stroll through the lane where Gandalf first arrived in Hobbiton, pass by Sam's house, gaze across the lake at the Green Dragon tavern, dance under the Party Tree and climb the hill to Bilbo's house at Bag End, where J.R.R. Tolkien's epic adventure begins.
Australia
"Crocodile Dundee" is an Australian-American comedy film set in the Australian Outback and in New York City staring Paul Hogan as the weathered Mick Dundee. The movies made everyone fall in love with the Australian wilderness and everyone wanted to be an Aussie. Still trying to convince my kids that there are no giant spiders in Australia, so we can plan a trip there!
Kenya
The draw of "Out of Africa" isn't just icons Robert Redford and Meryl Streep playing passionate lovers, but stunning scenes of Kenya's raw and untamed landscapes. The movie is a love story set in Kenya between a baroness/plantation owner and a hunter. Besides Kenya, parts of the movie were also filmed in England. After the movie was released, Kenya became a popular tourist destination for safaris. I must have watched this a gazillion times before our trip to Kenya. One of the best travel movies ever IMO!
Patagonia
"180 Degrees South" traces the 1968 trip made by Yvon Chouinard and Doug Tompkins to Patagonia. In the documentary, Jeff Johnson travels by sea from Mexico and south along the west coast of Chile. The film opens with original home movie footage taken by Chouinard and Tompkins, and then continues with Johnson's own footage, in which he includes surfing, sailing and climbing as the film follows Johnson to Chile, where he is delayed for several weeks on Easter Island before meeting his travel partner Makohe and then reaching Patagonia. The scenery is stunning and the message about how our consumption and commercialization is ruining our planet. This is currently one of my top travel movies to watch!
Egypt
"Raiders of the Lost Ark" makes me want to go to Egypt, particularly Cairo. The film follows explorer Indiana Jones (Harrison Ford) as he circles the globe on a quest to track down the legendary Ark of the Covenant before the Nazis do. The movie starts in Peru and then takes you from Nepal to Egypt. Indiana Jones movies are some of the all-time greatest travel movies, aren't they! We still have to make it to these locations!
PIN IT FOR LATER
These are some of the best movies that inspire travel that I have watched more than a few times when the next trip is too far away. What are some of your favorite travel movies?
Note: This post may contain affiliate links, partnership or sponsored content. If you purchase an item via one of these links, we may receive a small commission at no extra charge to you. But as always images and opinions are our own. For more information on our affiliates and privacy policy at Outside Suburbia see here.
CONNECT WITH US