Slow travel means mindfully exploring possibilities within each destination to gain the most from every experience you encounter. Without restraints like rushed timelines, you can immerse yourself in experiences rather than just photograph them happening around you as you run from one tourist trap to another. How delightful would it be to engage in a culture rather than spectate from afar? Here's how you can begin your slow travel journey.
Defining Slow Travel
Traveling is an exhilarating experience that can leave you feeling refreshed and rejuvenated to return to your daily life. On the other hand, travel can make you feel like you need a vacation from your vacation the moment you arrive home.
This is the difference between slow travel and fast-paced, action-packed itineraries that make you feel like you're in boot camp rather than on vacation. Slowing down and taking in the sights shouldn't have to be penciled into your day abroad. You should be able to sit back, take it in, and revel in the magic of the area you chose to explore on your vacation.
How to Plan Slow Travel
Slow travel should be planned with enough time to relax and take in the sights. If you jam-pack your schedule, you may leave your vacation feeling more drained than when it began. Plan accordingly so you can have a relaxing and meaningful vacation with no regrets while seeing everything you came to visit.
1. Choose a Destination
When choosing your destination with slow travel in mind, consider looking for places you want to learn more about. Look for areas with enriching cultural experiences that can expand your knowledge and offer different perspectives.
Destinations like Costa Rica that have street festivals for holidays and live a "pura vida" lifestyle are ideal travel destinations for slow travel. Other ideal destinations for slow travelers can include anywhere that offers nature, history, unique cuisine, and cultural experiences.
You might want to see the Eiffel Tower or head to Hollywood, but those places will be packed with other tourists. You might be better off choosing a lesser known destination, where you can get a more realistic sense of life and avoid overpaying or waiting in endless lines.
Checking items off a bucket list might make you feel accomplished, but it won't make you feel like you were a part of something bigger than yourself for a moment the way a cultural experience can.
2. Extend Your Time
If you have a concise window of time specified for travel, like one to three days, consider extending that time. No matter where you decide to travel, unless it's relatively close to home, you won't get as much out of the experience as you would if you had a little more time to explore.
Take as much time off as you can to fully immerse yourself in the location you choose. Taking a leisurely bike ride at sunset won't hit the same if you have other plans waiting for you when it ends. Take the time you need to actually relax on vacation. That's what the purpose of a vacation is, is it not?
3. Choose Activities
For slow travel, choose activities at your leisure. If you have a list of must-see activities at a location, try scheduling only those items, so you have some wiggle room in your itinerary. Without the necessary time to fully integrate into a culture, you will only be able to watch it from a distance. Why spectate when you can be involved, especially on vacation? Live a little!
Immerse yourself in a new culture by planning activities that will make you a part of the fun rather than just watching it from the sidelines. Talk to the locals and learn from them. Attend events such as celebrations and sporting events happening in the area. Eat somewhere with local dishes rather than chain restaurants while visiting.
4. Plan for Transportation
Rushing from flights defeats the purpose of slow travel. If you have a long voyage ahead, consider taking your time getting there. Book a flight and stay the night where you land rather than traveling for entire days to reach your desired destination. Take your time getting there so you can enjoy it when you arrive rather than going straight to sleep or missing opportunities because you're sleep-deprived.
Once you've arrived, take the road less traveled. Rent a bike or walk around to get the lay of the land. Take leisurely strolls to capture the authentic vibe of the area rather than rushing from bus to train to arrive at tourist attractions on time.
By slow traveling, you are able to become one with your surroundings and fully embrace where you are visiting. If you are hustling to catch your next ride to the next big attraction, you might miss little things that could take your vacation to a whole other level.
See a few Road trip Ideas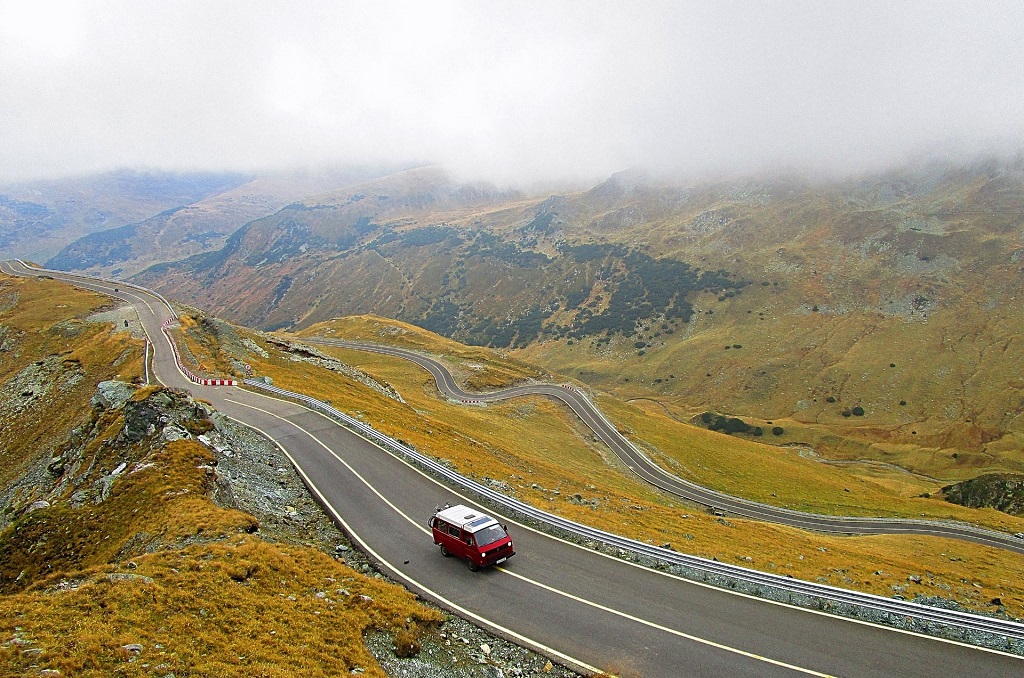 Why to Plan Slow Travel
Slow travel has many benefits, ranging from a more relaxed vacation experience to added health benefits. It also helps promote ecotourism by reducing travelers' impact on the environment.
Slow travel is much less stressful than its counterpart. It relies on ease of transition and a mindset of spontaneity and experience. This doesn't mean your vacation won't be exciting. On the contrary! It can actually be much more enjoyable than anything you could've ever planned.
Broaden Your Horizons
When you leave room in your agenda for surprises, you might actually find that there is so much joy in simplicity. Taking the time to slow down is not what appeases the masses these days. Clicks and likes on social media are slowly taking over the mentality of doing something simply because you want to do it.
The idea of how awesome a cultural experience will look on your profile is beginning to overshadow the connections you can make in reality. Do your best not to blur those lines. You can have a stellar online presence and still maintain a genuine curiosity about the world around you. Utilize slow travel to take in those moments and let them transcend time. Let the people you meet open your mind to new ideas and quandaries you may not have ever imagined.
Experience Sweet Escape
Vacation is all about escaping reality and getting away from the mundane, daily tasks that bog us down. While they keep the bills paid, they are not what makes us who we are as individuals.
Form connections with people that will last a lifetime. Learn something from them and teach them something, too. Connect with a level of respect and understanding. You might disagree with their culture, but you can appreciate the differences from your own and distinguish why they may exist.
You might be surprised to learn something new about yourself through the process. Slow travel is invigorating because you never know what to expect. You won't get bored in a new place with new adventures calling your name. Everywhere you go and everything you see can be unique and exciting. You can be sustainable in your travels and stay in hostels or local bed-and-breakfasts rather than chain hotels.
Slow Travel Means Adventuring Mindfully
Tourist traps are cool to see but not great for slow travel purposes. See them if you must, but don't get caught in the hustle and bustle of its charm. Slowly stride into your vacation destination the same way you want to stroll back into your first workday after your trip: feeling zen yet reeling from your latest discovery about embarking on an adventure.
You might also like:
How to turn an ordinary trip into a mindful experience
10 U.S. Destinations for mindful & slow travel
Best Cultural Experiences to try when traveling with children
Note: This post may contain affiliate links, partnership or sponsored content. If you purchase an item via one of these links, we may receive a small commission at no extra charge to you. But as always images and opinions are our own. For more information on our affiliates and privacy policy at Outside Suburbia see here.
CONNECT WITH US