Created by the French Orientalist artist, Jacques Majorelle over almost forty years Majorelle Garden features a Cubist villa designed by the French architect, Paul Sinoir. Acquired by Yves Saint Laurent and his partner Jardin Majorelle is one of the most visited places in Marrakech.
When we were in Marrakech last December, we had the privilege of getting an inside look at the villa and wandering in the garden. The Majorelle Garden is a two and half acre botanical garden filled with palms and exotic plants, vivid splashes of blue and yellow, a true artist's landscape garden in Marrakech, Morocco.
I was stunned when I saw Marrakech for the first time. Above all by its colours. This city opened my eyes to colour.

Yves Saint Laurent
Jardin Majorelle which was designed by famed French painter Jacques Majorelle and later rescued from a potential hotel project by Yves Saint Laurent and Pierre Bergé deserves at least a whole afternoon if not the whole day!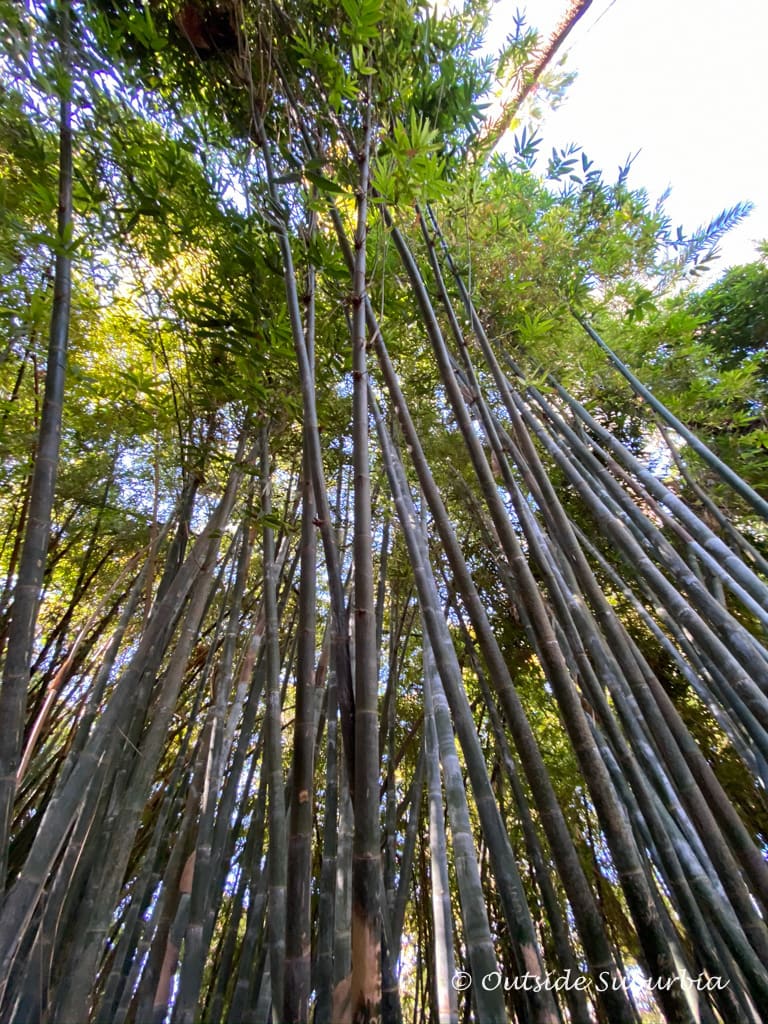 Strolling around the lush grounds with its colorful walls, plant pots, and art is a welcome breather from the hustle and bustle of the city. It is also home to the Berber Museum which was formerly Jacques Majorelle's studio and Yves Saint Laurent Museum. The well-preserved rooms have a curated collection that tells the story of the indigenous North African people.
The Majorelle Garden is one of the most exotic gardens I have seen – it was designed by a painter after all. The garden is composed, colored, and executed like a painting. In fact, Majorelle's garden rather than his paintings were his masterpiece. It has marble pools, raised pathways, banana trees, groves of bamboo, coconut trees, palms, and bougainvilleas.
Many of the built features like walls and potters are painted in a dark blue which is called 'Majorelle Blue'. You can buy this color at the gift shop located inside the Majorelle Garden.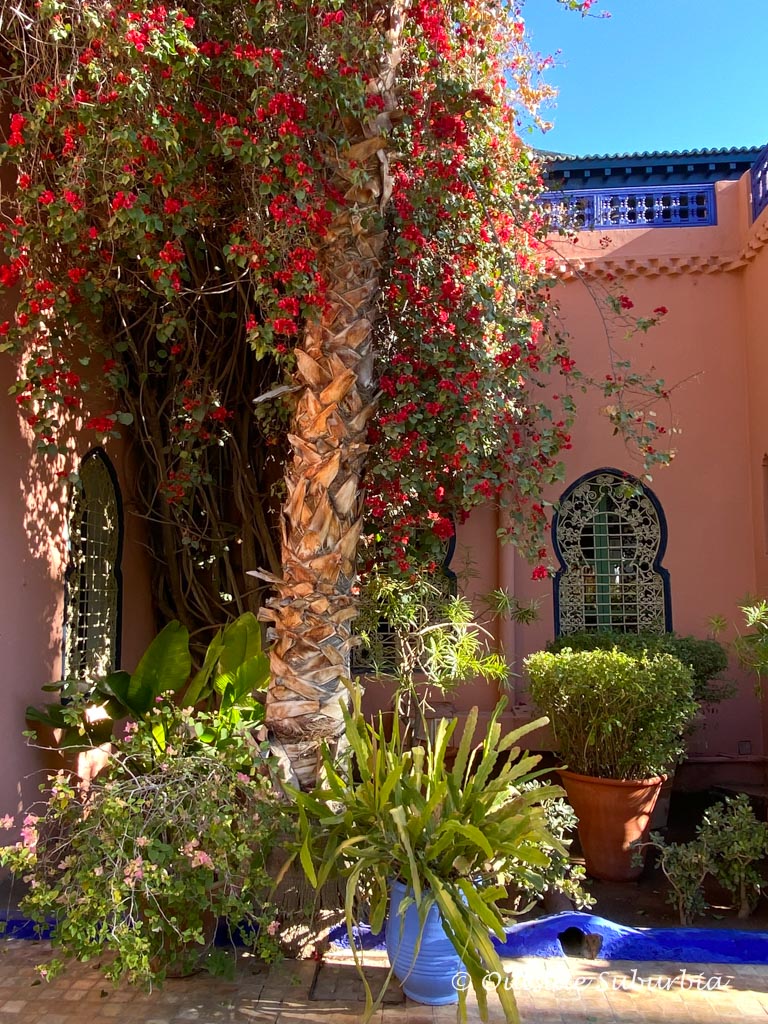 Water is an important feature of the Majorelle garden – there are water channels, lily-filled ponds and fountains. I guess it offers a respite from the heat in Morocco. Majorelle was an avid plant collector and features a variety of plants. It reminded me of Ganna's Lotus Land in Montecito.
See this visual story of Beautiful Gardens around the world we have had the privilege to visit including Jardin Majorelle
After years of neglect, the garden was taken over and restored by the fashion designer Yves Saint Laurent and his partner Pierre Berge. And Villa Oasis became Yves Saint Laurent and his companion Pierre Bergé's private home in 1980.
Fashion fade, style is eternal. I dream of offering women the basics of a classic wardrobe that, avoiding the fashion of the moment, will give them more self-confidence. My hope is to make them happier.

One of my favorite Quotes by Yves Saint Laurent
This "Marrakech's best-kept secret" was the creative retreat where Yves Saint Laurent found his inspiration for several of his collections. The designer was deeply influenced by the Red City, its colors, patterns and culture. He is known to have famously said:
Before Marrakech, everything was black. This city taught me colour, and I embraced its light, its insolent mixes and ardent inventions.

Yves Saint Laurent
Inside the Villa Oasis, you can see Yves Saint Laurent's unshared and private collection of books, paintings and works of art, along with the vibrant and intimate décor. We were not allowed to photograph the interiors but let me just say, it was lavish, colorful, and yet so cozy.
After the house tour, we were escorted to a private terrace at the Majorelle Garden, a glamorous place surrounded by rare plants and the iconic blues and yellows that have become synonymous with Yves Saint Laurent's time in Marrakech.
We enjoyed almond cookies and sweet mint tea at the sofas where the designer once sat with his partner dreaming up his next collection! What an experience!
We then visited the newly opened Yves Saint Laurent museum, where visitors will be taken into two worlds dear to Yves Saint Laurent's heart: Fashion and Morocco. This awe-inspiring museum exhibits a significant part of the Fondation Pierre Bergé-Yves Saint Laurent's collection and is a legacy to Marrakech, a city that held such a crucial place in Yves Saint Laurent's life.
Majorelle Garden & Museum Photos
If you love fashion, you can't miss a visit to Majorelle Garden and Yves the Saint Laurent Museum. But, keep in mind, it is a popular place in Marrakech, be prepared for long lines, crowds, and selfie stick toting fashionistas.
Address: Jardin Majorelle, Avenue Yacoub el Mansour, Marrakesh, Morocco
You might also like:
Moroccan Foods you can't miss when visiting Morocco
7 day Marrakech Itinerary
CONNECT WITH US