As we ring in the New Year, couldn't help but reminisce and recap our 2015 adventures Outside Suburbia. We have had a very fun 2015.  Can't believe that its only been since March 2015 that I started blogging and started learning the ropes of the different social media, now I'm like a teenager with a phone attached to my arm… I have met a lot of wonderful travel blogs and bloggers in the past year…joined a few groups and enjoyed learning from every single one, but in the process our bucket list and wanderlust has only grown trifold.
In 2015 we went on a Summer trip to Spain and France and in Winter to California and Tahiti.  We also made a conscious effort to explore more of our city and were a tourist in our city of Dallas whenever schedule allowed.
Summer
Here are some highlights.. We did a road trip driving through the white villages of Andalucía,  Spain caught the sunset at Albacin and visited the Alhambra.  We took a day trip to see the candy cane arches in Cordoba, took a horse drawn carriage ride around Seville. We marveled at Ronda that Ernst Hemingway loved and called the most romantic town in Spain. We spent a few days in Barcelona marveling Gaudi's Modernisma signatures everywhere and marveled at Picasso's transition from a accomplished 14 year old artist to the Rose period, blue period and paving the way to the very Contemporary Cubism. We visited the beautiful coast of Costa Brava – Girona and Parafugell.  We escaped to the serrated mountains of Montserrat to enjoys the view and pay homage to the "La Moreneta". We wandered the streets of Girona still we found the Rocambolesc Gelateria and sampled desserts by Celler de Can Roca the No. 1 restaurant in the world.
Arco de la Frontera – White Village in Andalucía
Sunset over Alhambra, Granada
Cathedral of Seville at night viewed from Hotel EME
Candy cane arches of Cordoba
Enjoying the coastal view in Palafrugell
Colorful houses of Girona, capital of the Girona Province in Catalonia
Desserts by Celler de Can Roca the No. 1 restaurant in the world
New Bridge of Ronda
A horse drawn carriage around Seville
Picasso Museum, Barcelona
Sagrada Familia, Gaudi – the God's Architect's masterpiece
Serrated mountains of Montserrat
In Pals, Spain
Barcelona Port at sunset
We made our way to Aix-en-Provence, France – trying to find Lavender knowing very well it was past the season.  Spent a day in beautiful Gorde looking for the best Lavender soaps and herb-de-Provence. How can we forget Roussillon and the wonderful ochre hills and how beautiful it was there. We drove up to Cote de Azur and spent a few glorious days in the French Riviera.  We did a day trip to Eden Roc, had lunch looking at the waves and the big yachts.  Took the train to small and glamorous nation of Monaco and marveled at how clean it was, we saw the Prince's collection of fun and fast cars and had French macaroons. We spent a day in Saint Tropez strolling the street and markets totally oblivious to the fact that there are sandy white beaches nearby.  Our last stop was a few days in Paris exploring the museums and cafes in town.
The beautiful fountains and plane tree lined Cours Mirabeau in the main boulevard at the center of the Aix-en-Provence
Lavender fields near Sault
Sunflowers near Aix-en-Provence
Ochre Hills of Roussillon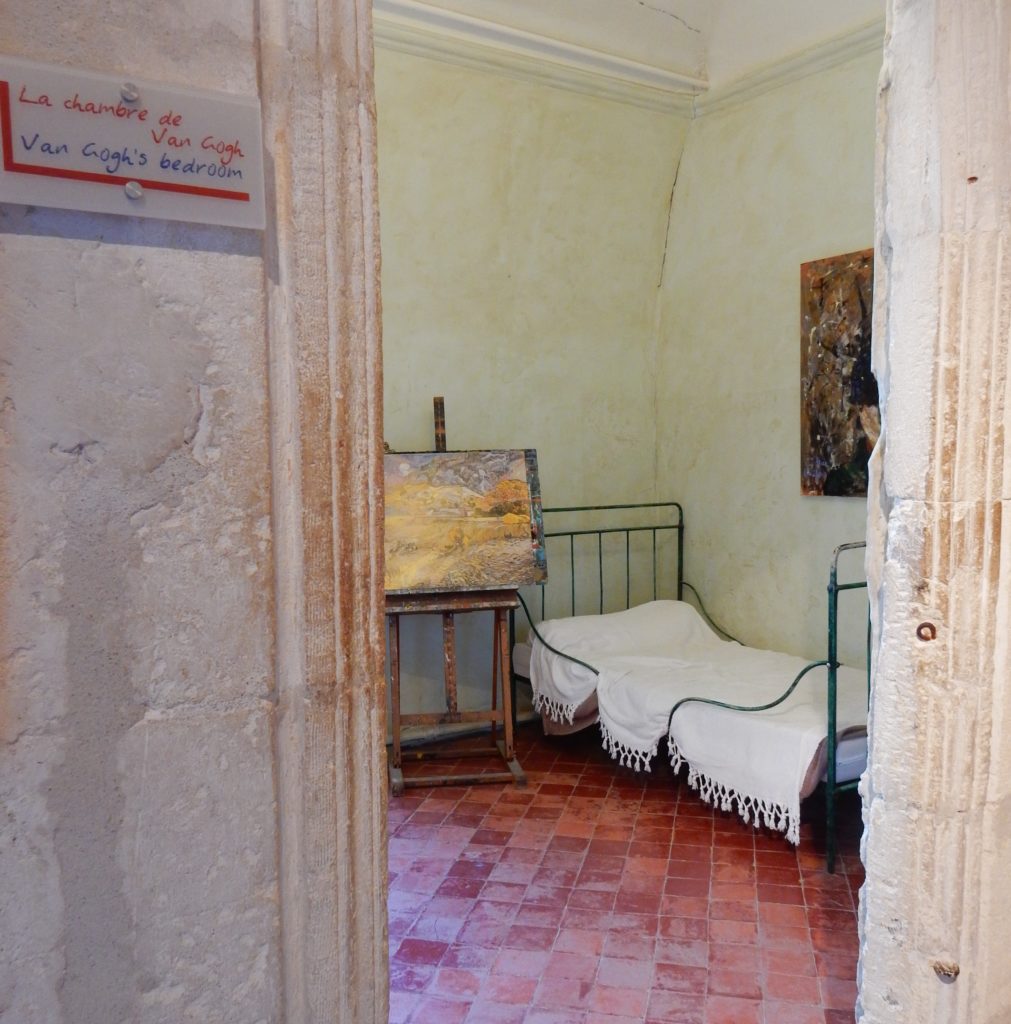 Visiting Van Gogh near Saint Remy de Provence
Nice Port
Saint Tropez Port
William Grover-Williams who drove a Bugatti Type 35B painted dark green at the 1929 Monaco Grand Prix and won
Our favorite meal at the Eden Roc in Antibes
Monets' Water Lilies in Musee de l'Orangerie
Gilded gate at Palace of Versailles, France
Louvre, Paris
Paris is always a good idea!
Local micro getaways
We have explored Dallas a little more this past year, from kayaking at the white rock lake, a safari in Fossil Rim to visiting the various museums in and around Dallas.  Dallas is home to more restaurants per capita than any other U.S. and is known as the mecca of dining, we went Outside Suburbia to explore some of these foodie favorite joints.
Docked boats in White Rock Lake, Dallas
Encounter with Giraffe, Zebra.. in Safari in the Southwest at Fossil Rim
Our quick visit to San Francisco during the Thanksgiving break did not disappoint, it was clear skies and amazing postcard views of the Golden Gate Bridge.
View of the Golden Gate bridge from Baker's beach in San Francisco
Winter
We were in French Polynesia for the Christmas and stayed in a water bungalow that accommodated our family of four, it was our dream destination our Familymoon.  We enjoyed waking up to the Sun, the sounds of the cock a doodle doos and the water lapping on the stilts of our very comfortable water huts. We loved being spoilt in Bora Bora and enjoyed exploring the verdant mountains of Moorea. Kids enjoyed the clear waters where we saw tropical fishes, reef sharks and stingrays right by our feet.  They learnt to paddleboard in the beautiful blue shallow lagoon waters.
Sunset at the Hilton Bora Bora, French Polynesia
My vision for OutsideSuburbia for 2016 is make it more of an online magazine and less of a personal journal.  I have always enjoyed reading blogs whether travel or fashion related, I like getting trusted opinions rather than advertised material, where it is almost like getting advice from a friend.  So I wanted to create and contribute and decided to join the world of Travel blogging. When I initially started blogging, it was more of a personal journal of our family travels. But I love featuring other families and their travels in and outside their Suburbia and hope to grow this part of the blog in 2016.  So you get to read Travel stories by not just our family but other wanderlust families who may or may not have a blog of their own, but have a case of wanderlust! Here is to an awesome 2016!! Happy travels!