Many of us don't get the amount of rest and relaxation that we need and deserve. It's vital to take care of yourself so that you're able to perform to the best of your ability at work, in the gym, and at home. Dallas is home to an amazing array of spas and wellness centers so you can completely focus on you. You are sure to experience restoration of body, mind, and spirit when you visit any one of these Best Spas in Dallas.
Green Lotus Spa & Retreat
4447 N Central Expy
http://www.greenlotusspadallas.com/
This spa is conveniently located off of the highway, and you'd never know you were that close to the hustle and bustle! They offer prenatal massage, cupping, cranio sacral massage, and are accepting of nonbinary individuals. We love that they are an environmentally friendly business.
Avy's Day Spa
2650 Cedar Springs Rd
http://www.avysdayspa.com/
This day spa is known for their Instagram worthy manicures and pedicures. There is no better place to get your nails done in Dallas! They even host events here like "Sushi & Spa" where you can enjoy sushi, sake, and live demonstrations from a professional sushi chef.
Sage Massage Studio
3525 Cedar Springs Rd
http://sagemassagestudio.com/
This massage studio is located inside of a re-purposed home which makes it feel very comforting from the moment you walk through the door. Everybody who has gotten a massage from Cemetria boasts of her magical healing abilities, so you should definitely consider coming out to this spa.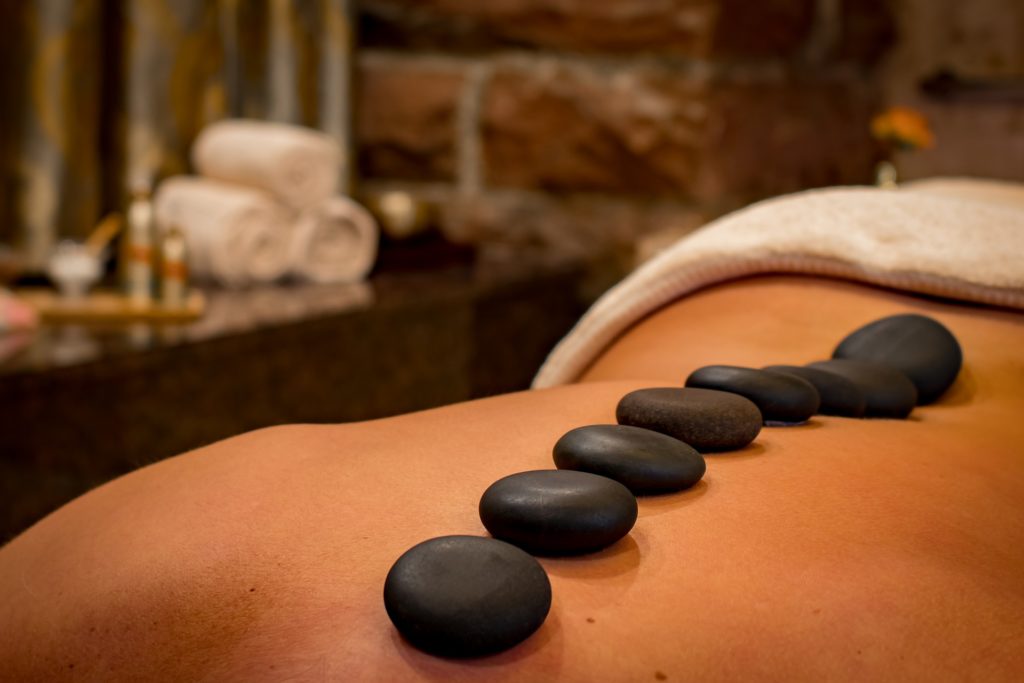 Spa810
2222 McKinney Ave
https://www.spa810.com/
If you want to improve your skin, the hydro facials at this spa are getting rave reviews across the board. There are unique treatments here too, like what is offered with their aromatherapy pod. If you're not familiar, you lay into a pod that is then infused with a mixture of essential oils for relaxation or a specific ailment.
The Dream Spa
6301 Gaston Ave
https://thedreamspa.com/
Here is another great option for those who are looking for a talented facialist in Dallas. Carolyn is something of a miracle worker who explains each step so you're never in the dark about what's happening. You'll leave with free samples of high quality products, and you can't go wrong with a goodie bag like that if you're into skincare! The massage after the facial is the perfect way to end this service.
Infinite Possibilities Spa
6465 E Mockingbird Ln
http://www.infinitepossibilitiesspa.com/
This spa hosts private parties, so it's perfect for those who happen to be planning a girls day or special event like a bachelorette party. One of their specialties here are eyelash extensions, and if you've been on social media at all, you know that this is the new trend. Why not try it out? LaToya is well versed in all things skin, so don't miss out on the exquisite TLC experience that is offered here.
Vis à Vis Day Spa & Med Spa
2815 Allen St
http://www.spavisavis.com/
This spa offers float therapy! If you've never seen it before, you're essentially isolated from sound and light inside of a tank of water enhanced with calming epsom salts. It is especially beneficial for those suffering from anxiety and depression because it is such a soothing experience from start to finish. A lot of the services are done out in the open as opposed to in a private room, so that is something to keep in mind if you are highly sensitive.
Luxury On Lovers
4703 W Lovers Ln
http://www.luxuryonlovers.com/
There is a beautiful selection of handmade jewelry and accessories to choose from here, so don't be afraid to treat yourself during your visit. They offer a wide variety of beauty services that aren't offered at all spas like Botox and other injectables. They are great at keep up with all of the current trends while keeping an elegant and classic environment for customers to enjoy.
Hawaii Thai Massage & Spa
5934 Royal Ln
https://hawaii-thaimassage.com/
Thai massage is very unique when compared to the usual method of massage that most Americans are used to. The difference is that they focus a lot more on reflexology and stretching the body. They also specialize in massage for sports injuries and soreness from physical activity, so be sure to keep this in mind if you're very active.
Riviera Spa
4514 Travis St
https://rivieraspadallas.com/
Everything about the Riviera Spa is classy! It is one of the best Spas in Dallas. From the chandeliers to the ambient lighting, you will feel instantly relaxed here. They offer signature massage packages that you can customize based on what you're looking for. While this is an options that's a bit more expensive, we believe you will find it to be worth every penny when you experience the results that many others have.
All the Spas listed here have great reviews from both locals and tourists, so you can feel confident that these are some of the best Spas in the Dallas Fort Worth area. Why drive in traffic and ruin you zen, when you can take a limo for your Spa date.  Whether it is a romantic couples Spa date or a mom and daughter Spa time or celebration with a group of girlfriends, you can take the Dallas Party Bus and arrive in style.  You can check them out for information on other local events and attractions as well as how to experience them in the most convenient fashion possible.
PIN IT FOR LATER
Note: This post may contain affiliate links, partnership or sponsored content. If you purchase an item via one of these links, we may receive a small commission at no extra charge to you. But as always images and opinions are our own. For more information on our affiliates and privacy policy at Outside Suburbia see here.
CONNECT WITH US