Allow me to introduce you to Outside Suburbia Family Travel – we are Priya, Vinod, Sneha and D. We are your average part-time travelers, neither backpackers nor jetsetters, just your regular working for the weekend kinda people with a passion to see the world… to explore, experience and enjoy… one trip at a time! I started this blog in 2015 but we have been traveling as a family long before that, we look Ms. Peachy on her first trip to Washington DC and California when she was only 3 months old! I took her on a mom and daughter trip to France and Italy when she was 3 years old 🙂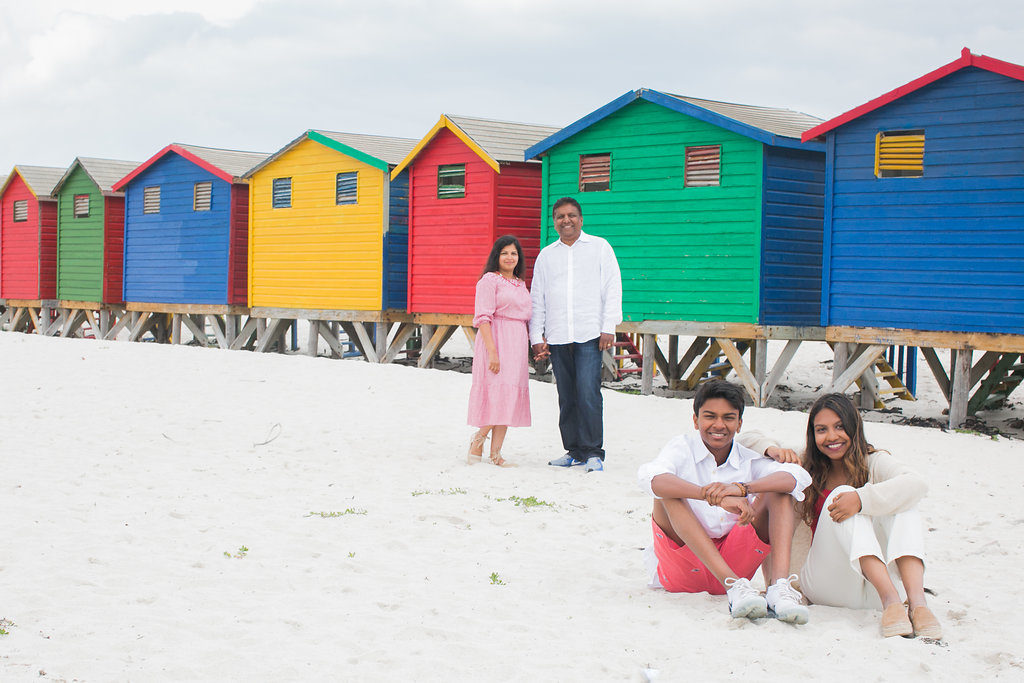 Most families travel, whether it is to theme parks, a road trip, camping trip or grandma's house for the holidays… if we didn't move, we would grow roots like trees, traveling is in our nature… our family is no different. I hold on to my travel experiences in the form of photos and words and now share them on this website… Here is a little intro to our family travel blog & story…
Outside Suburbia family travel & blog
We live in Plano, a suburb, and find ourselves exploring Dallas and beyond during weekends and school breaks – hence the name Outside Suburbia. Anywhere we travel, we travel as a family other than the occasional girls' trip or business trips. We try to go somewhere new, seek new adventures at least twice a year – since we still have to show up at our jobs and schools. We dream of taking a sabbatical – a family gap year to travel the world, maybe visit a few countries in Asia, get to Alaska or Antarctica! A girl can dream right?! Till then it is two weeks at a time of fully-packed holidays for us!
We believe in making every trip memorable, we splurge a little for a meal or an experience that makes for a lasting memory of that trip – something that we will be talking about and reminiscing years after the trip. We visit the famous landmarks that are on the guidebooks, but we also go off the beaten path and look for more authentic experiences.
We always try to find the best value for the money, we do like our nice hotels and comfy sheets but we look for ways to stretch our travel dollars to get the best experience possible. After visiting Kasbah Tamadot last year, my goal moving forward is to find and support boutique hotels and establishments that make an effort to be sustainable and make an effort to impact social economies.
Vinod
The leader of our pack is a businessman and entrepreneur who has taken a keen interest in photography after our trip to Iceland. His favorite is wildlife photography and he often talks about returning to Africa for more Safari trips. He has no patience for lifestyle shots, especially Instagrammy ones, you will not find him on any social media, he is pretty old school.
He loves the Dallas Cowboys and he would rather meet friends for a drink or meal than spend time on Instagram or Facebook. He is a super sweet guy who tries to make travel experiences the best possible for our family and keeps me straight when I try to pack our days with too much activity. He keeps me grounded. In short, he is the sane one!
Ms. Peachy
Sneha is our firstborn, I have referred to her as Ms. Teen or Ms. Peachy on here. She is smart, and hardworking and currently studying Genetics in California. Her first trip was to Yosemite when she was 3 months old, then to Antiqua when she was a toddler. She traveled like a pro to Italy, France, Netherlands, and Belgium when she was hardly 3, remembers none of it, and wants a doover!
She is the reason why our trips these days are to the West Coast. She loves art, writes for her school paper, and is very easygoing. I cherish my time with her and look forward to Mother's Day Tea, shopping, and one on one trips with her. Her favorite trips were to Scotland and Paris.
Dharin
Dharin who goes by D is our teenager who loves baseball, thanks to him we have no more Spring or Fall trips! He plays for his school team and it currently dominates our life. Bora Bora and the Maldives were his favorite trips and of course, a trip we did to South Walton, Florida with friends ranks high up there as well.
Anytime we travel, D makes it a point to check out a baseball game if it is in season or visit the ballpark. He has been to Fenway Park, Angels Stadium, Giants Stadium and to see spring training in Scottsdale, Arizona.
Priya
I'm a dreamer, a wanderer at heart – I love planning our yearly trips – whether it is reading travel books or blogs, planning the routes, the days, the meals, or the itinerary. I love to get out there and experience the world!  So many places to go!  My bucket list is big and seems to grow even more after starting this blog.
If I have to pick a couple of favorites – it would be Cascais, Provence and Italy, I want to go back and spend a few months wandering through all the little towns and enjoying the views and wine.
I loved being in the mountains especially during summer and fall, between Whistler, Vail, Whitefish, Jackson Hole…. I can't pick a favorite, love them all and would go back in a heartbeat. I have recently caught the National Park fever and got to 3 of them this year(Yellowstone, Grand Tetons and Glacier NP), feverishly working on getting to a few more. Chennai is home, so that is another place I want to go back to spend more time, maybe travel around in India, get to Nepal, Tibet, Bhutan.. like I said my list is endless!
Growing up travel meant camping and trekking trips with my Scout group and I looked forward to them eagerly come summer. Now it is our yearly family trips to popular places that are on everyone's bucket list, where we bond over a little history, some art, and gastronomy. I'm a computer Engineer by profession but I enjoy art, traveling, planning the travels, journaling and writing about our weekend micro getaways near Dallas and all the fun Outside Suburbia Family Travel! I'm the voice behind this blog.
We are good at planning things out and making the most of our days while allowing for some splurges and downtime along the way. We don't like to do the organized tours unless absolutely necessary, we like to charter our own course trying to make the most out of our days some times when we can't see it all or do it all, we just plan to make another trip back someday. That is another reason why I don't like to count countries or list how many States in the US we have visited – can you really check off a country if you have only visited for 2 weeks let alone 2 days?!
As much as I enjoy the anticipation, the planning, I love documenting and journaling these trips as well – and that is the sole reason why I started this blog – a return ticket to a journey! I make yearly photo albums of our family that catalogs our adventures, this blog just takes it one step further and helps me share my journals with whoever is interested in getting a little peek into our travels and tagging along with us on our Outside Suburbia family travel adventures…
Sift through these journals, itineraries and guides when planning your own trips. Hopefully, it will help make your travels extraordinary and enable you to experience and enjoy the world a little more responsibly and in style! Happy Travels!!
You live but once; you might as well make it awesome!
You can check out our posts here if you are looking for some travel inspiration! I'm active on social media, join me on Instagram, Twitter and Pinterest – would love for you to connect with us there and follow along on our adventures Inside and Outside Suburbia! Don't forget to sign up for the Newsletter!
See our About Page and if you would like to collaborate or work with us, drop us a line! We are always planning trips and have an endless list of places to visit. And don't forget to signup for our travel inspiration newsletter, that comes out once a month!
If you need some ideas for planning a custom travel itinerary, I can help, Email me!
We don't do a 'photoshoot' of places, but rather explore and experience and take a few photos along the way. Most of our travels are family trips where the focus was enjoying the sights, the destination not really about capturing the best photo of the location… we do our best to capture the place as we see it so you can experience it along with us.