Iceland fittingly called the land of Fire and Ice has some of the most remarkable landscapes on the planet. No wonder it keeps climbing up the charts for the best Adventure and Luxury vacation. From Glacier Hikes, Iceberg closeups, Walking between Continental plate – there is a gamut of easy adventures to be had while driving on the Ring Road in Iceland. The landscape changes every 30 minutes when you are driving around the island on the well-paved road.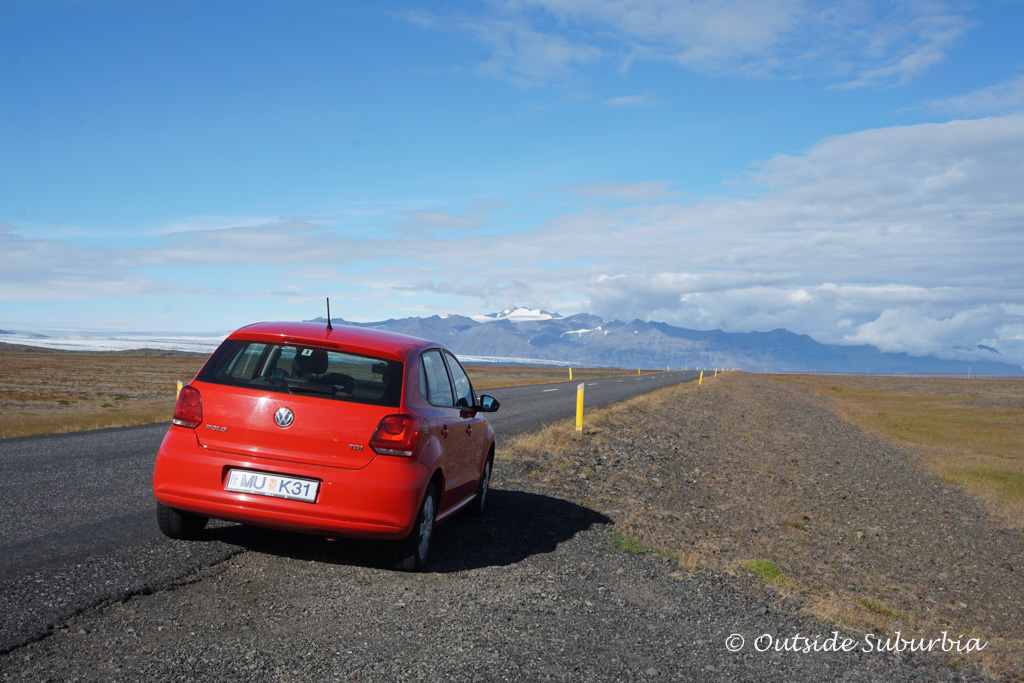 Many airlines are making it easy to get there directly – we even have a direct American Airlines from Dallas. Or you can take a 5-hour flight on Iceland Air from the US East coast airports. Iceland is also a popular setting for films and shows with the likes of Game of Thrones, Die Another Day, Prometheus and Lara Croft all having been filmed here. Here are 10 easy adventures in Iceland that you can enjoy while driving on the Ring Road! Make sure to add these stunning yet easy activities to your Iceland bucket list.
10 Best Attraction & Adventures by the Ring Road
(Add them to your Iceland bucket list)
Iceland is the perfect destination for families looking for some unique adventures and a little bit of luxury at the end of the day. Most them are easily available while you drive on the Ring Road that loops through Iceland's coastal towns and villages. Yes, you can climb inside a volcano, heli-ski from the top of a glacier cap, dive between the continents on crystal clear waters… in Iceland, but there is plenty to do for the average Traveler who can't do any of those. The most adventurous activity we did was our snow mobile ride on top a glacier that sits on a volcano.
From Water Fall chasing, watching a Geysir spout water into the air, hiking on Glaciers to visiting Volcanoes and smelling the bubbling mud pots to walking between the tectonic Plates – there are plenty of easy adventures in Iceland – 'Soft Adventures' as I like to call them, without having to get too adventurous.
Soft Adventures are the ones where Travelers don't need any special qualifications to enjoy the trip other than a desire for an unusual or memorable experience and in reasonably good health. And boy do you have them in Iceland! You can rent a car (See here for great deals from AutoEurope, you can save up to 30% and also get upgrades), drive along the ring road and stop at these easy Adventures in Iceland.
See a visual story of the spectacular adventures in Iceland
1. Swim or Walk in between continents
Iceland is divided by the Mid-Atlantic Rift – some parts of it, such as the Westfjords and Reyjavík, are on the North American tectonic plate, while others, such as Vatnajökull glacier and the East Fjords, are on the Eurasian plate. Iceland is the only place in the world where this rift is above sea-level, and nowhere can you see the edges of both plates as clearly as in Þingvellir. The tectonic plates move apart at approximately 2.5 centimeters a year and have done for millenniums. The effects of this movement are very clear within the Þingvellir National park.
The ravines opened by the tectonic movement fill with the meltwater from Langjökull glacier, which has traveled underground for decades through porous lava rock, undergoing a very thorough filtration process. When it enters the ravines, therefore, it is pristine and crystal clear.
The most famous one of these ravines and the only one it is permitted to snorkel or dive in is Silfra. Swimming in between the tectonic plates still remains in our Iceland bucket list, our kids loved the idea of walking in between continents. We followed the trail in Þingvellir to Oxarar falls – Oxararfoss to walk between the continental plates.
2. Go Waterfall chasing
Iceland's waterfalls rival any other country in sheer power and raw beauty. The falls range from powerful and wide monsters like Dettifoss, Gullfoss, Goðafoss and many more unnamed ones that you will discover when driving around on the ring round. You can even walk behind one – Seljalandsfoss spills over a former sea cliff, if you can manage to scramble behind the falls you'll find a huge cavity with moss, ferns and experience the beauty of the misty veil of water.
3. Get up close with the Icebergs
It is not often you can drive up to see enormous bobbing chunks of blue ice, it is an incredible experience. Take a boat tour on the Jökulsárlón Glacier Lagoon or the nearby smaller Fjallsárlón Glacier Lagoon. The Zodiac boats get you up close to the ice than the Amphibian boats, we saw an Ice shelf calving while we were there.
Stroll along the Diamond beach which is a black sand beach strewn with iceberg glistening and watch the icebergs as they drift by and out to sea. Plan to stay in Vik, in South Iceland for at least a couple of nights since it is easy to get to many of the easy adventures in Iceland that are around the Southern part of the country.
4. Hike on a Glacier
Vatnajökull is an 8,100 sq km dome of ice, about one-twelfth of Iceland's surface and up to 800m thick. To explore these gigantic glaciers, hire a mountain guide, who will provide the gear and steer you safely through the many crevasses and pinnacles.
Our guide from Icelandic Mountain Guides was awesome. He got us set up with the necessary equipment and showed us how to walk with crampons on the slippery ice. We explored the landscape of glacier ice, deep crevasses, and water cauldrons on Vatnajökull Glacier in Skaftafell National Park during our glacier hike in Iceland.
5. Journey to the center of the earth in Snæfellsjökull
Snæfellsjökull is a 700,000-year-old stratovolcano with a glacier covering its summit in western Iceland. The mountain is one of the most famous sites of Iceland, primarily due to the novel Journey to the Center of the Earth by Jules Verne, in which the protagonists find the entrance to a passage leading to the center of the earth on Snæfellsjökull. This perfect snow-capped volcanic cone now boasts a ski tow and snowmobile tours to its 1,446m summit crater. In and around its national park you can hike along cliffs of jointed basalt columns, past sea stacks, craters and plenty of rugged lava.
6. See Trolls and Puffins
Reynisfjall is a mountain west of the village Vik. The south and west side of the mountain features fascinating columnar basalt and two caves. The plant Garden Angelica grows in the steep cliffs, numerous Puffins and Fulmars breed here. The trolls at Reynisdrangar are 66 meters high rock pillars that jot out of the ocean south of Mt. Reynisfjall. The pillars are best viewed from Vik, but it is also possible to view them from the west side. The driving distance from Vik around the mountain Reynisfjall to the west is about 6 miles from the Ring road.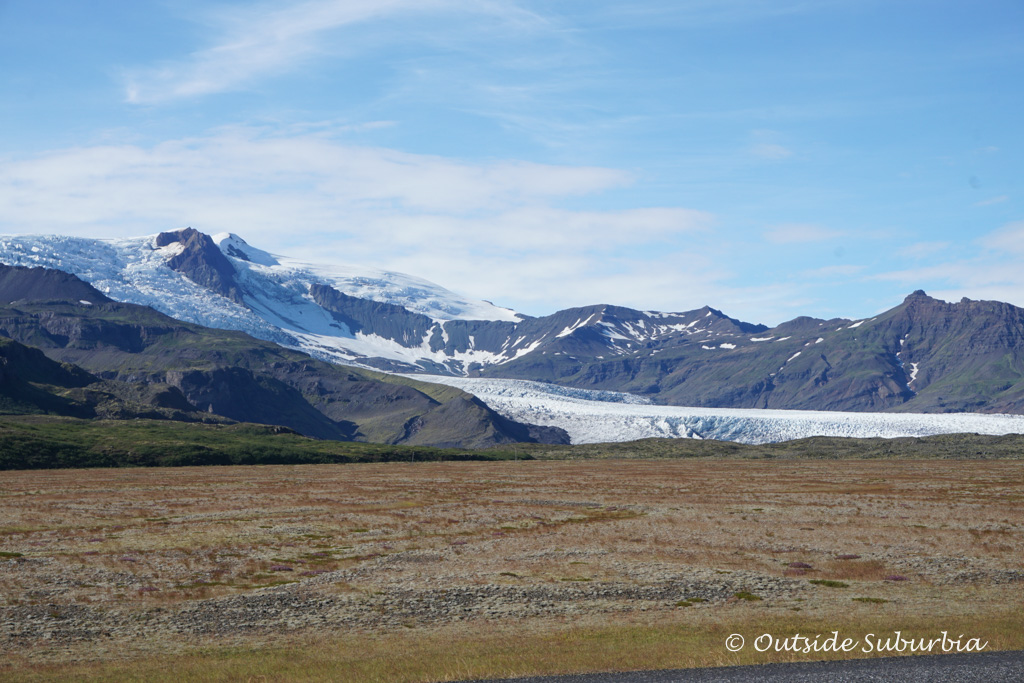 An Icelandic folk tale tells us that two trolls that lived in the mountain, one night tried to pull in a big ship from the sea, but the seamen repelled with so much force that the trolls spent the whole night in a tug of war, wounding up being exposed to the sun at dawn and turning into stones. Be extremely careful at the beach on both sides of Reynisfjall mountain. The undertow is very strong.
Beach Reynisfjara is spectacular, offering a view of the Reynisdrangar columns from another angle. Dyrhólaey rises from the sea to the west and a famous cave, Halsanefshellir – formed by columnar basalt – lurks by the seashore. You can climb up the basalt columns near the cave to get a closer look at the Trolls of Reynisdrangar. We stayed in a Lighthouse and woke up views of the Dyrhólaey and the black sand beach.
7. Make some friends
Icelandic horses are the friendliest and stylish horses in the world! There's always a herd of free-running horses or sheep that you will see while driving around the island. Pullover to the side of the road if you spot these beautiful creatures and spend some time making friends. They are absolutely adorable and pose well for the camera too.
8. Visit North Iceland to watch whales
Many towns of the North are dedicated to marine life. The Húsavík Whale Museum and the Seal Center in Hvammstangi are two options for visitors. Close by in the northern reaches of the Vatnajökull National Park is the impressive Ásbyrgi Canyon, as well as the Dettifoss Waterfall—the most powerful in Europe. The nearby Lake Mývatn and its surrounding wetlands have an exceptional variety of waterbirds and rock formations.
Not enough time to get to the North, you can plan a day trip to North Iceland with Air Iceland and visit these amazing places. This is one easy adventure in Iceland that most people miss out on!
9. See the dancing Aurora Borealis
From late August to March the dancing Northern Lights can be seen in Iceland. This celestial light show needs a clear, dark sky away from light sources. The solar particles that collide with the earth's atmosphere work in cycles, so you have to check the forecast and allow plenty of time and be patient. We were there in summer and didn't get to see the Northern Lights and hoping to make it back soon.
10. Relax in the blue lagoon
After all those adventures in Iceland, you should plan for someplace to relax those tired bones. One of the most popular attractions in Iceland is actually man-made but don't let that deter you – people flock to bathe in the milky blue waters of the ethereal Blue Lagoon. After all those adventures you might need and most definitely deserve that therapeutic soak in the powder-blue geothermal seawater.
Don't miss these when visiting Iceland
Don't forget to get some Icelandic Souvenirs and try the famous Icelandic Lamp soup and seafood before you leave. Woolen Icelandic sweaters, or lopapeysa, are worn by almost everybody in Iceland and easy to find in Laugavegur -Reykjavik's Main Shopping Street.
Another experience you shouldn't miss is tasting tomatoes in Friðheimar Farm and Icelandic Skyr. Skyr – made of pasteurized skimmed milk and a bacteria culture similar to yogurt, skyr is rich creamy. You can see our itinerary for more ideas to plan your Easy Adventure to Iceland!
Book your Iceland adventures here:
Other Iceland Tours
Where to Stay in Iceland
We stayed for 3 nights at the Icelandair Hotel in Vik, a modern hotel with floor to ceiling windows and a nice restaurant where we had the best Icelandic lamb soup. Icelandair has a few other hotels around the country as well if you plan to stay in the West or North Iceland.
We spent 2 nights inside Þingvellir National Park on the "Golden Circle" route of Iceland inside the ION Adventure and Luxury hotel. ION would also be the perfect place from where you can see the Northern Lights if you are traveling in the winter months.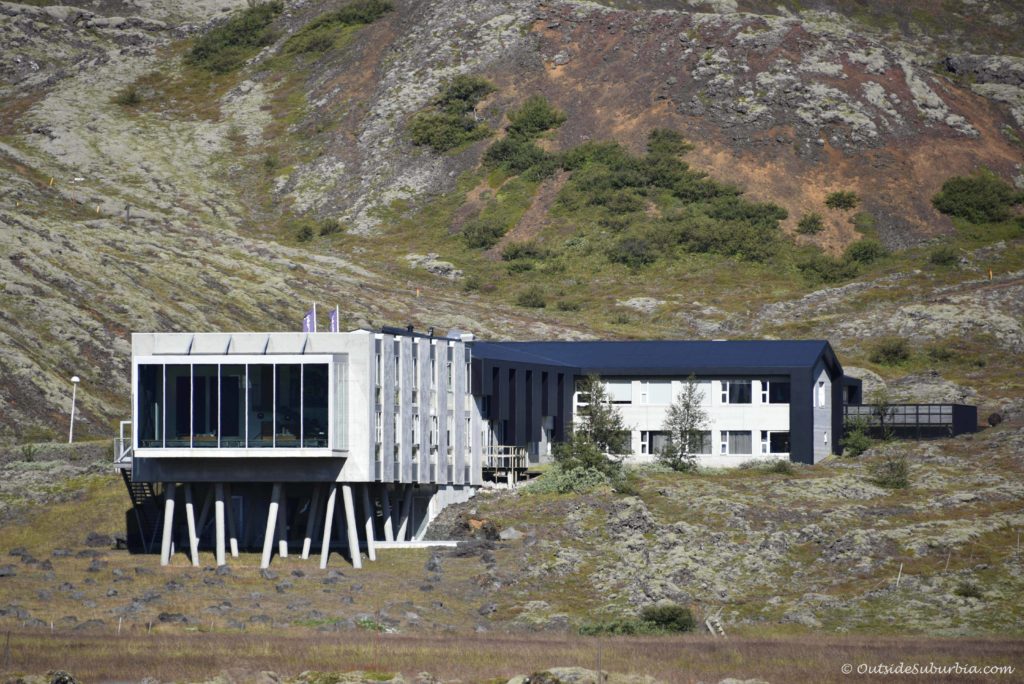 We spent 2 nights in Reykjavik at Hotel Holt located right in the heart of the city, we walked to cafes and Laugavegur shopping Street shopping area nearby. Iceland has a very strong coffee culture and some amazing coffee shops. It was a nice, small hotel in a residential neighborhood just a few blocks away from shops and cafes. It was a nicely decorated hotel with old architecture and a lovely setting and excellent buffet breakfast and evening happy hour. We even had a view of the Hallgrimskirkja church from our room.
How to get around Iceland
We rented a car and drove around the Ring Road in Iceland and had no issues. This gave us the flexibility of stopping at many places to photograph and explore further. We had a few tours pre-booked – you can find some of our favorite ones here. The best part was just driving through such an amazing landscape. We can't wait to go back for more 'easy' adventures in Iceland.
PIN IT FOR LATER
Note: This post may contain affiliate links, partnership or sponsored content. If you purchase an item via one of these links, we may receive a small commission at no extra charge to you. But as always images and opinions are our own. For more information on our affiliates and privacy policy at Outside Suburbia see here.
Follow Outside Suburbia on
Instagram | Facebook | Twitter | Pinterest | Tripadvisor