Dallas is many hours from nice beaches, National Parks and the mountains, but there are still plenty of choices for a Texas weekend getaway. Over the years we have been on quite a few Spring Getaways near Dallas, after all, we have lived here for over 20 years. Here are some of our favorites Texas weekend getaways including a few kid friendly luxury family resorts near Dallas that are a vacation in itself. While you can go on these Texas road trips any time of the year, Spring is really an amazing time for a Texas Road Trip and Weekend Getaways near Dallas since the sides and medians of the highways are blooming with bluebonnets and other wildflowers.
See a Visual Story of a few Texas Road Trips Ideas here
Day trips from Dallas
Just a short trip from Dallas these towns are perfect for a day trip. From dinosaur footprints to Tulips and Lavender to Cowtown culture and cattle drives, there is no shortage of things to do in DFW and surrounding areas.
Pilot Point
Spring is usually when we North Texans begin searching for bluebonnet fields to take our spring pictures, instead head to Texas Tulips in Pilot Point for your Easter or Spring pictures. It's a European floral paradise right in the heart of North Texas with rows upon rows of yellow, white and pink tulips blossoming. Owners Pieter and Petra Koeman, who are originally from the Netherlands, brought a piece of their home to Texas by opening Texas-Tulips.
Fort Worth
There is plenty to do in Dallas's twin city of Fort Worth. From visiting the Stockyards to Sundance Square, there are plenty of experiences for the entire family. Walking along the red-brick streets, people-watching will keep visitors busy for hours. The cattle drives are held daily at 11:30 a.m. and 4 p.m. along Exchange Avenue in the Stockyards National Historic District. Fort Worth is a perfect day trip from Dallas.
Kids will love the Fort Worth Museum of Science and History (fwmuseum.org). The world-renowned Kimbell Art Museum ( kimbellart.org) displays art from antiquity to modern times and the Fort Worth Modern Art Museum presents modern art in a gorgeous setting. You will need more than one weekend to get through all the fun things to do in Fort Worth. Don't miss the Japanese gardens, it is one of the best places to see cherry blossoms in DFW.
Frisco
Frisco, a Dallas suburb just a few miles north of Dallas has attractions, restaurants, sporting venues and lots of art to keep families busy for the week. It makes for a great place to enjoy a staycation – you don't have to go faraway places to find adventure, sometimes they can be found closer to home! There is plenty to keep the kids busy from iFly an indoor skydiving experience, Kartland Performance Indoor Raceway an indoor Go-karting, the Frisco Discovery Center, and my favorite hidden gem – a collection of contemporary sculptures by prominent Texas artists. You can find more details here: all the fun things to do in Frisco.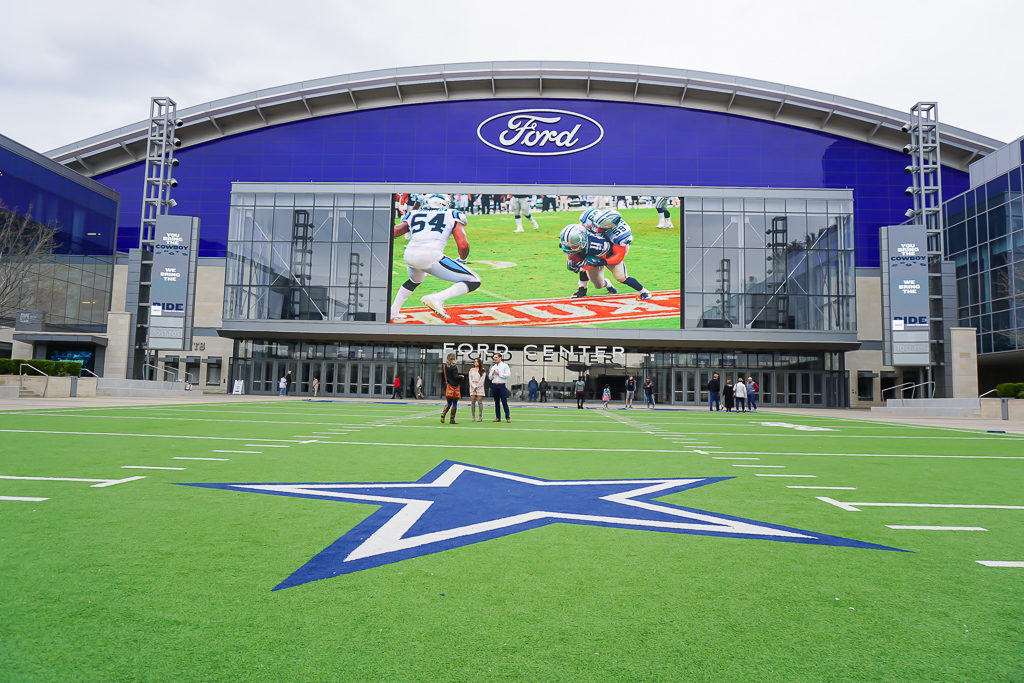 Cedar Hill State Park
Cedar Hill State Park is located just ten miles southwest of Dallas on FM 1382 and the eastern shore of Joe Pool Lake in Cedar Hill, Texas. This State Park near Dallas is the perfect respite from the hustle and bustle of the city. There are campsites, fishing spots and hiking trails. Adults and kids might enjoy Geocaching, a modern-day treasure hunt where you use a smartphone to find the cache aka hidden treasures. The best part of the state park IMO is you can go for a swim, launch a boat and enjoy some quiet time or fish from the shore for which you don't need a fishing license. It is also a great spot to catch a Texas sunset over the lake.
Glen Rose
Glen Rose is best known as the home of Fossil Rim, a 1650-acre wildlife preserve with over 100 exotic, threatened and endangered animals that roam freely in the Wildlife Center pastures. The self-drive through the preserve is up to 9.5 miles long and can take three hours to complete – it is a unique Safari experience in the Southwest. You can even stay overnight in one of their camps and lodges for a true safari experience.
Glen Rose is also home to some excellent golf courses, good bluegrass music, and Dinosaur Valley State Park where you can hike and bike on scenic trails. At the Dinosaur Valley State Park you can trace the footprints left by dinosaurs in the bed of the Paluxy River in what is believed to be the edge of the ancient ocean millions of years ago.
Grapevine
Grapevine, Texas is just a few minutes from the Dallas International airport with a quaint main street that is home to wine tasting rooms, one of a kind shops, galleries, a vintage railroad, all anchored by a Glockenspiel Clock Tower. It is a great place to visit during Christmas, after all, Grapevine is called the Christmas capital of Texas!
Ennis
Ennis is known as "The Bluebonnet City" has some of the best bluebonnet patches and is only 45 minutes away depending on traffic. Come Spring the Ennis Garden Club details out the best wildflower viewing areas for the eager photographers, making it easy to find those photo spots.
Ennis is the best place to take photos of Bluebonnets, the Texas State flower. See this post to find the best Ennis Bluebonnet Trails. Ennis is also home to the Texas Motorplex, drawing in annual crowds in over 500,000 fans, it is one of the finest racetracks in the nation. Races are held almost every weekend from February to November.
Other towns in Texas for seeing Bluebonnets.
Tyler
The Azalea and Spring Flower Trail in Tyler is a 10-mile long Trail guiding visitors through neighborhoods of quaint brick streets, historic homes and residential gardens filled with blooming azaleas, dogwoods and tulips. The Azalea and Spring Flower Trail usually runs from mid-March to April. Plan a trip this weekend and you might even spot an Azalea Belle or two, the official greeters of the Azalea Trail dressed in antebellum gowns. You can also go during the fall to see some fall colors.
See photos from the Tyler Rose Garden, the best public Rose Garden in the US.
Gainesville
Lavender Ridge Farms is located 8 miles east of Gainesville, Texas. It is a beautiful hour's drive through the countryside with farms and open skies that we Texans love. Originally a strawberry and melon farm in the 1920's & 1930's, Lavender Ridge Farms opened in 2006 as a lavender, cut-flower, and herb farm. Run by siblings Jerry Ware and Jane Dane, the land here has been in the family for over 150 years and will be for many years to come.
Apart from the lavender they also have a variety of perennials and lots of birds and hummingbirds visiting. It is a small farm where you can pick your own lavender; shop for herbs, vegetables, botanicals, and enjoy some lavender cheesecake at their cafe.
Granbury
One hour southwest off Highway 377 is the quaint town of Granbury. You can spend the day shopping and exploring the stores in the vibrant downtown square. There is even an old jailhouse on the square. Grandbury makes for a lovely day trip from Dallas but if you want to make it a weekend getaway, you can stay in one of the many bed and breakfasts or inns. You can then go on a ghost tour and catch a show at the historic Brazos Drive-In movie theater or a production at the beautifully 1886 Opera House.
McKinney
Located in the suburbs 35 miles north of downtown Dallas, McKinney makes for another great getaway from Dallas. You can visit for an evening or spend a weekend away from Dallas! The downtown square is charming with a small-town vibe with many quaint shops, boutiques, and great dining options. It has a courthouse in the middle, many stores with exposed brick walls, and great for antique shopping. Some of our favorites include Harvest Seasonal Kitchen Cadillac Pizza Pub, Landon Winery and the Emporiums Pies, which has the best slice pies.
Not too far is Heard Natural Science Museum and Wildlife Sanctuary, a 289-acre nature preserve with miles of nature trails, a butterfly house and other indoor exhibits. While summers can be too hot, it makes for a great place for families to spend spring break in Dallas with kids.
Plano
Plano is home to us. We love exploring our neighborhood and obviously would recommend Plano as a weekend getaway or to visit for a day. One of our favorites in hiking the many trails in Plano – Arbor Hills Nature Preserve (Pictured below is a photo from a spring hike) is a favorite.
With a backdrop of historic buildings and served by the Dart Rail Downtown Plano is a great way to explore Plano. There are performing arts centers, galleries, event venues, and many unique shops and restaurants. Plano has a vibrant restaurant scene! In fact, one of our favorite pastimes during the weekends is trying different restaurants. There is always something new to try!
Family Weekend Getaways in Texas near Dallas
Weekend getaways in Texas make for an inexpensive way to get away for a few days and enjoy some time outdoors with the family. The following state parks and cities are a few hours drive away from Dallas and are great for family vacations and getaways in Texas. The Big Bend National Park is an 8-hour drive away and you would need more than a 3 day weekend to cover it, only including it here for reference. But the rest you can easily tackle in a weekend.
Enchanted Rock State Park
Enchanted Rock in the Hill Country of Texas is 250 miles away and perfect for a weekend road trip from Dallas. If you leave early enough on a Friday, you can get to Fredericksburg in about 4 hours and hike up the Enchanted Rock State Park Saturday morning. Enchanted Rock State Park's massive pink granite dome has drawn hikers and rock climbers to scale its magical rock formations for years.
Enchanted Rock covers approximately 640 acres and rises approximately 425 feet above the surrounding terrain to an elevation of 1,825 feet above sea level. It is the largest such pink granite monadnock (an isolated rock, mountain or hill) in the United States. Folklore of local Tonkawa, Apache and Comanche tribes believe in the magical and spiritual powers of the rock and that is where it gets its name "Enchanted Rock" from. You can head to a resort in either Fredericksburg or San Antonio after the hike to spend the rest of the weekend.
See other Texas State Parks that we love (there are over 80 state parks in Texas, we recommend you visit these 15 parks to start with)
SPRING TIP: Take the Willow City Loop, a scenic side-trip off State Highway 16 on the way to or from Fredericksburg or Enchanted Rock State Natural Area. During late March and early April, the two-lane highway is often bumper-to-bumper with bluebonnet lovers. It is considered one of the many springtime destinations in Texas. The winding drive will take you through canyons and meadows filled with bluebonnets and other wildflowers, before finally reconnecting with Highway 16.
Palo Duro Canyon State Park
Also called the Grand Canyon of Texas, the Palo Duro Canyon is the second largest canyon in the country. It lies in the heart of the Texas Panhandle, about 5-hour drive from Dallas. We are yet to make it here, hopefully, will happen this year. Palo Duro Canyon State Park is rugged, beautiful and colorful. Explore the canyon by foot, mountain bike, horse, or car. They have more than 30 miles of hiking trails in the park.
Caprock Canyons State Park
Stop at Caprock Canyons State Park to see the bison roam the plains. Located approximately 100 miles southeast of Amarillo, this park is home to the Texas Bison herd. The Bison are considered a keystone species within the prairie ecosystem.
Big Bend National Park
With over 800,000-acres and diverse terrains of the river, desert, and mountains Big Bend National Park in Texas deserves a visit. Big Bend National Park encompasses the largest protected area of the Chihuahuan Desert in the United States and nestles in a curve of the Rio Grande River between the U.S. and Mexico. It is after the bend in the river that the park was named after.
I'm kind of embarrassed to say that I'm yet to brave the 9-hour road trip from Dallas to visit this remote National Park. However, many of our friends have been and our favorite photographer regularly conducts workshops there. This is one of his photos from the Big Bend National Park. The park is huge, remote, isolated and light pollution is so less that you are guaranteed dark skies and starry nights.
Beavers Bend State Park Oklahoma
Just a scenic 3-hour drive from Dallas, Beavers Bend State Park and the area around the picturesque lake Broken Bow is perfect for a weekend in the wilderness. You can enjoy hiking, canoeing, fly fishing during the day and spend your evenings in luxury cabins with cabin chefs and even arrange for in-cabin massages during your getaway at Beavers Bend Oklahoma.
Located on a bend of the huge Broken Bow Lake, Beavers Bend is one of our favorites places for a quick getaway from Dallas, and have made the trip several times over the years. From a Girls' trip to a family weekend getaway, you can't go wrong here!
If we don't plan our travels in advance, we seem to always end up here for a last-minute getaway from Dallas, where else can you enjoy unplugged cozy and lazy cabin mornings and pine-scented backyards. Perfect Glamping spot!
Amarillo
Amarillo is a bit of a drive from the major cities in Texas, but well worth it. You can make your mark with spray paint at the famous Cadillac Ranch. Drive to nearby Palo Duro Canyon to see the Grand Canyon of Texas. Alibates Flint Quarries National Monument is not too far from Amarillo.
Austin
From shopping on funky South Congress Avenue to stand-up paddleboarding on Lady Bird Lake and seeing live music, there is always plenty to do in the capital of Texas. Once the sun begins to set, line up on the Congress Avenue Bridge in downtown Austin to witness a staggering 1.5 million Mexican free-tailed bats fly into the night sky from beneath the bridge, which takes place nightly from spring through fall. 
Explore the Texas State Capitol Complex at the Texas Capitol Visitors Center and visit the University of Texas at Austin if you have a high schooler like us. From BBQ to Tex-Mex to funky food trucks, the Austin food scene is diverse and can't be missed.
Do you like street art? see this post about all the awesome Austin Murals.
Fredericksburg
This popular German town is located in the Hill Country and is great if you like to browse in the many small shops, listen to live music, sample a wide variety of wines. If you like wine, you'll love Fredericksburg! It is home to more than 20 wineries and second only to Napa. The Texas Hill Country is actually home to over 45 wineries and vineyards and Fredericksburg is the epicenter of the Hill Country wine region.
There are more than two dozen wineries and tasting rooms located in Fredericksburg. If you are visiting during Spring make time for some wildflowers — Wild Seed Farms the nation's largest wildflower farm located just outside Fredericksburg. During the blooming season, it's a sea of red, blue, or yellow along HWY 290. You can walk the pathways that wind through the magnificent fields – perfect for a spring getaway near Dallas.
The German town puts together a great Oktoberfest first week of October with food and drink, dance contests, music, souvenirs and more! Fun for the whole family!
Weihnachten In Fredericksburg is three-day extravaganza, starting December 6 with a lighted parade down Main Street, pictures with Santa Claus, gingerbread house displays, and a Christmas Tree Forest of more than 60 decorated firs to wander through. There will be a few Christmas markets as well in Fredericksburg during this time, making it a perfect mini German getaway! See Dates & Details here.
Houston
Houston needs no introduction. If you make your way here for a Texas weekend getaway, you must visit the Space Center Houston. There were two tram choices – Houston Mission Control or Astronaut Training. We have been on both, the kids enjoyed the astronaut training where you get to visit the buildings on campus, with stops at the astronaut training facility and the Saturn V rocket.
We also make time for visiting Kemah Boardwalk for some fun rides and arcade games. The Houston Museum of Fine Arts and the Museum of Natural Science are good places to explore and exercise those brain cells. Galveston is just an hour away and you can easily add it as a day trip from Houston.
Port Aransas
Port Aransas located on the Texas coast is about two and half hours from San Antonio. It will be a 7-hour road trip from Dallas but I hear it is worth the drive. It is a beach town on Mustang Island, with a laid-back fishing village vibe. It's known for its Gulf of Mexico beaches, Nature Preserve and beach homes on stilts with ocean views. Roberts Point Park has an observation tower for bay views and dolphin sightings.
At Leonabelle Turnbull Birding Center, take a walk on the boardwalk that crosses alligator-inhabited wetlands which is home to birds like roseate spoonbills. You can take boats from Fisherman's Wharf to the secluded San José Island. Perfect for a family spring break trip in Texas!
San Antonio
San Antonio is one of our favorite destinations for a Texas Road trip – we have been to this underrated city in Texas a few times and every time there is always something new to discover. With all there is to see and do in San Antonio, you may want to save it for a long weekend or Spring break week. Just North of the city, stop by the Natural Bridge Caverns, the largest known commercial caverns in the state of Texas.
Formed by an underground river and later discovered and preserved, this attraction is full of history and discovery for families to enjoy. Plus, just outside, take a drive through the Natural Bridge Wildlife Ranch for up-close encounters with animals. Within the city limits of San Antonio, you have The Riverwalk, Fiesta Texas, the Alamo, Seaworld, San Antonio Zoo, Six Flags, and The Pearl, as I said earlier you can spend an entire week here and makes for a fantastic Spring getaway from Dallas.
San Marcos
If you are driving from Austin to San Antonio, you can't miss a shopping spree at The San Marcos Outlets. It is not only the largest outlet center in the United States, but you won't find many of these luxury designers or brand outlets anywhere else in Texas. There are 260 stores and amazing discounts here. Be sure to visit downtown San Marcos. Locally-owned shops, restaurants, bistros, and shopping — you are sure to find unique gifts, trendy boutiques, cool art, vintage clothing, one-of-a-kind jewelry.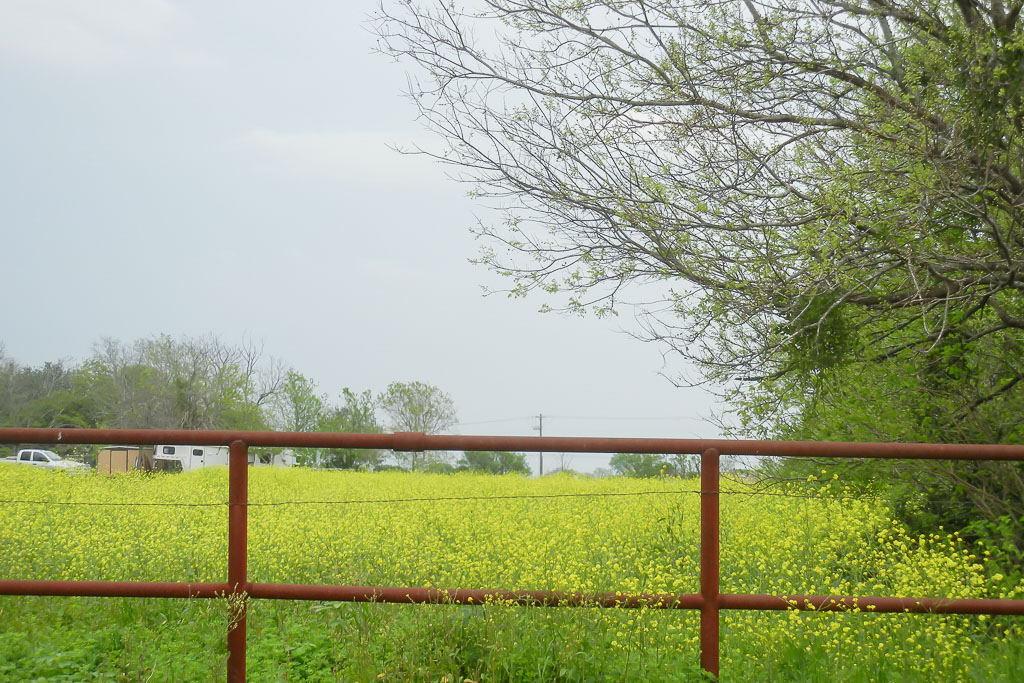 Waco
You will most likely drive through Waco on the way to Austin. Plan for a day here since there is plenty to do. For most people, the first stop in Waco is the Magnolia Silos. Owned by HGTV stars Chip and Joanna Gaines, the silos have shops, a bakery, and plenty of photo ops.
Stop at the Texas Ranger Hall of Fame and Museum that honors the white-hatted lawmen, Dr. Pepper Museum which tells the story of the popular soft drink invented here (also check out Dublin Dr. Pepper Bottling Plant, below) and the Texas Sports Hall of Fame that spotlights distinguished Texas athletes.
Stop by Collin Street bakery located on interstate 35 for some famous Texas pecan bread and fruit cakes, you can thank me later or you can ship me some of that bread!
Wimberley
Located on the Blanco River and Cypress Creek, Wimberley offers a lot of outdoor recreational activities like swimming, fishing, camping, hiking, nature walks, and horseback riding. One very popular spot is the swimming hole known as the "Blue Hole."
Located in Jacob's Well Natural Area the Blue Hole is an artesian spring that releases thousands of gallons of water a day and is the second-largest fully submerged cave in Texas with the deepest part of the cavern system at 140 feet deep.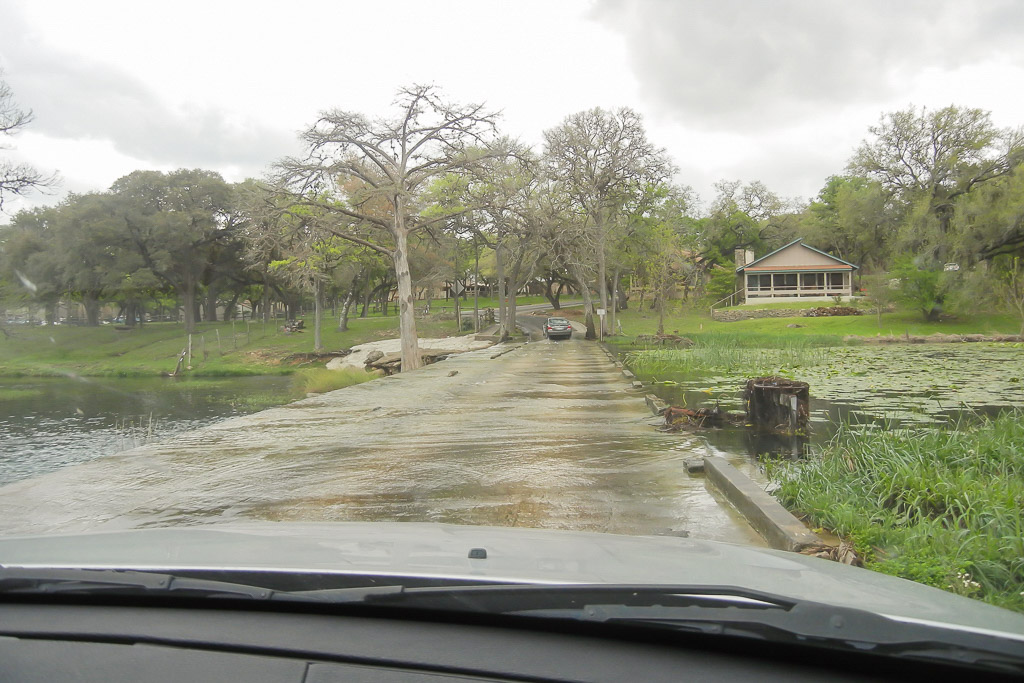 The downtown area in Wimberley is quaint with a number of shops, artists' galleries, and cute restaurants. Don't miss a visit to Wimberley Glassworks is known worldwide for its beautiful hand-blown glass art and lighting pieces. You will find many nice vacation rentals along the river — cabins, bed and breakfasts, and other nice accommodations. There are wineries and olive groves in the area, making it yet another perfect little town for a weekend getaway from Dallas. Wimberley is a hidden gem and makes for one of the best weekend getaways near Dallas!
Dallas
Last, but not least, is Dallas. We live here and love exploring the different areas during weekends. There are quite a few posts on the blog about our weekend day trips Outside Suburbia exploring Dallas. From the Dallas Museum of Art to the Sixth Floor Museum and the Perot Museum of Nature and Science there are lots of fun things to do in Dallas with kids. Don't miss the tulip season at the Dallas Arboretum (Dallas is a great spring break destination for families) and make time to catch a Texas sunset at the White Rock Lake.
Dallas also has some great spots for hiking in Nature Preserves and wooden areas. We love brunch at one of the many eclectic places in Bishop Arts district and always enjoy the Deep Ellum murals.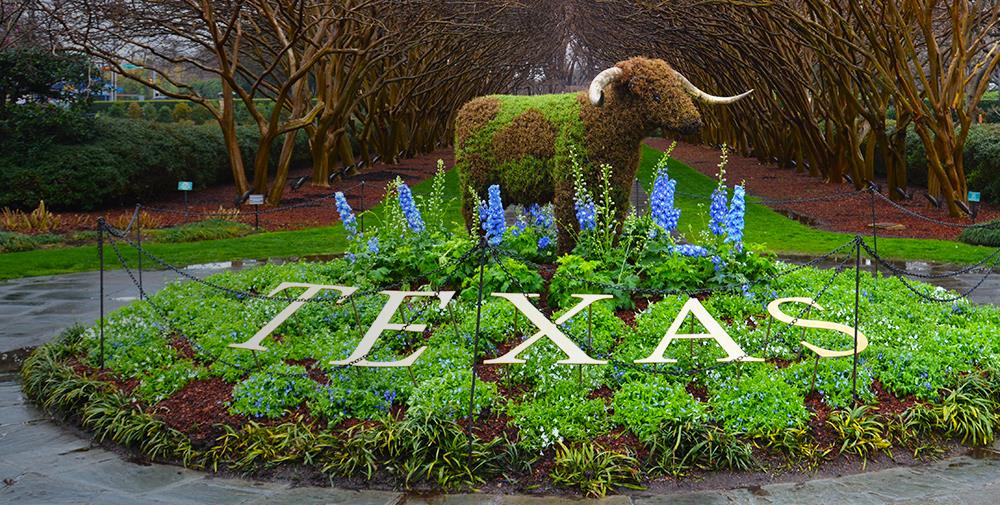 Family Resorts in Texas that are Perfect Vacation Destinations
Covering over 267,000 square miles from the Great Plains to the beaches of the Gulf Coast, "The Lone Star State" is huge and full of attractions and has plenty of things to see and do. However, sometimes the best vacation involves taking things at a slower pace and allowing yourself to be pampered without having to travel great distances to take part in activities. And that is why you check into one of these kid-friendly resorts, which are vacation destinations where everything you want is right at your doorstep.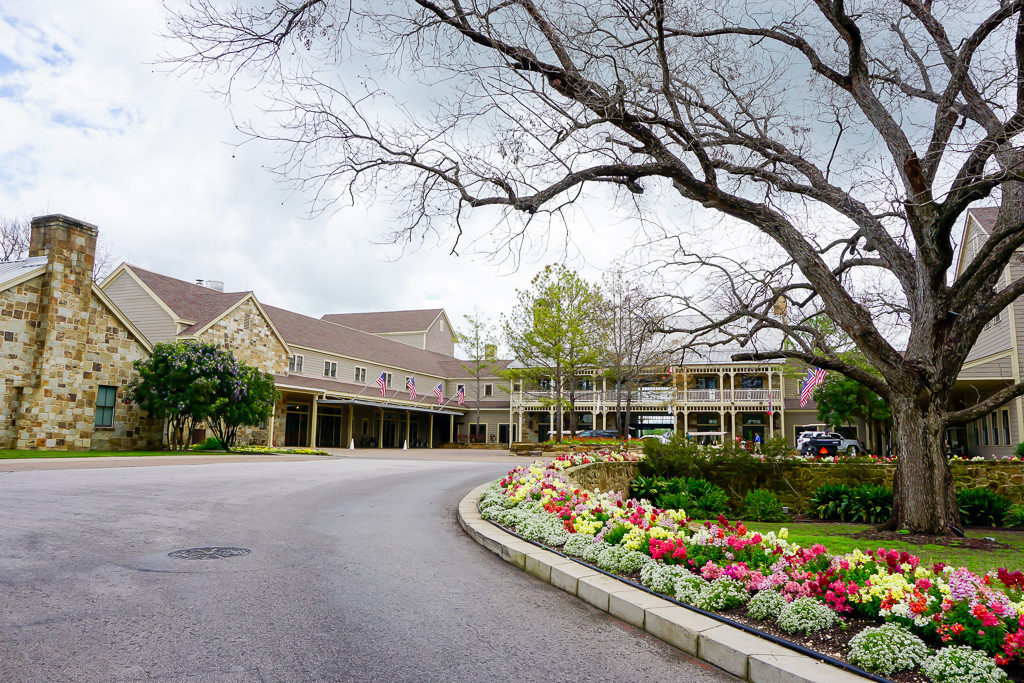 Hyatt Regency Lost Pines Resort and Spa
Hyatt Lost Pines resort nestled between Austin and Bastrop in the Hillcountry adjacent to McKinney Roughs Nature Park, a 1,100-acre wilderness area. It is a beautiful resort that has perfected blending wilderness and luxury. The hotel featured comfortable rooms, luxurious amenities, and on-site recreation, activities, and entertainment that would keep the kiddos engaged.
They have bikes to explore the property, archery and trap shooting, a big lazy river pool, a championship-level golf course, and a Texas-sized Spa. At the end of the day, you can go stargazing or make s' mores by the fire pits. It is one of our favorite Texas resorts and the perfect destination hotel for a Fall or Spring weekend getaway from Dallas.
La Cantera Resort
Located in the hills just outside San Antonio, the Westin La Cantera Resort offers six pools, health club and spa services, tennis courts, unique dining options, a kids club, three hot tubs, and more. The property is majestically perched atop one of San Antonio's highest points and drawing its inspiration in design and character from Texas' legendary King Ranch, The La Cantera Hill Country Resort is a hilltop retreat that's pure luxury wrapped in Hill Country charm.
JW Marriott Hill Country Resort & Spa
Texas friendliness awaits you at the award-winning JW Marriott Hill Country Resort & Spa in San Antonio. There is a Lazy river where you can let the stress of every day float away as you jump in a tube and ride around a 1,100-foot lazy river. Plus water slides and fun rides that have you fly down five exciting water slides or brave the thrills of the 650-foot rapid river ride.
Little ones will be feeling the fun as they cool off in their own mini water park, featuring toddler-size slides, fun fountains, and shallow spots to crawl and splash. Adults can treat themselves to their own vacation as you escape the crowds and dip into a retreat of relaxation at the adult infinity pool, overlooking the Texas Hill Country and the beautiful rolling greens of TPC San Antonio or enjoy the Marriot Lantana Spa that dedicates itself to alleviating physical and spiritual illnesses.
Horseshoe Bay Resort
Located on the shores of Lake LBJ near Marble Falls, a short drive from Austin, Horseshoe Bay Resort offers a wide variety of amenities, including a first-class golf course, a spa, a fitness center, marina and more.
The Houstonian
Well-known for its upscale Spa, the Houstonian also offers guests fine dining, access to the Redstone Golf Club, tennis courts, exercise facilities and more. The Houstonian is a perfect place to stay when visiting one of Texas' largest cities.
The Inn at Dos Brisas
On the eastern foothills of the Texas Hill Country, you will find The Inn at Dos Brisas where you can ride horses, sample wine, and get a massage without leaving the resort. What began as a ranch retreat the family purchased in 2000 has evolved into a Relais & Chateaux luxury inn, brimming with character and charm.
This Luxury Ranch Resort houses the only Forbes five-star restaurant in Texas, where the cuisine is made from ingredients cultivated on their acres of organic farmland and orchards. Dining is definitely a highlight where – you can enjoy breakfast on the patio of your casita, or have the resort pack you picnic lunches that you can enjoy during a ride.
Are there other Texas road trips that are an easy drive from Dallas that should be on this list? Let me know and I will it this list and my to-do list 😉
I hope this list inspired you to plan some weekend getaways near Dallas, you don't have to wait for Spring, Fall and Winters are great too for these Texas road trips!
PIN IT FOR LATER
Note: This post may contain affiliate links, partnership or sponsored content. If you purchase an item via one of these links, we may receive a small commission at no extra charge to you. But as always images and opinions are our own. For more information on our affiliates and privacy policy at Outside Suburbia see here.
CONNECT WITH US