Looking for fun kids activities in Dallas? Having lived in the suburbs of Dallas for over 20 years, most weekends we find ourselves in Dallas visiting museums or trying new restaurants. We have loved seeing the wonderful transformations happening around Dallas and it has become more of a fun city to visit, there is more to Dallas than Cowboys and Rodeos.  Sharing some of our favorite things to do in Dallas with kids and ways to get some discounts on Dallas attractions.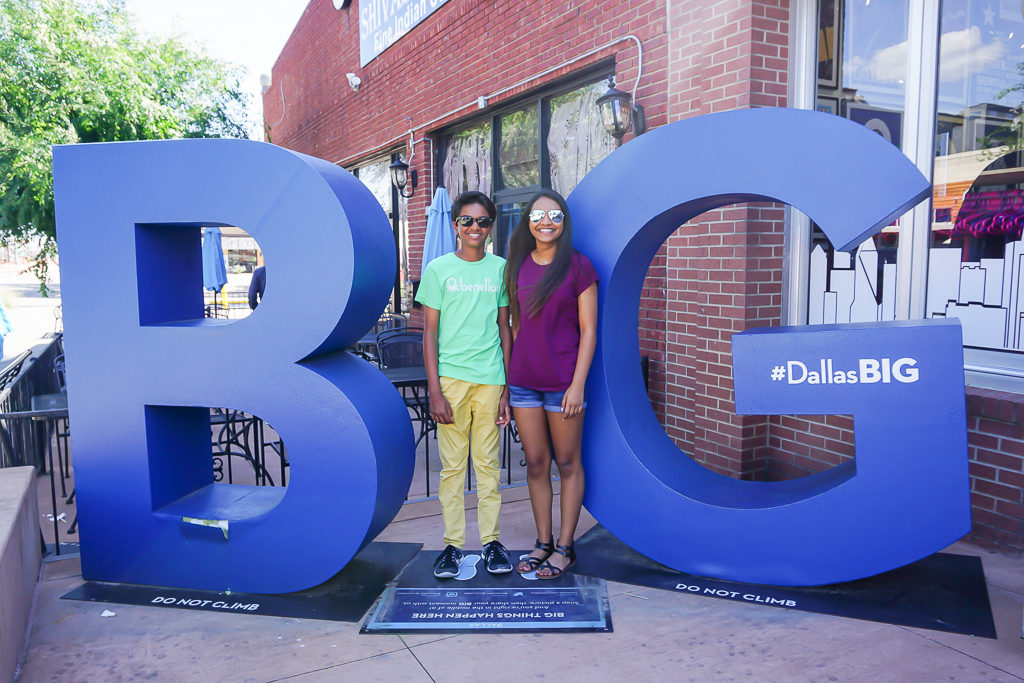 When we are not planning major trips, we like to plan day trips to visit Dallas areas. Usually, our day starts with brunch at one of our favorite places and then we head to some indoor activity given the Dallas heat during Summer. During other seasons when the temperatures are moderate we like to visit the gardens (we never miss tulip season at the Dallas Arboretum), dine alfresco at one of the many family-friendly patios or walk the many trails and parks around the area.
Family Friendly Things to do in Dallas with kids
1. Dallas Arboretum and Botanical Garden
Situated on White Rock Lake just outside of the Dallas city center, The Dallas Arboretum and Botanical Garden is a great place to spend a day with kids. With large picnic areas, a kid-sized pioneer village and awe-inspiring gardens, the Arboretum has things that everyone in the family will love. Dallas' 66-acre floral paradise has been mentioned in multiple other magazines and websites.
TripAdvisor chose the botanical garden as the number one entertainment spot in the city, and USA Today named the Dallas Arboretum one of the top ten best botanical gardens in the United States. "This Dallas landmark is being admired internationally for its breathtaking views and displays. According to Architectural Digest, the Dallas Arboretum and Botanical Garden has been named the second most-breathtaking garden in the world, ranking high among the likes of gardens in Versailles and Rio de Janeiro," claims NBC!!
We love visiting here during different seasons, but Spring is our favorite when we get to see thousands of spring blooms in the gardens at the Dallas Arboretum. Make time for a meal at DeGolyer House with has beautiful views of the garden, they sometimes have a pianist as well and the kids can run around in the open but enclosed space.
2. Explore Creativity
Places that are fun for kids plus get them thinking? What better than a visit to an art museum to get the creative juices flowing!
Dallas Museum of Art
Dallas Museum of Arts' collection is made of more than 24,000 objects, dating from the third millennium BC to the present day… with works from Rodin, Cezanne, Monet, Picasso to name a few. Given the attention span of kids and teenagers, DMA warrants multiple visits and it is free. They have fun hands-on, interactive activities for the kids, gallery talks and planned late-night events on the third Friday of each month.
The Museum is open until midnight during the Late Night days and offers hundreds of experiences for visitors of all ages with performances, concerts, readings, film screenings, tours, family programs, and more. We have had several exhibitions here from Jackson Pollock to Frida Kahlo. Right across from the museum is Kylde Warren park where the kids can run around, get food from the food truck and cool off from the Texas heat with Popsicles.
Nasher Sculpture Center
Nearby, located on a 2.4-acre site adjacent to the Dallas Museum of Art in the Dallas Arts District is the Nasher Sculpture Center. Children can walk across the beautiful garden and see works by modern and contemporary masters. They have works from artists like Giacometti, Matisse, Miro, Picasso, Rodin and more. A great place to spend an afternoon during spring and fall! This is one of our favorite things to do with kids in Dallas during spring break. Nasher is free to visit every first Saturday of the month.
3. Dallas Summer Musicals
Every summer, Dallas gets a taste of Broadway during its Dallas Summer Musicals series. A great program of diverse shows goes up at the music hall at Fair Park, with offerings that a kid with a taste for musical theatre would most certainly enjoy. Ticket prices vary, but affordable options can be found in mezzanine seating and for matinee tickets. We love watching The Dallas Opera and other live performances at the Dallas Arts District as well.
4. Dallas Zoo
For the kid with a love for animals, The Dallas Zoo is a wonderful place to spend a day. Located on 106 acres of land three miles south of Downtown Dallas, The Dallas Zoo offers a variety of exhibitions and kid-specific programs, such as Safari Nights, a nightly concert that starts before the kids have to go to bed. Penguin Cove is home to about a dozen African penguins. Koala Walkabout, in the Australian Outback area features koalas, red kangaroos, wallabies, kookaburras, a blue-tongued skink, and lorikeets.
Our favorite is The Wilds of Africa Adventure Safari which is a 20-minute, one-mile, narrated monorail ride.  You can feed the giraffes here at the zoo as well! I would have to say this is one of the best things to do in Dallas with kids!
5. Dallas World Aquarium
Located in the historic West End district of Dallas, the Dallas World Aquarium offers a plethora of engaging activities for kids. As the name suggests, the aquarium houses exhibit that feature animal from around the world: Borneo, Fiji, Indonesia, Japan, South Africa and many more.
The seven-story Orinoco Secrets of the River exhibit highlights the unique bio-diversity of the South American rainforest ecosystem where you can see two-toed sloths, parrots, toucans, and other vibrantly colored birds. Make sure to check out the Flooded Forest and Ancient Mayan exhibits, which are two of the most popular among visitors to the aquarium.
6. Visit Worldclass Museums
Dallas is known for a variety of educational and engaging museum choices from science to art and everything in between. You can learn about the assassination of JFK and go on a tour to see the Sixth Floor Museum.
Perot Museum of Nature and Science
Located in Victory Park near Downtown Dallas sits the Perot Museum of Nature and Science, a gorgeous science facility open to the public since 2012. Kids can experience dozens of interesting and compelling educational programs such as Story Time Under the Stars, Scribbles and Dribbles or Budding Scientists, which offers kids the chance to do hands-on experiments with scientists who work in the museum. You can put your sports skills to the test and see if you are faster than a cheetah or T.rex.
Dallas Holocaust and Humanity Museum
Take the kids on a moving, immersive and educational journey at the Dallas Holocaust and Humanity Museum. The museum has done a great job of highlighting the Victims, Perpetrators, Bystanders and Upstanders( the people who prevent genocide, confront hatred and stand up for humanity). Whether you are from Dallas or visiting Dallas, I strongly urge you to add this powerful museum located in the Dallas Westend to your list of things to do in Dallas with kids.
7. Ranger's Game at the Ballpark
Being a baseball family, we are always in the fields either for practices or watching our son's team play. But nothing beats taking in a Rangers baseball game at the Globe Life Park in Arlington (technically not Dallas but a short drive away). Though it can definitely get hot during the game, the park offers a lot of ways to beat the heat with water misters, lemon chills, ice cream, and cold adult beverages for parents. Come early before the game starts and you can watch the Rangers warm up and maybe even catch a practice fly ball!
You probably already know about the world-famous Dallas Cowboys and Dallas Mavericks call Dallas home!
We love the Dallas Mavs too, see here for the Mavs Winter wonderland.
Dad and son rarely miss watching the Boys play! They have been loyal fans of the Dallas Cowboys and season ticket holders. For families that love sports, there is so much to do in Dallas with kids.
8. Roller coasters, Water Parks and Arcades: Cool places for kids & teens in DFW
When the Dallas heat gets truly sweltering, pack the family up and head to Hurricane Harbor, the largest and most popular water theme park in Dallas. Go for the intense and scary Twister and Black Hole rides or simply float with family along the Lazy River that circles the entire park; either way, you are guaranteed to beat the heat!  
Hawaiian Falls is another water park that is one of the popular Dallas attractions for family. Hawaiian themed water park is built with the family in mind. You can play with the kids in the Wave Pool or float down the Lazy River and enjoy the water slides.
We also have the classic theme park:  Six Flags Over Texas, located in Arlington outside of Dallas, Six Flags offers a bevy of thrilling roller coasters, shows, carnival games, restaurants and more. There are several indoor trampoline parks like Jumpstreet, arcades like Dave and Busters where kids can release pent-up energy.  
Want to stay indoors but enjoy some water activities? Epic Waters located in North Texas is TX's Largest Indoor Waterpark! It is open year-round and a cool place for kids and teens in DFW. With over 80,000 sq. ft. of year-round weatherproof family fun, Epic Waters is home to thrills for the whole family. There are 12 waterslides, the longest indoor action river in Texas, an outdoor wave pool, plus a surfing simulator, an arcade, a café, private cabanas, and much more!
Looking for more activities in Dallas for kids… You can get the adrenaline pumping, try go-karts, mini-golf, laser tag, bumper boats at Adventure Landing, an outdoor park. This is D's favorite since it is one of the places to visit with kids near me 🙂
9. Shopping
Yes – I did include shopping as a pastime – Shopping Malls are perfect for some retail therapy when everything else fails. At the cornerstone of Dallas, fashion is Neiman Marcus. Downtown Dallas has served as home to the renowned specialty retailer since the early 1900's, setting the standard for fashion and elegance. After 100 years as one of the nation's top luxury retailers, Neiman Marcus has expanded to over 40 locations.
Dallas has 3 major Shopping Malls/Areas: Galeria, NorthPark, Willowbend and a few more shopping areas in the Suburbs like Legacy West. There are also outlet malls like the Grapevine Mall and Allen Premium.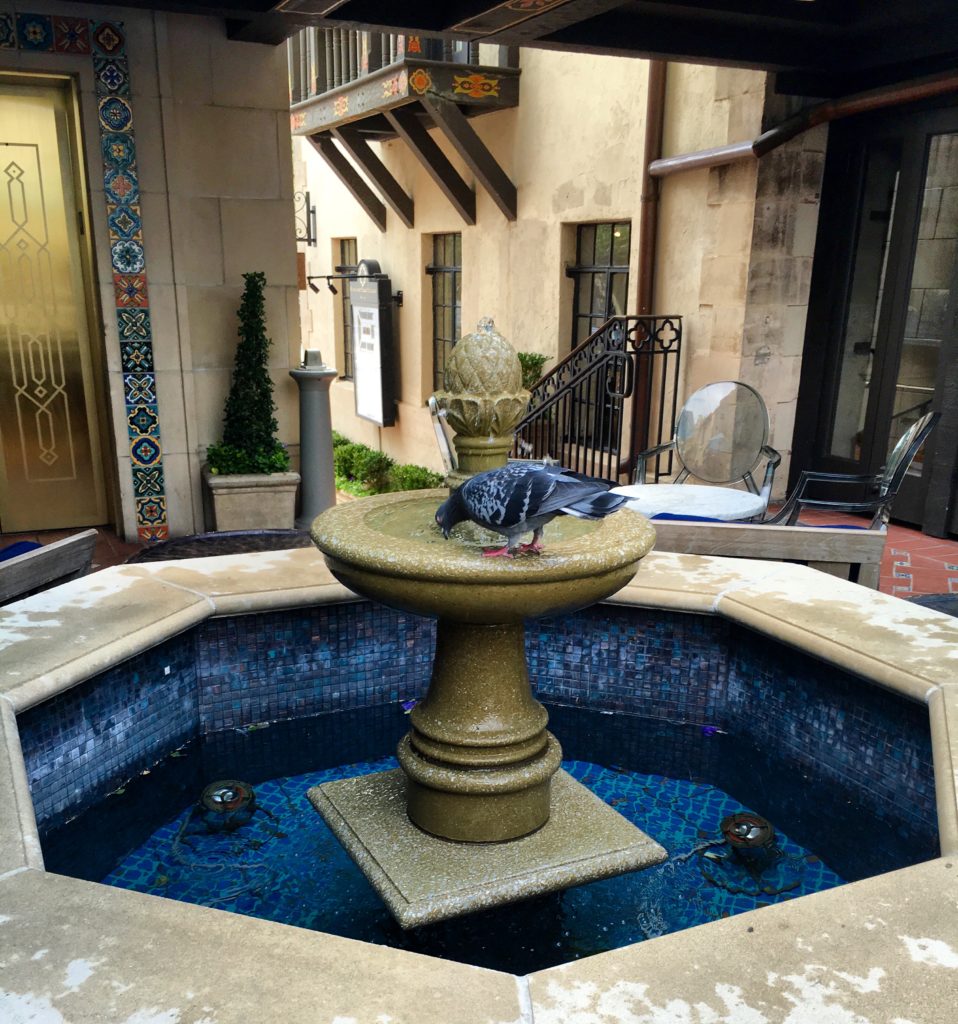 If you are looking for upscale stores like Chanel, Saint Laurent, Jimmy Choo, Dior or the likes. Highland Park Village, a historic landmark is a place to go. It is internationally recognized for its architectural significance and mix of the world's best-known upscale retailer, walking around here feels like you are in the high fashion streets in Europe. It is popular with Instagrammers and you can always catch a photoshoot happening here.
10. American Airlines Center
American Airlines Center is located in Victory Park just north of Dallas' Central Business District and the historic West End. We love to catch a show or concert at American Airlines Center, which is also the home of the Dallas Mavericks and Dallas Stars. You can stop at Harwood area before the event for some handcrafted drinks at Happiest Hour or for a meal in one of the nice restaurants in the area like Marie Gabrielle Restaurant and Gardens, Saint Ann Restaurant & Bar, Mercat Bistro, coffee is always on point at Magnolias Sous Le Pont.
Where to get discounts for Dallas attractions
You can book your CityPASS here for discounted admission into some of Dallas' most popular attractions, including the Dallas Zoo, Perot Museum of Nature and Science, George W. Bush Presidential Library and Museum and others. You can save 40% at Dallas' 4 best attractions. CityPASS ticket booklets are valid for 9-days. This also allows expedited entry at many attractions.
Where to Stay in Dallas
While the city has a wonderful choice of hotels here are my top favorites for a family-friendly stay in Dallas. Sheraton Dallas is located right in the heart of the city and has great access to all the museums and green spaces so do Fairmont Dallas and Omni Dallas.
Adolphus Hotel, part of the Autograph Collection is a historic icon located in a beautiful building that is another great choice. Their rooftop pool bar offers sweeping views of Dallas.
W Hotel, The Highland, and the Mansion on Turtle Creek are other great options.
Other things to do in Dallas with kids
Dallas has numerous green spaces perfect for walking or even just people watching – I might be biased but we have the prettiest looking people here in Dallas. With more than 21,000 park acres throughout the city, there are plenty of options from which to choose.
If you're near downtown try Belo Garden, Main Street Garden Park or Klyde Warren Park which are perfect for strolling, and sometimes you can grab a bite from a nearby food truck.  
Speaking of food, Dallas has a multitude of restaurants from BBQ to Tex-Mex to Steak to Farm to table.. cute coffee shops, international restaurants – we got it all. There is even a Dallas Farmers Market where local farmers display mouth-watering fruits and vegetables and on occasion offer free samples.
We have areas like Trinity Groves, Greenville, Bishop Arts (which happens to be our favorite – see why here) Knox & Henderson which is almost like the Beverly Hills of Dallas, brimming with eateries that delight even the finickiest palate, the Restaurants of Dallas warrant a separate post of its own!
The suburbs like Plano, Frisco, and Allen have pockets of shopping and entertainment areas perfect for families to enjoy an evening out as well– so we really have more than a few things to do in Dallas with kids…
If you want a close-up of the iconic Reunion Tower Ball(that you see in the Dallas Postcards), get to Five Sixty.  Dinner is expensive, you can go early and get desserts and watch the sunset, the views are the best. Or get to the GeO-Deck (included with the CityPass) to experience 360-degree panoramic from an indoor/outdoor observation deck that lets you see for miles.
Looking to explore more of Texas? Here are 100 things to add to your Texas bucketlist.
Have you been to Dallas? What are your favorite things to do in Dallas with kids??
PIN IT FOR LATER
Updated February 2020
Note: This post may contain affiliate links, partnership or sponsored content. If you purchase an item via one of these links, we may receive a small commission at no extra charge to you. But as always images and opinions are our own. For more information on our affiliates and privacy policy at Outside Suburbia see here.
CONNECT WITH US