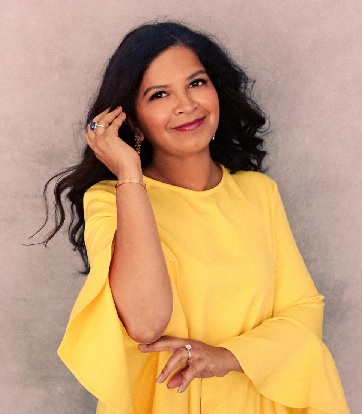 Hi, I'm Priya!  I'm always trying to escape the 'burbs to find cool places, nice hotels, modern & contemporary art, easy adventures, and flower fields… I strongly believe that you can have authentic and awesome experiences when traveling with kids and don't have to quit your job to see the world!
Expand your horizons, go outside your suburbs! Expose the kids to the world, and the world to them.
I'm a suburban mom with a full-time job and lucky to have a family who shares a passion for travel. OutsideSuburbia is a portal (and my passion project), where I share insight about our family trips and feature travel inspiration. We hope to inspire you to explore your suburbia and beyond and put those vacation days and school holidays to good use in creating memories with your loved ones.
This website is for anyone who loves travel (even if it is only armchair travel) and is in the process of planning a trip, and wondering, "Is splurging on travel worth it?" We are here to tell you 100% YES because you can't put a price tag on memories. Especially with kids. We are all about Family Travel. Relaxed Luxury and Attainable Travel. Sustainable Travel. Hopefully, we will get to Slow Travel when the kids are off to college 🙂
One thing is guaranteed, what you see here on OutsideSuburbia is authentic travel experiences. We have busy lives and kids with busier schedules and travel during our breaks and holidays. We pay for most of our trips ourselves. While we typically don't go on group media trips, we sometimes partner with destinations and hotels.
I only share trips and experiences if it is something we truly enjoyed and are worth sharing. There will be no content or products recommended here that we don't love. We have been traveling for 20 plus years (with kids), what started as a yearly travel journal turned into a personal blog and evolved into a family travel portal that inspires explorations and encourages discovery!
I'm here to entertain, educate & engage! You can find OutsideSuburbia on Instagram, which still remains my favorite social media and also on Pinterest , Twitter and Facebook. Stop by and say hello, I would love to meet you!
I was honored to be selected as Plano Magazine's Top 10 Blogger to follow in Dallas and was featured in Voyage Dallas recently and in Social Draft's Top 25 Instagram Travel Accounts in 2016. We are super excited that we won Sir Richard Branson's VLETravels award in 2018 and visited his amazing property Kasbah Tamadot in Morocco in 2019. (You can see the photo here).
If you need some ideas for planning a custom travel itinerary, I can help, Email me!
I'm a member of the North American Travel Journalists Association – NATJA, Family Travel Association – FTA, Impact Travel Media Network.
A few of the destination marketing organizations, hotels, and airlines we have worked with include:
Interested in working with OutsideSuburbia? See here!
"I don't believe in counting countries or passport stamps but making memories and cherishing them…"
We live in the 'burbs of Dallas going about our schedule of school, work, baseball practices during the weekdays. We try to break away from Suburbia every so often – sometimes it is for a few hours in the weekend to catch a show or a bite to eat outside our normal routes, other times it is a vacation.
Exposing children to the world outside the bubble of the suburbs is key to having an enriched childhood. It gives them the knowledge, experience, and skills to navigate our diverse and interconnected world. If you think traveling with little toddlers is hard work, wait till they grow to be teenagers and you have to juggle with school schedules when planning travel.
I believe travel should never be about counting countries or passport stamps but making memories and cherishing them!
"One's destination is never a place, but a new way of seeing things." – Henry Miller
We don't work off a country count checklist but rather have a big fat bucket-list of experiences we would like to do. I don't believe you can check off a country just because you have visited for 2 days or 2 weeks, there is often still so much to see, experience, and explore. We have been to Italy 4 times over the years but can NEVER check it off my list! I hope to someday spend a few months there to live like a local, explore the picturesque villages, taste all the wine, and go truffle hunting.
On that note, we would love to get to the "End of the World" and visit Ushuaia, Argentina and also go back to explore more of India, a country where Mr. Suburbia and I are originally from.
I hope our travel experiences inspire you in some way or provide for some armchair adventure. I'm working on adding our itineraries here since most of the time that is what I get asked for. We are always trying to maximize our travel days and money for the best experiences possible.
You will find a few OutsideSuburbia City Guides and Itineraries here, let me know if you find them useful.
I'm a computer Engineer by profession but I enjoy art, traveling, planning the travels, journaling, and blogging about our weekend micro getaways and vacation trips OutsideSuburbia! This is a journal of those journeys of food, fun, fashion, family… ramblings on art… life outside sometimes inside our suburbia! This is also an attempt to get me and the family to fall in love with the city of Dallas that we have lived in for eons and never got to know better, a city that we had taken for granted all these years!
"Travel should be about exploration and experiences and not just for photos or Instagram."
While I enjoy the inspiration that Instagram provides, we don't typically go to places to do a photoshoot but rather to experience a place. I don't post nicely arranged breakfast spreads on beds or pose in flowy dresses on mountain tops (dresses are reserved for fancy dinners or afternoon teas). I get a countdown from 10 to take a picture of the food in front of us before it is not picture-worthy anymore. Call us lazy, but we never wake up at 5 am to go capture photos of a place that gets super crowded by 10 am!
But we at OutsideSuburbia do a good job of capturing our experiences and sharing our travel stories. What I'm trying to say is we are all about experiential travel over claiming travel.
"We believe in traveling well than traveling often! "
We have busy lives, jobs, and kids who are busy with school and work hard on their grades, extra-curricular activities, and other commitments, when we travel, we like to travel well. We save, budget, and plan like every other family. Luxury travel seems like an overused word these days, it is not just about high thread counts sheets and helicopter rides.
To us luxury travel is about a comfortable holiday that the whole family can enjoy – be it arriving at a destination well-rested, good beds, meals that cater to different palates, access to unique experiences and services that make you feel welcome, and at home.
While we like our nice hotels and comfy sheets, we like to splurge on at least one WOW moment per trip – like a private beach picnic on a remote island in Bora Bora, riding ATVs in the Agafay desert near Marrakech, fishing in snake river in Wyoming, a lunch with a Mediterranean view at the famous Hotel Eden Roc, snowmobiling on top of a volcano in Iceland or a hot air balloon safari in the Serengeti – because that one memory will be what you remember most about the trip.
You will find on the site – our jam-packed and planned two-week itineraries, hotels we loved, easy adventures, and ideas to make your holidays memorable.
In the end, our life is just a story… so make it a good one, right?! Thanks for stopping by and reading this far.
We are always planning trips and have an endless list of places to visit. We are on a mission to see as much of the world we possibly can. Don't forget to signup for our travel inspiration newsletter, which comes out once a month! Join us as we explore the world OutsideSuburbia, one country at a time!
I strongly believe that the essence of travel is in the exquisite experiences, the memories you make, and the friendships that you forge along the way. Signing off with a cheesy and overused quote that we love and live by "Travel not to escape life but for life not to escape us."
Note: This post may contain affiliate links, partnership or sponsored content. If you purchase an item via one of these links, we may receive a small commission at no extra charge to you. But as always images and opinions are our own. For more information on our affiliates and privacy policy at Outside Suburbia see here.
CONNECT WITH US