We at Outside Suburbia don't splurge on fancy restaurants or Michelin star menus but like our nice hotels, comfy sheets, and unique travel experiences.  We live a simple life inside the 'burbs but splurge a little on our travels and strongly believe in Memories over Materials.  We have been traveling as a family for 20 plus years and have stayed in some amazing places – from a remote Lighthouse in Iceland to the enchanting Badrutt's Palace Hotel in St Mortiz to Luxury Safari tents in Africa, a houseboat in the backwaters of Kerala, historic city hotels frequented by Presidents and many more.  We are sharing our best finds for Luxury Family Travel, HOTELS & RESORTS that make your holiday EXTRA special, and will have you reminiscing for years to come!
Luxury that is relaxed, authentic, and approachable!
What is Luxury Family Travel?
What does Luxury Family Travel mean?
Luxury to me is about unique experiences, it is less about glamor, decor or amenities and more about the authenticity of experiences and how you are made to feel.

Five-star resorts are not hard to find, there are many small boutique hotels that go above and beyond, there are luxury hotels in remote places, what is hard to come by are places that get you starstruck yet manage to make you feel at home, places that anticipate your need and take care of it before you have to ask! That is the essence of Luxury Travel!
Luxury Family Travel means different things to different people and it seems to be an overused word these days. Between the four of us in our family we can't seem to agree what Luxury Travel means to us – Mr. Suburbia says luxury to him means clean spaces and beds that are as comfortable as back home if not better. If you are well-rested it makes exploring and experiencing places more enjoyable.
Ms. Peachy would say a Luxury Holiday is all about relaxing and pampering, spa time with some activities sprinkled in, can't blame her she is in college (studying Genetics) with a very busy schedule!
The boy though gets all starry-eyed when he sees a nice house car that can shuttle us to places in style. He still raves about the RollsRoyce he got to ride in at the Badrutts Palace in St. Moritz. One thing we all agree on is Luxury Family Travel hotels and resorts make you feel familiar and welcome. They treat you like royalty whether it is your first visit or 10th!
What does Luxury Family Travel mean to your family?
What makes us experts?
We are not experts really, just travelers like everybody else who likes to go somewhere new, seek new adventures at least once or twice a year. Sometimes more! We are part-time travelers, neither a backpacker nor a jetsetter, just your regular working for the next vacation kinda person. We try to find the best value for the money, stretch our travel dollars to get the best experience possible.
We have busy lives and kids with busy schedules and when we are on a break or holiday we want to be indulged! With pretty plated meals, attentive service, places that address you by name on the second day, hotels that know your preference and stock the minibar and amenities… little bathrobes for the kids, a nanny service so you can have a quiet night one evening… enjoy some family time and creature comforts at the same time!
We do our research, keep a running list of nice hotels, cool places, destinations to visit and new resort openings. We try to be careful when planning – it is not about being frivolous or to have bragging rights. We all have such limited vacation days, limited vacation dollars and even more limited time with the kids. But we are not shy about exchanging some of that hard-earned money for memories. Travel is not about counting countries or passport stamps… it is all about experiences and memories. I must mention I only write about places that we have been to and experienced first hand! I haven't been everywhere but it is on my list 😉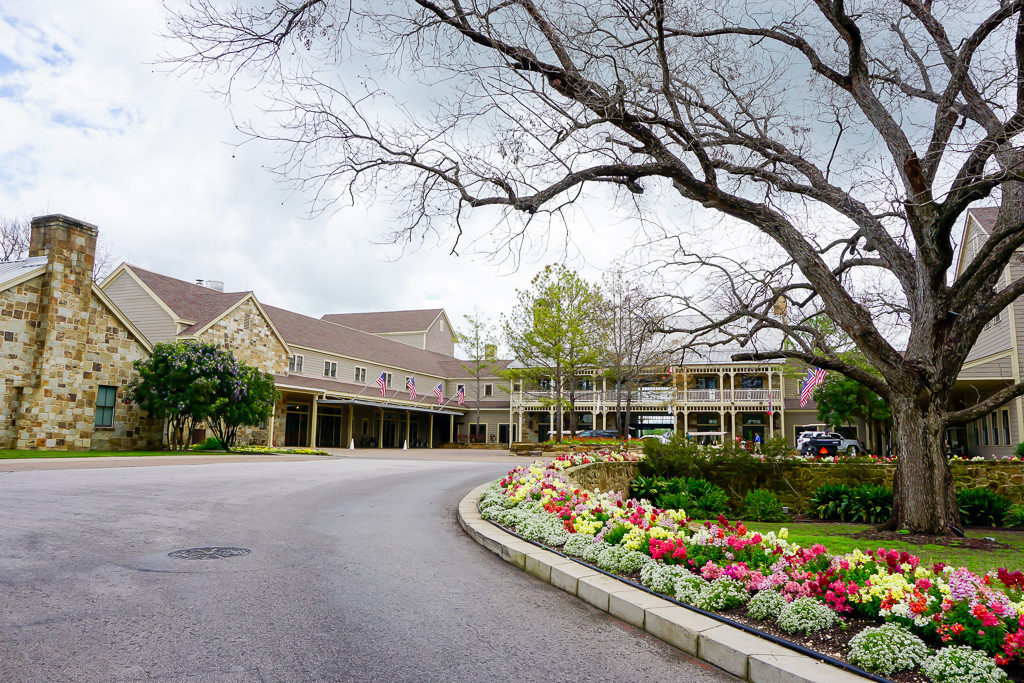 From historic hotels to modern hotels in city centers, lovely beach resorts, summer mountain holidays to luxury Safari Camps, the properties featured at Outside Suburbia offer an endless array of unique experiences.
Resorts like the Angama Mara, Four Seasons Serengeti, Badrutt's Palace in Saint Moritz, Hyatt Lost Pines near Austin, Taj Maldives are a destination themselves and getting there is half the fun!
Whether the family includes tiny tots, jet setting teens, or parents and grandparents simply looking for that annual break, these hotels and resorts cater to interests of all ages. It was hard to pick just 8, but here are a few of our favorite Luxury Family Hotels and Resorts.
Luxury Family Travel Hotels and Resorts we loved
The luxury safari lodge located on the Great Rift Valley overlooking the plains of Masai Mara in Kenya is a version of paradise on earth. We woke up to the sound of elephants trumpeting and warm coffee waiting in the butlers' lobby. Mornings were spent cruising through the plains catching the first light and the sight of animals during Safari guide drives on open dusty roads African roads. We would come back to an inviting pool or we would sit silently in the rocking chairs scanning for giraffes and zebras while sipping on some gin and tonic. To say our Family Safari Experience at Angama Mara Lodge was magical is putting it mildly.
There are hotels that look like a palace, palaces that have been turned into luxury hotels and then there is a Palace Hotel where you are actually treated liked Royalty! The minute you step inside the doors of the Badrutt's Palace Hotel, at that exact moment when doorman with his velvety maroon and gold hat opens the doors for you with a welcoming smile – you feel like a princess stepping into her castle!
My kids got starry-eyed every time we walked in or out those doors for the 3 days we were at Bardrutt's Palace Hotel, after all, they have a few Rolls Royce as house cars and don't skimp on any extravagance!!
We love cultural trips – exploring cities, museums and historic sites. It is always nice to come back to the hotel for the luxury essentials like an elegant but kid-friendly lobby, beck-and-call service for that late-night ice cream, a nice spa and fitness center, and high-thread-count linens for a comfortable stay in the city! We loved our stayed at Park Hyatt while we were in Tokyo, it was an oasis away from the chaos of the city.
A wooden house that has only seven suites all furnished with futons, tatamis, wooden bathtubs and bamboo furniture delivers a luxury and authentic Japanese experience in Kyoto. Dressed in a traditional floral kimono with wide sashes and obi around her waist Mrs. Nishida welcomed us to Kanamean Nishitomiya with some warm green tea and matcha cookies.
Mr. and Mrs. Nishida run the Relais & Chateaux property which has survived in the modern surroundings of downtown Kyoto. The library is stocked with books and there is even a little Japanese garden with seasonal flowers in the back. On Christmas day we were treated to a traditional Kaiseki meal – one of the most exquisite meals we have ever had.
Situated over a crystal clear turquoise lagoon, the resort's 64 sea-view villas and suites provide luxurious and lavish retreats, while maintaining a balance with nature. Each villa features classic Maldivian style accommodations that have palm-thatched roofs, interiors with natural wood finishes, large windows with panoramic views of the lagoon. Sunrise and sunsets are magical and the food is beyond amazing! Taj Exotica Maldives is located not too far from the Malé airport and is just a 20-minute boat ride away but once you arrive it feels like you have the whole resort to yourselves.
A few summers ago we went to Switzerland for our holidays with the kids. We were at the picturesque Lucerne for a couple of days and stayed at the Grand Hotel National Luzern– we didn't know much about the hotel other than its beautiful location right on the lake with sweeping Alpine mountain view and that they will accommodate our two kids and provide us with a rollaway bed.
Whew, that was 12 years ago when my kiddos were 8 and 4! Once we got there the hotel swept us away. The interior was palatial – glorious red brocade walls, marble floor, shimmering corridors lined with paintings and had an amazing view from our balcony. It was a traditional and luxurious 5 star hotel that was founded by César Ritz of Ritz Hotels. But that is not what the kids remember, they still remember the little hot chocolate mugs and stuffed sheep they were given at check-in. What little luxuries make an impact on kids is totally different!
Visiting Theme Parks is not really a vacation if you ask me, it involves waking up early, lots of walking, standing in line and dealing with swarms of people, and coming back exhausted. Located about 6 miles from Disney's Magic Kingdom in the beautiful Golden Oaks area of Orlando, Four Seasons Resorts Orlando is the place to stay if you want to experience theme parks in the lap of luxury.
The resort is part of the theme Park but yet a little removed from hustle and bustle associated with a theme park resort since it occupies one of the most secluded areas of Walt Disney World Resort. My niece still raves about her princess tutu skirt and wand amenity and of course, the older ones loved the lazy river, Explorer island and pool.
If you are looking to organize a family reunion or plan a trip with a group of friends, you can't go wrong with a luxury vacation rental. From Villas in Portugal to Family-friendly stays in Iceland, Flip Key has some great options for families looking for some space and like to travel in style!
We rented a Beach house on 30A in South Walton, Florida one Fall with some friends and the boy still raves about it. We were 18 of us, some of us drove from Dallas and some of us(the lazy ones like our family) flew. We stayed at a three-story beach house on Seacrest that had 7 bedrooms, 2 of which had bunk-beds that the kids shared. The house was stocked with enough towels, linens and Aveda bath amenities. The house had many living areas and a nice chef's kitchen, an outdoor pool that the kids hung out during the day and we loved the nice balcony where we watched the sunset from a couple of nights.
If the idea of roughing it or parting with the creature comforts like a comfy bed doesn't really appeal to your brood, then opt for a luxurious cabin instead and go glamping. Being only 3 hours away from Dallas, Beavers Bend State Park is the perfect Fall or Spring getaway.
The cabins in the area have everything a city family needs for a night in the woods – hot running water, electricity, air conditioning or heat, lush linens, granite counters, fireplaces, hot tubs and plenty of space to stretch out and unwind. Glamping at Beavers Bend State Park Oklahoma is perfect to getaway for Rest, Relaxation, and Rejuvenation.
We are not ashamed to admit that we love a little luxury when it comes to travel and favor hotels and resorts that go the extra mile to make family travelers happy! Subscribe and keep reading as we will be sharing more…
Mountain Retreats
Wilderness Luxury Lodges
Luxury Safari Camps
Beach houses perfect for a bigger group
Historic City Hotels
Beautiful Beach Resorts
Boutique Hotels that cater to Families
Glamping sites
Family Luxury Cruises (this one is on the list for Summer 2020)
Browse through other Teen and Kid Friendly Luxury Family Hotels & Resorts and you might be inspired to splurge a little and plan for that next special family holiday.
Wishing you happy Travels,
Priya
CONNECT WITH US