We have traveled with our kids for over 20+ years and here is our Family Travel Bucket List. It is not always about checking off countries and counting passport stamps, for us when we go Outside Suburbia. It is about sharing the experience with the kids, spending family time with them, making memories, watching them learn and grow from these travels. Having said that we do have an ever-growing travel bucket list of experiences and places to explore with our kids in this big beautiful world! 50 Places to Take the Kids!!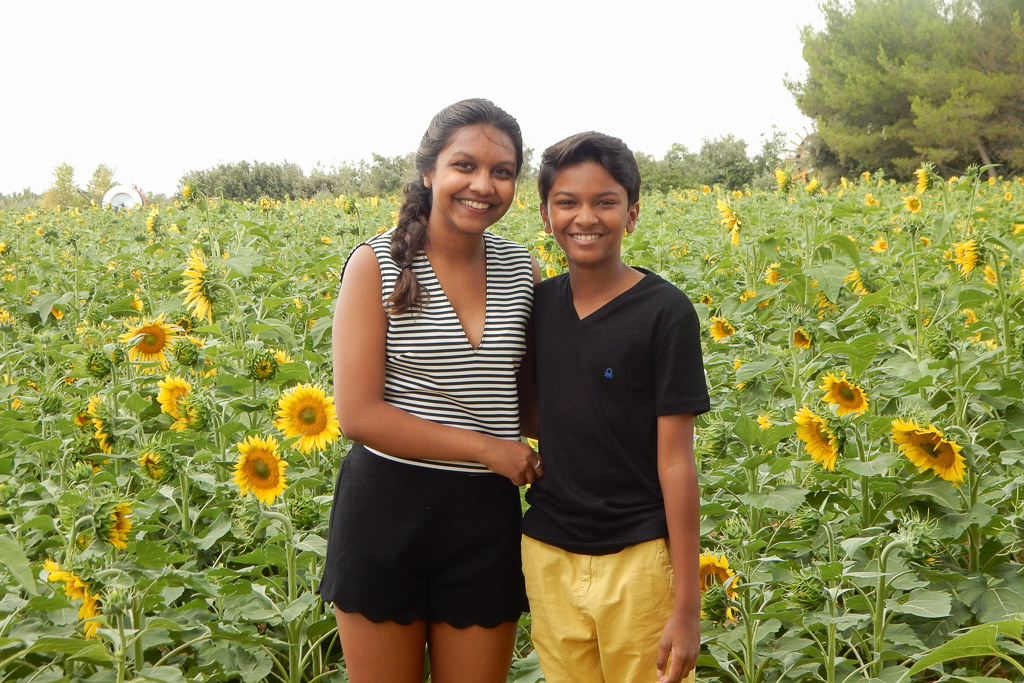 We try to travel in Summer to destinations where there is more sightseeing, museums, history – not really a vacation since you are constantly on the go. We try and take a break in between to have some relaxing days.
I like to make elaborate itineraries and map out a plan for these summer travels but sometimes we get to a destination or place and love it so much we end up throwing the itinerary to the wind and enjoy the place – stay and linger longer.
Given that during the academic year the kids are juggling various activities, working on their grades and other school works our winter trips are geared towards some Rest and Relaxation! Kiddos need them as much as adults.
Winter break we try to do the vacations where it is more of the beach destinations and kids get to be bum out in the beach, try the various water sport activities while we relax by the pool or ocean – morning walks on the beach, some easy hikes and sunsets with a cocktail in hand are the only things on the agenda!
Family Travel Bucket list of Experiences & Places to visit with Kids
Here's a roundup of 50 places to take your kids before they grow up. Some of these are trips we have done and some that are still on our list to do… click on the links for additional information and trip reports.
Visit the Beefeaters at the Tower of London, and see the Crown Jewels
Visit Black Forest, Germany
See the Sunflower fields of Tuscany (Disclaimer: we didn't see the sunflowers this trip just saw the fields, we have to make another trip soon!)
Go to a Wellness retreat in Bali, Indonesia
Phi Phi Ley island, Krabi, Phuket, Thailand
Hike through the towns of Cinque Terre, Italy
Walk on the Great Wall of China
Eat Dim sum in Hong Kong (Have not written the post yet)
Climb up to see the Machu Picchu, Peru
Hike in Patagonia, Argentina
See the Iguazu Falls
See the Wildlife in Galapago islands
Visit Vallée de Mai, called the Garden of Eden in Seychelles
Go on a Desert Safari near Dubai
Stay in a water bungalow (See a few others here)
Visit the Marble wonder of Taj Mahal, Agra, India
Visit the Hava Mahal, Pink Palace in Jaipur, Stay in the Palace in India (See a few here for inspiration) 
Visit Uluru in Australia, catch a sunset at the Red Center
Visit Keukenhof Tulip Garden, Netherlands (Didn't make it during tulip season but here is our one day in Amsterdam)
Visit the temples in Cambodia
Visit the Treasury at Petra, Jordan
Visit the Pyramids of Egypt
Visit Bhutan and hike to Tiger's Nest (Paro Taktsang)
Family Travel Bucket list of Places to Explore with Kids in the USA
Here are a few more experiences and places to explore in and around the US with the kids. I realize that this is not a complete United States travel bucket list with kids, but it is one that seems to be growing every year!
See Spring Training baseball games in Arizona (A special for the baseball fan)
Go on a hot air balloon ride (While the kids didn't go the balloon ride in the US, they made on the hot air balloon in Africa, so checking this off)
Charleston, South Carolina
Visit the campuses of MIT and Harvard in Boston, Massachusetts (No Post yet)
Catch a Caribou (on camera) in Alaska
Visit DC in Spring
Visit New York in Summer (New York in November was lovely too)
Visit Vermont in Fall
Visit Utah in Winter
Have some wine in Napa Valley Wine just for the adults 🙂
Big Bend National Park
Glacier National Park (The kids didn't go, so technically still on the list)
Zion National Park
Yosemite National Park
Joshua Tree National Park
White Sands National Park
Shenandoah National Park & Blue Ridge Mountains
Spotting stars in Los Angeles
The German town of Fredricksburg, Texas
Santa Fe & Taos, New Mexico
Leavenworth is a Bavarian-styled village in Washington State
Telluride
Breckenridge
Winter Adventures in Vail (We got the summer adventures checked off)
Cape May, New Jersey, America's Original Seaside Resort
What is on your bucket list, what other ideas do you have for us to add to our wanderlust list? How many have you checked off, let me know in the comments below (only counts if the whole family was together on the trip)
PIN IT FOR LATER
CONNECT WITH US