Helpful Travel Resources to plan that next trip!
This page lists some of the products and services we use to plan our vacations.  I try to keep the them updated so that you have access to the best travel deals.  I try my best to keep this page updated with travel deals shared by the partners, click on the links, and plan that next trip to see more of this beautiful world Outside Suburbia!
Travel Agencies
We love using Expedia, which is the #1 online travel agency!  You can plan Your trip, Your way with Expedia, they always have great deals on air, hotel and vacation packages.  Their website can be used to book airline tickets, hotel reservations, car rentals, cruises, vacation packages and various attractions and services.
Loveholidays offers a bespoke way of searching for your next holiday, ensuring that all your needs are catered for in one place. Not sure where or when to go? With loveholidays, you don't have to search by date or destination; you can search by what matters to you the most such as budget, board basis, star rating and even temperature.
Airline
Since we are based in Dallas and it is the hub for American Airlines we find direct flights to most places.  We like our frequent flier miles 🙂 When that is not an option we look at Kayak or Kiwi for other airline options or to compare rates and options.
​Kiwi.com is a company that changes the travel industry! They are the pioneers in virtual interlining and with their unique algorithm, they are able to create millions of flight combinations. The enhanced user-friendly design helps adjust various parameters and find the flight combination created particularly for you. With an extensive database of low-cost flights and traditional airlines, interactive map, and guaranteed arrival, the user experience is amazing at Kiwi.com
Accommodations
Typical to our name, we live normal lives inside our 'burbs but when we are travelling Outside Suburbia we don't mind splurging on plush hotels and unique experiences. We love staying at the Four Seasons brand of resorts and hotels, nothing to beat their level of personal service and luxe amenities.  We also love the Dorchester collection and Small luxury collection of hotels. We always like to see other options and to compare rates before booking.
Booking.com is Planet Earth's #1 accommodation site, guarantees the best prices for any type of property, ranging from campsites to five-star luxury properties. It is the first place we look into when planning a trip and looking for hotels. They have one of the biggest hotel selections worldwide, very low rates and extremely easy to use with lots of searching and filtering options.
If there is one travel resource we use before every trip, then it's Trip Advisor. It's the best website to quickly find reviews about hotels, restaurants and ideas for things to do in certain areas. But it's more than that – you can now book your accommodation and flights on Trip Advisor as well. Definitely worth checking as they often have special deals on different destinations.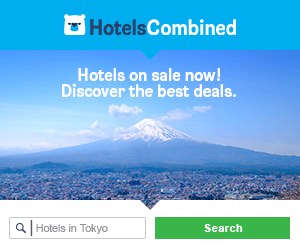 Hotels Combined is another site we have been using lately that lets you compare all the top travel sites in one simple search and find just what you're after. It is easy to use and combines results from Expedia, Booking.com, Hotels.com, Hilton and many more into one simple search.
Car Rental
We love Sixt because you can you not only rent a luxury car, but you can rent it for almost the same price as economy cars.  Sixt has become one of our favorite car companies after we had rented a Cadillac on our recent trip to Napa. We recently rented a BMW during our Best of Alps trip this summer.  With more than 7500 offices in 106 countries worldwide Sixt offers a wide range of vehicles, from vans to luxury.  You can prepay and rent one of their luxury vehicles for great prices
Auto Europe has been a leader in worldwide car rental services and helped over 10 million travelers find the best options when traveling abroad. Through their long-term relationships with top suppliers like Hertz, Avis, Enterprise, Europcar, National, Budget, Dollar, Buchbinder and Peugeot they offer travelers the best rates at 20,000 pickup locations in over 180 countries worldwide.  We rented our car for our road trip through white villages of Spain and while chasing lavender in France from Auto Europe.

There time when you need a professional driver that can pick you up at the airport or take you for a quick tour around the city if you have enough layover hours.  We love using Blacklane in times like that.  With a service operating in over 250 cities worldwide, all rides are conveniently booked via their website or apps with cashless payments.  Blacklane provide a five-star service at affordable, all-inclusive rates and they keep track of your flight information.
Tours and Activities
Viator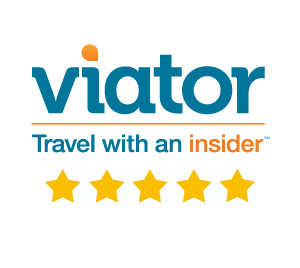 Viator is a great resource for organised tours and activities worldwide. From balloon rides in Napa to Northern Lights in Iceland to visits to Stonehenge – you can easily find, compare and book all kinds of things to do around the world. The best thing about Viator is the vast choice of tours and customer reviews that help you decide which tour is best for you and your family.
Intrepid
Intrepid is the world's largest provider of adventure travel experiences. They offer over 1,600 itineraries on every continent and cater for all ages, budgets and appetites for adventure. Through immersive itineraries, small groups and sustainable travel, they deliver the best travel experiences ever, which create memories for a lifetime.  Click on the link to find some of there trips at great deals.
Eating
I grew up a vegetarian and got a little lost along the way and trying to get back to my vegetarian roots.  Rest of my family eats everything that flies, crawls or even wiggles.  When traveling we try to find places to eat that has at least one or two vegetarian dishes – we don't restrict ourselves.  People always ask isn't it hard to find vegan or vegetarian food in a meat predominant culture or off beat places.  My answer is Not if you do your research upfront and have a plan! I use Happycow.net to find vegetarian friendly places at home and while traveling.
Blogging Resources
Hosting
Without the best web hosting, your ability to run a successful website is going to be seriously hindered. There is a wide array of web hosting providers competing for your business. Some of the best providers like Bluehost, HostGator, Siteground offer plans for every budget and in some cases, signing up for longer subscriptions will qualify for extra discounts. I love Bluehost and highly recommend them, they have great customer support and that is what my site runs on.
Newsletters and Email marketing
Once you have the Blog setup and have relevant content created, take it to the next level by sending Newsletters.  You can choose to do send it weekly, monthly or quarterly.  By creating an amazing, actionable email newsletter using tools like Campaign Monitor, you can take your Blog to the next level and ensure you maximize ROI.  First step toward creating an amazing email newsletter is to get it opened, so use fun and exciting subject lines that inspire people to read more.  Use eye catching templates to send relevant, seasonal content. With Campaign Monitor, you'll get access to hundreds of mobile-optimized, professionally designed email templates.
Backup Files and Photos
You will quickly learn how import it is to backup files and photos when you loose something. Don't let that happen to you. Dropbox is a free cloud service that lets you store your files, photos, and videos and share them easily. It's the perfect solution to keep a backup of your website. You can install a plugin that syncs your files to Dropbox automatically and never have to worry about losing anything.
Disclosure: Please note that some of the links on this page are affiliate links. I recommend the companies and products listed above because I use them myself and love them. At no additional cost to you, I earn a small commission if you make a purchase. Thanks!