Travel Resources and Exclusive Deals to plan that next trip!
This page lists some of the products and services we use to plan our vacations. I try to keep them updated so that you have access to the best travel deals. To avail, the travel resources and deals shared by the partners, click on the links, and plan that next trip to see more of this beautiful world Outside Suburbia!
Travel Insurance
These days having valid travel insurance is important when planning your travel. No matter what passport you have, travel insurance will help you travel with the peace of mind that in case something does, you will be covered. Look into the different options and opt accordingly.
Vacation Photo & Family Photoshoots
We rarely get professional photos done but loved our photos from Venice that we got done. With over 300 destinations and a price that is always the same, a vacation photoshoot with Flytographer is a great way to preserve those travel memories. Check them out on your next trip. If you want to gift the Flytographer experience to someone, they also have gift cards. Sign up with Flytographer and use code OUTSIDESUBURBIA, you can get $25 off your first shoot, whenever you choose to use it.
---
Camera Gear & Other Travel Products
When we first started out with photography we a DSLR – Nikon 750 and recently changed to the Mirrorless version of Nikon the Z7 II. We have 200-400mm f/2.8, 70-200mm f/2.8, & 24-70mm f/2.8 lenses.
Mr. Suburbia loves his new camera bag! It is designed for mirrorless cameras, is lightweight, can be configured to carry all his gear and he especially loves the butterfly open feature. The bag was designed by a renowned wildlife photographer to answer the problem of traveling to extreme locations that have weight limits on photo gear. It took them over two years of development, and eight rounds of prototypes to get it right. (Use code OutsideSuburbia10 to get 10% off your bag). We have the 16L version.
Skyroam Global Hotspot helps travelers stay seamlessly connected in over 120+ countries through its innovative and patented virtual SIM technology. With Skyroam unlimited global WiFi at your fingertips, you can keep up to 5 WiFi-enabled gadgets online (which means we don't have to fight over who gets the hotel wifi) simultaneously without the hassle of international roaming fees, SIM swapping, or unlocking devices. We always have a Skyroam Solis with us when traveling. You can buy a hotspot and pay-as-you-go (monthly or daily), or rent a hotspot with unlimited global WiFi just for one trip. Use the code OUTSIDESUBURBIA to get 10% off. See our other travel favorites here.
---
Travel Agencies & Tour Companies
G Adventures is a great small group tour organizer. They are the world's largest independently owned small-group adventure travel company. Available across all seven continents, their tours embrace local accommodation, cuisine, and transport to put travelers on a first-name basis with the planet's people, cultures, landscapes, and wildlife. We have been looking into a couple of tour options with them.
Expedia also provides travelers with the information they need to book a worry-free trip. You can find great deals on air, hotel, vacation packages, cruise, car rentals, and also other in-destination services.
Loveholidays offers a bespoke way of searching for your next holiday, ensuring that all your needs are catered for in one place. Not sure where or when to go? With Loveholidays, you don't have to search by date or destination; you can search by what matters to you the most such as budget, board basis, star rating and even temperature.
With four tour locations in Sedona, AZ, Grand Canyon and Las Vegas, NV, and the Smoky Mountains, TN Pink Jeep Tours is a fun-focused, discovery-filled tour. The memories you create are while on their iconic pink Jeep Wranglers are just beyond anything I can put words into. We loved our Pink Jeep tour we did near Las Vegas and during a girl's trips in Sedona. Can't wait to go to the Smoky Mountains someday to experience the Fall colors on their tour.
CityPASS tickets contain admission to the most famous and popular attractions in each city and are usually priced up to 50% less than the combined regular price of admissions. Click the image to get a CityPASS for the city you are visiting, could be anywhere from Atlanta, Boston, Chicago, Dallas, Houston, New York, San Francisco, Seattle, Tampa Bay and more.
LugLess ships luggage, skis, golf clubs, boxes, and more for US travelers looking to avoid paying hefty airline baggage fees and lugging their baggage to and from the airport. The service provides a faster, safer and easier way through the airport by skipping long check in lines and crowded baggage claim areas.
---
Airlines
Since we are based in Dallas and it is the hub for American Airlines we find direct flights to most places. We like using our frequent flier miles. When that is not an option we look at Skyscanner, Kayak or Kiwi for other airline options or to compare rates and options. We have flown other airlines like Emirates, Iberia, Lufthansa, you can see some of our reviews and links to the respective airlines here. The links below take you to the direct pages where you will have access to the exclusive promotions and deals.
Skyscanner is a leading global travel search site providing instant online comparisons for flights, car hire and hotels. We have been using it to find last minute flights and hotels and loving it. We are able to put in our departure airport and scan for different destination options. They have hotels and cars available as well.
Google's flight-search tool is just as straightforward as its search engine. But it can do complex searches and is pretty powerful. If you put a continent or country as your destination, multiple airports as the departure point… the options are endless. You can search for countries by interest. If you're flexible, you can find the best trips available by doing a search by month and time-frame. You can track prices and receive emails.
Kiwi.com is a company that changes the travel industry! With an extensive database of low-cost flights and traditional airlines, interactive map, and guaranteed arrival, the user experience is amazing at Kiwi.com
Hawaiian Airlines is Hawaii's biggest and longest-serving airline and the only airline between the U.S. mainland and Hawaii to offer complimentary meals and a glass of red or white wine during meal time in coach class. Hawaiian Airlines offers nonstop service to Hawaii from more U.S. gateway cities, along with service from Japan, South Korea, Australia, New Zealand, American Samoa, Tahiti, and Beijing, China. Hawaiian also provides approximately 160 Inter-Island flights daily between all the major Hawaiian Islands.
With over 1.5 billion searches made in 40 international sites, KAYAK gives you the information you need to find the right flights, hotels and cars.
---
Luxury Railways
Since its first overnight journey with a seven-coach train to what was then the Eastern Transvaal, Rovos Rail has expanded exponentially and now offers eight trips around Southern Africa with more trains that can accommodate 72 passengers. Journeys range from 48 hours to 15 days with the newest route, Trail of Two Oceans, departing for its maiden voyage in July this year from Dar es Salaam to Lobito in Angola. It will be the first time in history that a passenger train will travel the east-to-west copper trail. The new route coincides nicely with their 30th birthday. The route from Cape Town to Victoria Falls is on our wishlist. You can now get 30% some of their routes (in 2019). Contact [email protected] | +27 (0)12 315 8242 | +27 (0)21 421 4020 for information.
If you are in Pretoria, "don't miss little museum that pays homage to our 30 years of operation and also South Africa's railway history," say owners Vos and Andrea.
---
Accommodations
Typical to our name, we live normal lives inside our 'burbs but when we are traveling Outside Suburbia we don't mind splurging on plush hotels and unique experiences. We love staying at the Four Seasons brand of resorts and hotels, nothing to beat their level of personal service and luxe amenities. We also love the Dorchester collection and Small luxury collection of hotels. We always do like to see other options and to compare rates before booking.
See this post for places we stayed, loved and recommend for luxury family holidays.
If there is one travel resource we use before every trip, then it's Trip Advisor. It's the best website to quickly find reviews about hotels, restaurants and ideas for things to do in certain areas. But it's more than that – you can now book your accommodation and flights on Trip Advisor as well. Definitely worth checking as they often have special deals on different destinations.
Booking.com is Planet Earth's #1 accommodation site, guarantees the best prices for any type of property, ranging from campsites to five-star luxury properties. It is the first place we look into when planning a trip and looking for hotels. They have one of the biggest hotel selections worldwide, very low rates and extremely easy to use with lots of searching and filtering options.
Suiteness is perfect for families! It offers hotel room inventory you can't get anywhere else – rooms that connect to suites for at least half the price from what you would pay for a two-bedroom suite. Plus, we employ a group of always-on customer service agents who can help you select these previously undiscovered rooms as well as plan your entire trip (for free!). By doing so we help eliminate all the pain points that come with traveling — cost implications, planning challenges, and square footage concerns.
When you are traveling as a family, extended family or with a friend group, traditional Hotel accommodation does not always work. VRBO is a leading online marketplace for vacation rentals, representing over 1 million properties in 190 countries. Through VRBO owners and property managers offer an extensive selection of vacation homes, beach houses, boats and more. You will have more room to relax and added privacy, for less than the cost of traditional hotel accommodations. You can make bookings online by clicking on the image for the best rates for your next trip.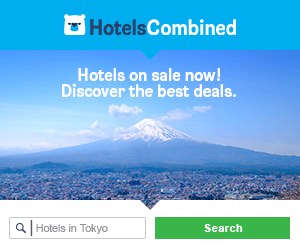 Hotels Combined is another site we have been using lately that lets you compare all the top travel sites in one simple search and find just what you're after. It is easy to use and combines results from Expedia, Booking.com, Hotels.com, Hilton and many more into one simple search.
From Villas in Portugal to Family-friendly stays in Iceland, Flip Key has some great options for families looking for some space and like to travel in style!
---
Car Rental
We love Sixt because you can not only rent a luxury car, but you can rent it for almost the same price as economy cars. Sixt has become one of our favorite car companies after we had rented a Cadillac on our recent trip to Napa. We recently rented a BMW during our Best of Alps trip this summer. With more than 7500 offices in 106 countries worldwide Sixt offers a wide range of vehicles, from vans to luxury. You can prepay and rent one of their luxury vehicles for great prices. Save up to 25% on US car rental and Save up to 10% on car rental worldwide.
Auto Europe has been a leader in worldwide car rental services and helped over 10 million travelers find the best options when traveling abroad. Through their long-term relationships with top suppliers like Hertz, Avis, Enterprise, Europcar, National, Budget, Dollar, Buchbinder, and Peugeot they offer travelers the best rates at 20,000 pickup locations in over 180 countries worldwide. We rented our car for our road trip through white villages of Spain and while chasing lavender in France from Auto Europe.
---
Eating
I grew up a vegetarian and got a little lost along the way and trying to get back to my vegetarian roots. Rest of my family eats everything that flies, crawls or even wiggles. When traveling we try to find places to eat that has at least one or two vegetarian dishes – we don't restrict ourselves. People always ask isn't it hard to find vegan or vegetarian food in a meat predominant culture or offbeat places. My answer is Not if you do your research upfront and have a plan! I use Happycow.net to find vegetarian-friendly places at home and while traveling.
Food always draws us to a place, and helps creates memories. If you like traveling through your taste buds, here are some posts you might like, I also share a few tried and tested recipes: Paella from Spain, Tangine from Morocco, Pastries from Portugal and I'm dreaming of Dolmades in Greece!
---
Blogging Resources
Hosting
Without the best web hosting, your ability to run a successful website is going to be seriously hindered. There is a wide array of web hosting providers competing for your business. Some of the best providers like Bluehost, HostGator, Siteground offer plans for every budget and in some cases, signing up for longer subscriptions will qualify for extra discounts. When I started blogging I used to have my site hosted on Bluehost and highly recommend them, especially if you are just beginning and don't want to spend a lot of money.
As my audience and content grew, I recently moved to Cloudways, a managed cloud hosting platform. I love their customer support, you can chat with them online and pretty much have all your questions answered. That is what my site runs on now.
---
Newsletters and Email marketing
Once you have the Blog setup and have relevant content created, take it to the next level by sending Newsletters. You can choose to do send it weekly, monthly or quarterly. By creating an amazing, actionable email newsletter using tools like Campaign Monitor, you can take your Blog to the next level and ensure you maximize ROI. First step toward creating an amazing email newsletter is to get it opened, so use fun and exciting subject lines that inspire people to read more. Use eye-catching templates to send relevant, seasonal content. With Campaign Monitor, you'll get access to hundreds of mobile-optimized, professionally designed email templates.
---
Backup Files and Photos
You will quickly learn how import it is to backup files and photos when you loose something. Don't let that happen to you. Dropbox is a free cloud service that lets you store your files, photos, and videos and share them easily. It's the perfect solution to keep a backup of your website. You can install a plugin that syncs your files to Dropbox automatically and never have to worry about losing anything.
Disclosure: Please note that some of the links on this page are affiliate links. I recommend the companies and products listed above because I use them myself and love them. I earn a small commission if you make a purchase. For more information on our affiliates and privacy policy at Outside Suburbia see here. Thanks!