Whitefish is a gateway town to adventures and epic road trips in Montana which is home to majestic mountains, big open skies, glacier-carved valleys and crystal clear lakes. Recently I had the opportunity to spend a few days and here is the scoop all the amazing things to do in Whitefish Montana and why I fell in love with their secret season in this beautiful part of the country. I visited during the middle of September when the larches and aspens were starting to turn gold and the summer crowds had gone back to school. The air was crisp, the streets charming and the faces friendly!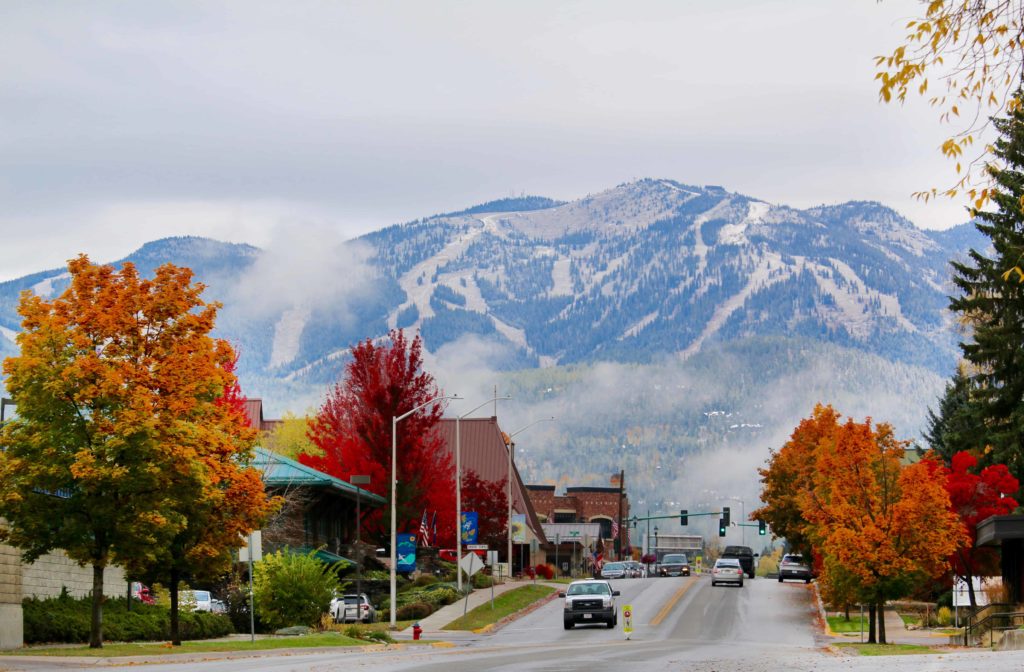 Wondering where is Whitefish and what exactly is there to do in Whitefish, Montana? Whitefish, MT is nestled in foothills of a ski mountain on the west side of Glacier National Park. It looks like a postcard with quaint western-style buildings tucked nicely below a picturesque mountain.
The town of Whitefish in Montana was founded in the early 1900s when large swaths of the area's forests were cleared to make a route through the Rocky Mountains for the Great Northern Railway. It was nicknamed Stumptown owing to the tree stumps left behind by the felled timber. Luckily the town grew and was officially named after nearby Whitefish Lake.
While Whitefish is a year-round destination with plenty of attractions and activities in each season, but they do have a secret season…
Whitefish has a secret season
Locals and long-time Montana fans will tell you Autumn is their favorite season. Fall is a great time for a week or weekend getaway in Whitefish Montana. Larches, that are unique to this area are a conifer tree, that turns colors in Fall. They turn a shade of luminescent gold in fall and stand out beautifully against the blue-green tall pines and is a pretty sight to see. The show was just starting when I was there at the beginning of Fall, the secret season of Whitefish. I wish I could have stayed longer to witness the larches get to their peak fall colors. Have to make a return trip for sure!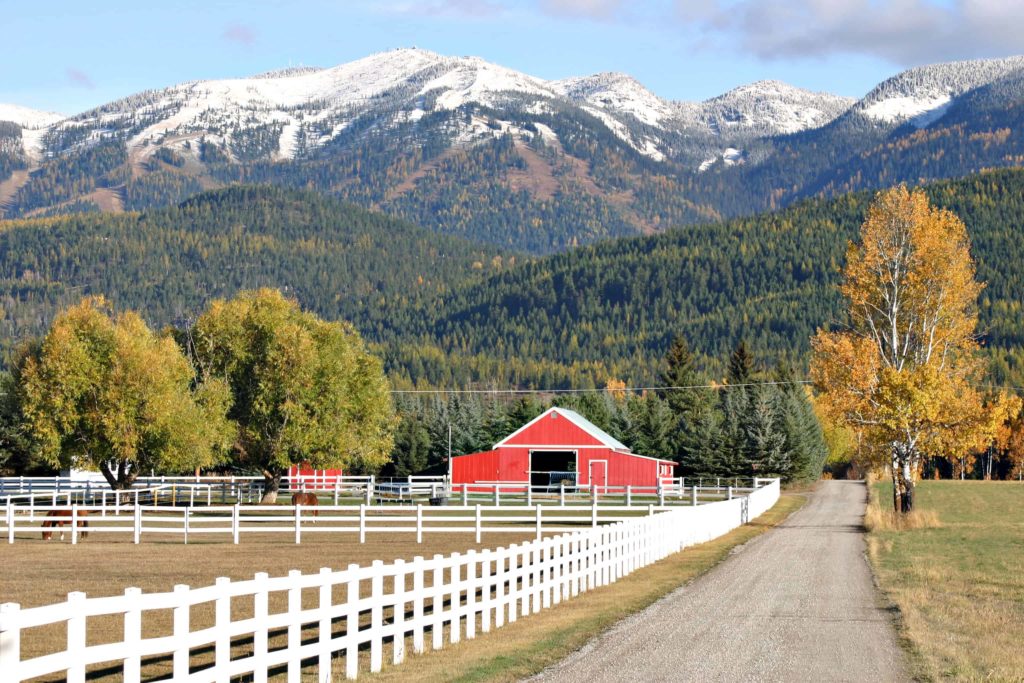 During autumn the weather is still sunny, daytime temperatures were in the high 60 and the evening a chilly yet cozy 50s. The town was uncrowded, peaceful and relaxed. Not too many tourists, just the few that were in on the secret. Fewer tourists also mean great deals at the hotels and lodges in the area. While Summer and Winter are a popular time to visit, Fall is a great time to visit Whitefish, MT!
Best things to do in Whitefish, Montana
Nestled in the foothills of the Rocky Mountains, Whitefish is a romantic resort town. If you watch ABC's hit romance reality series Batchelor, you might recognize some places from Whitefish from one of the episodes that were shot here. You can easily spend a week or a long weekend wandering around town, checking out the food scene, and enjoying craft cocktails. There really is plenty of things to do in Whitefish, MT!
I was pleasantly surprised at the amazing array of food choices in town especially vegetarian food in Whitefish Montana was easy to find everywhere.  Your days in Whitefish, Montana can be as adventurous or easy and laid-back you want.
1. Wander in Whitefish downtown
During our trip, we went on short hikes, got to ride on a floatplane, spent a day adventuring on Big Mountain at Whitefish Mountain Resort and witnessed fiery sunsets. We barely scratched the surface though, on all the activities in Whitefish, MT – you can go golfing, fishing, stand up paddleboarding, kayaking, rafting, boating, ride mountain bikes and go on different hikes. Whitefish is home to over 40 miles of diverse trail systems.
I loved the picturesque downtown area – especially Central Avenue with Big Mountain in the background. It is a hub of activity, there are boutique shops, art galleries, and western-style stores that sell locally made crafts. You can find pretty flannels and cute sweaters while shopping in Whitefish.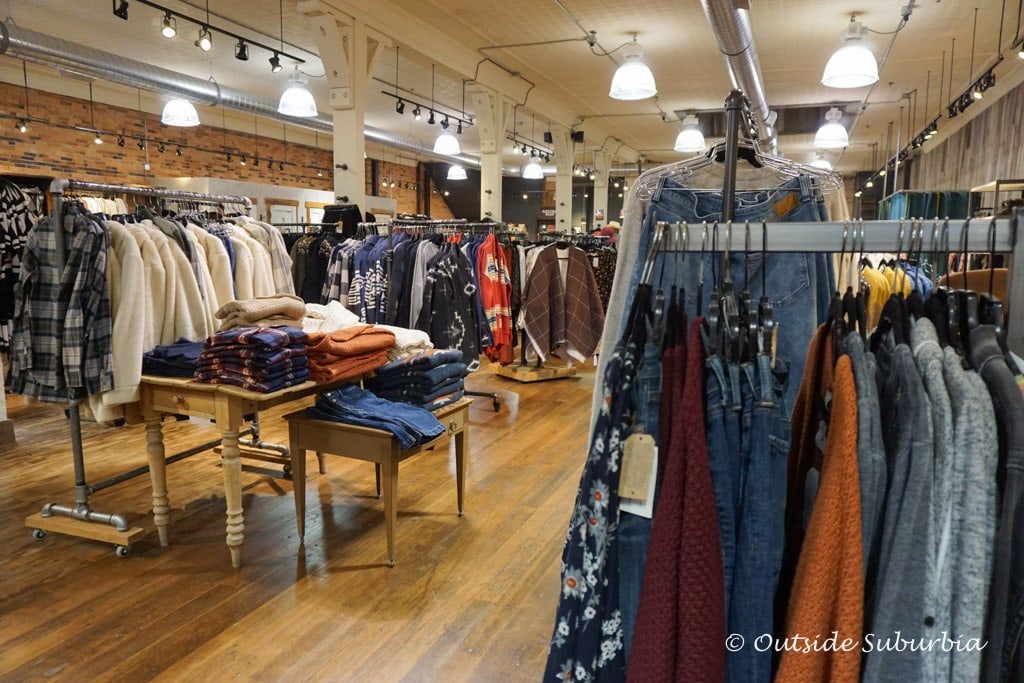 2. Visit the Farmers Market
The farmers market was fun to check out – there was huckleberry everything, lemonades, pies, cakes, muffins, and more. When in Montana, especially during huckleberry season you have to try some, looks like a blueberry but tastes sweeter. There were beautiful flowers at the market – mums were big and beautiful! I wish I could grow them back home!
Whitefish Farmers Market is where local farmers bring their bounty of harvests and craftsmen to showcase their goods. It is held in downtown Whitefish during summer and fall, every Tuesday from 5:00 – 7:30 p.m., from May 28 through September 24.
3. Hike the Trails in Whitefish
One morning we met with Mike Koopal director of Whitefish Lake Institute who took us on an interpretive hike on the Viking Creek Preserve Trail. We walked through the woodlands and learned about the environment and wildlife that live here.
While walking on dirt trails and boardwalks we saw evidence that bears had left on the aspen trees. Walking through the beautiful aspen grove, I could imagine how stunning it must look when all the leaves turn color. This is cougar and bear country so, as with most hikes, bring bear spray and be bear aware. 
You can also hike or mountain bike on the many trails in Whitefish. There are 42 miles of singletrack paths that wind through forests and streams, with views of Whitefish Lake. The Lion Mountain trailhead is an easy three-mile loop perfect for families or a quick evening stroll, and the Swift Creek trailhead is also another great hike that takes you through an old forest.
For another unique experience in Whitefish, drive about an hour to meet up with Swan Mountain Llama Trekking for a hike with Llamas. We did one of these hikes during a summer trip to Vail and loved it. They offer a wide spectrum of llama pack trips and for both beginners and experienced hikers in the Glacier Country of Northwest Montana.
4. Adventure in Whitefish Mountain Resort
If you are here during ski season, you probably already know about the legendary ski slopes on the Big Mountain but did you know about the summer adventures in Whitefish Mountain Resort?
My favorite was soaring high above the ski slopes and over the trees on Montana's longest zip line tour. We zipline 300 feet about the forest floor on six separate lines some stretching about 2000 ft. across.  It was exciting and exhilarating – one of my favorite Whitefish things to do!
I took the gondola up to the Summit on the Whitefish Mountain Resort and took the chairlift on the way down. Regardless of which one you choose you will be treated to sweeping views of the valley below. You can see Montana's big blue skies and the crystal waters of glacier-cut lakes. In the summer and fall, chairlifts and gondolas are fitted with bike racks, so you can mountain bike down the ski runs.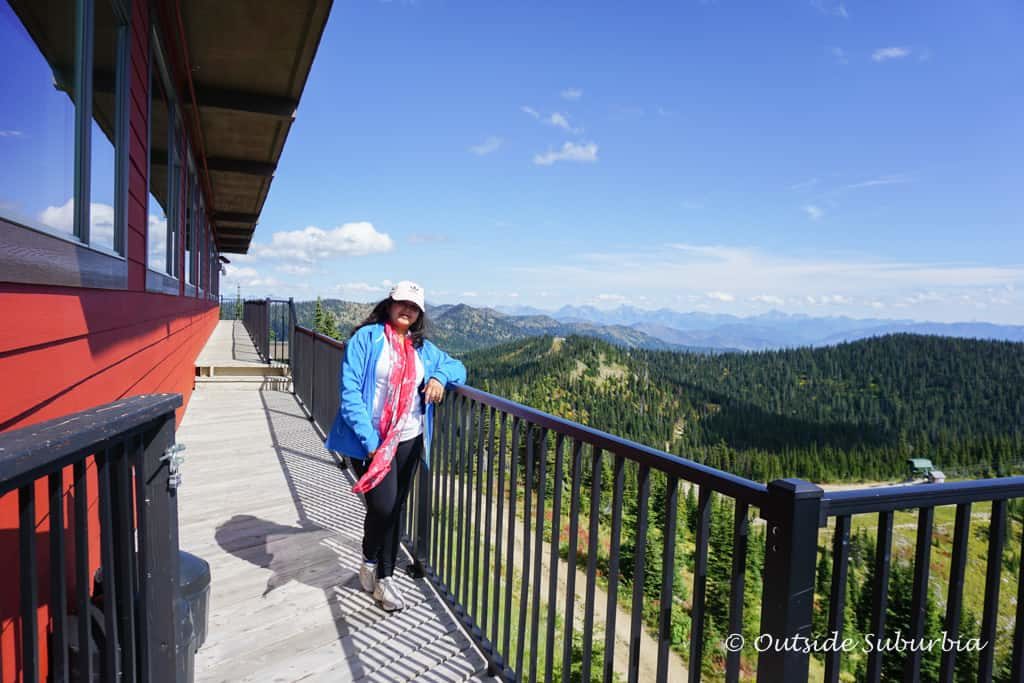 We had lunch at the Summit House (The only mountain top restaurant in Montana), enjoyed the 360-degree mountain views before coming down to the base to ride on the alpine slides – there are not one but two. Each lap down includes a free chairlift ride back to the top of the slides, so don't be shy to ride on the alpine slide more than once. You can control the speed as you dip and turn and slide under bridges.
Whitefish Mountain Resort is a great place for huckleberry picking (it is considered purple gold around here) during the summer season. There is an aerial adventure park, kiddie bike park, tubing, and other adventures at the Whitefish Mountain Resort. They are open for Summer adventures from Memorial Day to Labor Day daily and Friday, Saturday, Sundays in September.
5. Go on an epic drive in Glacier National Park
Driving the Going to the Sun Road in Glacier National Park is considered one of the top 10 national park experiences and trust me it is thrilling as the car climbs through the mountains and makes its way to the continental divide at the Logan Pass.
Glacier National Park is only 35 miles from Whitefish. We stopped at Lake McDonald (the water and the colorful rocks on the bottom are so clear that it is unreal) before making our way up to the Logan Pass and hiked up to Hidden Lake where we saw a bear.
This year I was lucky to have gotten to 3 National Parks – Yellowstone National Park, Grand Tetons and now Glacier National Park. Hoping my luck continues and I get to a few more National Parks next year.
Parts of the famous road remain open during spring and fall even if the alpine portions are buried in snow. This means you have the roads to yourself if you are hiking or biking. Kudos and much respect to anyone who can bike through these roads that seem to rise up to the clouds!
6. Skip rocks at the Whitefish Lake
Whitefish Lake is a 7 mile long glacial lake located in Whitefish. The lake and the town were named after the fish that is found in the waters here. One of the most popular public accesses is Whitefish City Beach located 2 miles away near the lake's outflow.
The park has a sandy beach, designated swimming areas, docks, gazebos, and picnic tables. You can skip rocks, walk along the beach, which is more my pace! Or you can get a little more active and kayak or paddleboard – rentals are available during the warmer months. And nearby is Flathead lake, a massive freshwater lake where you can go fishing and boating.
7. See some Wildlife
When chatting with Brian Schott, one of the editors at the Whitefish Review, a Whitefish magazine he mentioned how he ran into a mountain lion when he was biking near Whitefish. Many larger mammals like grizzly bears, black bears, lynx, wolverines, elk, moose, bighorn sheep make their home in these mountain parts.
Bring binoculars and some good lenses if you come looking for wildlife. I didn't and all I got on camera of the 500-pound grizzly bear we saw while hiking in Glacier National Park was a black spot. Then again I could not have hiked with a big camera anyway. Keep a safe distance from wildlife, be 100 yards away!
See a visual story of an epic drive in Glacier National Park
8. Get a birds-eye view of Whitefish
One of my favorite experiences when visiting Whitefish, Montana was seeing the Glacier backcountry from a floatplane. I got to sit in the co-pilot seat aboard a small Cessna 180 for an unforgettable flying experience! The skies blessed us with an epic sunset! Makes sure to add Glacier Backcountry Flying Experience to your things to do in Whitefish Montana!
See my floatplane ride in Montana
9. Go golfing in Montana
If golfing with views of the lake and mountains is your thing, you will want to check out the 36-hole golf course in Montana. Whitefish Lake Golf Club is the only golf course in Whitefish, MT.
10. Horseback ride at a Dude ranch
Bar W Guest Ranch is a year-round dude ranch just a few minutes from the town of Whitefish, Montana. It is where I went on a scenic horseback ride one morning. The horse-oriented ranch has over three thousand beautiful acres and diverse horseback riding programs. I and my horse Quigley had a beautiful morning riding through pine forests and along the shores of Lake Spencer – there were some fall colors along the way, we spotted wildflowers, snowberries and other flora.
Quigley was more interested in the grass than the scenery!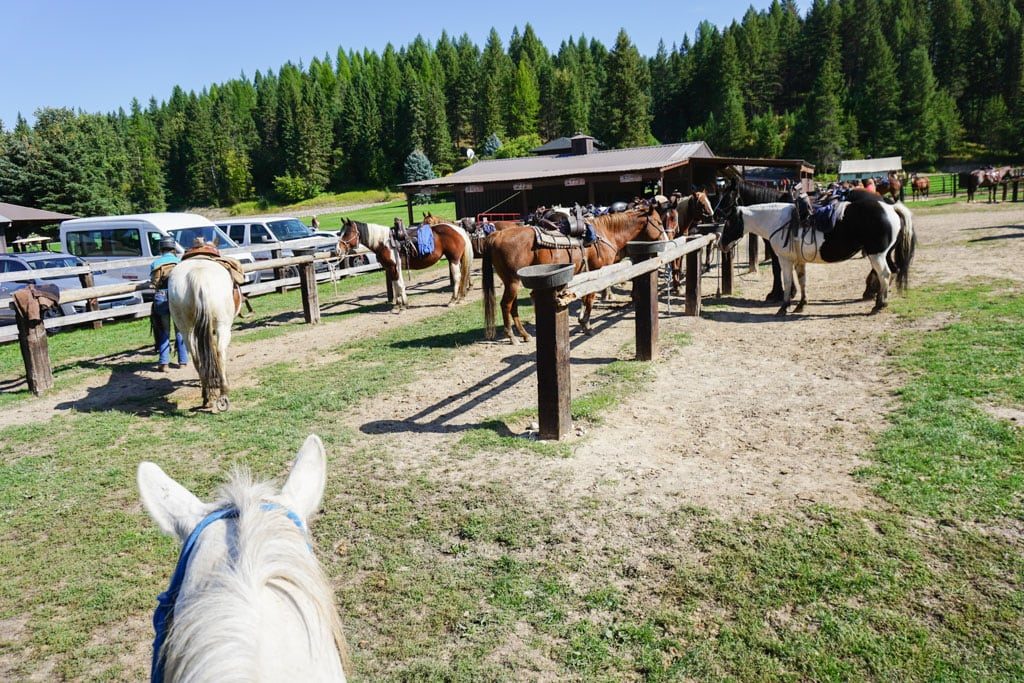 See my experience Horseback riding near Whitefish
Don't miss the salt room
If all those adventures got your muscles sore and soaking in the hotel hot tub is not going to cut it, make an appointment at the SaltBox in town. With a ton – literally a ton of Himalayan salt in the salt rooms, a few minutes inside the salt room is therapeutic. It is known to cures many ailments like skin conditions, it promotes better breathing, helps with sleep apnea and sinus issues. 30 minutes in the salt room even helps with allergies!
Ask for an appointment with Tatyana, she used coconut oil mixed with some essential oils for my massage and it smelled like wild oranges. The massage was blissful and helped melt away the stress. Dry salt therapy is popular in Europe and gathering momentum in the US. I wish there was a Saltbox in Dallas!
Best time to visit Whitefish
Whitefish is a great place to visit during the snow season for all the winter fun. National Geographic placed it on its Top 25 Ski Town in the World and says this about Whitefish – "The Whitefish ski area lives up to its family-friendly billing with good first-timer terrain and an abundance of long, wide-open, roller coaster groomers where skiers and snowboarders of all abilities can get their superhero on".  
Snowshoeing, sledding, cross country skiing, and a horse-driven sleigh ride are other snow activities to try when visiting Whitefish in Winter even if you don't ski.
The town looks like a winter wonderland during Christmas. The whole town gathers in Central Avenue for a torchlight parade during Christmas Eve and there is magic in the air. The town is decorated with lights and the storefronts look festive with holiday decorations.
While winter brings in the die-hard ski enthusiasts to town, there is plenty to do in Whitefish Montana during summer as well. Our family doesn't ski (yet) but we do love summer in the mountains.
If you like mountain adventures you will find lots of activities in Whitefish to keep everyone busy! During summer outdoor enthusiasts flock to the region for hiking, biking, fishing and other adventures in the area which is often called the crown of the continent.
But like I mentioned, if you want to visit during a less crowded time of the year, Autumn is perfect in Whitefish. Planning a trip to see the Larches in their intense golden hues is easy – late September to October is when the magic happens.
Whitefish Montana Hotels
There are so many lovely hotels in Whitefish, Montana. Here are a few I stayed at and loved.
I spent a few days in Kandahar Lodge near Whitefish Mountain Resort. I loved waking up to mountain views in the morning and evenings were spent cozying up with a crackling fire in the great room after a busy day of adventures. It is a perfect location if you are visiting for winter fun or summer adventures.
Pine Lodge located on the banks of the Whitefish river is another place I stayed at with close access to the downtown eateries and breweries. They have great amenities like free paddleboards, bikes that you ride to downtown, free shuttles to the airport and smores that you can make by a fire at night.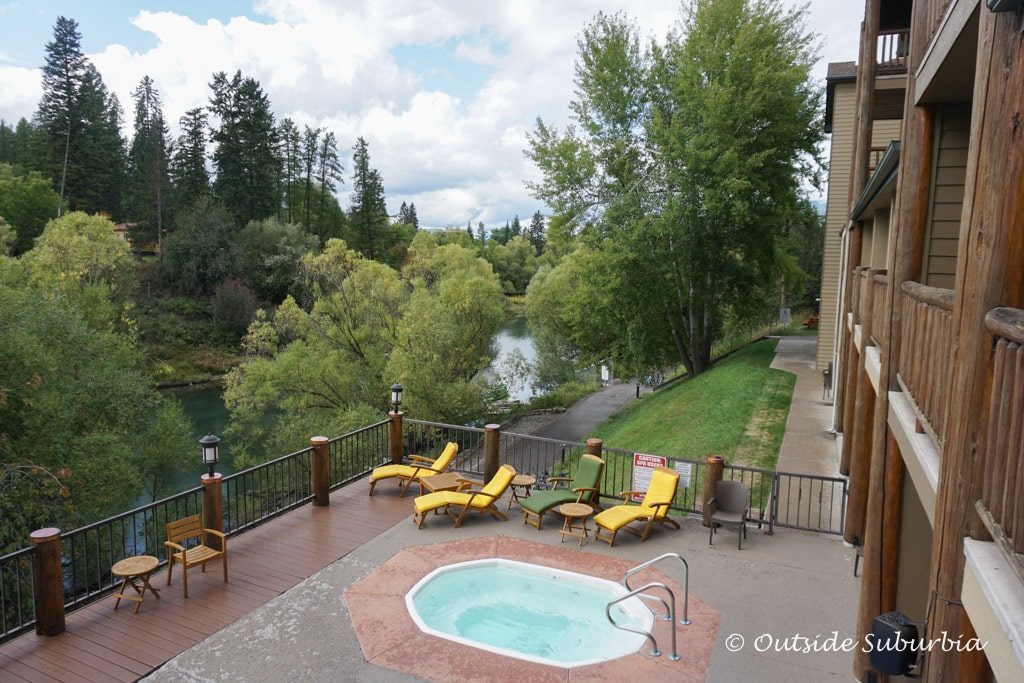 While I didn't stay there, we had dinner at the Lodge at Whitefish Lake after our floatplane ride. We watched the sun paint the sky in shades of purple and yellow as we enjoyed our wine at the Boat Club. The Lodge at Whitefish Lake is Montana's only Four Diamond resort. They have a sister property in the downtown area, The Firebrand Hotel which is another luxury accommodation in Whitefish, MT.
If you are looking for glamping near Whitefish, MT, the Bar W Ranch has nicely decorated luxury canvas tents. A private, heated bathroom is located just a couple of feet from each tent. While the glamping tents are available only during summer and fall (May 1- October 31), the main lodge in Bar W Ranch is open year-round. During the winter months of November to April, you can request horse-drawn sleigh rides during your stay. (On my bucket list now!)
One thing I noticed about the hotels in Whitefish was how careful they are about protecting the environment – the glaciers, landscapes and natural resources. Shampoos and body washes were in big refillable pumps instead of the usual small tubes that end up in the landfills. And always bring refillable water bottles on your trips, prevents so much single-use plastic.
Whitefish Montana Restaurants
I ate pretty well while visiting Whitefish. We ordered Parmesan Truffle fries pretty much every day. The culinary scene at Whitefish surprised me! Not exactly sure why but I didn't expect this small town to have so many great restaurants and breweries.
Craft cocktails at the Spotted Bear Spirits were a highlight – the limoncello was the best I have had since our trip to the Amalfi coast.  It is made with organic lemon peels and vodka that is distilled in-house.  It was fun to sit upstairs at the Tasting room sipping on the spirits and watching the flow of locals who come for the cocktails made with organic ingredients from farms nearby.
I'm not an expert on beers, brews, or spirits but I could see the recurring theme of passion and local pride in the restaurant and business owners in Whitefish, MT who all seem to draw inspiration from their landscape and there is such a strong sense of community.
The Spotted Bear Spirits is named after the nearby Ranger District, Point of Entry into The Bob Marshall Wilderness Complex in Montana. You can also buy bottles of vodka, gin, coffee liqueurs for your campfire or to enjoy cuddling by the fire at home and be reminded of the rugged mountain adventures, clear lakes, and rivers of Montana.
Montana Coffee Traders is another spot frequented by locals, where you will find strong coffee, baked goods, sandwiches and wraps. They have roasted single bean coffees and delicious signature blends. We picked up curried sweet potato wraps for lunch to enjoy after a hike to the Hidden Lake Trail, it was so good that I had to get one for the flight back home.
When visiting Whitefish, Montana, make sure to stop for drinks and view at The Northern Brewing Company. The beer flights and ciders are popular, I had a cider and also tried a Wild huckleberry lager. There were other beers in cans with cool names like Going to the Sun( an IPA), Big Mountain (a Pale ale), Good Med (a Red Ale) – all made from local ingredients and inspired by the great landscapes and the people who call it home.
You can also go on a brewery tour at the Northern Brewing Company. It is a great spot in Whitefish with a history! It is actually housed in the Cadillac Hotel that was built blocks away from the train depot to accommodate those travelers visiting Whitefish, Montana in the early days.
They host the Great Northwest Oktoberfest complete with polka music, beer, and bratwurst, another reason to visit Whitefish in Fall.
We had lunch at Casey's one afternoon, a pub and grill located in downtown Whitefish. It has multiple levels and a rooftop bar with views of the mountains. It was quiet when we visited but I can see how it would be a hotspot during the warmer months. Their second-floor event space, VIP lounge and Skybar can be reserved for special events and parties.
Most places we went to for dinner had live music. Whitefish also has a hopping nightlife. We had dinner at Latitude 48 for dinner and ended up waiting 45 minutes for dinner, it was so jam-packed. It was highly recommended so we ended waiting and the dinner did not disappoint.
Downstairs the basement bar, Red Room was cozy with a loungy vibe and perfect for date nights. The restaurant boasts an international wine list with over 20 wines that are served by the glass and a menu that spans a spectrum of sharable plates from boa buns to emu tartare, I had a delicious plate of tagliatelle and some parmesan truffle fries 🙂 at Latitude 48.
Don't miss pies at Loula's Cafe, a family operated place that is warm and friendly. We went there for breakfast but couldn't leave without sampling some of their tempting pies – mine was a delicious peach and huckleberry version of gooey goodness!
Dinner at Café Kandahar, owned by Chef Andy was my WOW meal for this trip. It was a treat to have a meal prepared by Chef Andy, who is a four-time James Beard Foundation Semifinalist and he was kind enough to share one of his secret recipes for a Mushroom dish I loved, you can see it here and also read about my amazing four-course (vegetarian) meal with wine pairings.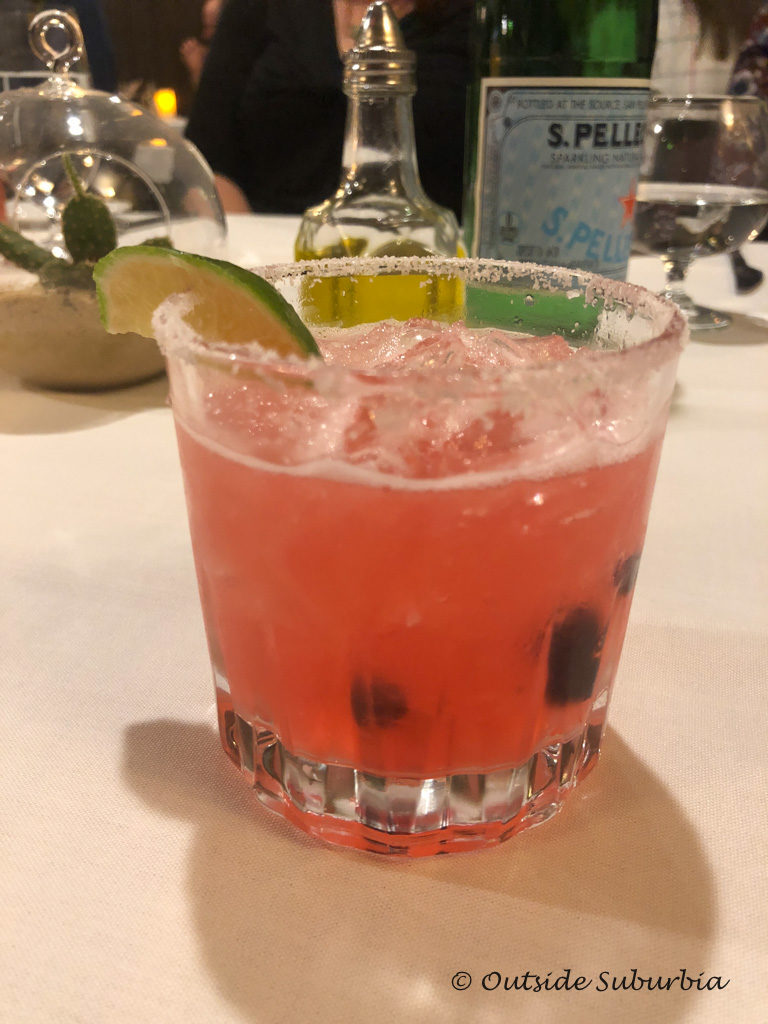 Dinner at The Boat Club inside the Lodge at Whitefish was unforgettable. Don't let the rustic interiors of the lobby fool you, it offers an upscale yet relaxed dining experience. The menu was a blend of steak & seafood offerings but they also had great vegetarian options!
Few other Whitefish Montana Restaurants you must try:
If you like beer also check out Bonsai Brewing Company.
Try some Mountain Mexican food at Pescado Blanco which is Spanish for Whitefish.
Wasabi Sushi Bar is the place to go for the freshest sushi in town.
If you are craving ice cream Sweet Peaks is the place to go, they have locally-made artisanal flavors like flathead cherry, mountain mint, I, of course, had a scoop of Huckleberry Ice cream! They have ice cream for your furry friends as well.
How to get there
Whitefish is easy to get to, I'm excited that there is now a direct flight from Dallas to Glacier Park International Airport(FCA) on American Airlines and it is a quick 15-minute drive into town. Glacier Park International Airport is in Kalispell, with service provided by Alaska, Delta, and United airlines. Whitefish, Montana is accessible from many west coast locations via road trips for a long weekend or a longer extended vacation.
You can follow the footsteps of early pioneers and get to Whitefish by railroad on an Amtrak train. The Empire Builder line takes travelers daily between Chicago and the Pacific Northwest along portions of the Lewis and Clark Trail. Whitefish is said to be the busiest Amtrak stop between Seattle and Minneapolis and 15% of the Whitefish's winter visitors travel this way. The train depot is right on downtown Whitefish and is reminiscent of the Swiss Chalets in the area with its half-timbered walls.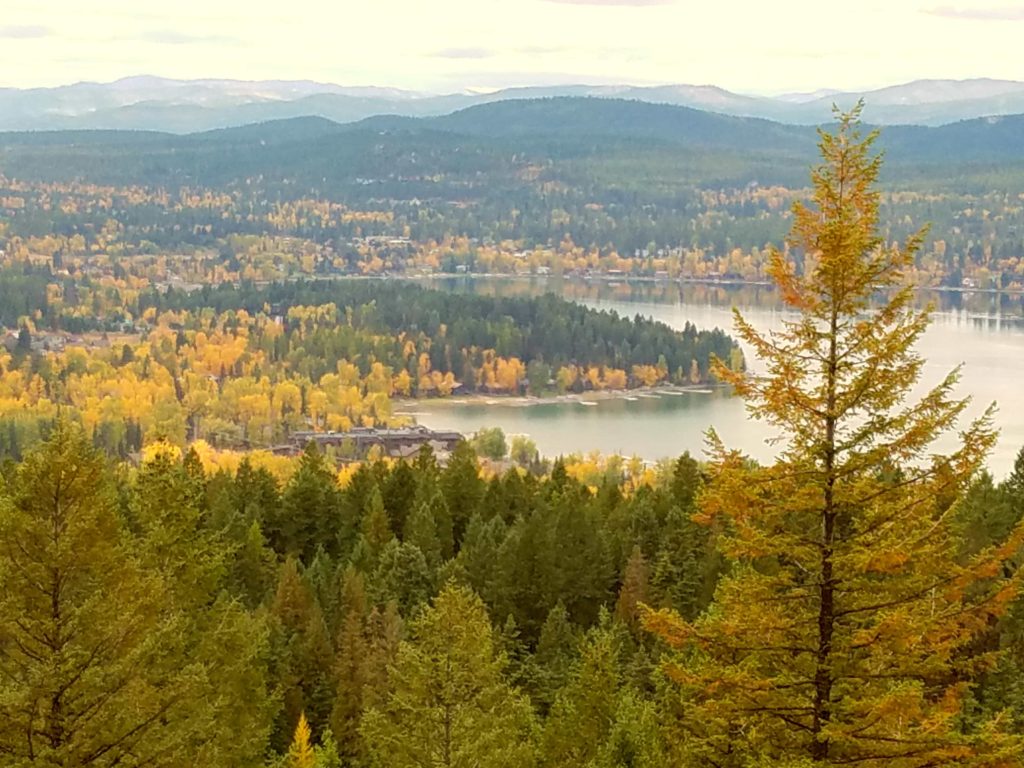 Once you arrive you can peruse the free SNOW bus that connects the town to adventures in the mountain and you might not even need a car. In addition, Whitefish Tours and Shuttle offers hiker and biker shuttles to the best trails in Whitefish and Kalispell, as well as shuttles in spring to Going-to-the-Sun Road in Glacier National Park.
The charming town of Whitefish in Montana is easy to fall in love with whether you are here for the adventures in Glacier National Park or slopes of the Whitefish Mountain Resort.
I hope that this post and all the fun things to do, inspired you to plan a getaway to Whitefish Montana, I can guarantee that you will fall in love with this little town just like me and so many others!
PIN IT FOR LATER
Note: This post may contain affiliate links, partnership or sponsored content. If you purchase an item via one of these links, we may receive a small commission at no extra charge to you. But as always images and opinions are our own. For more information on our affiliates and privacy policy at Outside Suburbia see here.
CONNECT WITH US