Life gets in the way of girlfriends getting together as often as they should. There's nothing quite like spending the day or weekend with your closest friends, and Dallas offers a variety of destinations to experience with a small group. Here is a well rounded list of suggestions to consider adding to the itinerary for your next Girls Getaway Weekend trip in Dallas. If you are looking for fun things to do on a Mother daughter trip, this weekend guide will help you plan an awesome trip as well. Hope these Dallas Girls Weekend ideas help you plan a Dallas memorable experience with your gal pals in Dallas!
Enjoy the Outdoors
Did you know that there are over 300 parks and 160 miles of hiking trails in the Dallas area? It makes for a great variety of outdoor experiences. If your group enjoys the outdoors, consider starting off your girls weekend in Dallas with a bit of easy exercise.
A lazy stroll at the paved trail along White Rock Lake offers gorgeous natural views and some much needed fresh air. You can consider renting paddle boards or kayaks to adventure the water. Make reservations online with White Rock Paddle and spent a morning in the lake and enjoy a picnic nearby. There is a nice trail nearby if you want to for a walk, run or bike.
The Dallas Arboretum and Botanical Garden is nearby on the southeastern shore of the lake, and there's a good reason why it's such a popular tourist spot in the area. It boasts over 66 acres of gorgeous gardens with vibrant floral displays and expert horticulture. If you visit Dallas in the summer, pack a nice picnic and a bottle of wine to check out one of the outdoor concerts at the arboretum!
Browse Museums

during your Girls Weekend in Dallas
Dallas is known for a variety of educational and engaging museum choices from science to art and everything in between. The Dallas Museum of Art offers quite an impressive collection of amazing artwork and rotating exhibitions to keep things fresh throughout the year. There are nearly 25,000 works of art inside of the building, so it is easy to spend hours perusing the collection with your girlfriends.
We have enjoyed several special exhibitions here from Jackson Pollock to Frida Kahlo and a recent exhibit of Dior Dresses.
Close by the Museum of Art is the Perot Museum of Nature and Science that is an enjoyable choice for all ages. With interactive exhibits on four different floors, there's a lot of opportunity for fun and education here. They also host adult nights at the museum complete with drinks and live demonstrations from people in the science industry.
You can also learn about the assassination of JFK and go on a tour to see the Sixth Floor Museum. If you are like street art and murals, go for an Art walk in Deep Ellum to see 42 Murals project.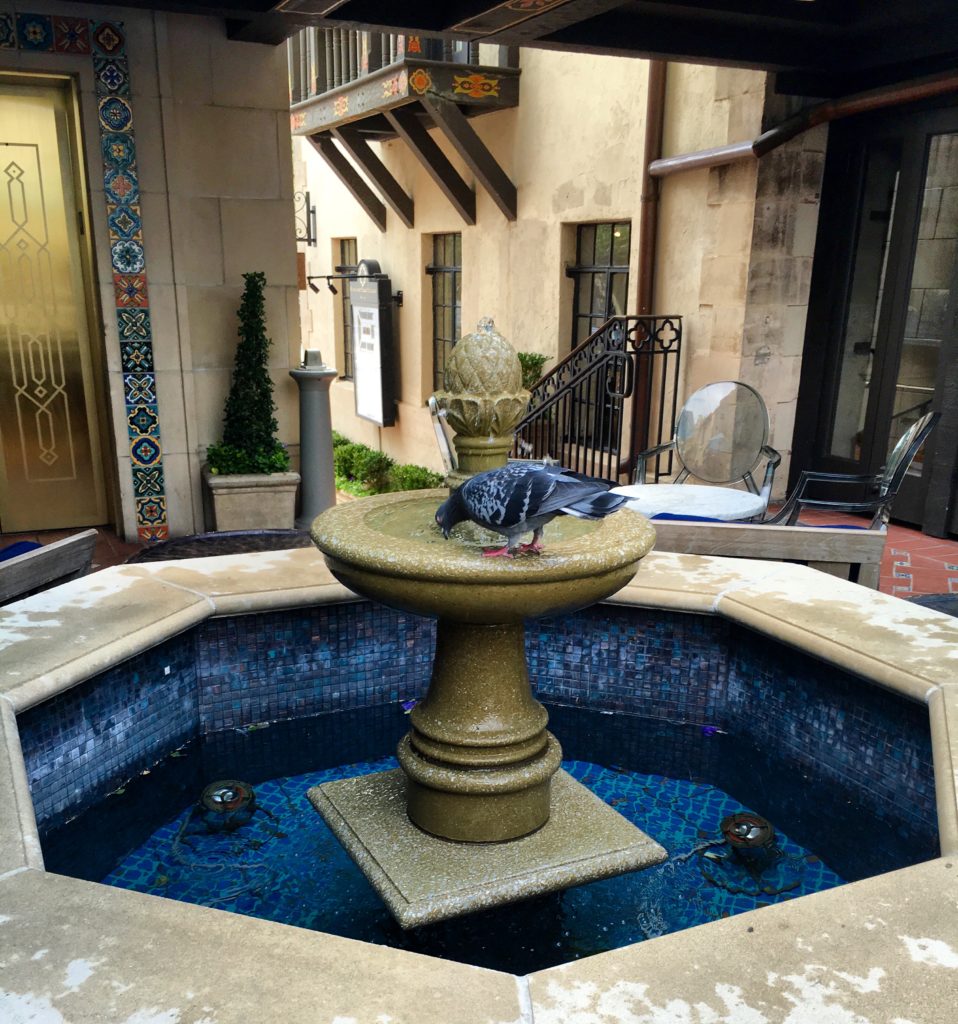 Best Shopping Areas in Dallas
The addition of retail therapy to a girls trip is something that is always welcome! You have options from large-scale malls to a more intimate boutique shopping experience. One boutique that the group should stop by is Favor the Kind in the Lower Greenville neighborhood. They have an impressive collection of unique items in a range of price points that you will be hard pressed to find anywhere else. With trinkets at every turn, it's impossible to shop here without something catching your eye. From home decor to women's and children's clothing, it's all here.
Or, you can consider heading Uptown to check out the Quadrangle. There are shops, bars, and restaurants to explore. Of course, the Galleria of Dallas is the most widely known shopping destination in the area with three stories of shops to enjoy.
For some luxury shopping during your Girls weekend in Dallas, try the Neiman Marcus flagship store in downtown Dallas, Forty-Five Ten, or anywhere in the Spanish Mediterranean styled Highland Park Village.  
Spa Time in Dallas

with your Girls
There's nothing quite like some rest and relaxation with the ladies during your girls weekend in Dallas. A massage can instantly lift your mood and dissolve built-up stress from the workweek.
Green Lotus Spa & Retreat has a full menu of services to choose from such as cupping, facials, body treatments, massage and bodywork. They offer a state-of-the-art service called Lymphatic Enhancement Technology that's perfect for those suffering from chronic illness, inflammation, or pain.
Another worthy choice is Vis a Vis Day Spa, as they offer services especially for private parties. For those looking for an aesthetic boost, they have makeup services, lash extensions, and micro blading available. Or enjoy a day of indulgence with a stop at one of Dalla's beautiful spas and wellness centers like the Bliss Spa at the W Victory or ESPA at The Joule.
Brunch Spots in Dallas
Brunch is a magical meal. Who doesn't enjoy a mimosa with an early lunch? Sixty Vines in Uptown is a brand new addition to the restaurant scene in Dallas having opened this past April. Their mimosa bar is a unique way to customize your drink, and they also offer frozen rose slushies!
Edith's French Cafe in Upper Greenville has amazing pastries to pair with light wine and cocktail options, while Maple Leaf Diner on the North side of town boasts a creative food menu. Some of their dishes have even been featured on the Food Network, so you can trust that this is a worthy option to consider adding to your itinerary.
Bishop Arts, the eclectic neighborhood in Dallas is packed with great brunch spots as well. Dallas enjoys a long patio season and we have some great outdoor spots like Rustic, Katy Trail Ice House or Truck Yard are great for casual meals and cocktails. 
You can eat your way through the West Village on this foodie tour in enchanting 125 year old Uptown Dallas, complete with tastings from the best Uptown Dallas restaurants. A fun activity to do during your Girls Weekend in Dallas!
Transportation for your Dallas Girls Weekend
Adding transportation to the equation makes more sense than driving yourself around the city. With the addition of a party bus or limousine, you won't have to worry about paying attention to the road and dealing with inconveniences like parking and traffic. You're better able to focus on enjoying the experience at hand when you're not driving!
If you decide to split the overall cost among all of the girls in attendance, you're looking at a considerably affordable transportation option as compared to ordering different Ubers throughout the day. Check out Limo and Party Bus Dallas for an affordable solution!
Where to Stay in Dallas for a Girls Getaway
Girls getaway weekend in Dallas calls for boutique hotel stays with chic interiors and great locations. While Dallas has a wonderful choice of hotels here are my top three favorites.
Nestled in the fashionable Uptown neighborhood, Hotel ZaZa Dallas offers an inspiring hotel experience with elegance and vibrant interiors.  The Joule located in downtown Dallas is another great boutique hotel, the hotel is filled is beautiful art and their swimming pool is one of a kind.  
Adolphus Hotel, part of the Autograph Collection is a historic icon located in a beautiful building.  Their rooftop pool bar offers sweeping views of Dallas.  W Hotel, The Highland, and the Mansion on Turtle Creek are other great options.
Hope these Girls Weekend ideas help you plan a memorable girls' getaway weekend in Dallas with your besties!
PIN IT FOR LATER
Note: This post may contain affiliate links, partnership or sponsored content. If you purchase an item via one of these links, we may receive a small commission at no extra charge to you. But as always images and opinions are our own. For more information on our affiliates and privacy policy at Outside Suburbia see here.
CONNECT WITH US