Almost everyone has heard of the most famous romantic Painting Kiss by Gustav Klimt which portrays a couple in a loving embrace sharing an intimate moment in a field of flowers and gold leaf. Gustav Klimt was an Austrian Symbolist painter and one of the most prominent members of the Vienna Art Nouveau (Vienna Secession) movement. His major works include paintings, murals, sketches, and other art objects. Much of Gustav Klimt's work including the Golden Kiss is on display at the Belvedere gallery in Vienna. Klimt's primary subject was the female body, and his works are marked by a frank eroticism– just be warned before viewing the images in the post.
Gustav Klimt's The Golden Kiss and more at the Belvedere
Gustav Klimt who lived from 1862 to 1918 was born in Baumgarten, near Vienna, the second of seven children, three boys and four girls. All three sons displayed artistic talent early on. His father, Ernst Klimt, formerly from Bohemia, was a gold engraver. Ernst married Anna Klimt, whose unrealized ambition was to be a musical performer.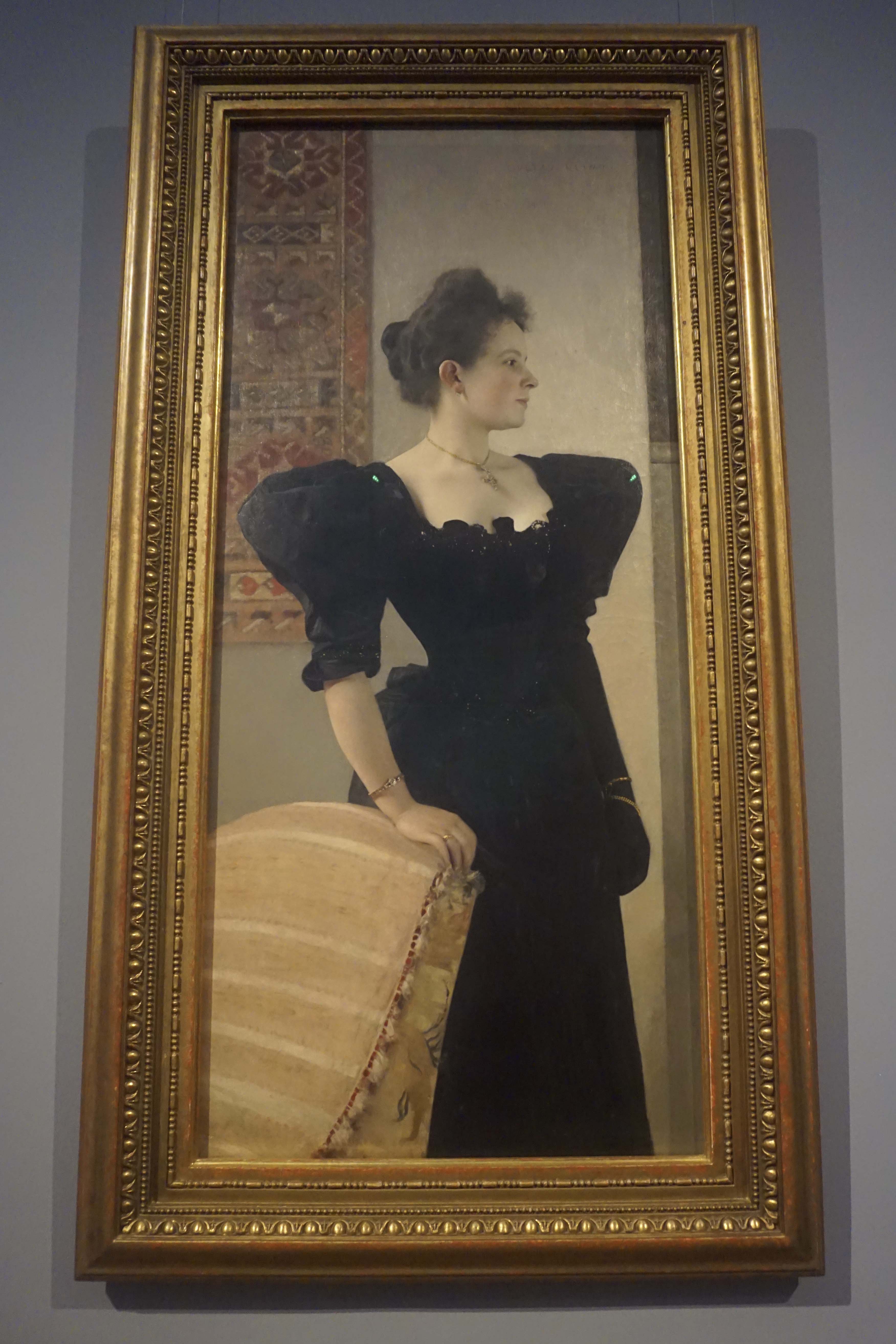 Klimt lived in poverty for most of his childhood, as work was scarce and the economy difficult for immigrants. In 1876, Klimt was enrolled in the Vienna School of Arts and Crafts (Kunstgewerbeschule), where he studied until 1883 and received training as an architectural painter. He revered the foremost history painter of the time, Hans Makart. Unlike many young artists, Klimt accepted the principles of conservative Academic training.
In 1877 his brother Ernst, who, like his father, would become an engraver, also enrolled in the school. The two brothers and their friend Franz Matsch began working together; by 1880 they had received numerous commissions as a team they called the "Company of Artists". Klimt began his professional career painting interior murals and ceilings in large public buildings on the Ringstraße including a successful series of "Allegories and Emblems".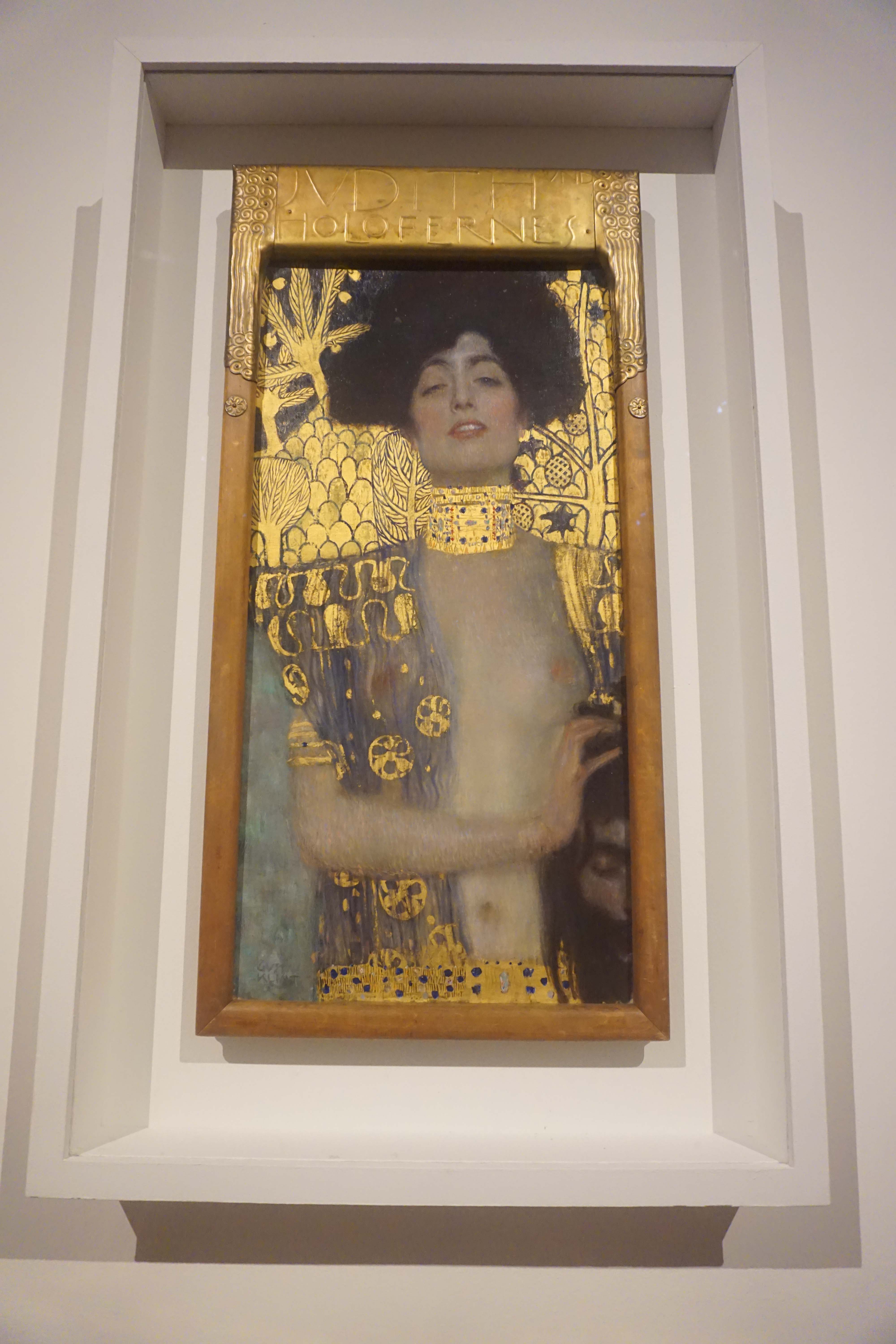 In 1888, Klimt received the Golden order of Merit from Emperor Franz Josef I of Austria for his contributions to art. He also became an honorary member of the University of Munich and the University of Vienna. In 1892 both Klimt's father and brother Ernst died, and he had to assume financial responsibility for his father's and brother's family.
The tragedies affected his artistic vision as well, and soon he would veer toward a new personal style. In the early 1890s, Klimt met Emilie Flöge, who, notwithstanding the artist's relationships with other women, was to be his companion until the end of his life during that period Klimt fathered at least 14 children.
Klimt's 'Golden Phase' was marked by positive critical reaction and success. Many of his paintings from this period utilized gold leaf; the prominent use of gold can first be traced back to Pallas Athene (1898) and Judith I (1901), although the works most popularly associated with this period are the Portrait of Adele Bloch-Bauer I (1907) and The Kiss (1907 – 1908).
Klimt traveled little but trips to Venice and Ravenna, both famous for their beautiful mosaics, most likely inspired his gold technique and his Byzantine imagery. Art historians note an eclectic range of influences contributing to Klimt's distinct style, including Egyptian, Minoan, Classical Greek, and Byzantine inspirations.  
His mature works are characterized by a rejection of earlier naturalistic styles, and make use of symbols or symbolic elements to convey psychological ideas and emphasize the "freedom" of art from traditional culture.
(Adapted from Wikipedia)
Portrait of Adele Bloch-Bauer I (also called The Lady in Gold or The Woman in Gold) is a painting by Gustav Klimt, completed between 1903 and 1907. The portrait was commissioned by the sitter's husband, Ferdinand Bloch-Bauer, a Jewish banker and sugar producer. The painting was stolen by the Nazis in 1941 and displayed at the Österreichische Galerie Belvedere.
In 2006, following eight years of effort by the Bloch-Bauer heirs, the painting was returned to the family; it was sold the same year for $135 million, at the time a record price for a painting. The portrait is the final and most fully representative work of Klimt's golden phase. It was the first of two depictions of Adele by Klimt—the second was completed in 1912; these were two of several works by the artist that the family owned.
You might also like: Inspiring Quotes about Art by Artists including Klimt.
The Belvedere
True to its name The Belvedere has a beautiful view of the gardens and the city of Vienna.  It houses the world's greatest collection of Austrian art. It was on the initiative of Klimt and other artists that the Moderne Galerie was founded in 1903, the institution that has evolved into the Belvedere. Their aim was to create a place for contemporary Austrian art and to present it beautifully in an international context.  
Originally located in the vineyards outside the Imperial City, the two Belvedere palaces, which are connected by a unique baroque garden, were built as Prince Eugene of Savoy's summer residence. The Upper Belvedere – built between 1717 and 1723 – rises above the surrounding area at the top of a hill, providing a magnificent view of Vienna. At the lower end of the extensive, gently sloping park lies the Lower Belvedere, built between 1714 and 1716. Built for Prince Eugene of Savoy's private use.
Gustav Klimt's paintings at Österreichische Galerie Belvedere, Vienna
With twenty-four works, the Belvedere holds the world's largest collection of oil paintings by Klimt, including the two masterpieces from his Golden Period, Kiss (Lovers) and Judith, major portraits (Sonja Knips, Fritza Riedler, and Johanna Staude etc.), landscapes, and allegorical depictions.
The collection also includes one of Klimt's sketchbooks and his Beethoven Frieze at the Vienna Secession. Gustav Klimt's masterpieces are on permanent display at the Upper Belvedere. In this comprehensive collection, Klimt's development can be traced from his early explorations of Historicism through to Secessionism and finally to his late work.
Gustav Klimt's most Famous Painting
Gustav Klimt's other paintings & works
How to get to Belvedere
Visit The Upper Belvedere was included with our 3 day Vienna Pass. You can take the tram O, 18: Quartier Belvedere / Tram D: Schloss Belvedere or use the Hop On Hop Off Yellow line to Schloss Belvedere which is also included with the Vienna Pass.
PIN IT FOR LATER
Note: This post may contain affiliate links, partnership or sponsored content. If you purchase an item via one of these links, we may receive a small commission at no extra charge to you. But as always images and opinions are our own. For more information on our affiliates and privacy policy at Outside Suburbia see here.
CONNECT WITH US