Tokyo is a city that is alive with its many shrines, temples, traditional culture, and art scene. Whether you're looking for modern and contemporary art, or something more traditional, Tokyo has something to offer everyone. In this blog post, we will take a look at some of the best modern and contemporary art galleries and museums in Tokyo. If you're interested in Japanese art, or just want to see some amazing works of art, be sure to check out these places!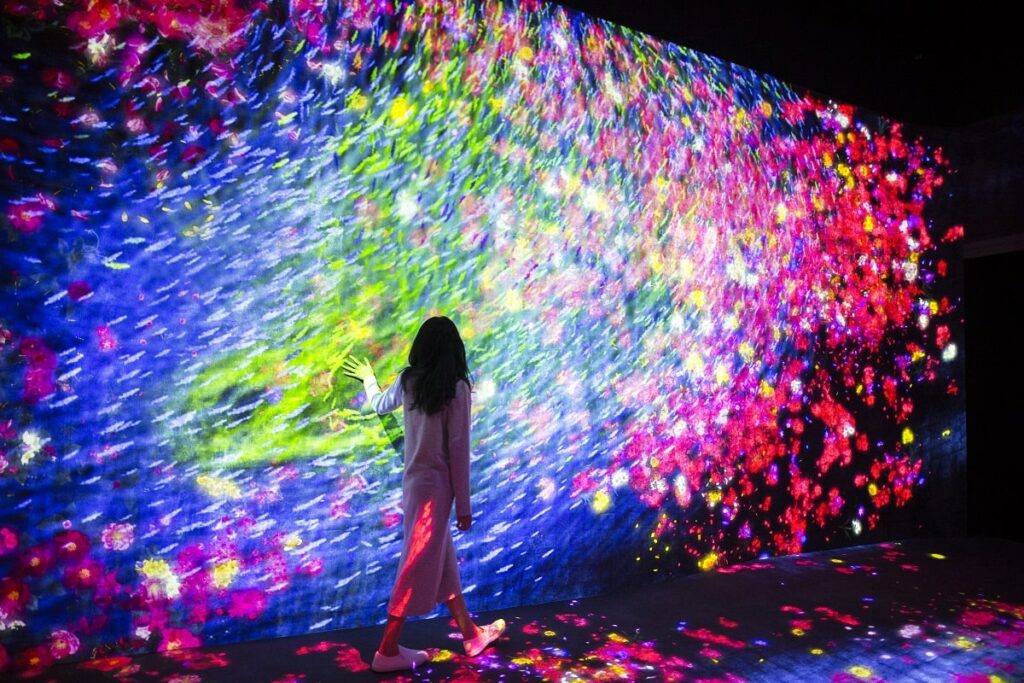 Best Art Museums, Galleries & Immersive Digital Art Experiences in Tokyo
Museum of Contemporary Art
Designed by Takahiko Yanagisawa, the Museum of Contemporary Art, Tokyo in Japan is easy to spot thanks to its monolithic architecture. It first opened its doors in March 1995 and has since become known for housing cutting-edge, innovative, and unconventional works of art.
The museum's collection now contains around 5,400 pieces of Japanese and international art that cover a wide range of mediums and genres, such as fashion, architecture, and design. The focus of the museum is primarily on postwar artworks though, with many of them dating from 1945 up to the present day.
More recent acquisitions include pieces by Arnaldo Pomodoro, Saleh Hussein, and Roy Lichtenstein, which perfectly capture the beginning of innovative 20th-century artistic trends.
Consequently, whether you're a die-hard art lover or simply appreciate good design, a visit to the Museum of Contemporary Art in Tokyo is sure to be a memorable experience.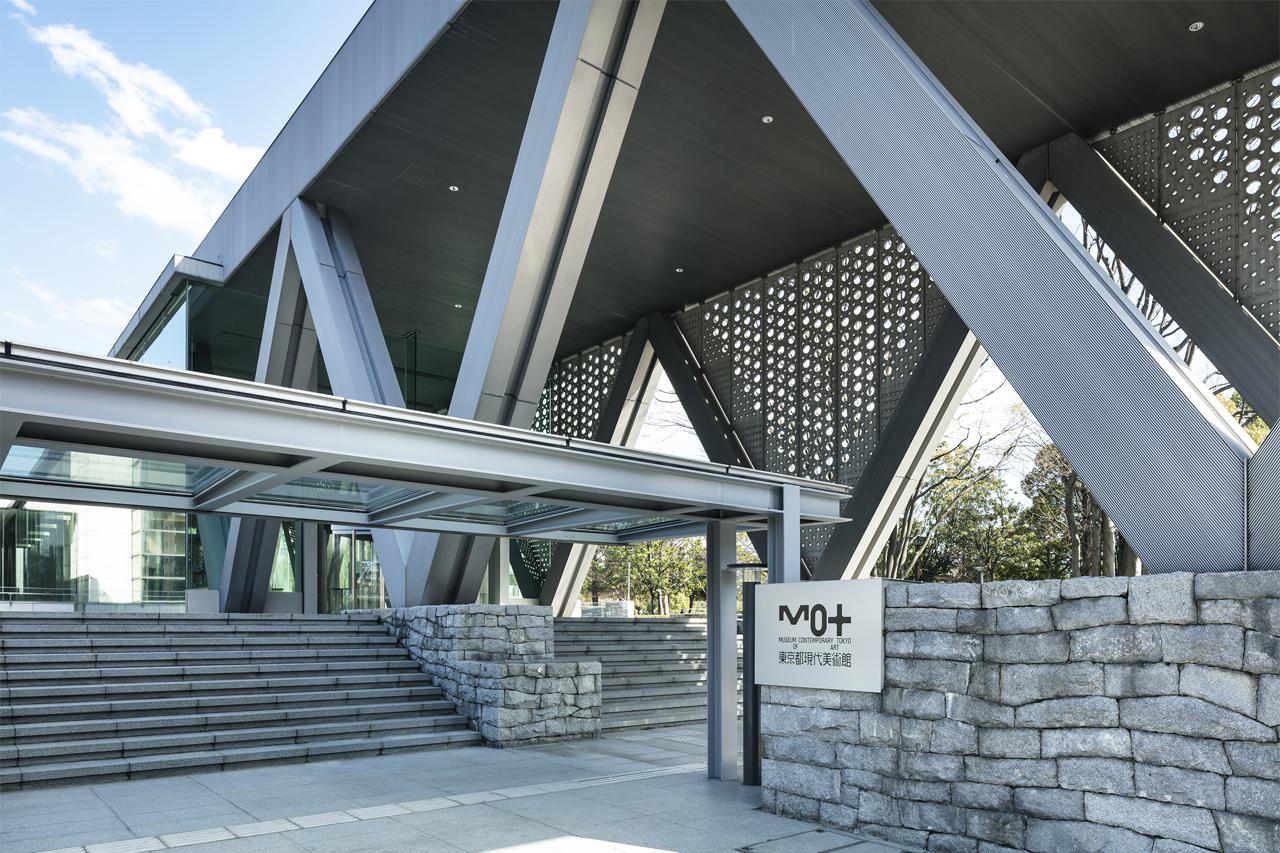 Mori Building Digital Art Museum Epson teamLab Borderless
Opened in the summer of 2018, Mori Epson's teamLab Borderless in Odaiba was the world's very first digital art museum. Rather than a collection of artworks each confined within a single frame, these colorful creations spread across entire walls and even between rooms – hence the name.
With interactive installations that change with the number of people in the space, Borderless sets itself apart from other museums around the world where crowds can put people off.
Unlike the Mona Lisa's portrait in the Louvre, Borderless's installations only get more vibrant as more people enter the space, with flurries of butterflies and flowers spontaneously appearing in works like 'A Whole Year per Year / Flutter of Butterflies, Ephemeral Life'. The overall effect is an immersive and constantly-changing experience that visitors will never forget.
Tokyo Photographic Art Museum
Tokyo Photographic Art Museum, or TOP as it's nicknamed, is one of Japan's first museums dedicated to photography as an art form. The museum was originally established in 1990 and has since amassed a collection of over 50,000 photographs.
The collection spans the dawn of photography to now, with works from both Japanese and international photographers. Of the 50,000 photographs in the collection, 23,700 are from Japan while 5,700 are from overseas.
Though the facility emphasizes the works of contemporary Japanese photographers, the museum frequently invites international photographers to take part in curated exhibitions.
The museum also hosts some of the world's biggest traveling photo exhibitions, including the annual World Press Photo Contest.
Yamatane Museum of Art
Founded in 1966 as Japan's first museum to specialize in the exhibition of Japanese paintings, the Yamatane Museum of Art was first located in Nihonbashi-Kabutocho. The museum focuses on contemporary works, having over 1,800 items in its collection.
Thanks to a renovation, it now has two new exhibition halls (one for special exhibitions and one for their permanent exhibition) located on the first basement level of the basement, which together give the museum approximately twice its previous exhibition space; furthermore, a giant moveable wall, incorporated into the new special exhibition hall, allows an additional capacity with which to house particularly large-scale exhibits.
As one of the very few museums in Japan to focus exclusively on painting (as opposed to other forms of art such as sculpture or calligraphy), the Yamatane Museum of Art provides visitors with a unique opportunity to view a wide range of different styles and genres of Japanese painting all under one roof.
The National Art Center
The National Art Center, Tokyo is one of the largest contemporary art museums in Japan, spanning 14,000 square meters. The museum is characterized by its wavy glass exterior, which was designed by Kisho Kurokawa.
The museum doesn't have its own permanent collection, instead hosting the works of renowned artists from Japan and overseas, ranging from Yayoi Kusama's iconic pumpkin sculptures to the colorful paintings of Henri Matisse. The museum has a wide variety of exhibitions and public programs, making it a great place to learn about the world of art. Whether you're a casual visitor or a die-hard art fan, the National Art Center, Tokyo is sure to have something for you.
21_21 Design Sight
21_21 Design Sight is an art space located in Tokyo Midtown that has been directed by three Japanese masters of design: fashion designer Issey Miyake, graphic designer Taku Satoh, and product designer Naoto Fukazawa.
The main draws here are the exhibitions and other events, including talk shows and workshops. The large-scale steel roofing of the building was designed by architect Tadao Ando and bears his unique curved shape stretching down toward the ground, avoiding a caged-in feel and instead creating comfort.
Whether you're interested in design or simply looking for a unique place to visit, 21_21 Design Sight is definitely worth checking out.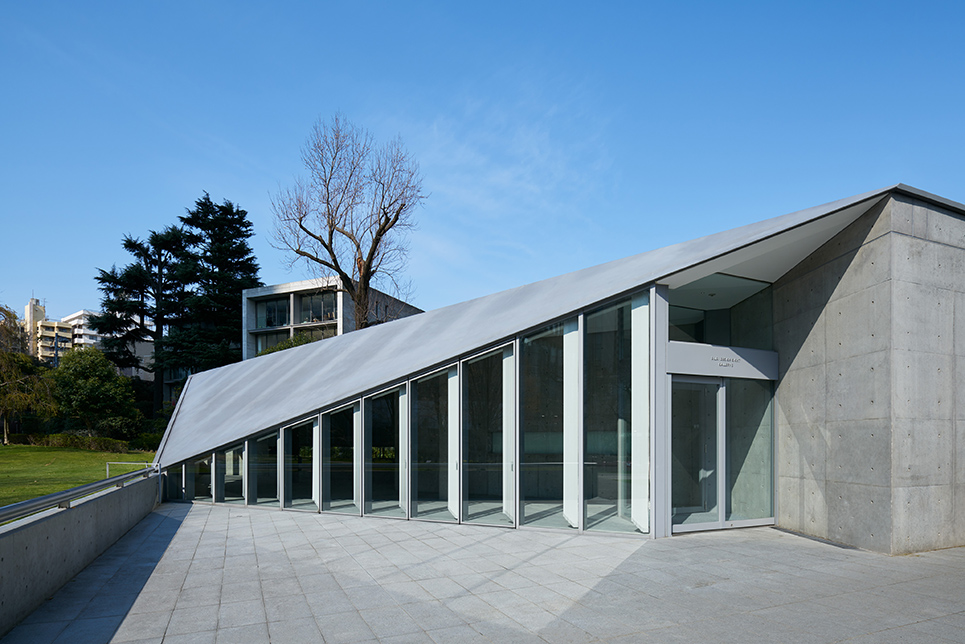 The National Museum of Modern Art
The National Museum of Modern Art, Tokyo, or Momat, is Japan's first national art museum. Founded in 1952, the museum now spans 4,500 square meters, making it one of Japan's largest art museums. The museum's extensive collection of roughly 13,000 pieces features Japanese and Western-style artworks from the early 20th century onwards.
Noteworthy features of the permanent collection include portraits by early Japanese modernist Ryusei Kishida, along with sculptures and 20th-century wartime paintings.
The museum itself – designed by architect Yoshio Taniguchi – has undergone several expansion projects in the past few decades. Exhibits at Momat are from the early 20th century onwards and provide visitors with a window into Japanese and Western art movements from this period.
Watari-Um: The Watari Museum of Contemporary Art
Watari-Um was established in 1990 to explore global trends in contemporary art, and Japan's place within that. It has achieved this goal with exhibitions focused on such diverse talents as American graffiti artist Barry McGee and actor Tadanobu Asano, who for years has been creating surreal and beautiful sketches when he's bored waiting around on set.
The Watari-Um building, designed by Mario Botta, is a glorious, geometric space that presents a broad range of contemporary art. It is located in Shibuya, one of the most vibrant and exciting parts of Tokyo.
Yayoi Kusama Museum
Yayoi Kusama is a world-renowned artist who has been working for many decades. Her art is easily recognizable, with its bold colors and patterns. Kusama has had solo exhibitions all over the world, and her work is held in major museums and private collections.
In 2017, she finally got her own gallery in Tokyo, which is devoted to showing her work. The Gallery consists of two main exhibition spaces, which show a small selection of her work at any one time. Admission tickets are booked in advance through the museum's website and only cover a 90-minute time slot. However, the experience is well worth the effort as it provides meaningful insights into Kusama's life and works.
If you LOVE 'avant-garde' artworks by Yayoi Kusama, two other museums in Japan you might want to visit are Fukuoka and Nagano.
Fukuoka Art Museum has a giant yellow pumpkin sculpture by Yayoi Kusama which is permanently displayed outside the red brick structure that you can view it for free. The museum also has a permanent collection ranging from Buddhist relics dating back to the Heian period (794-1185), to modern art by Andy Warhol, Jean-Michel Basquiat and Salvador Dalí.
Matsumoto City in Nagano which is the birthplace of Yayoi Kusama has Matsumoto City Museum of Art where you can see Kusama's yellow pumpkin along with Yayoi Kusama: The Place for My Soul, a private collection that includes her paintings, sculptures, performance art, videos, and a colorful floral garden installation.
Map of Tokyo Art Museums, Galleries & More
Where to Stay
We love Park Hyatt Tokyo, an elegant oasis of luxury and calm. The hotel sits on the top 14 floors of the 52-story tower from where you can also enjoy a 360-degree view of the bustling city and Mount Fuji.
Featured photo by: teamLab Borderless
PIN IT FOR LATER
Note: This post may contain affiliate links, partnership or sponsored content. If you purchase an item via one of these links, we may receive a small commission at no extra charge to you. But as always images and opinions are our own. For more information on our affiliates and privacy policy at Outside Suburbia see here.
CONNECT WITH US