The beauty of travel is that many elements and factors can create a different experience than the last time you traveled. The simple change of your primary mode of transportation creates a whole new journey. For example, trying to go to a destination by plane is different from getting to a place through a road trip. Many of us will be going on road trips this summer. Wondering what to pack for a long road trip – here is a road trip packing list(along with a printable checklist) to help make sure you have all the essentials packed – from handy sanitizing wipes, cozy cashmere travel wrap to coffee bombs and coolers.
Traveling by plane is all about efficiency, checked luggage, and blue skies. On the other hand, traveling by going on a road trip is about tunes, the road, and the stops along the way.
25 Things You Should Pack for a Summer Road Trip
Once the world settles down, you might want to change your travel routine up and go for a road trip instead of booking a plane ticket. If this is something you want to do, make sure you pack right for your summer road trip. There are a few extra things you need to prepare these days for a safe and healthy trip these days. Here are the 25 things you need to pack for a road trip:
Road Trip Essentials: Car Care
Since you're going on a road trip, you need to make sure that you have enough items devoted to your car care. That way, you can address any issues that you might get into while you're on the road.
On that note, there are some things that you should make sure you keep in your car during a road trip.
Spare Tire
You can't go on any major road trip without making sure that you have a spare tire. You should also make sure that you have the tools you need to replace a flat tire. Aside from the spare tire, you will need a wrench, a jack, as well as your car's manual. These are the main road trip essentials.
However, you might also want to bring wheel wedges, flashlight and batteries, and a rain poncho with you.
Emergency Car Kit
Another thing you will need would be an emergency car kit that contains all of your essential car emergency solutions. Here are the essentials of an emergency car kit that you should include:
Jumper cables
Tow rope
Fire extinguisher
Road flares
Antifreeze fluids
A bottle of water
Gloves
License, Registration, and Insurance
Even when you're not going on a road trip, you need to make sure that you prepare your license, registration, and insurance.
Your license, the car's registration, and insurance should probably even be in your vehicle at all times, if possible.
Car Manual
In case you need to open up your car, you want to make sure that you're able to navigate its mechanical guts. That way, you don't end up damaging anything.
On that note, a car manual will help you avoid that issue, so keep it in the car at all times.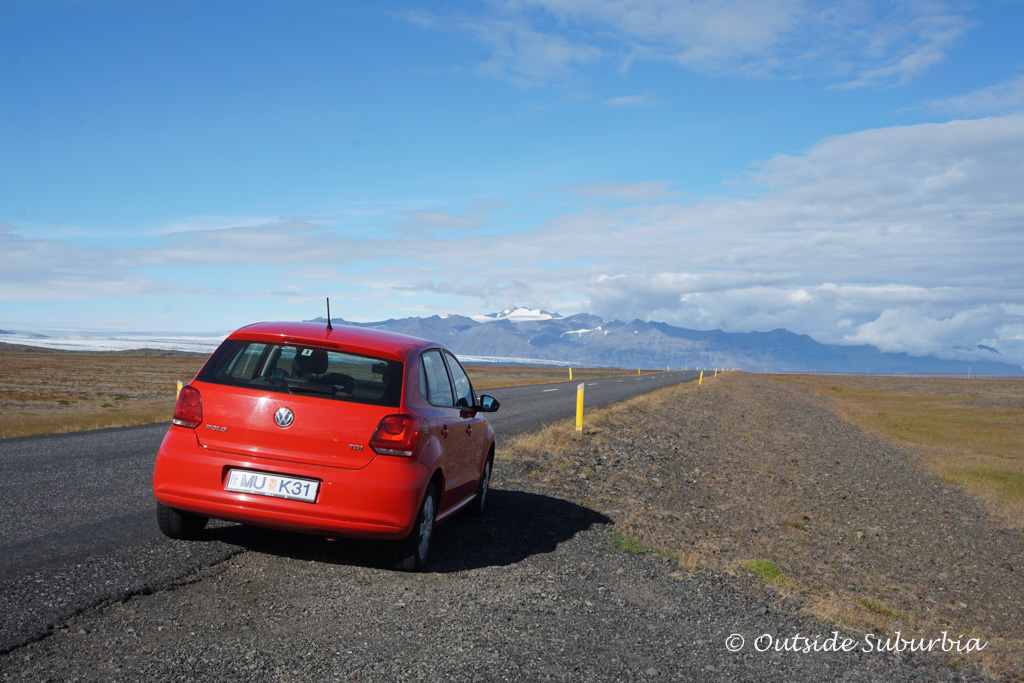 Road Trip List: The Comfort Kit
This part of the list is about the items you need for your personal and general comfortability and needs. These will help make the road trip easier for you. Here are seven things you might want to include in your road trip packing list comfort kit:
Sunglasses
Depending on your journey, you might not be able to drive well because the sun is beating down on you, making you unable to see the road. On that note, if you want to be able to protect your eyes from the sun while you drive, pack a reliable pair of sunglasses with you.
Travel Mug
Drinking any liquid, hot or cold, is difficult when you're in a car, and you don't want to spill anything. Therefore, having a travel mug (like this his and hers insulated trigger action travel mugs) is going to be very convenient for you. You want to have a travel mug that has a tight seal on its lid. An additional feature that you should look for would be temperature control.
Blanket and Travel Pillow
There might be a point in the drive when you would want to take a nap inside the car. If you're going to be comfortable, make sure you bring a blanket and a travel pillow. Want to be a little extra? Bring a sleeping bag with you, too 🙂
Reusable Water Bottle
Aside from a travel mug, you can also have a reusable water bottle. That way, you can store drinks in the container outside of the one you have in your mug. You're also not contributing to garbage in the world because it's refillable. Get these triple insulated and colorful tumblers from Swig. I also love this water bottle that uses deep UV LED to sterilize water in as little as 60 seconds – it destroys viruses, bacteria, pathogens and microorganisms.
Towel
Having a towel during your road trip is also essential. Especially if you make stops for some short hikes or to swim in the beach. You don't want to be dripping wet when you come back in and drive in your car. Bring along a quick-drying sand free towel that is perfect for travel, beach, gym, outdoor or as your camping towel. This 100% Cotton Peshtemal Turkish Towels take up less space and dry pretty quickly.
Layers
Having layers available should help protect you from sudden colder temperature shifts. I love this cozy cashmere wrap by Palmer and Purchase. It is big and the price is so reasonable since they source their own wool. Plus, if you end up getting soaked in the rain, you want to have extra clothes available. It's easier to cool down than it is to warm up when you're in the middle of a road trip.
Comfy Walking Shoes
Bringing a pair of comfortable walking shoes for your drive is going to help you when you're in and out of the car. Although you're free to wear flip-flops to cool down your feet while on a summer drive, it's better to prepare and have walking shoes with you.
Your Personal Care Kit
For your road trip, you should also ensure that you take care of yourself throughout your travel. You don't want to come out of the road trip seeming like you came from the movie Mad Max: Fury Road. On that note, here are several items you need to include in your personal care kit part of the road trip shopping list:
Toilet Paper and Tissues
There's a reason why people are stocking up on toilet paper and tissues. Bring along 2 or 3 rolls, you wouldn't want to do your dirty business somewhere to find that the place didn't stock up on their toilet paper.
Hand Sanitizer
If you're likely to have a lot of stops on your way to your destination, it makes sense to have a hand sanitizer. You're going to a variety of restrooms and areas, so you want to keep yourself clean. You wouldn't want to get sick in the middle of a road trip. It is probably one of the most important things to bring on a road trip given the current situation.
Sunscreen
Since you'll be outside a lot, it would be best to protect your skin using some good sunscreen. From your body to your face, your entire body can benefit from using it regularly.
Body Wipes
If you find yourself covered in dust, having body wipes around for a quick refresh is going to be your lifesaver. Aside from that, it can help clean out other parts of your car. These wipes are biodegradable are eco-friendly.
Toiletries
Much like when you travel anywhere, you should also have travel-sized toiletries with you.
However, since you're not traveling by plane, you can get away with your full-bottled toiletries. Here are the toiletries you shouldn't forget:
Shampoo
Conditioner
Body soap
Toothpaste and Toothbrush
Deodorant
Medical Kit
Since you're on the road, anything can happen. So in case of emergencies, you want to have a medical kit available in your car.
A few of the items to look for in your medical bag would be bandages, masking tape, painkillers, motion sickness pills, and other standard medicines for common illnesses. Here is what is in our road trip medical kit:
Band-Aids
Masking Tape
Neosporin
Motion Sickness pills
Sunscreen, I like the Neutrogena face and body stick so you don't have to worry about liquid limits
Bug spray or Ben's Tick and Insect repellent wipes (These were more effective with the bugs)
Lipbalm
Itch relief
Anti-diarrhea pills for adults and liquid for kids
Children's pain medication(s)
Allergy relief medications
Any other prescription medications
Swimsuit
You might encounter a beach or a lake during your road trip. Road trips are all about having fun and stopping whenever you want. Don't lose the opportunity to go swimming when you can by packing a swimsuit with you.
Road Trip Packing List: Miscellaneous Items
Healthy Snacks
You're inevitably going to be doing some snacking while you're on the road. Do yourself a favor and pack some healthy snacks with you since you might not be able to control your portions. If you have the space for it, bring a cooler so that perishable food stays fresh. This cooler is sturdy and stands up to the rigors of a long journey. If you need that caffeine boost these coffee bombs pack a punch, all you need one or two of these candies.
Trash Bag
All that light snacking during the road trip can accumulate all sorts of trash in your car. To keep your car tidy, having trash bags will keep the garbage contained, and it's easier to get rid of too.
Maps
Even if your phone has a GPS, it's still a good idea to have a physical map and navigational tools. You might end up in a place with no signal or your phone might run out of battery. Having a physical map helps provide a solution to that.
Car Seat Organizer
It's hard to keep everything on track during a road trip. Having a car seat organizer makes doing it during a road trip a lot easier on you. You can use that for the items you need access to most often.
Road Trip Packing List: Technology
Camera and Memory Cards
A road trip helps you be more at the moment. However, you also want to keep some memories that you can take back with you. Therefore, having a camera and spare memory cards are going to be ideal.
WiFi Hotspot and Portable Battery Charger
You need a backup battery charger for all the gadgets you might be bringing with you. In case you weren't able to charge your devices, having a backup battery charger that's still full is going to help you out a lot.
Having a WiFi Hotspot will be helpful when you are on the road and need to be connected. You can buy a hotspot and pay-as-you-go (monthly or daily or by GB), and up to 10 devices can be connected. Use the code OUTSIDESUBURBIA to get 10% off any Skyroam WiFi Hotspot.
Phone Mount
You might have seen a few rideshare drivers have this on their cars, which is the phone mount. If you're using your phone for GPS, then having a phone mount will be a big help. You'll be able to have both of your hands on the wheel while still having the phone somewhere you can see.
Having a checklist when packing for the Road Trip will ensure that you are prepared for the journey ahead with the right items. I hope you find this road trip packing list handy when planning your next summer road trip.
Download a Printable Road Trip packing list here
A road trip is something that everyone needs to do at least once in their life. It's a unique travel experience, and it lets you enjoy and make the most out of the trip. A road trip will show you the truth in the statement that it's not about the destination but the journey.
If you like scenic road trips, here are a few you might like: Amalfi Coastal drive, Moorea Island drive, Chapmans Peak drive, Grossglockner High Alpine Drive, Best of Alps Drive, Ring Road in Iceland, Douro RiverValley Drive, Texas Road trips, Scenic Stops on the Pacific Coast Highway
Here is Fodor's list of the 20 best road trips on earth that you can add to your road trip list. We still have a few that we need to get to 🙂
PIN IT FOR LATER
Note: This post may contain affiliate links, partnership or sponsored content. If you purchase an item via one of these links, we may receive a small commission at no extra charge to you. But as always images and opinions are our own. For more information on our affiliates and privacy policy at Outside Suburbia see here.
CONNECT WITH US