There are many reasons to visit a museum, with Daily Arts Magazine listing mindfulness — the ability to keep the mind in the present moment — as one of the most powerful. If you enjoy getting to know a city through its art culture and you will be visiting Dallas soon, you may enjoy the following exhibitions and events during your stay this Fall.
Even when they are over, of course, there is so much art to view, enjoy, and benefit from at museums such as The Sixth Floor Museum at Dealy Plaza, The George W. Bush Presidential Library and Museum, and the Perot Museum of Nature and Science.
6 Dallas Art Exhibitions & Events this Fall (October/November 2021)
The arts may have been temporarily silenced owing to global events but they are back in full swing and Dallas is a great place to experience their magic this fall.
The Other Art Fair at the Dallas Market Hall
October 21st to 24th 2021 | Dallas Market Hall
Presented by Saatchi Art, this art fair, taking place at Dallas Market Hall, allows you to view the works of upcoming independent artists and even invest in one or more of thousands of pieces.
The Other Art Fair is present in an array of cities across the globe — including Sydney, Toronto, Brooklyn, Los Angeles, London, and Chicago. It is famed for innovative pieces created in a variety of shapes, textures, and colors, with everything from figurative to abstract expressionist pieces available for viewing.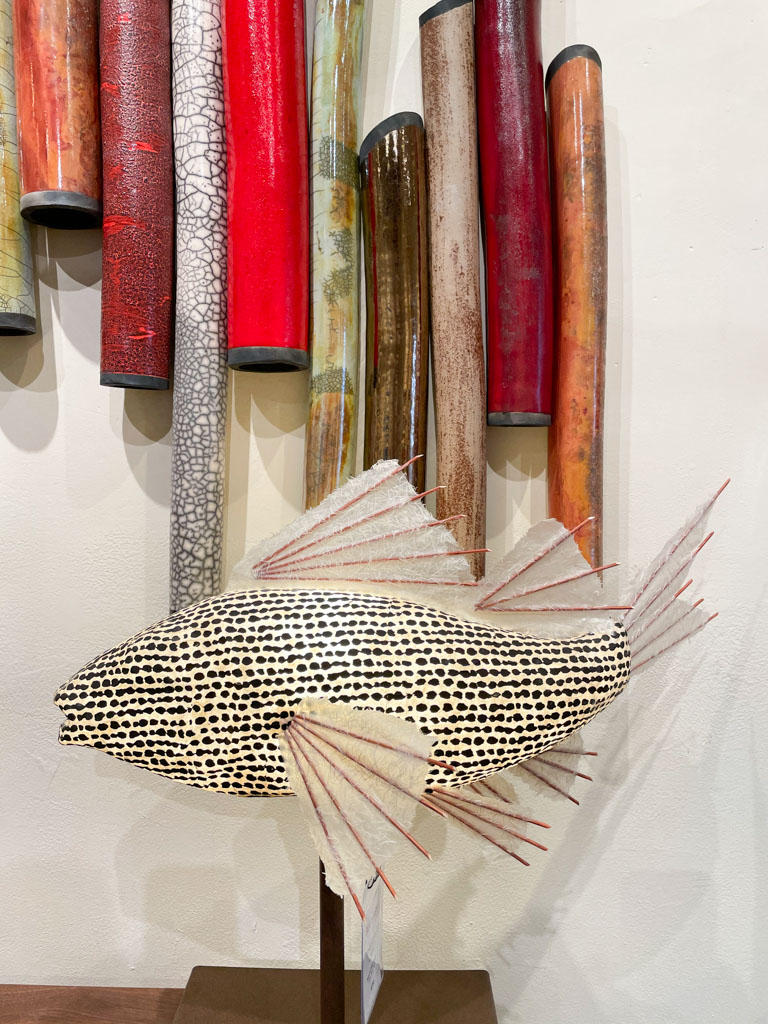 The fair is great for contemplation but also to find inspiration for creating your own pieces. Those into textural, modern art will have the chance to interact with artists and ask questions about their technique both for the fun of it and with a view to utilizing some of these techniques post-exhibition.
Pursuit of Beauty: The May Family Collection at the Dallas Museum of Art
October 10, 2021 to January 9, 2022 | Chilton I Gallery
Pursuit of Beauty: The May Family Collection features a collection that took over 60 years to build — that of the Thoman and Eleanor May. There are 24 canvases spanning a century of historical high points in American art at this free exhibition. Tranquility, beauty, and harmony characterize the work of artists such as William Merritt Chase, Winslow Homer, Cecilia Beaux, and Jon Singer Sargent. Subjects range from still life to landscapes and everyday life and include the beautiful impressionistic work, Miss Motes and her Dog Shep in a Boat (Theodore Robinson, 1893).
The exhibition is meant to connect viewers with iconic art but it can also serve as a means of inspiration for budding artists wishing to hone their abilities at realistic and impressionist art. To recreate pieces like Robinson's canine-inspired painting, you can easily look online to hone the basics of drawing canine anatomical features. Watch out for features like proportion, perspective, and lighting. When giving life to your favorite subject, take note of the sometimes subtle differences between different types of dogs.
Van Gogh and the Olive Groves
October 17, 2021 to February 6, 2022 | Chilton II Gallery
Van Gogh and the Olive Groves is the first exhibition dedicated to the legendary artist's important olive grove series, produced in Saint-Rémy-de-Provence in the final year of his life. Co-organized by the DMA and the Van Gogh Museum, this groundbreaking presentation will premiere in October in Dallas, the only North American venue, before traveling to Amsterdam.
Upon arriving at the asylum of Saint-Rémy in May 1889, Vincent van Gogh was captivated by the region's abundant olive groves. That June through December, he produced a striking series of paintings that capture olive trees at different times of day and in different seasons.
Van Gogh and the Olive Groves explores the intensely personal and spiritual meaning the motif held for the artist while tracing his shifting motivations and stylistic approaches.
See here for our visit to Saint Remy and the Asylum where Van Gogh created some of his masterpieces. You can see lavenders and olive trees from his window at the asylum.
The exhibition contextualizes the olive grove series within the artist's career and reveals exciting new discoveries on Van Gogh's techniques, materials, and palette. Bold and experimental, the olive grove series reveals Van Gogh's expressive powers of color and line.
The Dallas Festival of the Arts at Kidd Spring Park
October 23rd to 24th, 2021 | Oak Cliff/ Kessler Park
Another fun outdoor event is The Dallas Festival of the Arts at Kidd Spring Park. This event is ideal for those who like to view arts and crafts in their perfect setting — beneath trees, by a tranquil duck pond, or within a dreamlike butterfly garden. The Festival celebrates the work of artists while also honoring the rich history of the people of Dallas. In addition to finding a host of works of various genres, you can make it a full day, enjoying food, drinks, and live entertainment.
DFW South Asian Film Festival
October 15 to 17, 2021 | Dallas Holocaust and Human Rights Museum
Presented by Toyota North America, the 7th annual Dallas/Fort Worth South Asian Film Festival (DFW SAFF), produced by Texas, New York and India-based, JINGO Ventures, will showcase an incredible lineup of 21 finely-curated shorts, documentaries, and feature films at the Dallas Holocaust and Human Rights Museum (300 N Houston St.) in downtown Dallas.
The opening, centerpiece, and closing nights films at DFW SAFF are Geeta Malik's comedy INDIA SWEET AND SPICES, Gaurav Madan's drama BARAH BY BARAH, and Ajitesh Sharma's documentary WOMB (Women Of My Billion), respectively.
Get the Festival Pass DFW South Asian Film Festival to enjoy the benefits of physical screenings, opening night and closing night galas, panel discussions, and much more! It is one of our favorite events in Dallas.
The Dallas Art Fair
Thursday, November 11 – Sunday, November 14
Held at the Fashion Industry Gallery in the vibrant Dallas Arts District, Dallas Art Fair offers collectors, arts professionals, and the public the opportunity to engage with a curated selection of modern and contemporary artworks. It is presented by leading national and international galleries.
The art exhibition space is a 74,000 square foot mid-century modern building and includes an Early Access Champagne Soirée on Thursday.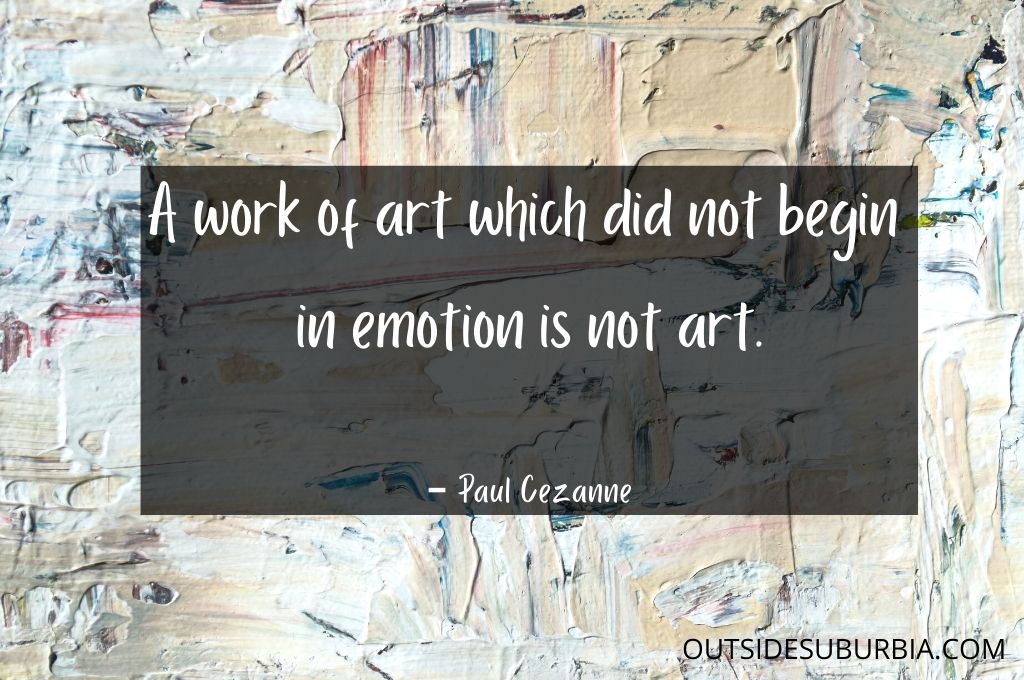 Hope you enjoy these 5 must-see Dallas Fall 2021 events & exhibitions: The Other Art Fair at the Dallas Market Hall, Pursuit of Beauty: The May Family Collection at the Dallas Museum of Art, and The Dallas Festival of the Arts at Kidd Spring Park, DFWSAFF.
Each event is meant to connect artists and audiences but also to inspire them to embrace art in their own lives through the creation of arts, cinema, and crafts.
*Featured Photo from Louisiana Art Museum near Copenhagen
CONNECT WITH US