Traveling with teenagers… it can be a challenge. Trying to keep the whole family happy, while also making sure that the trip hits the right chords with you, often feels like a tough nut to crack. However, with the right destination, and a tailored itinerary, you can take the stress out of planning your next family holiday with your teenagers.
Some of the top trips with our teenagers have been the ones where there were adventures, hands-on activities and cultural experiences involved.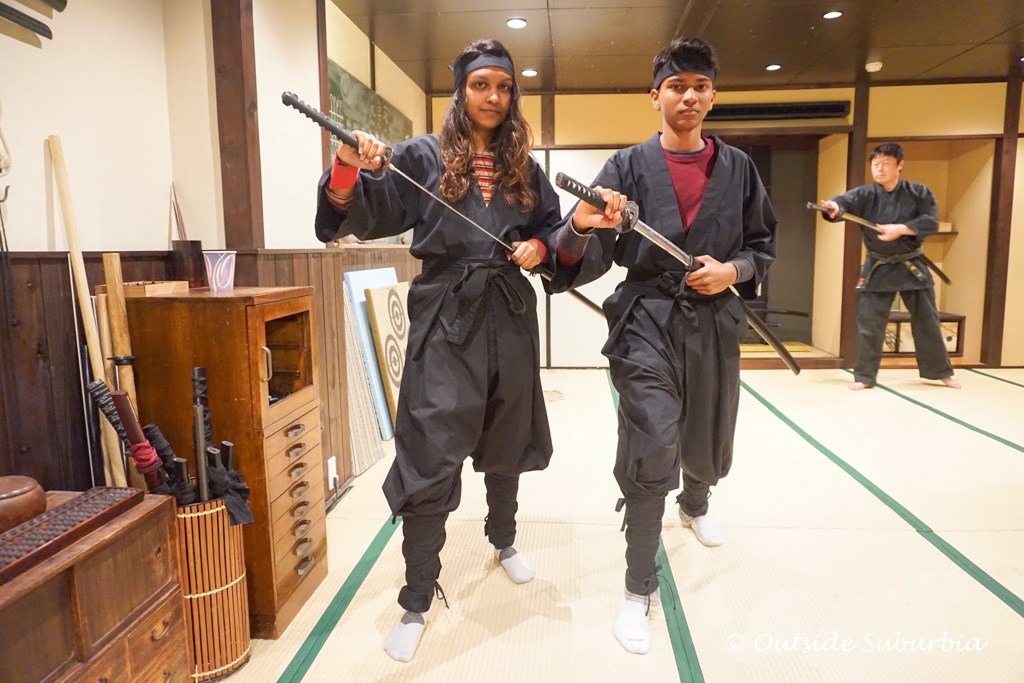 Whether you want to ride camels through the Jordanian desert or kick back on the shores of Costa Rica (maybe your teenagers want to learn to surf), there's something to suit every kind of traveler. For the most part, we are independent travelers with a big bucket list and like to plan our own trips but there is something to be said for local expertise.
We've partnered with TravelLocal and pulled together five destinations which are sure to keep your teens entertained, while also offering that perfect balance of culture and relaxation.
Top 5 Trip Ideas for Teenagers
Uganda
Bursting with wildlife and incredible landscapes, Uganda is the perfect destination for family travel. Although there are countless experiences on offer, one stands head and shoulders above the rest: trekking with mountain gorillas. Bwindi Impenetrable National Park is home to the world's largest population of these incredible creatures and visitors aged 14 and over can enjoy a trekking experience unlike any other.
Groups are led into the forest by local rangers where they can spend one unforgettable hour observing a family of gorillas in their natural habitat. Being surrounded by the sights and sounds of the forest, and seeing these majestic animals at such close quarters, is sure to stun any teenager into silence!
Jordan
With an enviable climate, incredible history and no shortage of natural wonders, Jordan is an ideal destination for family travel. Alongside the bustle of Amman and the shores of the Dead Sea, one region draws visitors back again and again: Wadi Rum. Its strange and otherworldly landscape, made up of rust-colored sand dunes and angular rock faces, is one of the most unique and colorful in the world.
The best and most authentic way to see it is from camelback, traveling across the expanse like the Silk Road traders of old. Enjoy a 2 hour excursion before stopping into one of the local camps for a cup of sweet mint tea. Don't miss seeing Petra, a historical and archaeological city in southern Jordan. The city is famous for its rock-cut architecture constructed in the 1st century BC.
China
Pandas, rice paddies and the Great Wall are all synonymous with this vast and iconic Asian nation. Once you've sampled all the usual highlights, take a dip into China's rural backwaters and get to know traditional cultures. For those traveling with teenagers, it's hard to beat the Yangshuo region. Home to some of South China's finest landscapes and an unforgettable food scene, its sites and settlements are best explored by bike.
The area's trails are punctuated with charming villages where you can grab a bite to eat and learn more about rural life. One of the top trips for teenagers here will be spending half-day bike ride along the Yulong River Route – a 15km loop through rice paddies, rural villages and verdant hills.
Galapagos Islands
One of the most iconic and varied ecosystems in the world, the Galapagos Islands are an ideal destination for lovers of the great outdoors. Following in the footsteps of Charles Darwin, and seeing unique species in their natural habitat, is sure to provide ample entertainment for all the family. To get a real insight into the history and conservation of the islands, don't miss out on a trip to the Charles Darwin Research Station.
As well as having the chance to learn about the ongoing battle to protect the islands' wildlife, you'll also get to meet their most iconic resident: Galapagos Tortoises. Growing up to six feet in length, these majestic animals have been at the heart of conservation efforts for the last 40 years. Take a walk around the center and visit the hatcheries to see how life begins for these prehistoric giants. This is a trip we hope to take with our teenagers soon.
Costa Rica
For thrill seekers of all ages, it's hard to imagine a better destination than Costa Rica. From white water rafting, surfing to treetop ziplines, there are adventures to suit every kind of traveler. If you're looking for something a little different, the Samara coast is the perfect place to start.
As well as being far from the average tourist itinerary and boasting picture-perfect shorelines, its waters are ideal for first-time surfers. With 90 minute coaching sessions on offer and relatively gentle currents, teenagers can simply grab a board and take to the waves for an experience unlike any other. Our kids had their first taste of surfing in Maui and can't wait to practice it again in Costa Rica.
Top trips we have taken with our teenagers
They say you have 18 summers with your kids and we intend to make each of them memorable. We have travelled with our kids since they were tiny tots, as the the kids got older our trips got a little more adventurous.
We used to spend our holidays at all-inclusive beach resorts and DisneyWorld when the kids were younger but as they got older we took them on a little more adventurous trips.
After a trip I always ask them (my teenagers) what they enjoyed most, the answers always has been the one that involved some activity. So we end up planning more of it! While laying on the beach is relaxing (we do some of that too), the ones that keep the teenagers engaged and excited are the ones where there was some action involved 😉
Here are some of the tops trips we have taken with our teenagers.
Hiking on Ice and riding snowmobiles on a glacier in Iceland (D loved Iceland so much that he went again with his friend for a high school graduation vacation trip)
Riding ATVs around the verdant hills of Moorea in French Polynesia
Taking Ninja Lessons in Kyoto Japan
A hot air balloon safari in Serengeti
Hiking with a Llama in Vail, Colorado
Fishing in the Snake River, Wyoming
Looking for wildlife, hot springs and geysers in Yellowstone National Park
Riding Quad bikes in the Agafay desert near Marrakech
Do you travel with teenagers, what's on your (rather their) bucket list? Checkout out our Travel List of 50 awesome places to take your kids and let us know if you have other cools places to add to it!
This post was sponsored by our partner TravelLocal, an online platform connecting travelers with local experts around the world. All trips are entirely bespoke, crafted with local knowledge and expertise, and payments are bonded through ABTA to ensure complete financial security.
PIN IT FOR LATER
Note: This post may contain affiliate links, partnership or sponsored content. If you purchase an item via one of these links, we may receive a small commission at no extra charge to you. But as always images and opinions are our own. For more information on our affiliates and privacy policy at Outside Suburbia see here.
CONNECT WITH US