It is hard to beat the experience of seeing art with your own eyes. Seeing the painting from different perspectives, how it draws your eye, tugs at your heart and makes you feel is a personal experience. Visiting art museums online for a virtual experience is like seeing a trailer or a preview. But when we can't travel the world, visiting museums digitally is a great alternative. Here are some of the world's most famous museums you can visit from the comfort of your own home. They include posts from my museum walks and photographs I have collected over the years and virtual experiences provided by the museums.
I love visiting art museums and learning about art, I kept journals and made a few virtual museum walk posts as a way for me to catalog what I have seen, enjoyed and learned. I hope you enjoy visiting these art museums online for a virtual experience. The ones I haven't been to I linked either the museum's online tour or linked to Google's Art and Culture.
20 Best Art Museums you can visit online for a virtual experience
Musée d'Orsay, Paris
You can virtually walk through this popular gallery that houses dozens of famous works from French artists who worked and lived between 1848 and 1914. Get a peek at artworks from Monet, Cézanne, and Gauguin, among others.
See my museum walk at the Musee D'Orsay focusing and highlighting some of the Post-Impressionism works.
Musee de l'Orangerie, Paris
Musee de l'Orangerie, located inside the Tuileries Garden, Paris is another great museum. Its compact size is perfect for visits with kids. Monet's Waterlilies are the most popular but you can see the complete list of 146 works that make up the collection.
See my virtual museum walk at Musee de l'Orangerie.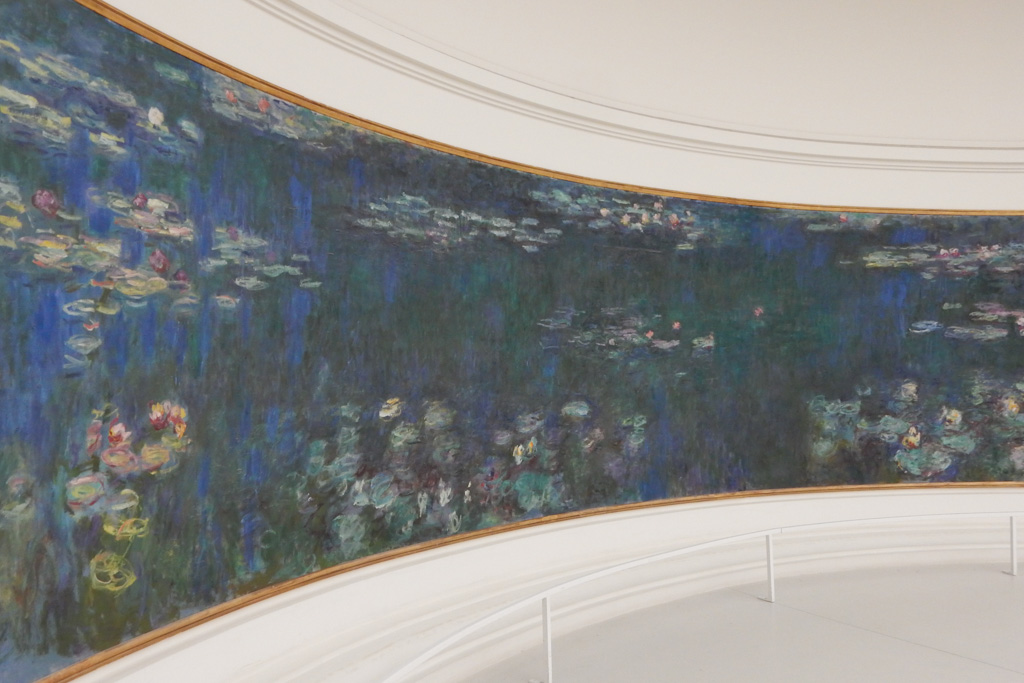 The Louvre in Paris
The Louvre in Paris one of the world's largest art museums and on these free online tours you can see some of its most important and popular exhibits, such as its Egyptian Antiquities and works from Michelangelo. You can even get a 360-degree look at the museum and click around the rare artifacts to get additional information about them. Feels like you are right there in Paris!
The Art Institute of Chicago
The Art Institute of Chicago is rated among the world's top museums. The art museum holds one of the greatest collections of Impressionist paintings outside of Paris, including works by Monet, Renoir, Seurat, and Van Gogh. We visited the museum last spring during our mom and daughter trip to Chicago. Their Modern Wing designed by Renzo Piano with its extraordinary collection of works by Chagall, Dalí, Matisse, Picasso, and Pollock was my favorite.
See here for my post of a virtual museum walk at the Art Institute.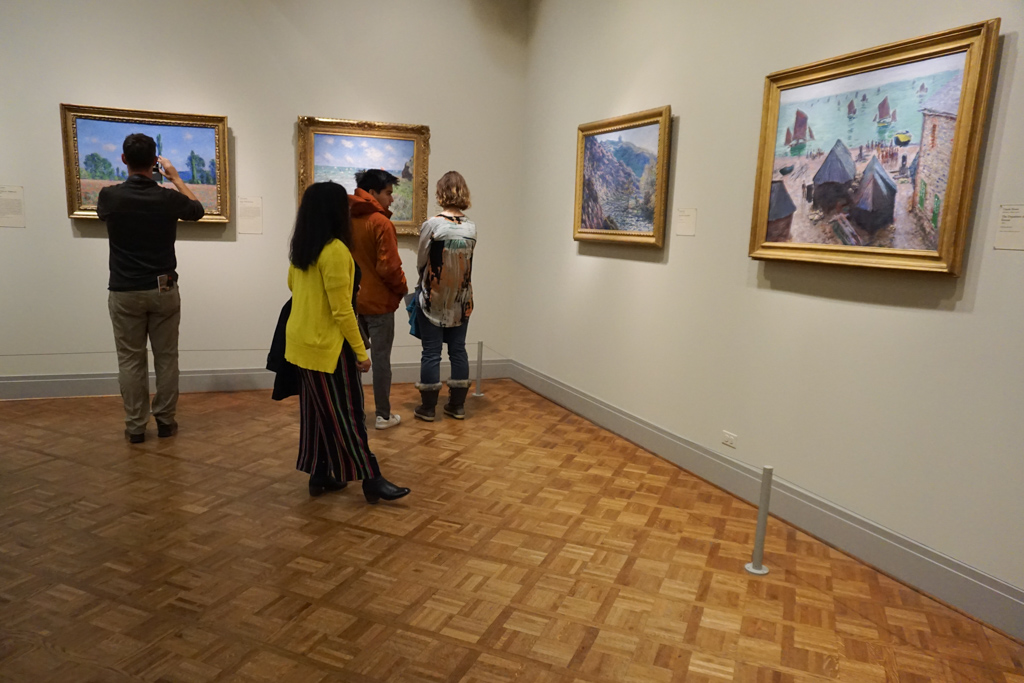 The Met, New York City
The Met in New York City is home to over 2 million works of fine art. On their website, you can see their online collection and virtual tours of some of its most important pieces. In addition, The Met also works with the Google Cultural Institute and has more art for view. They have a great #metkids program where kids can discover fun facts about works of art, hop in a time machine, and also get ideas for creative projects. I love their Sunday Sketching prompts on Instagram.
Guggenheim, New York City
Guggenheim's building designed by Frank Lloyd Wright is pretty impressive to visit and the museum has some of its collections and exhibits available online for people who want to get a taste of what the museum has to offer. The collection includes contemporary works by Piet Mondrian, Pablo Picasso, Jeff Koons and Franz Marc. While we have been to New York a few times, I sadly haven't been to all the museums yet. But I do love visiting them online.
MOMA, New York
The Museum of Modern Art located in Midtown Manhattan, New York City, plays a major role in developing and collecting modern art, and is often identified as one of the largest and most influential museums of modern art in the world. Their collection includes Vincent van Gogh's most famous Starry Night.
See here for steps on how to paint your own version of Starry Night.
The J. Paul Getty Museum, Los Angeles
European artworks from as far back as the 8th Century can be found in this California art museum in Los Angeles. Take a Street View tour and explore their huge collection of paintings, drawings, sculptures, manuscripts, and photographs.
San Francisco MOMA
SFMOMA located in the Bay Area is another great museum to visit if you love modern art. It houses a remarkable collection of painting, sculpture, photography, architecture, design, and multimedia arts. We visited San Francisco they had a special exhibition of Magritte at MOMA in San Francisco.
Here is a virtual museum walk at SF MOMA highlighting some of the contemporary artworks from 1900 and beyond.
National Gallery, Washington, DC
National Gallery has over 150,000 paintings, sculptures, decorative arts, photographs, prints, and drawings that showcase human creativity. On The National Gallery of Art's homepage you can now find links to at-home resources including a selection of audio and video interviews between its curators and artists such as Alex Katz and Julie Mehretu.
Frida Kahlo Museum, Mexico City
You can visit the Frida Kahlo Museum in Mexico City can now skip the queue by taking a virtual tour of the artist's former home and garden located at 247 Calle de Londres. With sunlight streaming through the windows, it offers some warm sofa escapism.
I wrote this post a long time ago when I first learned about Frida and what women can learn from her!
British Museum, London
This iconic museum located in the heart of London allows virtual visitors to tour the Great Court and discover the ancient Rosetta Stone and Egyptian mummies. You can also find hundreds of artifacts on the museum's virtual tour. Additionally, you can visit quite a few iconic museums online by visiting Art UK.
I loved this one: London through the eyes of Van Gogh.
Tate Modern, London
Tate Modern was on my must-do list for our London trip. It is home to several of Pablo Picasso – the father of Modern Art's paintings etching and sketches and where I learned about Cubism. See my museum walk at Tate Modern Museum that houses the UK's largest collection of modern and contemporary art including Kandinsky, Dali, Picasso, Braque and many more.
There is a Warhol exhibition at Tate Modern that features his iconic pop images of Marilyn Monroe, Coca-Cola and Campbell's soup cans, it includes works never seen before in the UK.
Kids (and adults) can make their own Andy Warhol inspired pop art using these instructions by Tate.
Zeitz MOCAA, Cape Town
Zeitz Museum of Contemporary Art Africa also known as Zeitz MOCAA is a contemporary art museum located in Cape Town, South Africa. Zeitz MOCAA collects, preserves, and exhibits 21st-century art from all over Africa. It is a great museum to visit if you like modern contemporary art.
See here for my virtual museum walk at Zeitz MOCAA.
Louisiana Museum, Denmark
Louisiana Museum is one of the leading museums of Modern Art in the world and one of Copenhagen's most popular tourist destinations. Louisiana Museum of Modern Art is located in Humlebæk, Denmark is home to an extensive permanent collection Dutch artists like Asger Jorn, works by Lichtenstein, Warhol among others.
See my museum walk at the Louisiana Museum.
Rijksmuseum, Amsterdam
Explore the masterworks from the Dutch Golden Age, including works from Vermeer and Rembrandt. Google offers a Street View tour of this iconic museum where you can feel as if you are actually wandering the museum halls.
Van Gogh Museum, Amsterdam
Anyone who is a fan of Vincent Van Gogh(which clearly I am) can see his works up close (or, almost up close) by virtually visiting this museum – the largest collection of artworks by Vincent van Gogh, including over 200 paintings, 500 drawings, and over 750 personal letters.
Although a visit to the Asylum in Saint Remy where he painted most of his paintings is another experience.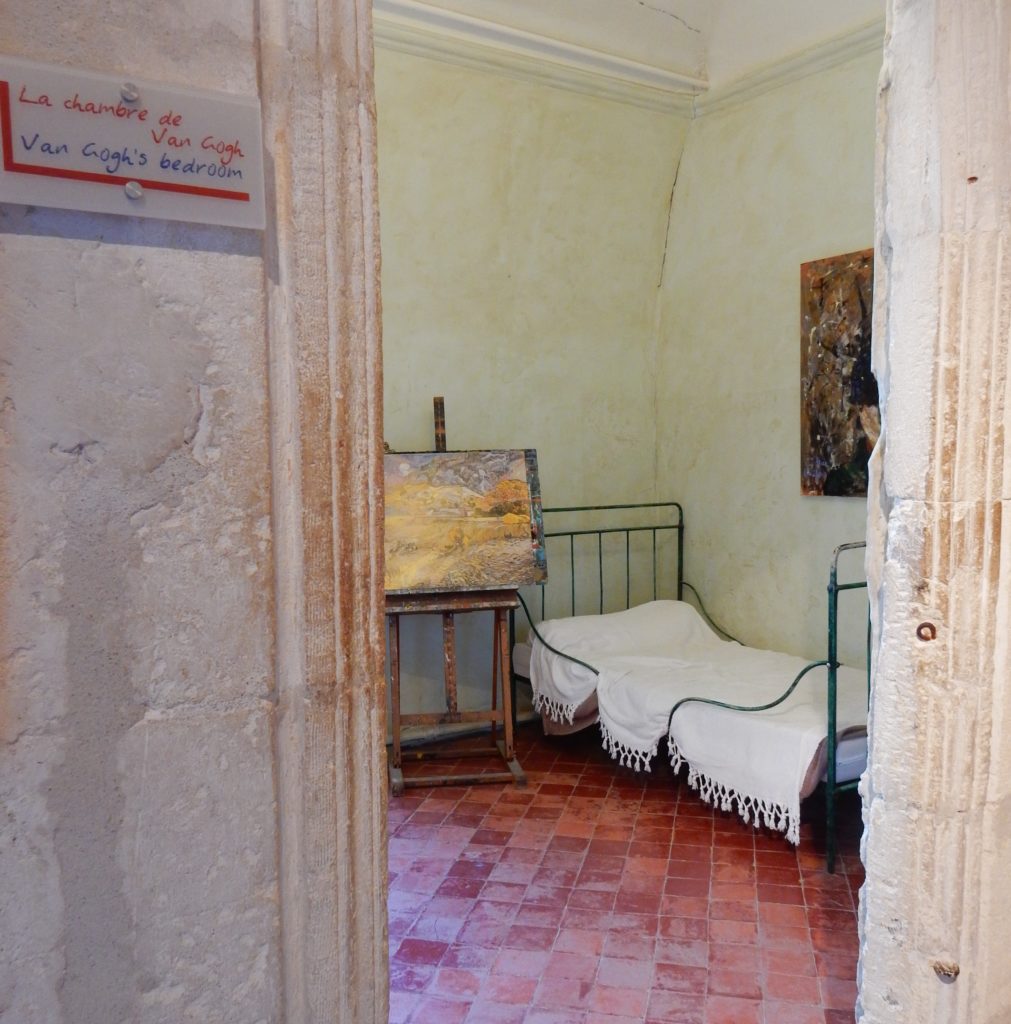 Fort Worth Modern, Fort Worth
The Modern Art Museum, designed by Japanese architect Tadao Ando is in another great Fort Worth Attraction. It has contemporary art, including paintings, sculptures, prints, and photographs. The Modern houses Andy Warhol, Jackson Pollock, a lot of other cool paintings and an amazing Stainless Steel Tree by New York artist Roxy Paine. 
See this post for my favorite artworks at the Modern Art Museum of Fort Worth.
Kimbell Art Museum, Fort Worth
The Kimbell Art Museum has an amazing permanent collection housed in a building by world-renowned architect Louis Kahn. It contains art ranging from the third millennium B.C. to the mid-20th century. Kimbell Art Museum is also home to Michelangelo's first known painting. You can find works of Claude Monet, Edgar Degas, Paul Gaugin, Paul Cezanne to the old world masters of Rembrandt van Rijn, Diego Velazquez.
See this post of my museum walk at the Kimbell Art Museum.
Special exhibitions are held at Renzo Piano Pavilion and I love their recent Monet and the Later years which transported me to the artist's studio in Giverny, France.
Dallas Museum of Art, Dallas
Dallas is home for me and needless to stay, I have visited the DMA more than a few times. From a special Pollock exhibition to an amazing collection of couture dresses by Dior, they have hosted many great exhibitions. Dallas Museum of Arts' permanent collection is made of more than 24,000 objects, dating from the third millennium BC to the present day including works from Rodin, Cezanne, Monet, Picasso to name a few.  
You can visit the collection online and listen to the curators and artists talk about the current exhibition.
With so many world-class art museums that have gone online and offering virtual experiences and inspirations, I hope you are inspired to indulge in some Art Therapy. You can take your time and visit these Art Museums online for a virtual experience Even if you can't find your favorite museum on this list, you can find it on Google Arts. It can take you anywhere from the Vatican to America's White House, The Pyramids of Egypt, Stonehenge, Machu Picchu, and more. You can travel virtually with Google Arts & Culture!
PIN IT FOR LATER
CONNECT WITH US